A good night's sleep is essential to staying healthy and happy, and the best mattress can help you get rid of sleepless nights and achy mornings. Buying a new mattress can be one of the most confusing shopping experiences you'll ever encounter. Mattresses can cost anything from a few hundred dollars to thousands, so you need to make sure what you choose is worth the investment before purchasing. Here's a mattress guide.
---
Types of Mattresses
The springs of the pocket spring mattress are individually housed in a fabric pockets, which means each spring moves independently, reducing motion transfer, providing more support and adjusting to the contours of your body. There are soft, medium or firm versions available, depending on your preference. They can be filled with natural materials such as lambswool and more breathable than memory foam or latex mattresses. They are ideal for two people, as the sperate springs will cater for different weights and needs.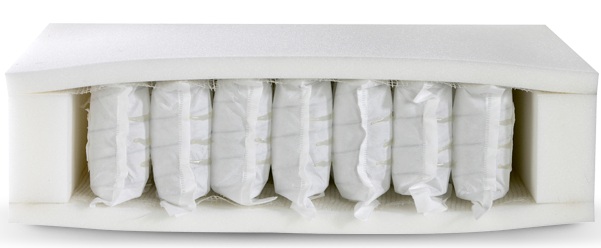 An open spring mattress, also known as open coil mattress, is made up of interconnected steel springs with an additional border wire to maintain shape and provide structure, although sides of the mattresses are machine-stitched rather than hand-stitched, the spring comfort mattresses are lighter than other options, making them easy to turn. Yet, they tend to be less supportive. Open spring mattresses are usually affordable but have a shorter lifespan than other models. They are a good choice for guests, kids or as a short-term use.

This type of mattress is made by memory foam, which is a moldable material responding to temperature and weight. They also have hypo-allergenic properties. The memory foam mattresses are often mixed with a type of gel to add additional support and help keep a more neutral surface temperature. They will mold to the shape of your body, absorb your weight and relieve pressure on your joints. They are suitable for those who suffer from a bad back and need support.

As the name suggests, the latex mattresses are filled with latex foam. Latex foam is made from natural or synthetic ingredients, tends to be more supportive, breathable, firm and hypoallergenic. The surface of latex foam is springier than memory foam and responds more quickly to changes in pressure and weight. For those who are looking for a firmer bed, latex mattresses are the perfect choice as they are extremely durable and last for many years.

---
Factors to Consider When Buying a Mattress
Size.

The basic mattress sizes online include: twin, full, queen and king. Choosing a size depends on the amount of space you have available. If you share your bed and are fighting for space with your partner, it might be time to think about upgrading to a larger size. If your room is small and your bed is taking over space, downsizing might be a good option.
Body Support. A good mattress is important to your physical health, and a poor body support mattress can influence the condition of your joints and back. Your body isn't a straight line and has curves – whether you sleep on your back, side or stomach, a mattress must support the curves and arches of your body.

Comfort Level.

If a mattress is too hard, it can cause pressure to your body, which cuts off circulation and pinches your nerves, causing you to change positions frequently. As such, your sleep is fragmented and you never reach the deeper stages of sleep. So, make sure the mattress does not trigger any pressure points when you lie down.
Sleep Position. As every person sleeps differently, finding a good blend of comfort and support for your sleep style is paramount.
Back sleepers: These type of sleepers still need support, especially for the lower back. Comfort is still an important factor to be taken into account. Whatever type of mattress you settle on, you should go with a medium-firmness for the right balance of support and comfort.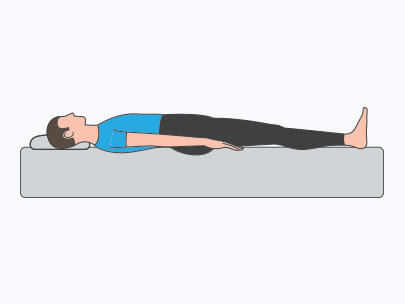 Side Sleepers: If you are hesitant in deciding on an innerspring or foam mattress, why not get both? Hybrid mattresses combine a pocket spring base with layers of foam for the best of both types. Enjoy the enhanced support provided by an innerspring mattress with the additional comfort of foam.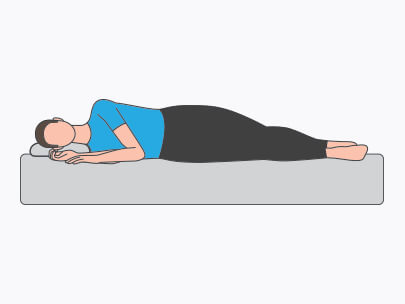 Stomach Sleepers: For stomach sleepers, a mattress that is firm enough to sleep on top of rather than sink into is needed. For this reason, an innerspring mattress is recommended over foam. However, if you love a memory foam mattress, choose the firmest memory foam mattress as much as possible without sacrificing comfort.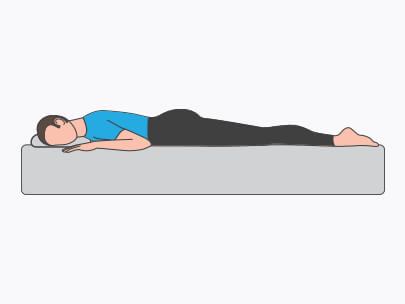 Edge Support. You need a strong edge support on your mattress, especially when you sleep near the edge of the bed, or often sit on the edge of the bed. Most of the better innerspring mattresses utilize the upgraded foam encasement around the edge, but the cheap mattresses just use a steel rod on the side.
Warranty. It is advisable to take the warranties of all the items you buy into consideration. Ensure that you consider all the factors to make the correct option.
---
Luxdream Mattress Reviews
Product Name
Luxdream Mattress 32cm Brideco 7-
7 Zone 32cm Double Cool Gel Memory Foam Euro Top Mattress
Luxdream Latex Foam Mattress 7 Zone Eurotop Pocket Spring 32cm - Single
Image
Price
$259. 97
$319. 96
$289. 95
Product Dimensions
188CM x 138CM x 32CM
137CM x 188CM x 32CM
188CM x 92CM x 32CM
Weight
36.15KG Approx
38KG Approx
27.4KG Approx
Firmness Rating
5.0/Medium
5.0/Medium
5.0/Medium
Materials
Soft Primatouch™ Cover,
Breathblack™ Air Vents,
Advanced Contour™ Eco Convoluted Foam, 3 Layers of High Density Performance Foam
Comfortable Euro Top Padding, Cool Gel Memory Foam, Hypo-Allergenic Material, Luxury Knitted Jacquard Fabric, High Ventilated 4D Airmesh Fabric Sides
Continuous Pour Dunlop Natural
Latex, Organic Cotton Cover,
4 Layers of High-Density Performance Foam, Breathblack™
Air Vents, Advanced Contour™ Eco
Convoluted Foam
Construction
Hybrid 7 Zone Eurotop, Precise Encased™ Spring, Intelli-Edge™ Foam Encasement
6 Turn Coil System, No Turn Technology, 7 Zones Spring, Pocket Spring Unit, Reinforced Edges with Round Corner
Hybrid 7 Zone Eurotop PreciseEncased™ Spring, Intelli-Edge™ Foam Encasement
Features
Antibacterial & Anti-Mite, Advanced Support and No-Sag Pressure, Increased Breathability, Comfort with Ease of Movement, Exceptional Conforming Back Support and Motion Separation, Better Seating Support
Even Weight Distribution, Moisture & Sweat Absorption, Increased Breathability, Antibacterial & Anti-Mite, Double Size Mattress, Contouring Support, Noise Reducing, Heat Dissipation, Good Blend of Support and Comfort
Antibacterial & Antimicrobial, Free Air Circulation,
Gentle to the Skin, Increased Breathability,
Comfort with Ease of Movement, Exceptional
Conforming Back Support and Motion Separation, Better Seating Support
Warranty
100 Nights Trial, 10 Years Warranty
100 Nights Trial, 10 Years Warranty
100 Nights Trial, 10 Years Warranty
For more mattresses, click Spring Mattresses.