Are you ready for an adventure in a mobile home or a boat? Maybe you have been imagining yourself writing about your travel and making a bestseller non-fiction out of that. But before you get too excited, have you ever thought about the "needs?"
You don't want to be caught up in the middle of no where and have nothing to start the fun with except for a pen and paper. So before daydreaming, better be prepared first for the travel and have these five indispensable caravan must-haves: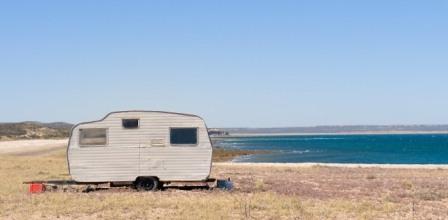 1. Mini bar fridge. Not only executive hotel rooms should have a mini bar fridge. Your mobile home or home boat must have it too. This fridge is smaller than the personal ref so it will never consume too much space. With a mini bar fridge, your refreshments will always be cool and, well, refreshing.
2. Oven and hotplates. Heat up frozen foods with a small oven. It's enough to cook foods without using too much oil and without the tedious process. But if you want the taste of traditional cooking, then have hotplates. These are similar to the stove's cook top and very small compared to the typical stove. Most oven and hotplates used in caravans are actually part of the big kitchen. But they're just so portable and convenient to bring on any travel.
3. Fishing rod. This is a definite must-have for a boat travel. Nothing beats catching your own fish for dinner. A fishing rod will help you with that. It may take a little practice before mastering the art but with it having around on the boat, there will always be plenty of time for practicing.
4. Foldable chair. Why buy chair if you can just sit on the grass? Well sometimes, you just need a chair. But don't worry because a foldable chair won't eat up much space. Simply unfold it and relax.
5. Super active antenna. Can't leave without the TV? Then bring the TV with you. Just make sure that you have an antenna for picking up the best reception. Nothing does that better than the Super Active Antenna. It can pick up UHF, VHF, and FM signals within the medium range distance.
The caravan will not be forever but it can be remembered forever if you are prepared with these five essential travel things. And once you are back to your real home, don't forget to take good care of the mobile home. Get the best quality caravan cover to protect the mobile home so that the next caravan will surely be as fun as this one.