Do you enjoy fried food but fear that's not healthy? An air fryer may be what you need! Air fryer is a kitchen appliance that cooks by circulating hot air around the food. A mechanical fan circulates the hot air around the food at high speed, cooking the food and producing a crispy layer thanks to the Maillard effect. Which brand will be the best choice for you? The famous Philips air fryer? Or other more affordable ones? Make your decision after reading this detailed air fryer review.
---
How Do Air Fryers Work?

If the term "air fryer" sounds like a lot of hot air, your speculations are exactly right! An air fryer is simply a revolutionized kitchen appliance for cooking food through the circulation of superheated air. It uses a unique combination of high-speed air circulation – Rapid Air Technology, making the hot air circulate very rapidly around the ingredients in the basket. This heats up the ingredients in the basket from all sides at once, making it a healthy, fast and easy method to prepare tasty food. Food prepared in the Airfryer is deliciously crispy on the outside, without being dry on the inside.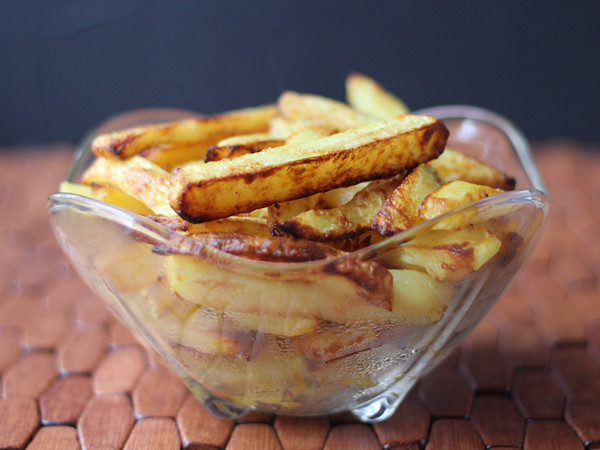 This new technology works by circulating air to high degrees, up to 200ºC, to "fry" foods such as fish, chips, pastries, chicken, and more. Hence, air fryers render foods perfectly browned and crisp with less fat – up to 80 percent less, as compared to traditional cooking methods.
An air fryer's cooking chamber radiates heat from a heating element close to the food, thus cooking it more efficiently and appropriately. The exhaust fan located above the cooking chamber helps to provide the required airflow from the underside. This allows the heated air to constantly pass through the food. Consequently, every part of the food receives the same heating temperature. Using only a fan and grill helps the air fryer to blast hot air at a high speed, achieving the healthy qualities that you will undoubtedly notice when eating air fried food. It is a simple yet innovative method of cooking.
---
What Features of An Air Fryer Should You Look For?

Fast

When you choose an airfryer, you need to confirm if it can easily prepare your favorite foods in a fast way. For example, 300 g French fries should be prepared in as little as 15 minutes and Chicken drumsticks with less than 23 mins. The timer will switch off the Air fryer automatically after the set preparation time. You can start hot air frying in a cold appliance.
Designed for Frying

Food should be cooked in optimal heat with the innovative air fryer design. Its design should let superheated air circulate quickly around the food, cooking it quickly and easily without adding much oil. Just place the ingredients into the basket and set the timer. It's as simple as that plus less worries about burning! Easy to control!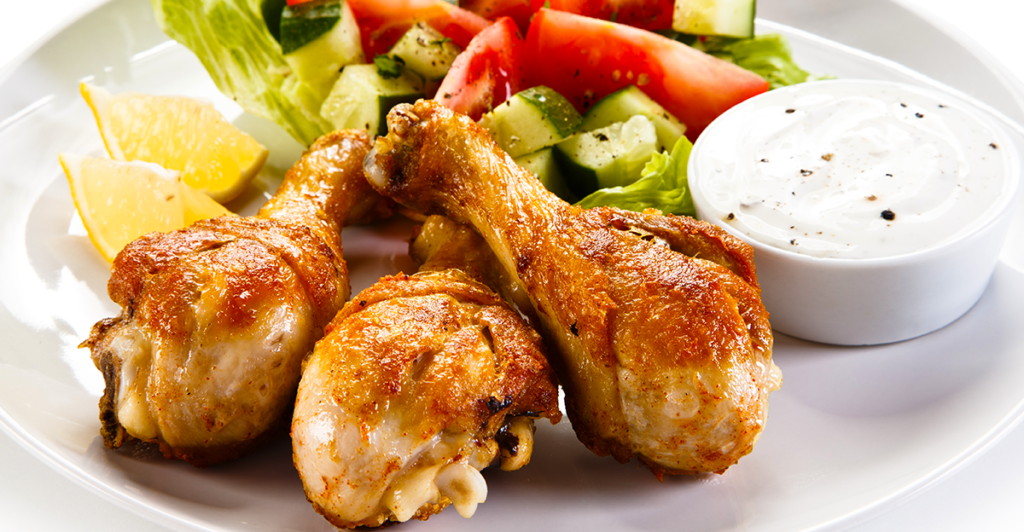 Healthy & Safe

Using an air fryer means 80% less fat compared to fries prepared in a deep-fat fryer. When you prepare homemade French fries with an adequate arifryer, the fat percentage can be as low as 1.5%. Choose an air fryer to cook with little to no oil.
Since no more handling of hot oil, air fryer is safe in this way. What's more, you should care about if the drawer food basket and attachments are 100% dishwasher safe or not. Check if they have a digital touch screen, in this case, you adjust the time and temperature of you cooking precisely and easily.
Large Capacity for Large Meals

If you're buying an air fryer to cook large meals, make sure it features ample capacity. With larger capacity means you can prepare food for as many people you want in just 1 batch of air frying.
---
Maxkon Airfryer VS Philips Air Fryer Comparison

Product
Price
$119. 96 - $129. 96
$199
Feature
Food Filter Layering,
Anti-Slip Base,
Indicator Light for Power & Heating,
Hinged Lid Lock Prevents Lid Falling,
Halogen Infrared Heating with Rapid Air Circulation System,
LED Display - Shows Time,
360° Rotation System- From Bottom to Top Ensures Meals Cook Evenly
Automatic Shut-off,
Cord Storage,
Non-slip Feet,
Patented Rapid Air,
Ready Signal,
Temperature Control,
Time Control,
Recipe Book & App,
Cool Wall Exterior
Oil
Oil-less
Reducing Frying Oil Usage by as Much as 80%
Settings
6 Setting Programs - Roast, Fry, Bake, Stir Fry, Grill, BBQ Roller Function
Fry, Grill, Roast and Bake
Materials
ABS Environmental Resistant Material,
Fully Teflon Coated Pan
Plastic
Operation
LED Screen Operation
Double Layered Glass Prevents Overheating & Allows for Observation as Meals Cook
Adjustable Time and Temperature Control
Capacity
10L
0.8 KG
Cooking Modes
Roast/Bake/Grill/Pizza/French Fries/Kebab/Rotisserie/Steam/Toast/ Stir Fry
Roast/Bake/Grill/Pizza/French Fries
Temperature Control
50-230 Degree Celsius/Timer Control 0-60 Minutes
200 Degrees/Pre-set Cooking Times of up to 30 Minutes
---
Introduction of Other Maxkon Airfryers

Space Capsule Inspired Design Air Fryer Oven Cooker ($149. 95)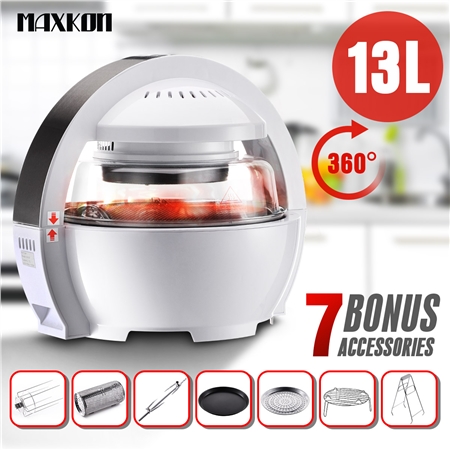 Features:

13L Capacity.

Healthy Cooking: Fat & Oil free.

Detachable bowl for easy-clean.

User friendly digital control panel.

Double safety settings, GS-A13 approved.

Visibility through the whole process from all sides.

Turbo air & Food rotating ensures even cooking. 3D heating!

Multifunctional: Oil less fry, Roast, Bake, BBQ, Grill, Broil, etc.

Perfect cooking: Foods become crispy outside, and juicy inside.

Patented turbo air guidance from top to bottom. No need to preheat!

Quick cooking: Fry chips in 15-20 minutes, Roast 2kgs chicken in 30 minutes.
New 3.2L Air Fryer Kitchen Healthy Rapid Low Fat Oil Free Cooker($89. 95)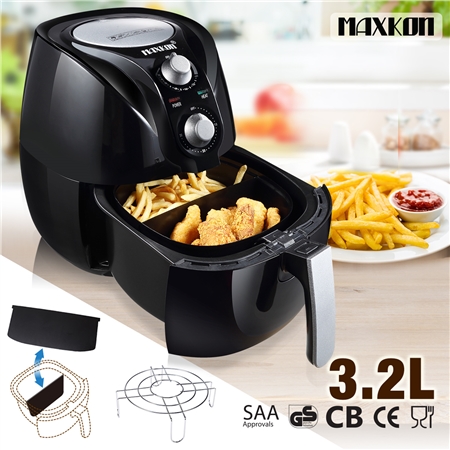 Features:

Auto shut off.
Anti-slip base.
3.2 L capacity.
30-minute timer.
Overheat protection
Insulated touch handle.
Fully Teflon coated pan.
200 Celsius heating capacity.
Indicator for power and heating.
Stainless steel heating elements
Bell to indicate completion of cooking.
High speed air circulation technology
Fail start mechanism (prevents the Air Fryer to turn ON due to incorrect closing of Fry Basket.)
Black LCD Screen Air Fryer ($109. 96)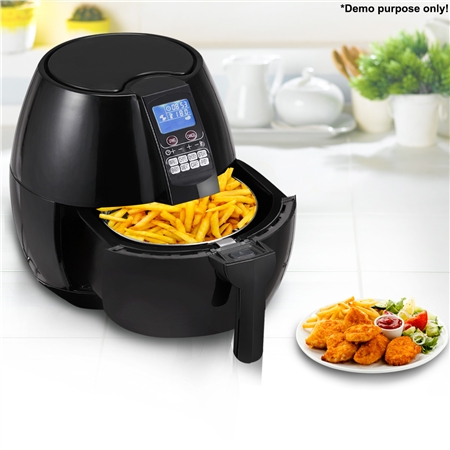 Features:

Versatile – Fry, Grill, Roast & Even Bake
Includes Recipe Booklet Full of Inspiring Recipes
Health Conscious – Rapid Air Technology for Healthier Frying
Unique Design for Delicious and Low-Oil Cooking Results
Double Layer Accessory for More Versatile Recipes
Large Cooking Capacity for All Your Favourite Recipes
Digital Screen for Easy Control of Time & Temperature
High-Power Performance for Fast Cooking Results
Easy to Clean & Creates Less Smell Than Normal Fryers
Includes Non-Slip Feet, Auto Shut Off, Timer & Temperature Control
CHECK OUT AWESOME AIR FRYER RECIPES: Five Kitchen-Boosting Airfryer Recipes: What Can You Cook in an Air Fryer?