Don't blame yourself if you envy the fabulous actresses-mothers of Hollywood like Sarah Jessica Parker. They always look beautiful and elegant no matter how busy they are. Well, that's how they make money. And speaking of money, they got all the money in the world to be beautiful.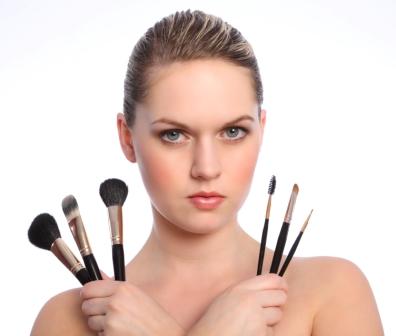 But you? You don't have much money and enough time even for a well-deserved massage therapy. Don't feel helpless because you're not. There are many cheap and quick ways to be beautiful without compromising your most important role as a mom.
Fabulous Hair
Hair is undeniably every woman's crowning glory. A good hair piece can instantly turn a messy look into a marvelous look.
But still, nothing beats having a hair that's beautiful enough for show off. Choose double-action hair care products like shampoo and conditioner that also moisturize, remove dandruff, repair damaged hair, or prevent hair fall.
Consider getting a new hair cut too, even the super short pixie. Short hair can be fabulous too and will need lesser maintenance. Just look at Haley Berry.
Smooth and Soft Skin
Applying moisturizer becomes more and more necessary as we age. But it eats a lot of time. Better use dual-purpose skincare products like a moisturizing soap. It's like cleaning your body and applying lotion at the same time. Applying a hair removal product is too necessary to miss out. Just do this once or twice a month.
Don't forget the feet and use foot buffer to smoothen them. Apply foot moisturizer after. Beautiful feet will look perfect on any sandals and finally, no more hiding in the shoes.
Face Care
The face—it's the most-often noticed part of your body. So it needs to look its best all the time. Always follow the basic rule of face care—cleanse, tone, and moisturize. Include only mild products in your beauty organizer to prevent harsh skin irritations.
Find a tinted moisturizer that will also serve as a concealer and foundation in just one application. Now that's a time- and money-saver!
Of course, never leave the lipstick out. But choose something that's not too dark or you'll look ages than your real age. Better stick with a lip gloss to give moisture and shine to your beautiful lips.
Quick touch-ups are necessary at all times. Keep a beauty case that is easy to open and will have all the beauty essentials that you'll need on the go like tissue, lip balm, medical aids, lady shaver and fragrances.
The Perfect Perfume
Now you are ready to face the world with the more beautiful you. And oh, add a single spray of a good perfume like Diesel, Britney Spears Estee Lauder, Yves Saint Laurent, Bvlgari, and Vanderbil before you leave. Looking good and smelling good will complete the fabulous you.