The Right Tools Needed by Budding Writers and Artists
Next Story
Whether you are a budding writer or an experienced artist, the use of the correct tools to execute your own craft is very important to achieve excellent output. Using inappropriate writing implements is like painting a wall using a crayon. It takes much harder work to complete the job and fails to give a very professional finish. It is such a waste, isn't it? To prevent this from happening, you should get the right tools and materials for your craft. It will result to quality output and great convenience on your part.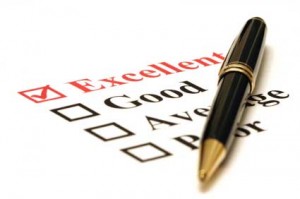 The Right Tools for Writers
Having the right tools for writing is very important for a budding writer. Today's technology benefits writers a lot. Gadgets such as portable laptop and handheld PC make it easy for writers to write their novel stories because of the convenience that these gadgets give. However, this doesn't mean that writers should not have the basic tools for writing especially when technology inevitably fails.
A durable writing paper is obviously necessary for writers. When new ideas suddenly strike, writers should always have an available paper or stationery where they can scribble their thoughts. It's awful to wait for a computer to power up before you can write your new ideas. Plus, a paper gives an incomparable freedom for writers to express their thoughts. A writer's guide book is also a must for them to ensure that they have something on hand to consult when they get confused with the rules of writing.
Writers should not also miss to have a decent pen. Some writers also prefer to have a particular pen for everyday use and a favorite pen for special writing works.
The Right Tools for Artists
Finding the right tools to finish a craft flawlessly is more crucial for artists for there are more specific tools that have to be used for a certain artwork. For instance, there are a set of drawing pencils with different widths and sizes. An artist should choose the drawing pencil that will create the right shade for what he aims to draw. There is also a drawing pen, which an artist can use to highlight the beauty of his craft.
In the same way, artists should find the sketch paper that is right for their art. This is very crucial because the quality of the sketch paper will affect the look and feel of their art. Artists should not also miss to have a quality easel to help them bring out the best result. This tool provides great convenience to artists. Other materials you need to have before a paint work begins are brushes, canvas, acrylic colors, oil-based paints, stretchers and gesso primer.
More Writing Implements to Discover
There are many more tools for writers and artists to discover. What were mentioned above are the basic tools that they should not miss to have. With these, they can fully enjoy what they are doing and ensure the quality of their craft.