With the EOFY sale 2022 upon us, we have compiled a list of the best deals at Crazysales, the fastest-growing site for online shopping in Australia that has been providing manufacturer direct deals at great bargains for our customers since 2007. Here we offer savings across almost every category—furniture, appliances, bedding and bath items, electronics, pet supplies, health and beauty products, etc. With discounts up to 50% off, our carefully chosen list of EOFY sale at Crazysales will be worth spending your hard-earned cash on.
Get tax time ready and upgrade your furniture at Crazysales. Here we offer a wide range of furniture on sale, including an ergo office computer chair, multifunctional table and chair set for kids, a vanity dresser, and a rocking massage chair.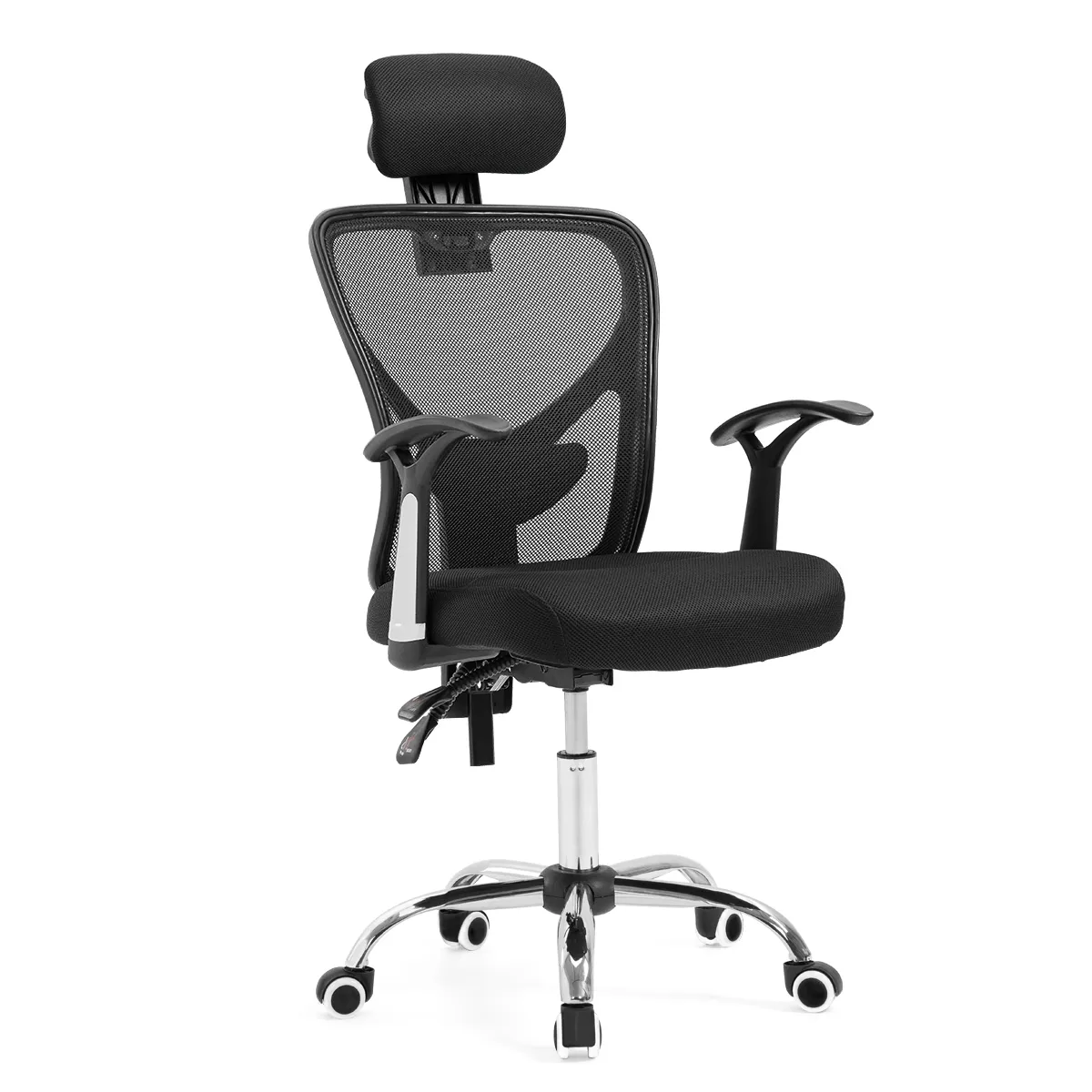 Original Price: $189.95
EOFY Sale Price: $109.97
Comfy, heavy-duty, and well-engineered, this ergo mesh office computer chair makes a great addition to your home office. Featuring highly breathable mesh cushions, this adjustable mesh office chair provides all-day comfort and support. According to your needs, you can adjust the headrest of this ergonomic office chair to different heights and angles. Designed to meet the rest and work needs of sedentary people, this ergonomic computer chair can be tilted at 135 degrees. Other features include an ergonomic removable lumbar support, a comfortable U-shaped armrest, and a height-adjustable backrest. Built with a reliable chrome base with mute PU castors, this office computer chair provides a sturdy and stable sitting experience.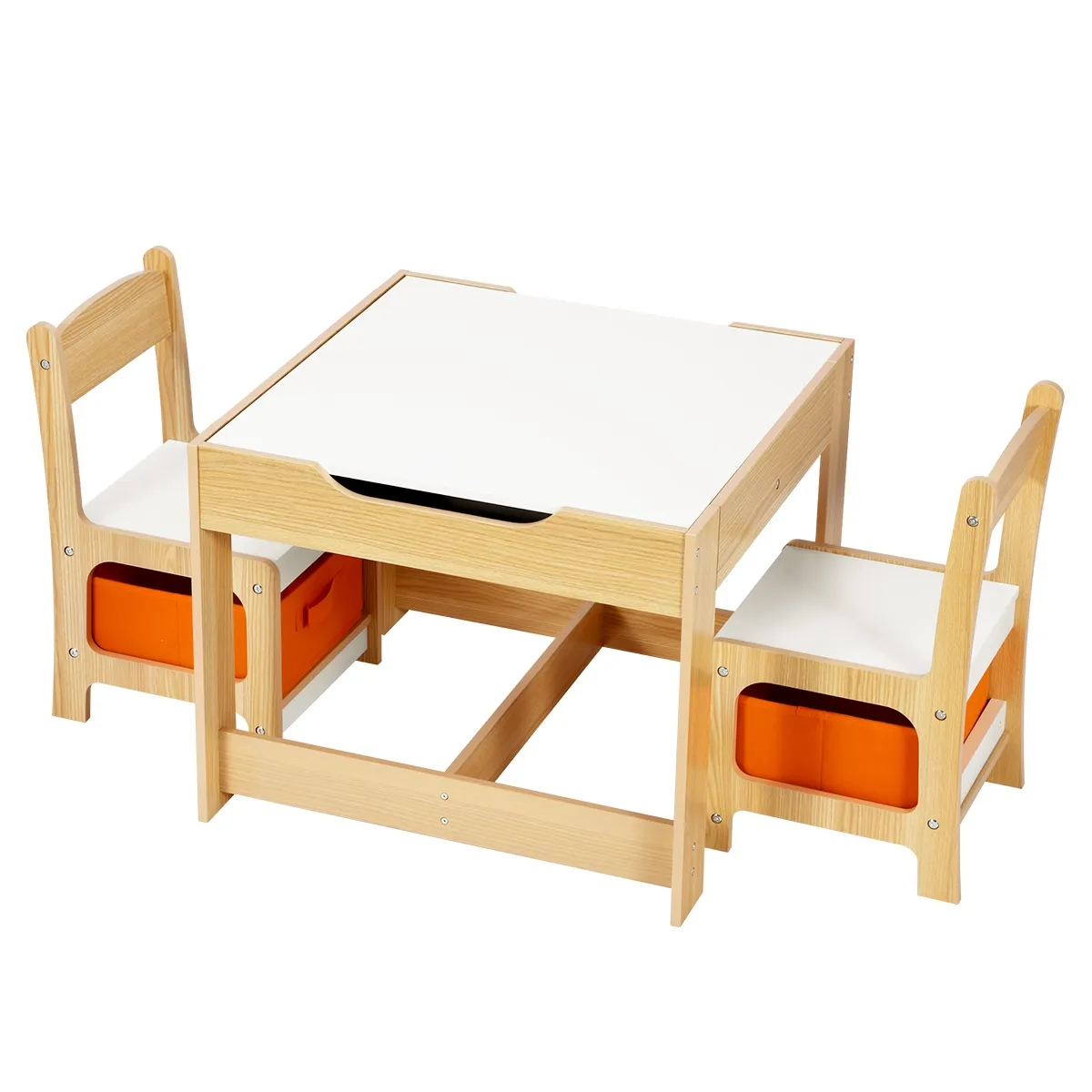 Original Price: $279.95
EOFY Sale Price: $149.96
Create wonderful childhood memories for your kids with this Kidbot 3-piece table and chair set. Featuring a double-sided tabletop, this table set will draw your kids' attention at first sight. A white side and a black side on the table enable kids to write, read, draw, paint, play and even eat something. Under the tabletop, there is a storage space allowing kids to store books, pencils, crayons, toys or other small things. Made of MDF board and pinewood, this table can support up to 40kg, and each chair can hold a weight of about 80kg. Such a large weight capacity makes this table and chair set more stable when using it.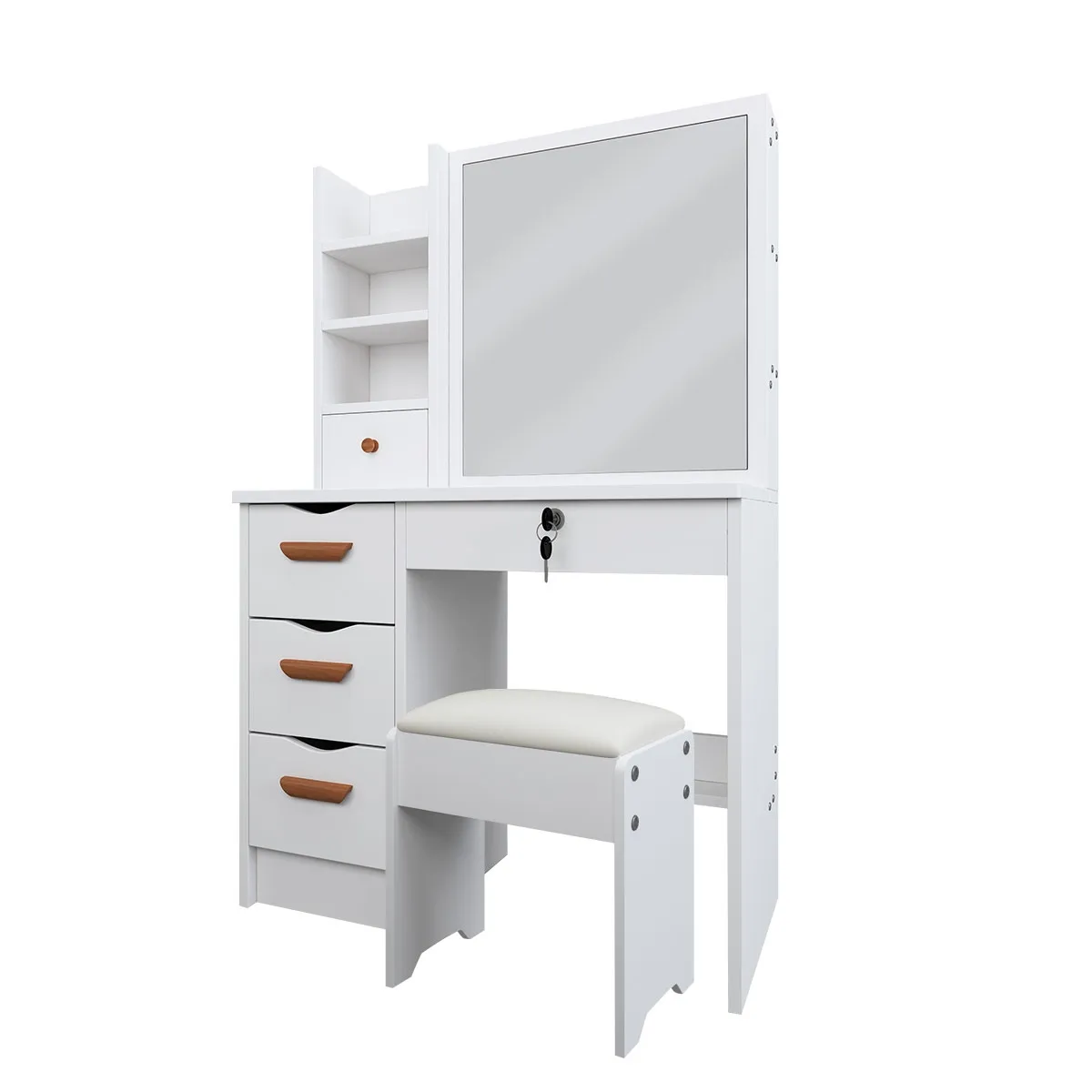 Original Price: $279.95
EOFY Sale Price: $149.96
Featuring a simple yet elegant design, this makeup table and stool set will bring both fashion and neatness to your bedroom. This white vanity dresser comes with one organizer drawer, one jewellery drawer, three spacious drawers, and three hidden storage shelves, allowing you to put all your skincare products, cosmetics, jewellery and other beauty supplies. A high-clarity mirror helps you put on your makeup better. Featuring eco-friendly particleboard with solid wood handles and durable construction, it ensures longevity and sturdiness when in use. Stylish and functional, this vanity dresser makes a great gift for your beloved one on birthday, Valentine's Day, Mother's Day, and Christmas!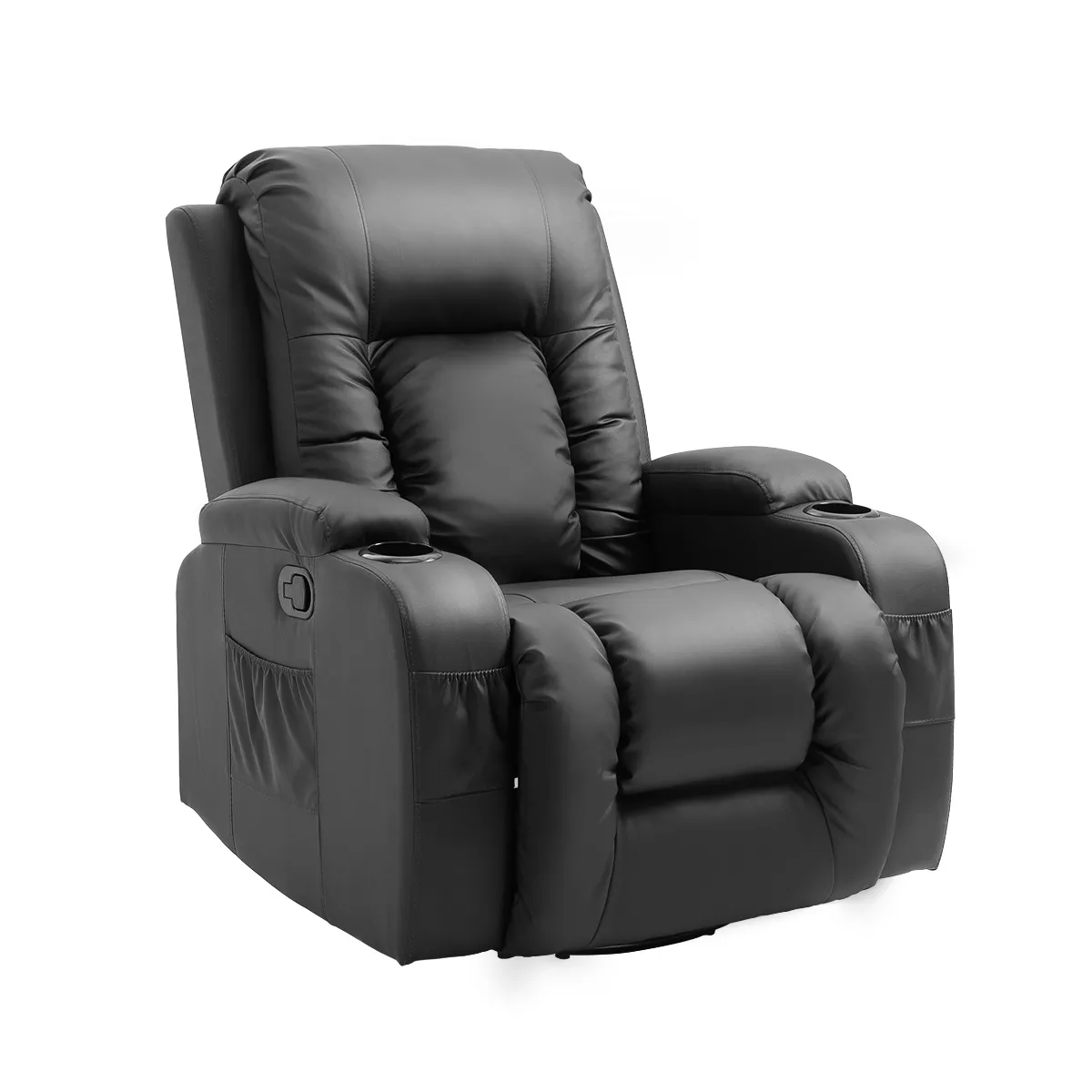 Original Price: $899.95
EOFY Sale Price: $399.97
Ideal for reading, watching TV, listening to music, and taking a nap, this rocking massage chair will give you a pleasant leisure experience. It features a high-quality latch recliner mechanism that allows you to recline the massage chair with ease by lifting the small latch on the side of the armchair. Also, a max reclining position of 135 degrees is optimal for sitting comfortably on your spine. Moreover, five working modes and an 8-point heating massage are designed to soothe your whole body. The back cushion of this recliner is padded with extra-thick cotton, and the seat cushion with spring package and high-resilience sponge provides you with an ultimate seating experience. Built with a strong metal structure with premium PU leather, this rocking armchair ensures continual use.
Looking forward to scoring big savings on big-ticket items like home appliances? Here at Crazysales, you will find the best EOFY 2022 deals on patio heaters, fireplace heaters, steam cleaners, and freestanding carpet dryers.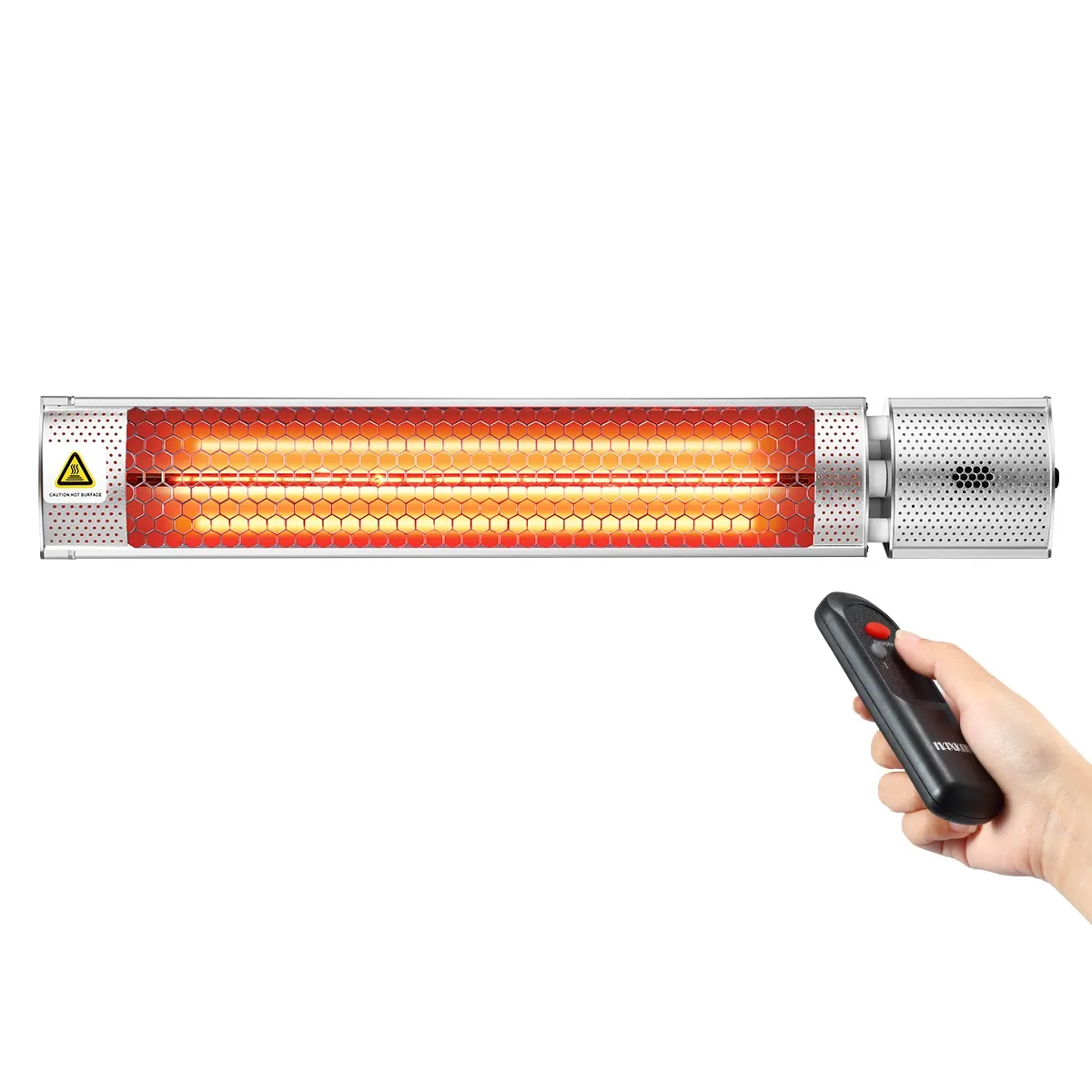 Original Price: $329.95
EOFY Sale Price: $149.97
Perfect for home, BBQ areas, garages, patios or decks with roofs, etc. this halogen infrared patio heater will help you enjoy your indoor or outdoor spaces even when it is chilly. Adopting infrared heating technology, this electric heater is more efficient, energy-saving, environmentally, and has good thermal conductivity to create a warmer and more comfortable space. With a water resistance of an IP65 rating, this instant heater frees from unfavourable weather and maintenance. Equipped with remote control, the heater allows you to adjust the heat to your desired level. Thanks to the simple yet sturdy aluminium construction of the instant heater complements, the assembly is a breeze. Instead of scrunching together on chilly nights and mornings, keep warm with this Maxkon electric heater.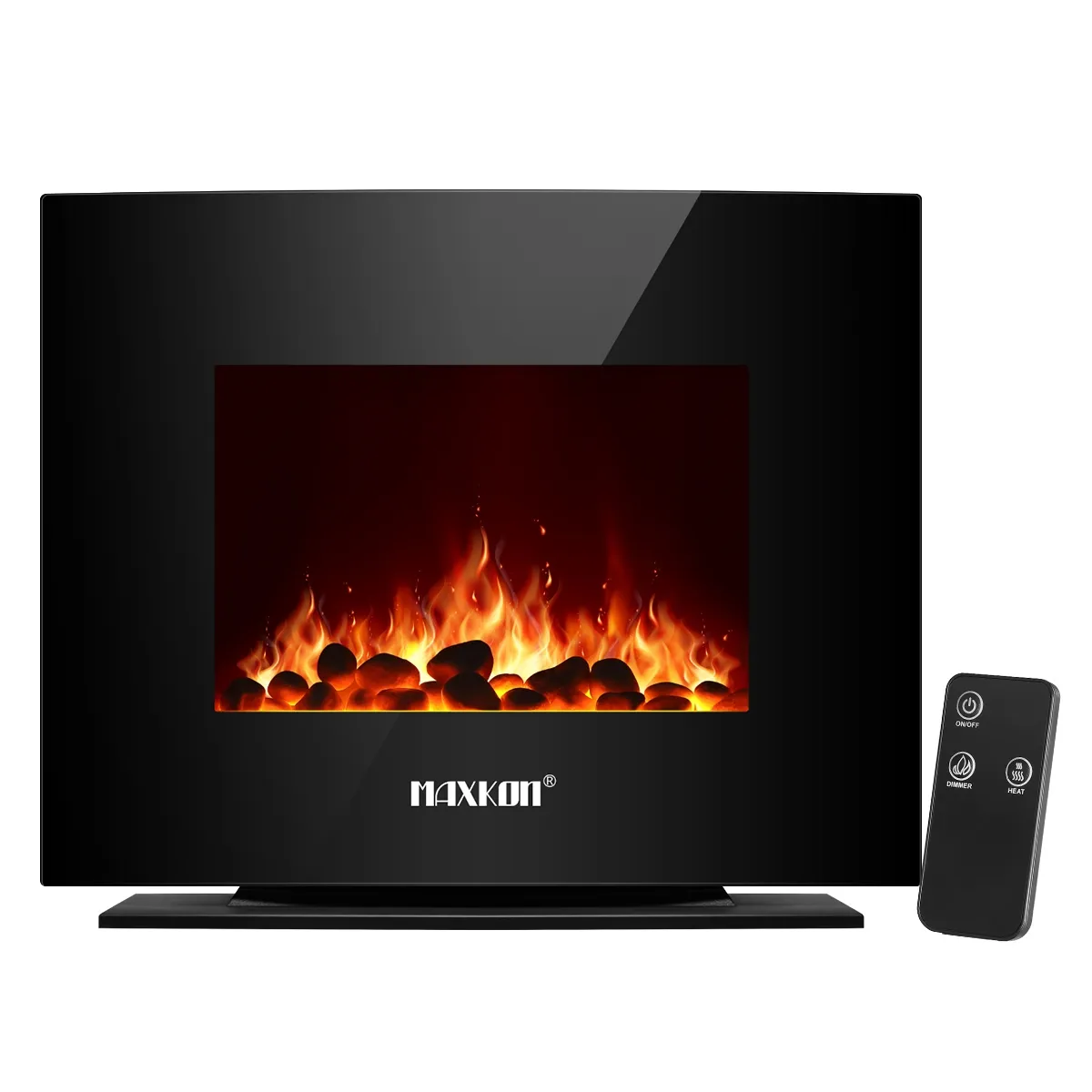 Original Price: $289.95
EOFY Sale Price: $189.97
Keep your home warm and cosy with this Maxkon 1800W electric fireplace heater. With a power consumption of 1800W, this fireplace heater features a strong heating effect that enables it to heat an area of up to 20m². Moreover, it consumes over 90% less energy than gas, minimizing your electricity bills. The fireplace heater can be wall-mounted or function as a freestanding electric heater. You can place it in bedrooms, living rooms, family rooms, offices, etc. The LED screen of this fireplace heater is made of curved tempered glass to elegantly show the realistic flame effect, which is stylish and eye-catching. For safety, the heater will automatically shut off through a built-in sensor in case of a knock-over. With overheating protection, the heater will automatically turn off when it comes to overheating.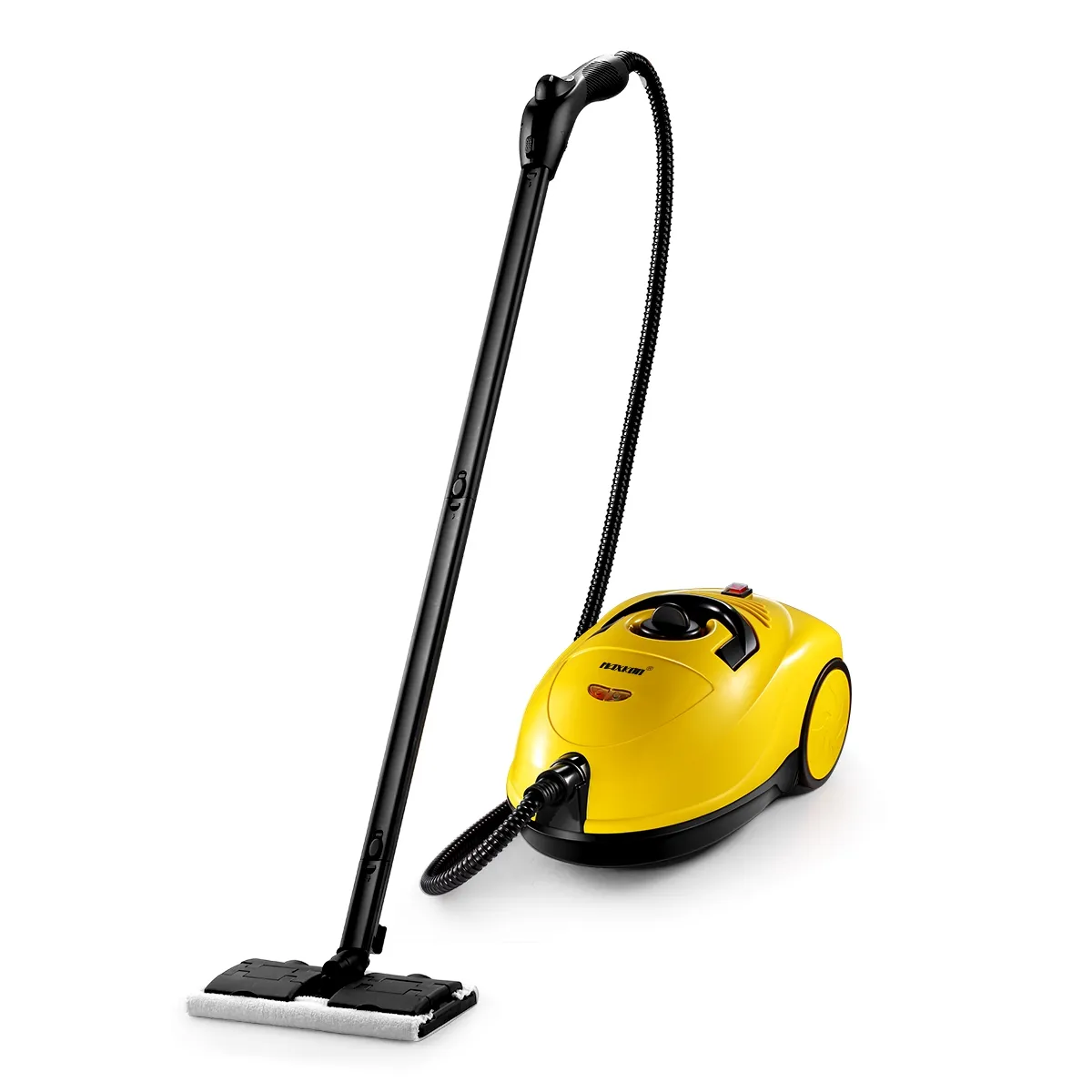 Original Price: $279.95
EOFY Sale Price: $159.97
This multi-functional steam cleaner is your professional cleaning assistant for both home and professional use. It stands out for the incredible 1-minute heat-up time, which means you can start cleaning in no time. Thanks to its dual-tank system, this steam cleaner lets you refill it at any time during operation, effectively reducing downtime. Moreover, this steam cleaner features a powerful 4.0 bar of pressure from its 2000W heating unit, allowing for deep and effective cleaning on bathroom and kitchen floors, windows, shower cubicles, etc. By using this professional steam cleaner, tough grease from stoves and extractor fans can effectively be removed, as well as everyday dirt from hard surfaces, stubborn stains from upholstery or carpets, and even limescale from tiles and taps.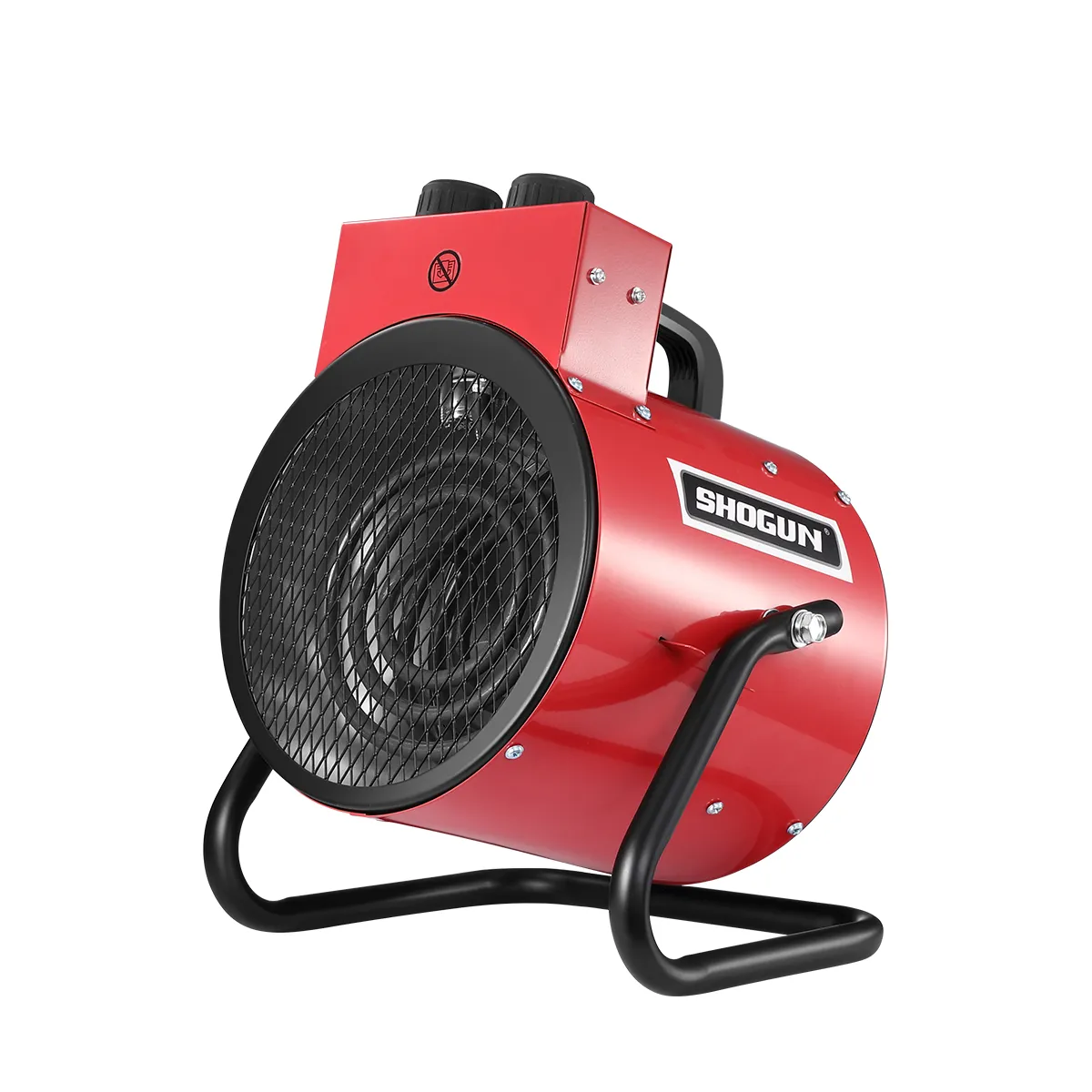 Original Price: $169.95
EOFY Sale Price: $69.97
Suitable for warehouses, garages, workshops, building sites, etc., this portable electric heater is the best way to heat the space. Featuring a power of 2000W and larger air outlets, this industrial electric heater ensures a maximum air output of 210m³/h to heat a large area quickly. Also, the adjustable angle of up to 25° is designed for optimal air output. Using the automatic constant temperature mode, the heater will maintain the temperature you set, ensuring warm and efficient operation. Thanks to its dual temperature switch, you can use this 2-in-1 electric heater for drying carpets and heating space. Other features include the strong construction with anti-high temperature paint for continual use, a quiet design for a peaceful environment, and a portable design for easy movement. Besides, it equips with an anti-tipping switch for better safety.
With discounts up to 50% off, EOFY is a great time to save on bedding and bath items. Whether you are looking for a discount on a bed wedge pillow or just a cheap shower chair, you will get the best deals here.
Original Price: $179.95
EOFY Sale Price: $99.96
Create a comfortable place to enjoy your downtime and relax your whole body with the Luxdream 3-piece bed wedge pillow set. It comes with a wedge pillow, a headrest, and a leg elevation pillow. Made of premium high-density foam, this pillow set ensures contouring support to your body. Featuring a humanized design in a sloping shape to fit the body better, it provides a gentle inclination that reduces acid reflux, snoring and respiratory issues. You can arrange them in different shapes to have the back support, neck support, and leg support. This bed wedge pillow set boasts a bamboo-naturally cover, which is dust mite-resistant, anti-bacterial and hypoallergenic, making it perfect for those with allergies or sensitive skin.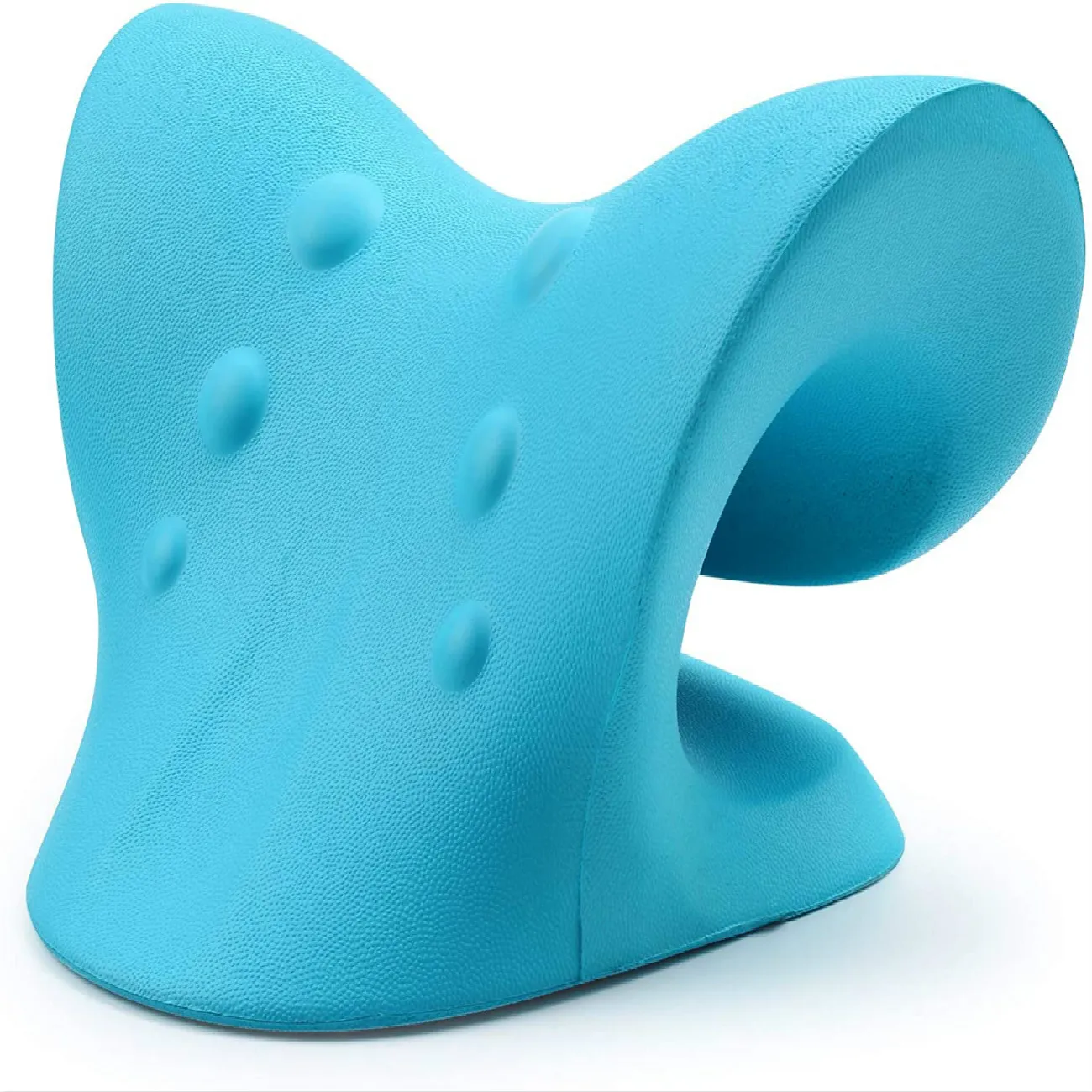 Original Price: $79.99
EOFY Sale Price: $39.99
If you are suffering from neck pain due to a sedentary lifestyle, then this neck and shoulder relaxer is for you. It is made of dense and soft foam to provide a sturdy, lightweight, and comfortable base. Featuring a C-shape design, this cervical traction device supports and decompresses the neck elastically. Generally, this neck and shoulder relaxer takes you 1-3 days to accommodate to because your neck needs time to adapt to its new curve. After that, you will enjoy an ultimate level of comfort! With 10 minutes a day, you will keep a healthy cervical spine. Simple and effective, this is an ideal physical solution to soothe away stiff neck and help restore proper cervical curvature with consistent use.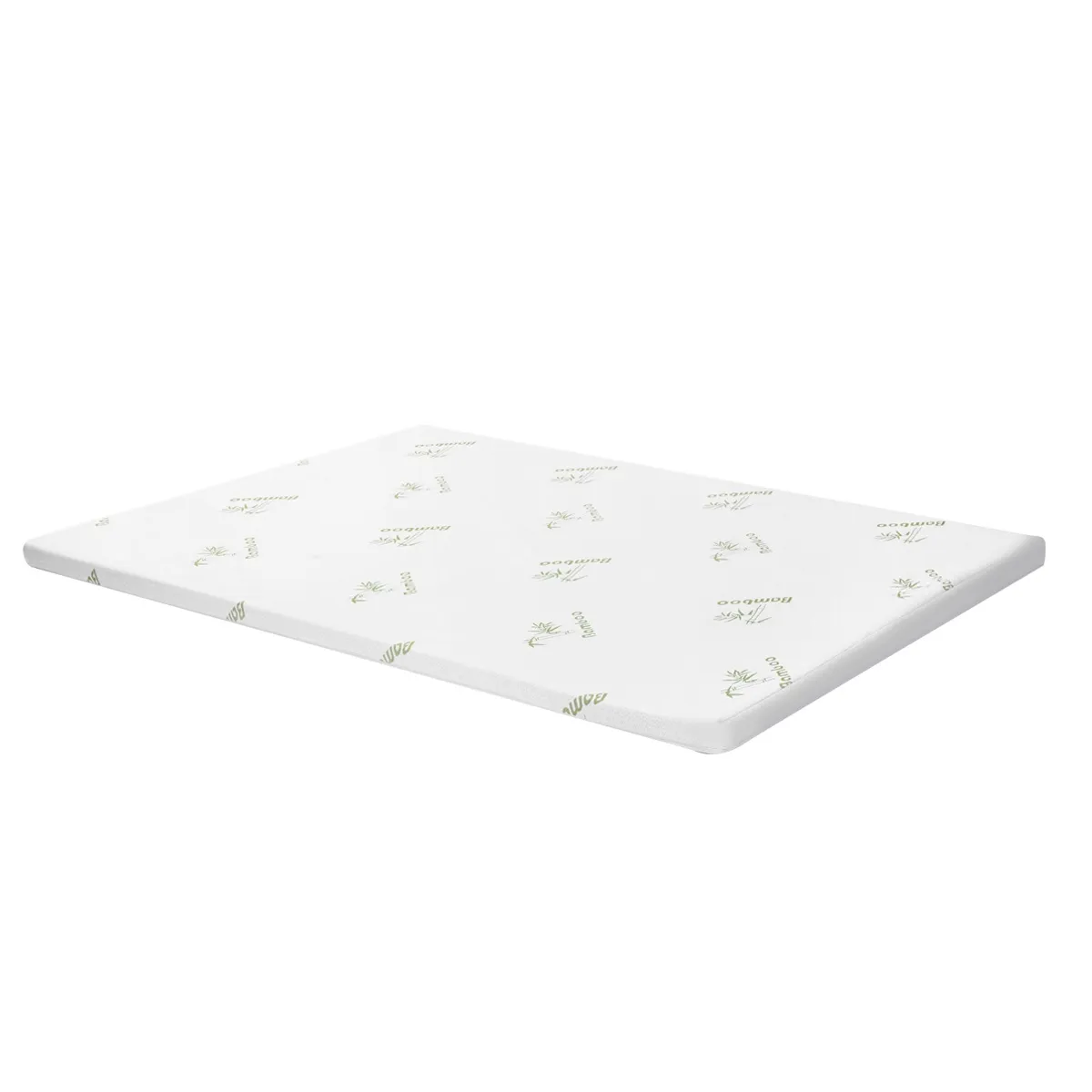 Original Price: $239.95
EOFY Sale Price: $159.96
Have a comfortable sleeping with the queen-size memory-foam mattress topper that can be used onboard or on spring beds. The memory foam topper with a thickness of 8cm is infused with a plush gel material that captures heat to control temperature, offering the perfect combination of comfort and support for an ultimate sleeping experience. Moreover, the ventilated design is a tribute to better air circulation. And the open-cell technology of this mattress topper prevents lasting body impressions. CertiPUR-US certified, this high-quality memory foam mattress topper is made with no harmful chemicals and meets all safety standards. Plus, the super-soft, removable bamboo cover with non-slip bottoms complements the easy maintenance of this memory foam mattress topper.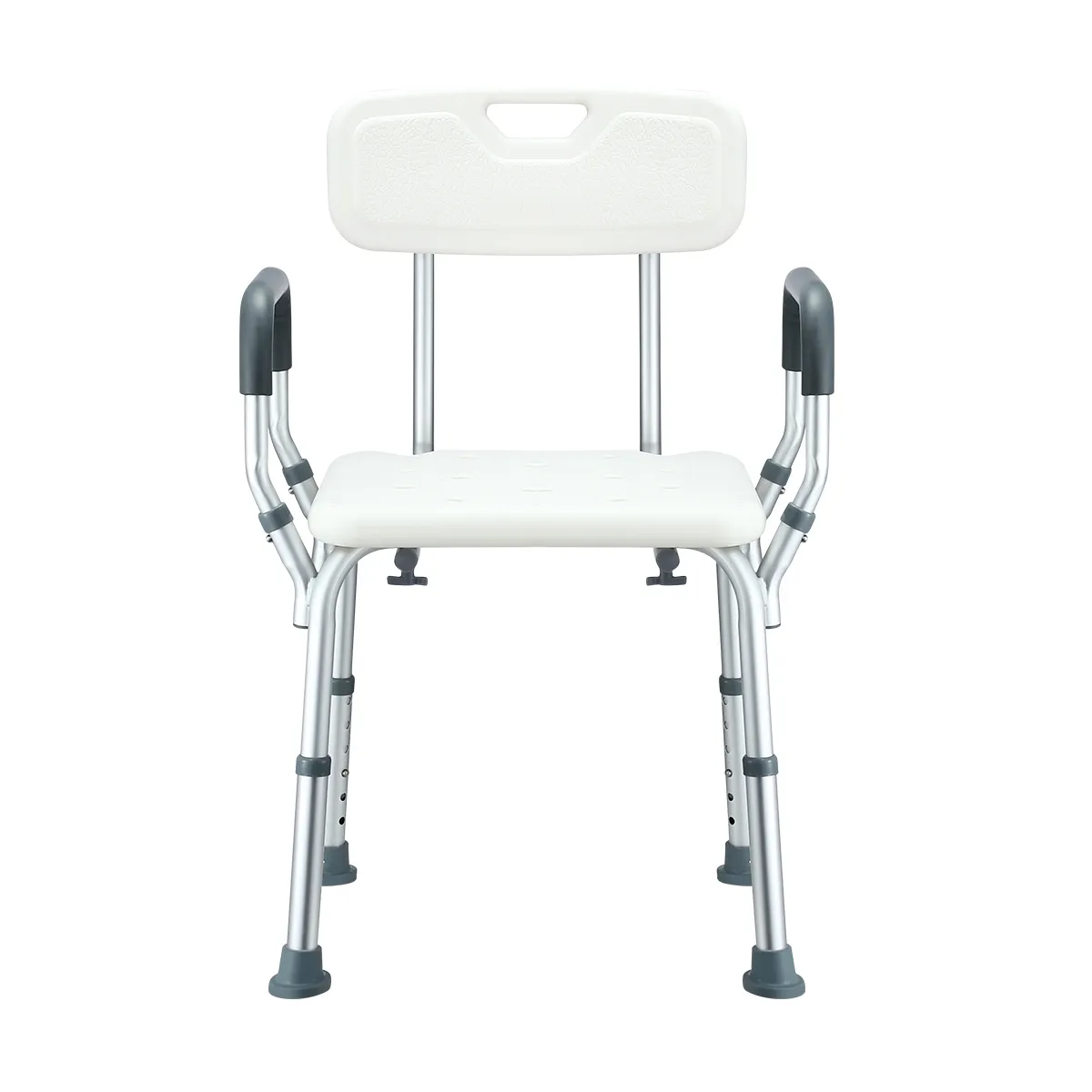 Original Price: $99.95
EOFY Sale Price: $64.97
Safe, convenient, and comfortable, this medical bath seat is ideal for the elderly, injured, ill, or pregnant. Featuring an aluminium frame, this medical shower chair is sturdy and rustproof to support a maximum weight capacity of 136kg. Each leg comes with eight adjusting holes, making this bath stool suitable for people of varying heights. The comfortable moulded seat is made of sturdy PE material with drainage holes, allowing users to sit comfortably and securely while bathing. Moreover, the padded armrest and ergonomic backrest are ergonomically designed to provide extra safety while bathing alone. Additionally, the non-slip rubber feet will keep the seat securely in place while bathing.
For some of the best and cheapest deals on electronics, look no further than Crazysales this EOFY. Big discounts are offered on the mobile TV floor stand, LED ring light, charging cable, weather station rain gauge, and more.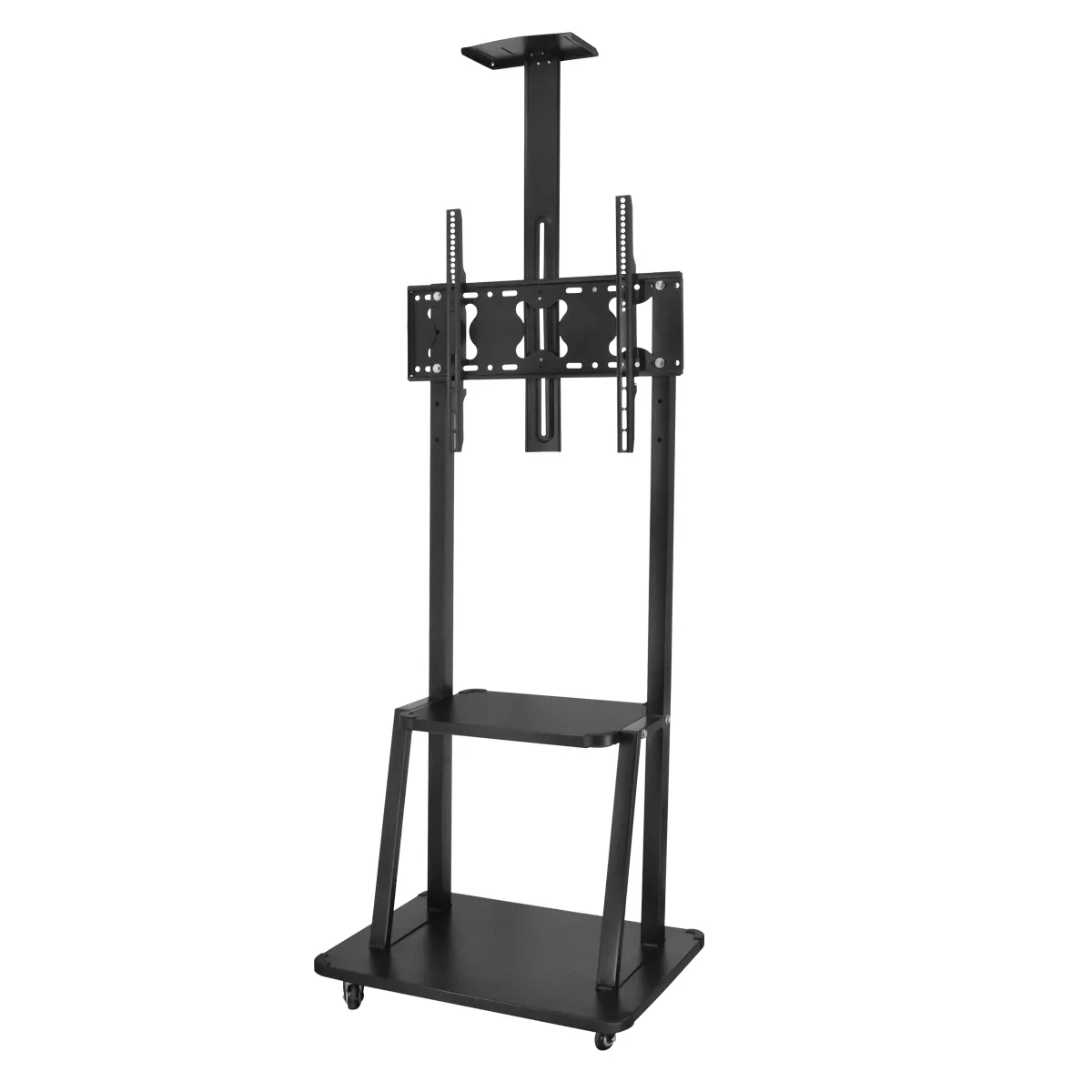 Original Price: $259.95
EOFY Sale Price: $159.96
Designed for indoor, outdoor, industrial, office, school, hotel, airport, laboratory, lobby, and church use, this mobile TV floor stand bracket will give you the best TV watching experience. Featuring a flexible and adjustable frame, it fits most TV sizes from 42 inches to 85inches. You can set your preferred width and height as you like. Constructed of powder-coated metal, this TV freestanding shelf features a high loading capacity of up to 75kg. Furthermore, it comes with an extra adjustable top shelf for cameras, STB, etc. and an oversized device tray for holding DVD players, cable boxes, Xboxes, etc. Additionally, four swivel wheels are designed for smooth rolling and temporary fixation, and the oversized integrated base with rounded corners for added safety.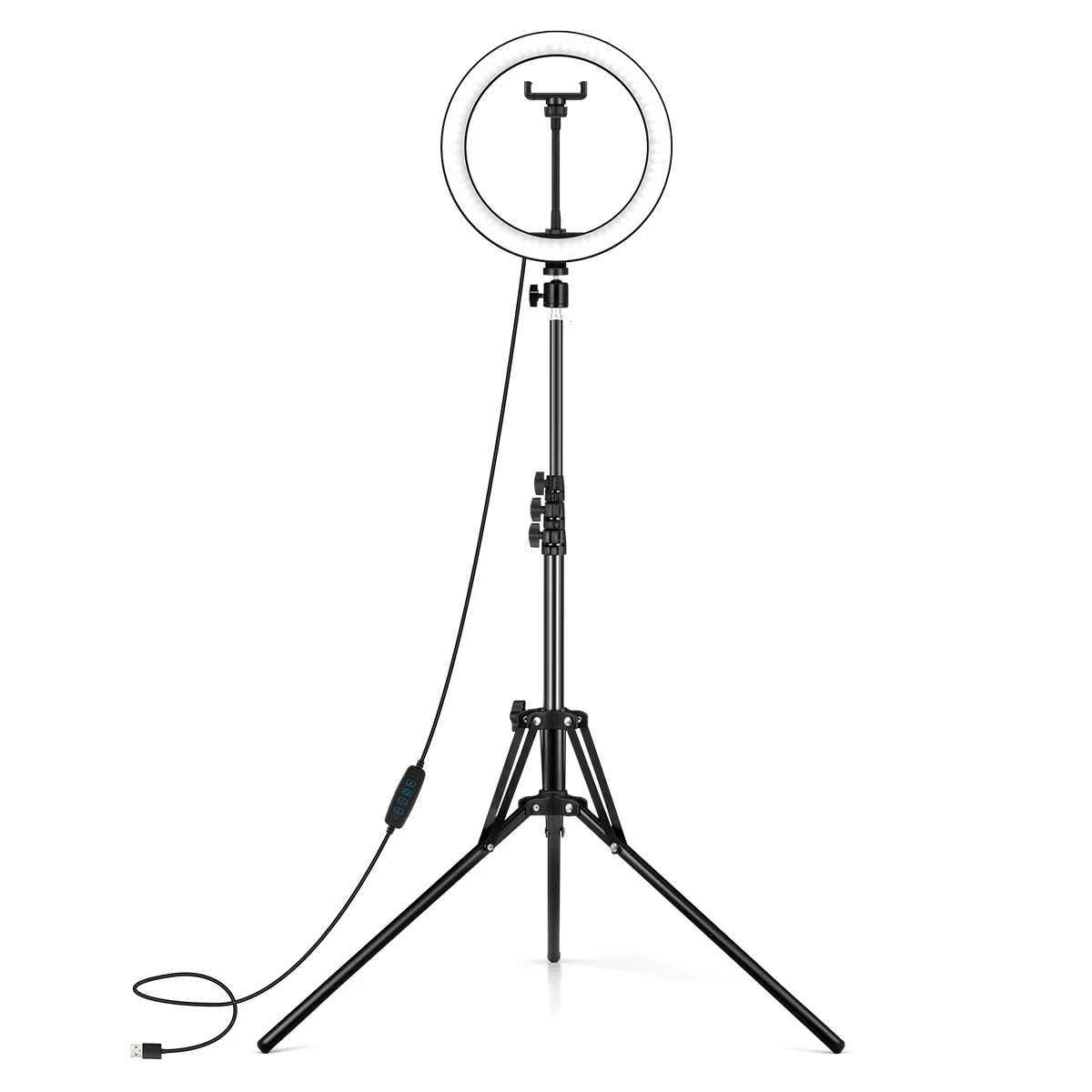 Original Price: $99.95
EOFY Sale Price: $24.88
Functional and gorgeous, this LED ring light is perfect for illuminating yourself for makeup, selfie, portrait, studio, photography, live stream, etc. It comes with three lighting modes, including cold light, natural light, and warm light, giving you the effect you want. With 10 brightness levels, you can easily choose between colours from 3200K to 5500K, depending on your needs. Featuring USB charging, the ring light works with most devices that support USB ports, like a laptop, PC, power bank, USB charger, AC adapter, and so on. With an adjustable tripod stand, you can use it either on tables or floors. Moreover, a universal phone holder is compatible with almost all smartphones and provides horizontal, vertical or any angle viewing under the sun.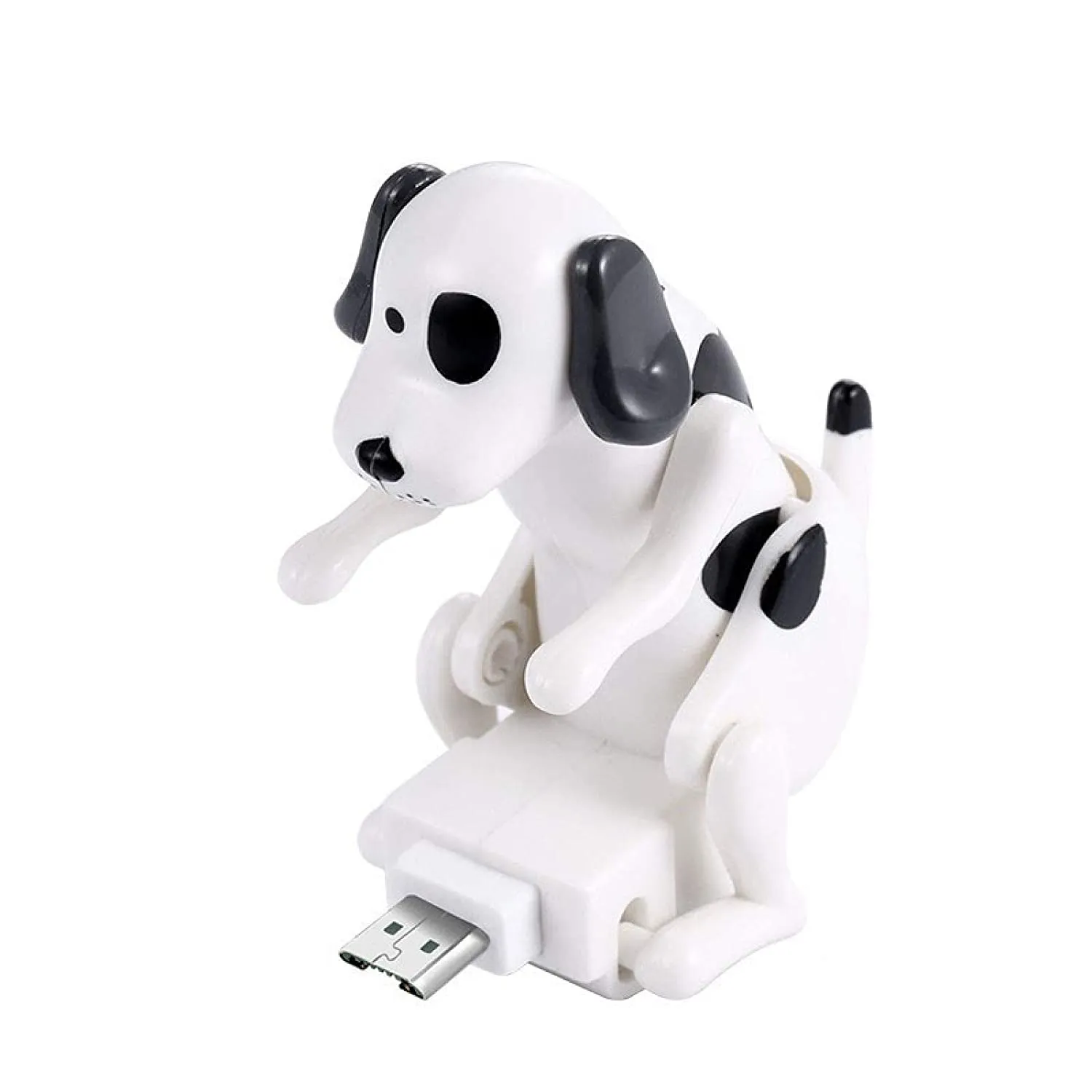 Original Price: $69.99
EOFY Sale Price: $19.99
Creative, durable, and easy to carry, these stray dog charging cables with universal compatibility are your best choice for travelling. They come with cable protection to prevent the outer part of the cable from breaking and extend the life of the charging cable. Most notably, the dog will automatically swing its hip when charging and will stop by itself when fully charged, which is a humanized reminder. Made of skin-friendly material with a smooth texture, these charging cables ensure durability, flexibility, and functionality. Featuring a small size with a creative design, these charging cables can be distinguished quickly to avoid the embarrassment of taking the wrong cable with others.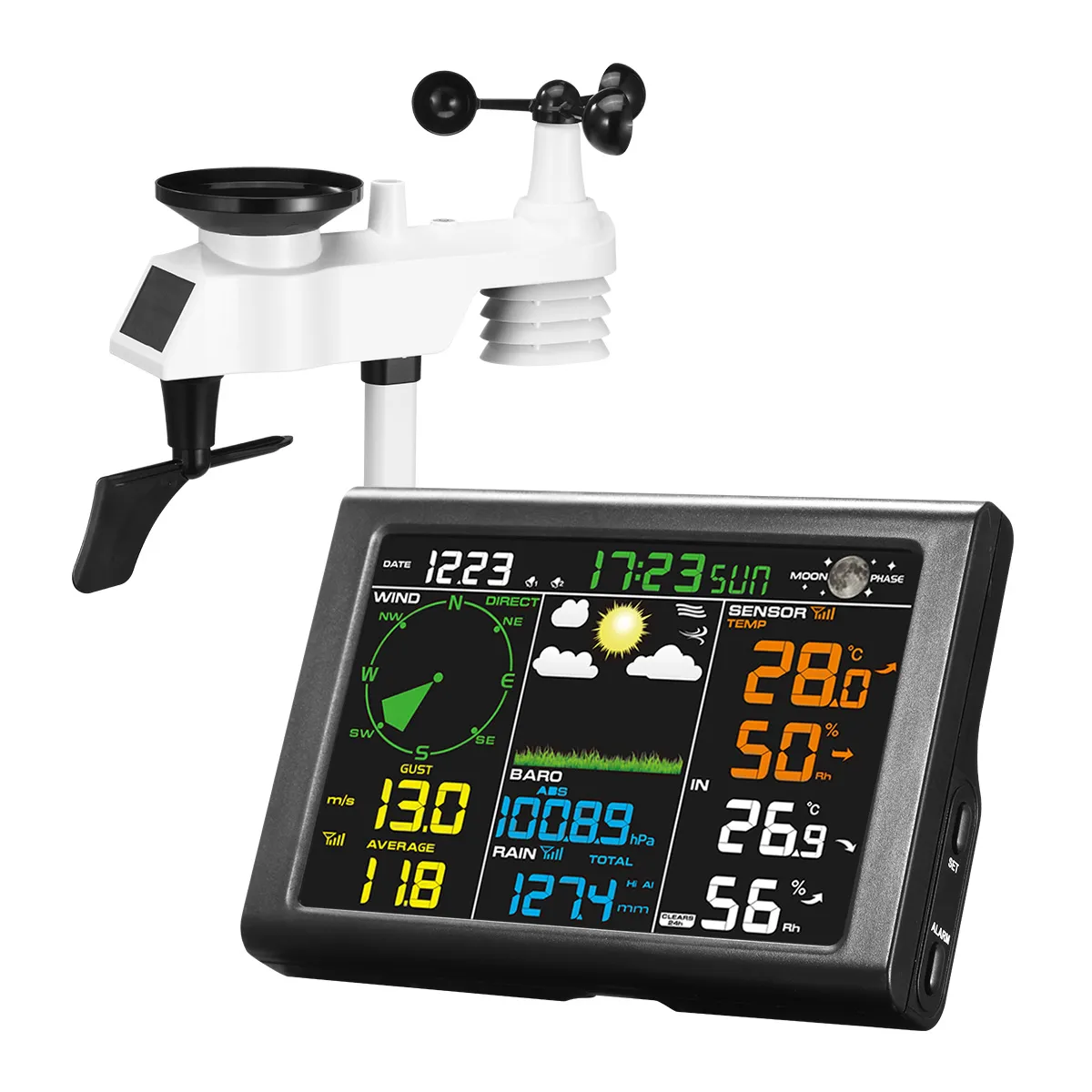 Original Price: $299.95
EOFY Sale Price: $149.97
With the Maxkon solar-powered wireless weather station, you can get the most precise, relevant temperature, humidity, wind and precipitation readings based on current conditions in your backyard. It features a 5-in-1 integrated outdoor sensor array that measures indoor temperature/humidity, outdoor temperature/humidity, pressure, wind speed, wind direction, rainfall, and dew point. With the weather data analysis, you can decide your travel plan at any time. Featuring a large and colourful display console, the operation of this functional weather station is a breeze. Thanks to the wall-hanging slots, the wireless weather station can be wall-mounted. Solar-powered, this wireless weather station is eco-friendly, cost-effective, and energy-saving.
Check out some of the best deals on pet supplies like a pet heating pad, cat scratching board, pet ladder, and puppy cage.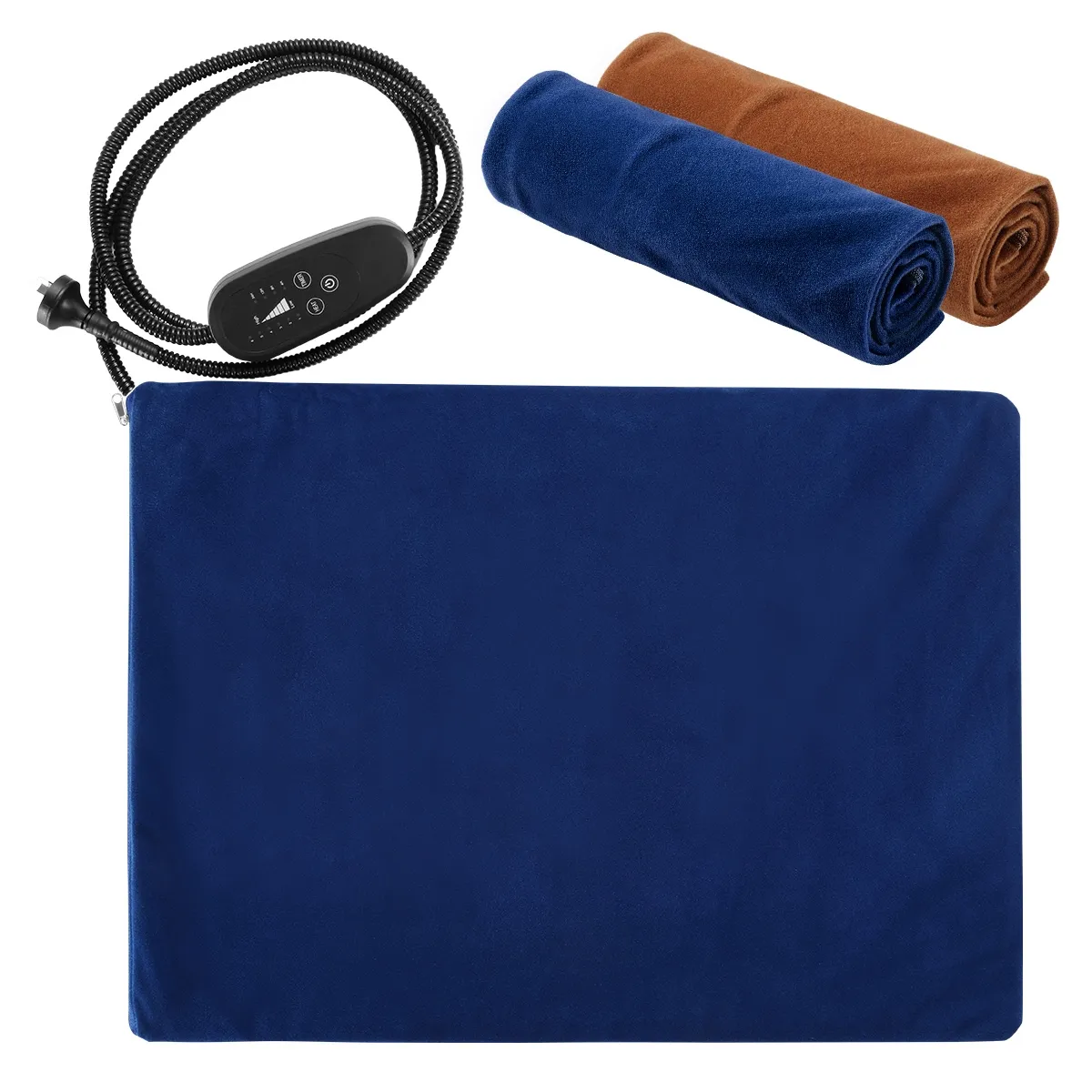 Original Price: $129.95
EOFY Sale Price: $59.97
The winter is no longer cold for your pet dog with this extra-large pet heating pad. Featuring an intelligent design, this heating pad will be thermostatically controlled to warm your pet when it lies on the bed, providing your pet with the perfect temperature. Moreover, the temperature is adjustable at six levels from 30°C to 55°C, and the time setting range is from 4H to 24H. The protection structure of this pet pad includes two layers of polyester covers, two layers of PVC materials, two layers of refractory pieces of wool, and one layer of UL-approved heating wire, ensuring an ultimate sleeping experience for your pets. Plus, this functional bed warmer comes with two removable fabric covers, so you can use them alternately. It is perfect for pregnant or lactating pets, elderly dogs with arthritis, puppies and kittens, sick pets, etc.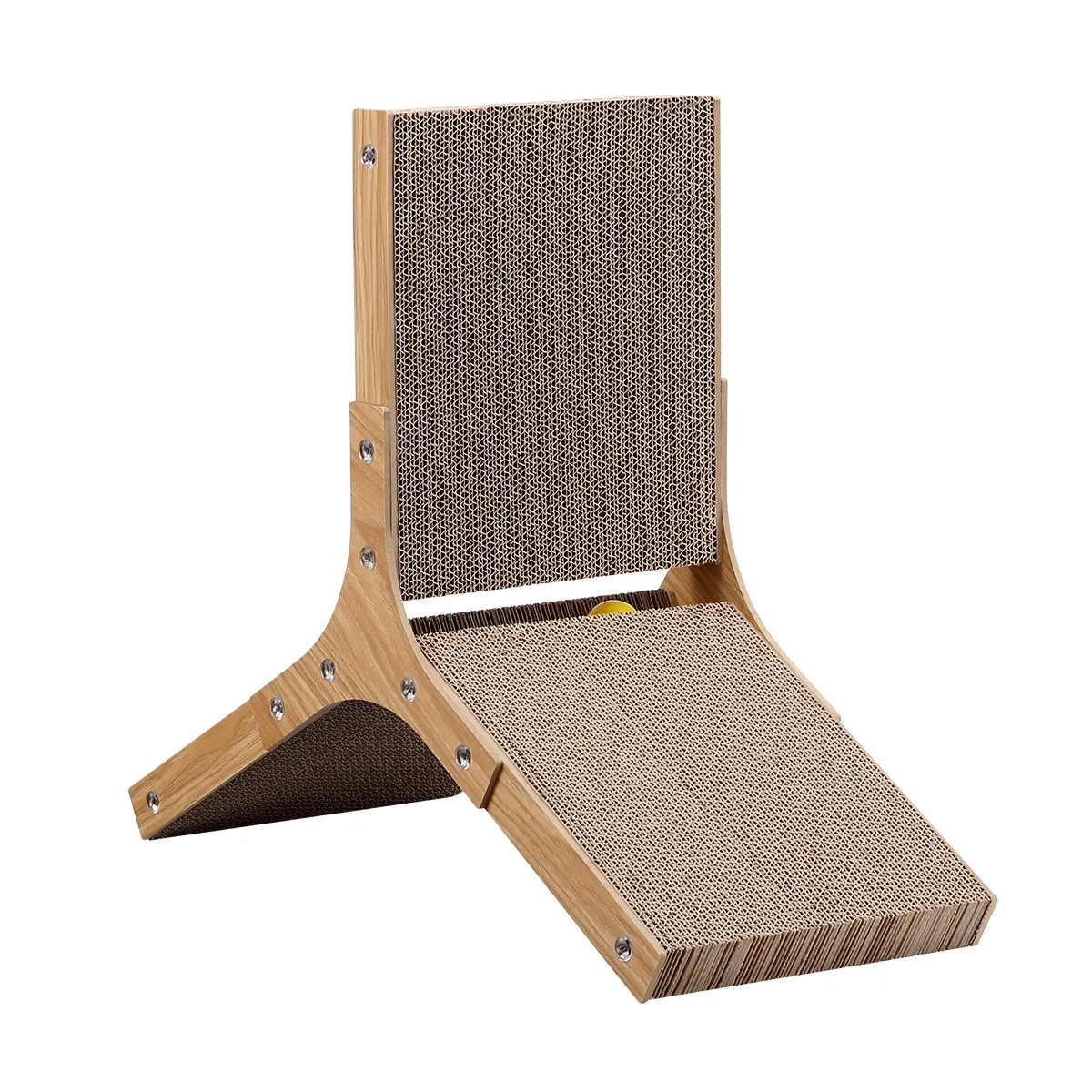 Original Price: $79.95
EOFY Sale Price: $29.98
Protect your furniture from scratches with this corrugated scratching board attracting your cat's attention. This scratching board stands out for a corrugated surface to make it comfortable for your cat to scratch, which will be your cat's favourite toy. The scratching board is made of 100% recycled cardboard with non-toxic glue, so it will withstand your cat's biting and scratching for a long time. Thanks to its unique stable design, you can place this cat scratching board at any angle, which will stand stably for your cat to scratch. Lightweight, portable, and space-saving, this scratching board is suitable for most sizes of cats.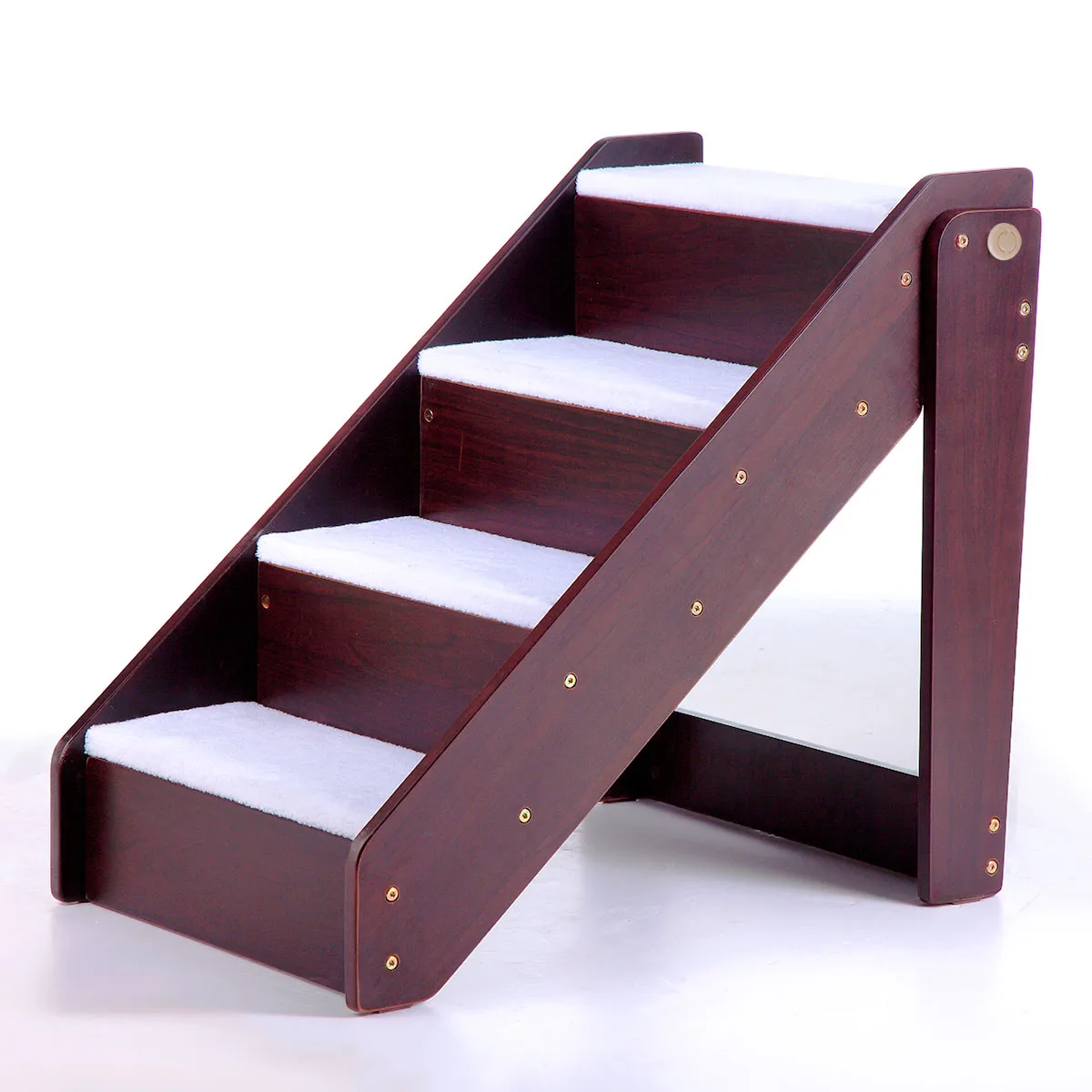 Original Price: $139.98
EOFY Sale Price: $269.98
With this 4-step pet stair, help your pets reach their comfy places like couches, beds, chairs, etc. The 4-step design gives the perfect boost for pets that need it and is ideal for dogs with hip dysplasia, arthritis or overweight dogs that need a little extra help to get up to their favourite resting spot. The stairs of the ladder are covered with a plush washable mat to provide added comfort and safety for your pet. Made of MDF in a sturdy structure, the pet ladder can hold up to 50kg. Also, the reddish-brown colour of the stairs will give your home decor an elegant touch. Lightweight and portable, it can be easily moved to any room in the house. Plus, the foldable structure makes it easy to store this dog ladder when not in use.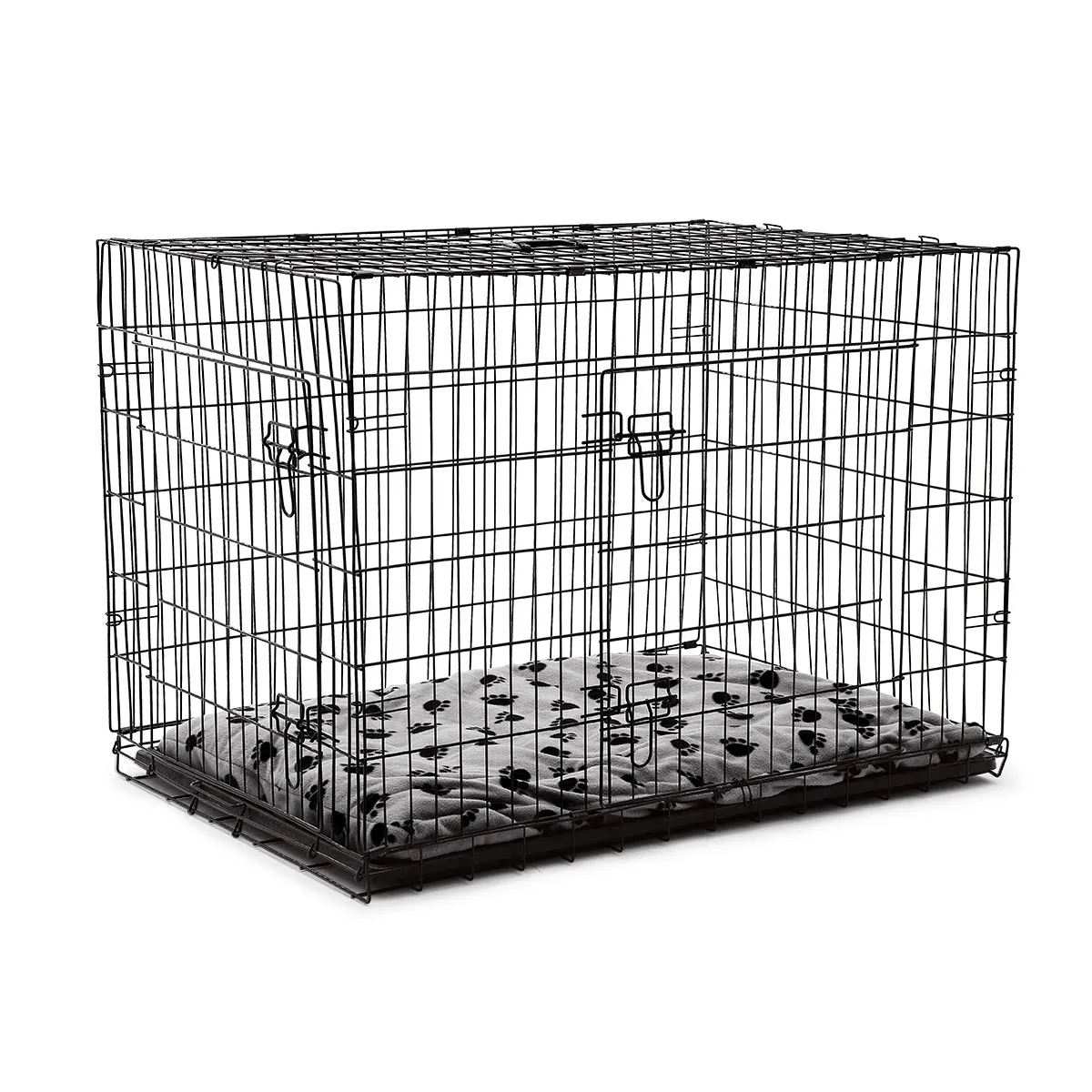 Original Price: $199.95
EOFY Sale Price: $89.98
Ideal for housebreaking or quarantining sick pets, this collapsible dog kennel will give separate space for pets and keep them safe and out of trouble when home alone. The dog kennel features two large doors for easy access, two removable ABS trays for easy cleaning, and a collapsible structure for easy transport and storage. It is crafted with high-quality steel with premium black electro-coating for durability and rust resistance. Moreover, it comes with a comfortable pet bed, which can bring warmth to pets when winter is coming. A removable divider can separate the kennel into two areas, which is suitable for small/middle/large sized pets. This functional pet crate also performs as a cat cage or a rabbit house.
In addition to big saving savings on furniture, home appliances, and pet supplies, we have also got loads of sales and discounts on health and beauty products during EOFY sales. Scroll through the following list to save on digital thermometer, makeup vanity mirror, massage chair, etc.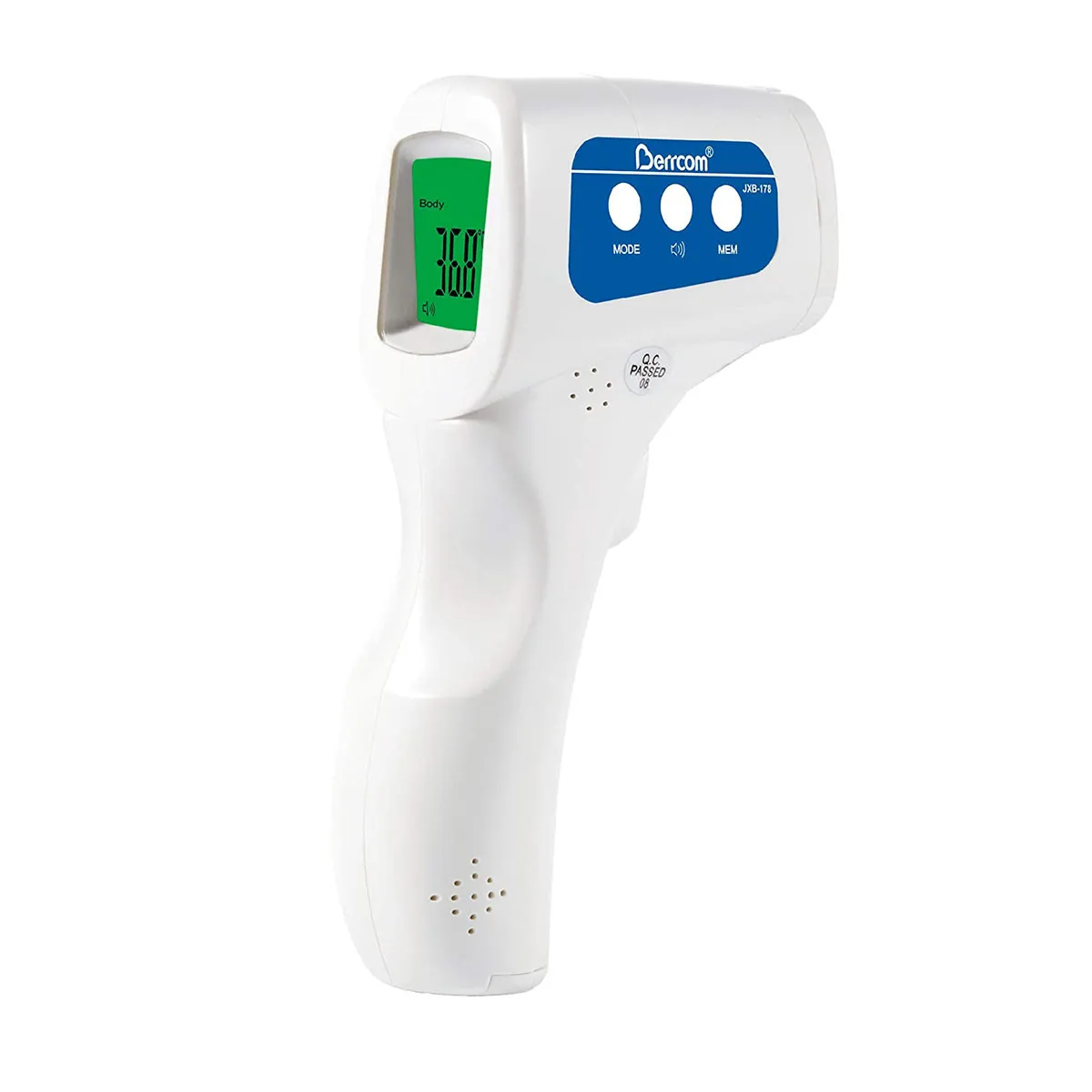 Original Price: $149.95
EOFY Sale Price: $24.98
Fast, simple, and functional, this non-contact digital forehead thermometer is perfect for medical professionals and home use, especially with little kids. Featuring a non-contact design, this forehead thermometer can take the human body temperature at a distance of 3cm to 5cm from the forehead. Adopting advanced infrared technology, the digital thermometer can quickly take an accurate and reliable measurement. For convenience, the LCD screen can display the tested temperature unit in either Celsius or Fahrenheit. With a memory recall function, the body thermometer can memorize the last 32 temperature measurements. Moreover, a beam of red light will be illuminated along with an audible alarm when the detected body temperature is more than 38°C. 100% safe and hygienic, this thermometer is perfect for all ages and groups.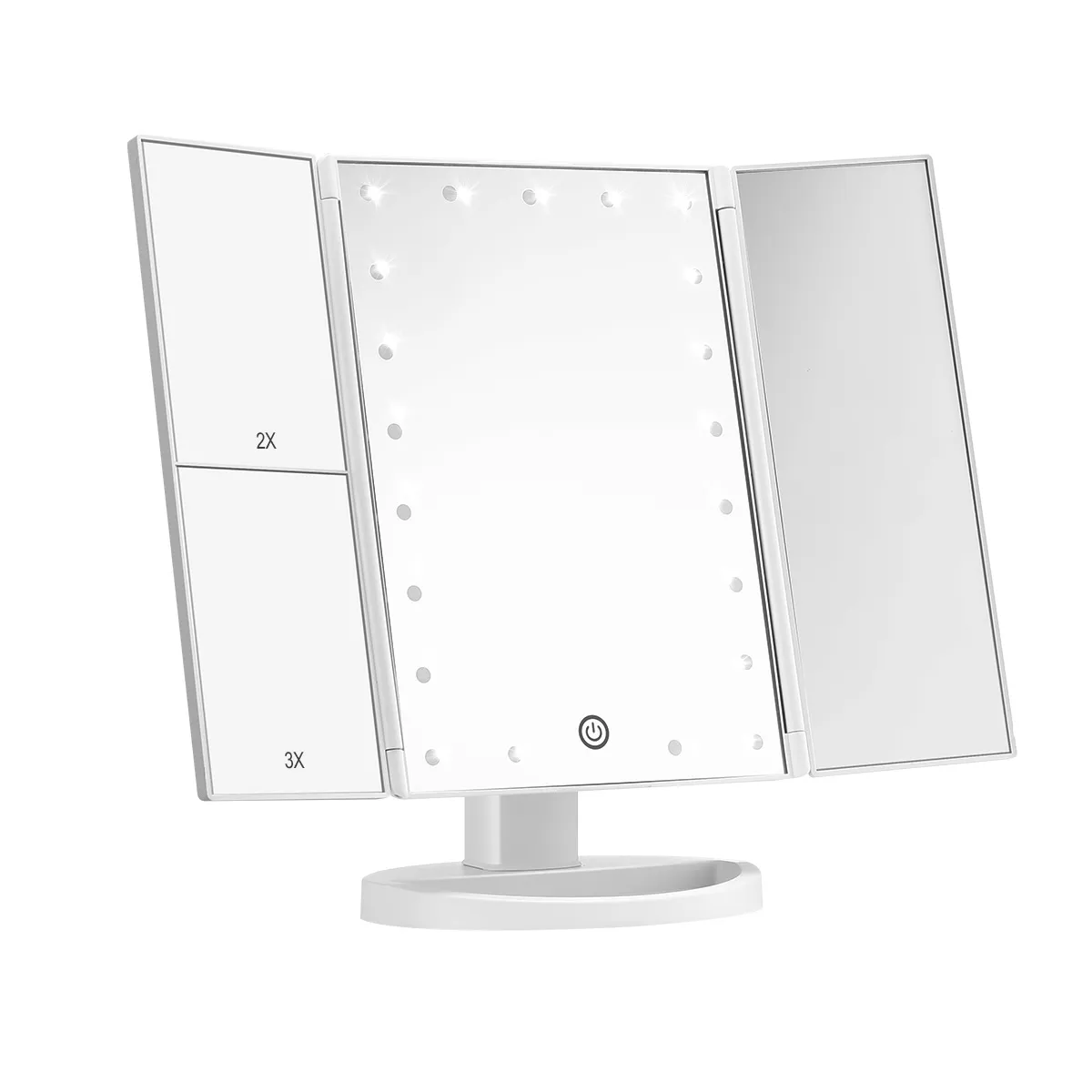 Original Price: $99.95
EOFY Sale Price: $29.97
This trifold LED lighted vanity mirror with a touch screen will be your best option for cosmetics needs. It comes with 21 LED lights to give you a clearer, brighter, and more colour-accurate view. Featuring step-less dimming, the light intensity is adjustable from 300 to 1000 Lux, which easily fits different environments. You can choose 300 Lux for regular skincare in the evening, 500 Lux for applying makeup in the morning, and 1000 Lux for checking every flawless detail in your face. Moreover, you can rotate the trifold mirror at 90 degrees vertically to have the perfect angle for cosmetics needs. And a non-slip pedestal stand ensures stability when the mirror is in use. Measuring a size of 27.5×17.8x12cm when folding, this makeup vanity mirror is easy to store and transport.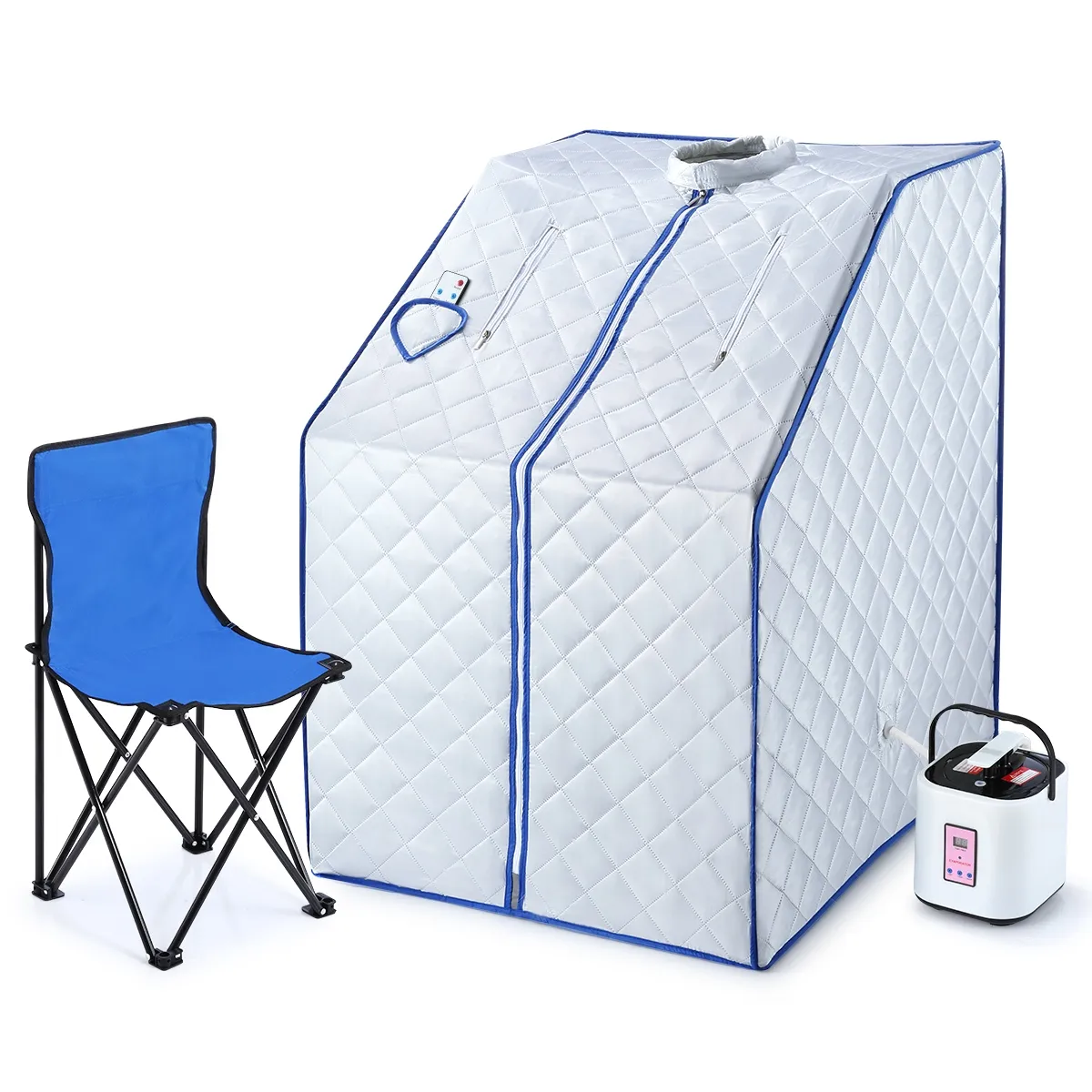 Original Price: $279.95
EOFY Sale Price: $129.96
Saunas are very effective at relieving stress by relaxing the muscles and creating a general sense of well being. So, relieve stiffness and relaxes the body after an exhausting day with this portable steam sauna. It is made of four layers of thermal insulation fabrics, including polymer cloth, high-heat insulation cotton, compound cloth, and waterproof oxford cloth. Therefore, this full-body spa kit is waterproof, anti-bacterial, odour resistant, and anti-mildew. Thanks to the remote control, you can easily set up the time and temperature for an enjoyable sauna. Besides, you can fold the steam sauna up in seconds for easy carrying and storage. This portable steam sauna is CE/SAA PLUS/SAFETY approved, so you can rest assured to relax in it.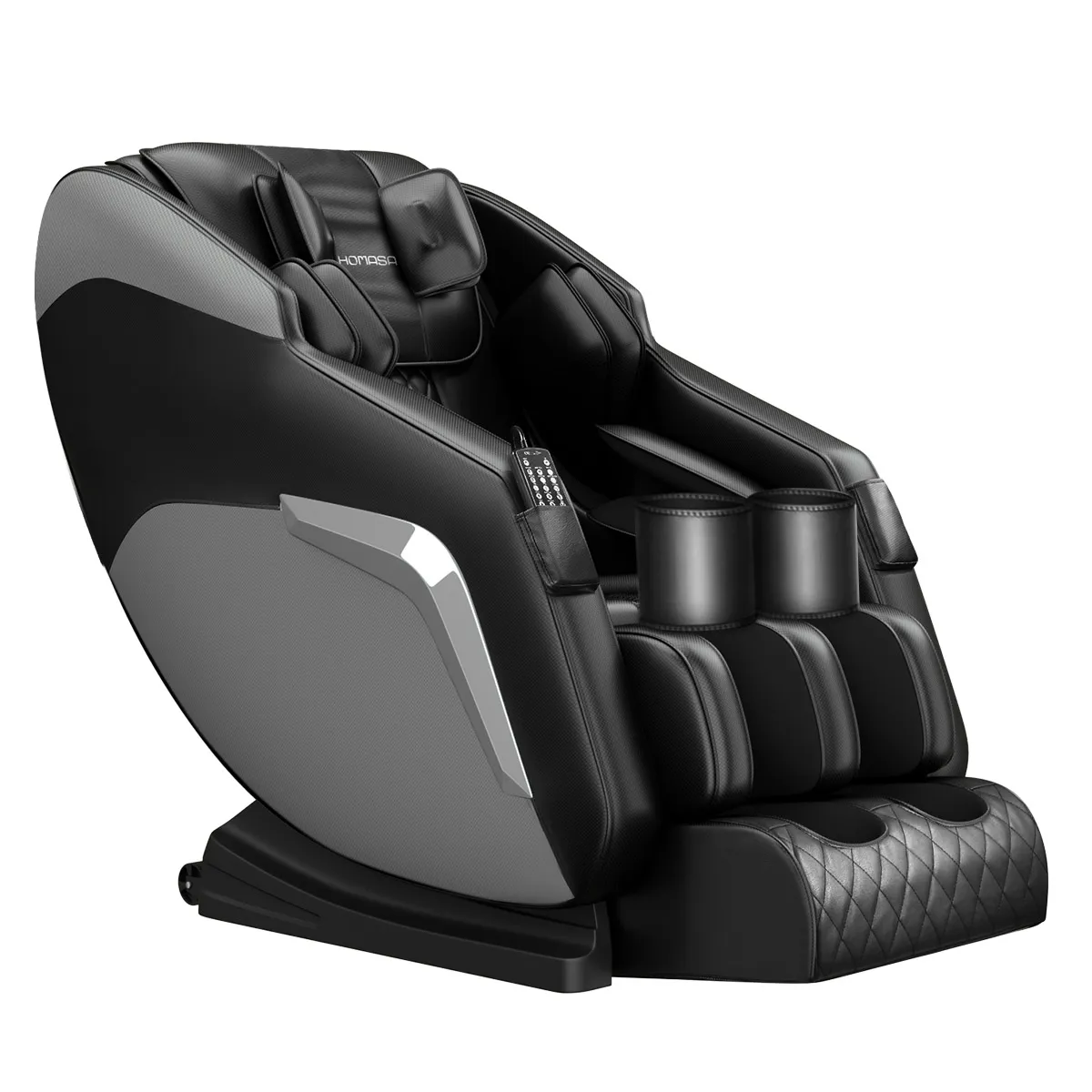 Original Price: $1999.95
EOFY Sale Price: $999.97
Feel relaxed, refreshed, and rejuvenated after having a full-body massage on the HOMASA full-body massage chair. It comes with 22 deep-kneading Shiatsu massage noded for your neck and back, 12 Shiatsu massage nodes and 16 airbags for your foot and leg, and 24 airbags for your full body massage. Notably, the massage chair features eight massage methods, which qualifies it as a professional masseur to have you relaxed when you need it. You can enjoy the massage for 10 minutes before sleeping, for 15 minutes after housework or office work, and for 20 minutes after intense fitness. Moreover, the leg massager is stretchable to meet users of different heights. Thanks to the handheld smart LCD remote control, you can customize your massager according to your needs.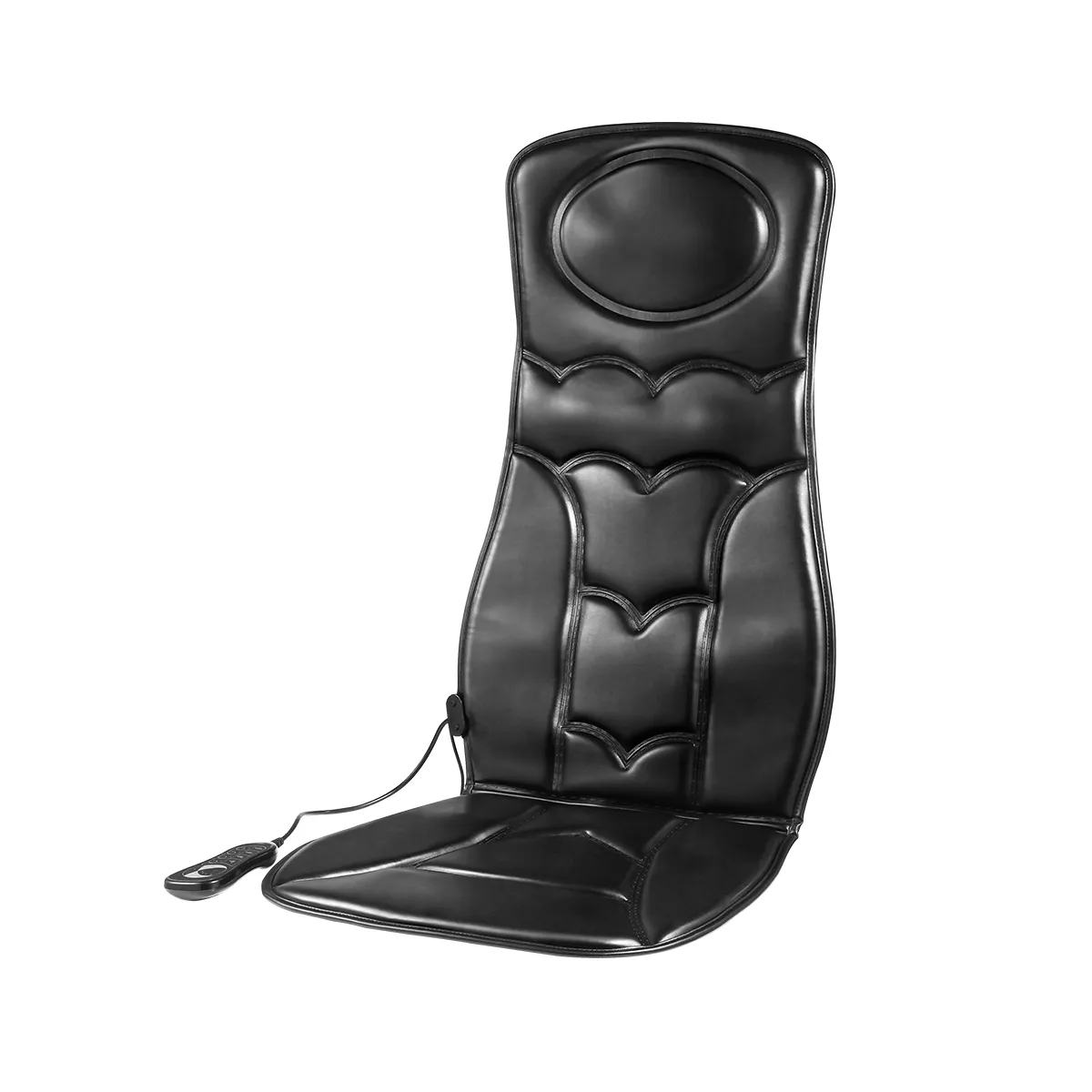 Original Price: $149.95
EOFY Sale Price: $49.97
This massage chair pad will provide yourself with a full-body decompression massage experience. It is an easy way to reduce stress on your body from travel, work, and other stress factors. Made of 100% PU leather with minimal chemical taste, the massage chair pad is durable for continual use. It comes with five massage modes and three intensive settings to meet your individual needs. You can experience different massage techniques like pulsate, tap, roll, auto, and knead. The seat massager stands out for 10 vibrating motors for four massage zones. It can promote blood circulation, relieve pain and smooth muscle on your shoulder, upper/lumbar/lower back, waist and buttock. Moreover, it can be folded up easily, which is suitable for use at the home, car, and in the office.
Conclusion
The 2022 end of financial year is around the corner! Now start your shopping with our amazing EOFY sale for a limited time only. Don't miss this chance to get the best deals on the EOFY sale at Crazysales! Stock up on the things that you and your family will need with us! Visit Crazysales.com.au for more discounts and coupon codes.