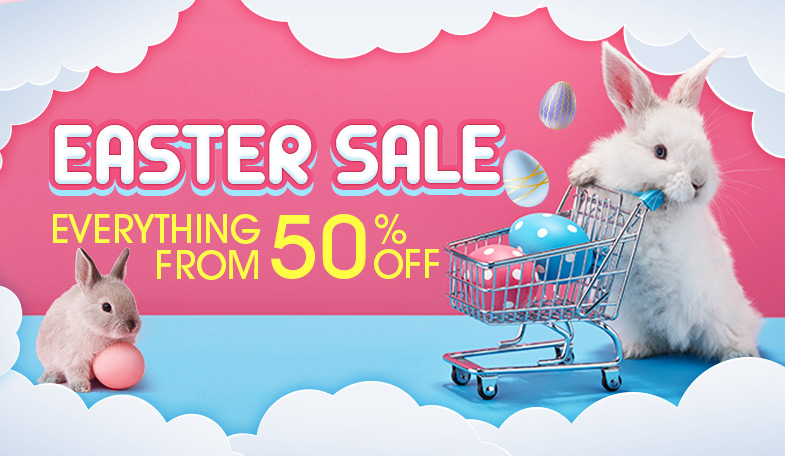 For centuries, the Easter holiday has been a time of celebration and feasting. With the spread of the internet, this holiday now is also a perfect time to go on a shopping spree. Although it is not regarded as a significant retail holiday, there are still a lot of discounts available online during the Easter holiday. And there is also plenty of fake deals to avoid during this retail holiday season, just as with other holidays. Crazysales has more than 1,000,000 happy customers, and you can shop confidently and safely from us. And now we have rounded up the best deals of Crazysales's Easter Sale including furniture, appliance, pet supplies, kids' toys, etc. with discounts from 50% off. So if you are not sure what you are looking for, make sure to check out our list of the best Easter deals here first.
Your kids will enjoy developing their interests, inspiring fun and creativity, and experiencing new things on the Easter holiday. Therefore, in addition to gifting them a pastel basket with brightly coloured eggs, candy, and cartoon-themed bunnies, you can surprise them with educational toys like a Set of Pretend Play Food, and Toy Claw Machine, Kids Round Trampoline, etc. on this shopping spree.
Was: $389.95
Easter Sale Price: $159.96
Ideal for indoor and outdoor, this Genki Kids' Round Trampoline is made of high-quality and fade-resistant U.S.A PP mat. Featuring a heavy-duty basketball hoop, this trampoline will offer hours of fun for your kids. The unique design of this round trampoline is complimented by an entrance gate for easy entry and exit, the zipper on the door for extra protection, and three U-shaped legs under the trampoline for gravity distribution. Moreover, the durable and waterproof pad is filled with thick foam for support and easy landing. The springs 100mm in length are made of steel with a rust-resistant coating, ensuring good elasticity and longer service life. Besides, this kids' round trampoline is lightweight and foldable for easy storage, which is space-saving when not in use.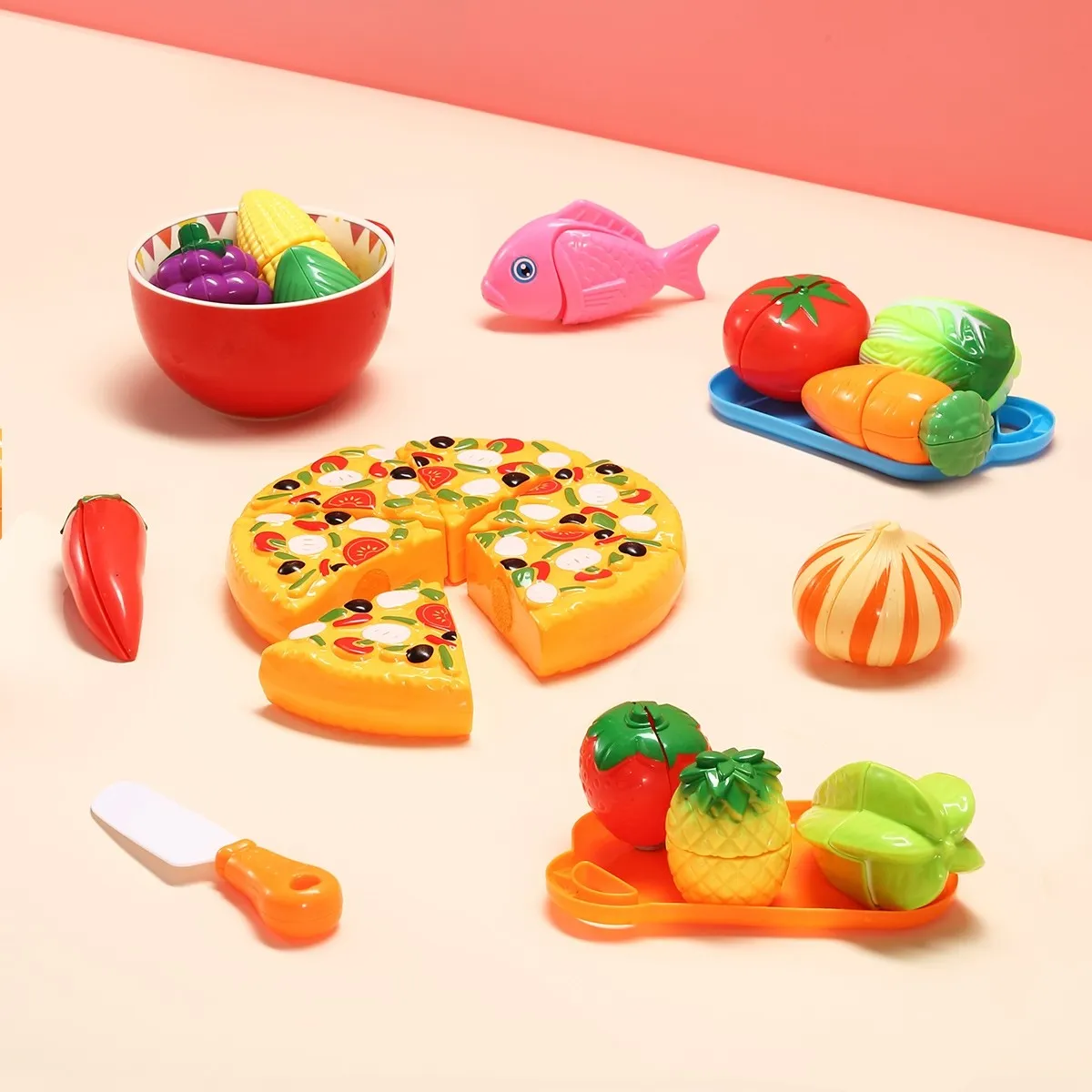 Was: $99.95
Easter Sale Price: $24.96
Suitable for 3-year-olds and over, this Kitchen Pretend Play Food Set comes with 62 pieces of pretend play food made of durable BPA-free plastic. With a huge variety of familiar food toys including a whole pizza for a creative pretend pizza-cutting party, your little one will be occupied with endless imaginative play. Featuring a realistic model that fits small hands in vivid colours, this kitchen pretend play set not only brings endless fun to your kids but also helps improve cognitive capacity, communication skills, and language ability. Fun and safe, it is an ideal gift on Christmas, Easter, birthday, or any gift-giving occasion for your niece, daughter or granddaughter.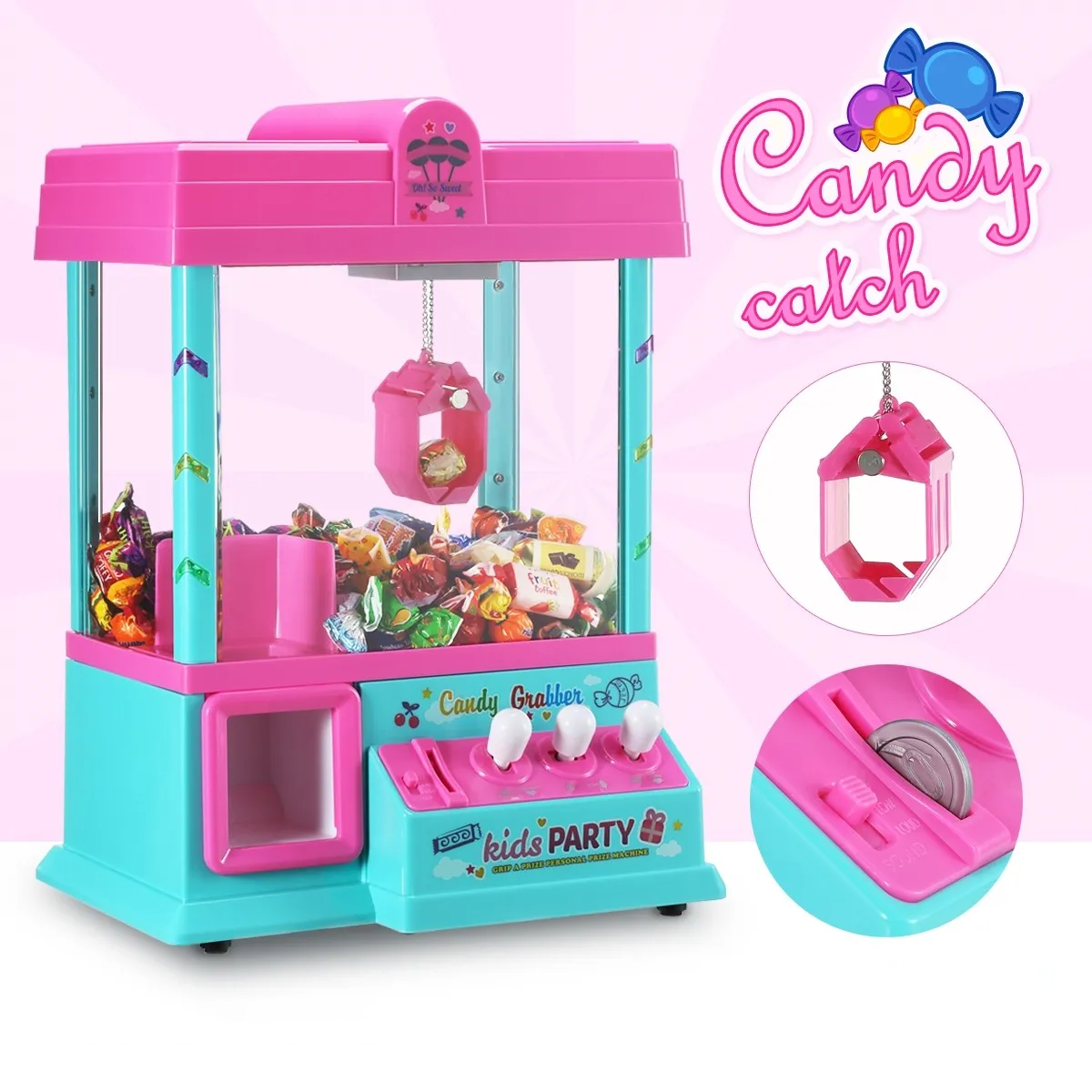 Was: $199.95
Easter Sale Price: $49.97
Except for an egg hunt, how about a Candy Catch Grabber Game with this mini toy claw machine on the Easter holiday, especially during the pandemic that halts most of your outdoor fun? Featuring LED flashing lights, musical sounds, and animation, it is like a classic candy claw machine at the arcade. Fill it with small treats or toys, set your sights on a prize, then move the controls up, down, left, and right to grab them. When the music stops, drop the toy down the chute, and it is yours! Challenging and fun, this candy catch grabber game enhances hand-eye coordination, imagination, observational skills, and rhythmic sensibility. With the sound creating an authentic carnival atmosphere, this mini toy claw machine allows you to enjoy the fun of arcade games on the Easter holiday in the comfort of your home.
Update your sleep setup and bathroom essentials with bedding and bath items on the Easter sale at Crazysales, where you can save $39.98 on a Luxdream Wedge Pillow, $65.08 on an aluminium hanging shower, and $169.97 on a Maxkon Electric Towel Rail!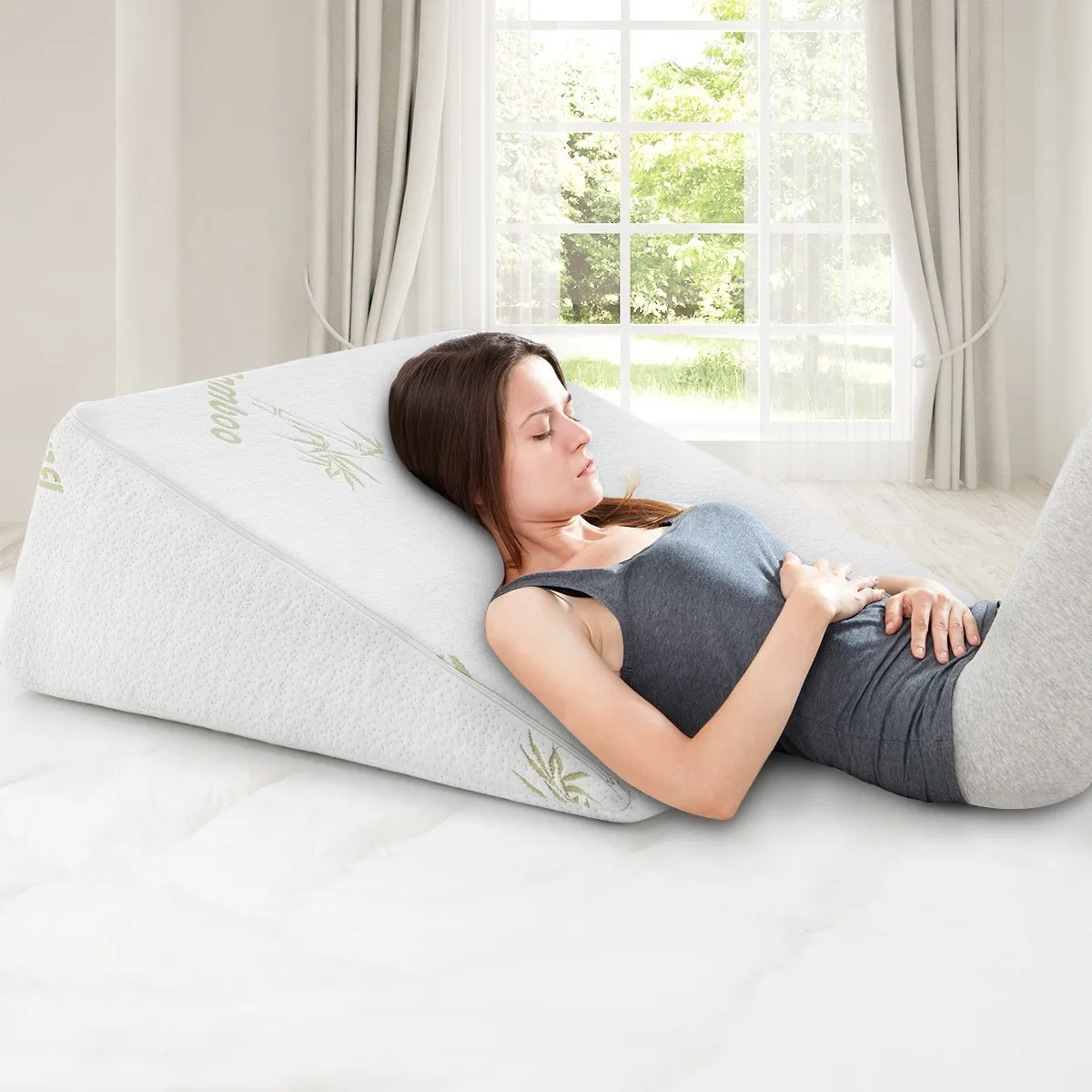 Was: $79. 95
Easter Sale Price: $39.97
Struggling with snoring or waking up with puffy eyes? Then you should not miss out on this Luxdream wedge pillow with high-density cool gel viscoelastic memory foam. With antibacterial and anti-mite with good viscoelasticity and ventilation, it will bring a comfortable good night's sleep to you. This pillow features an ergonomic wedge shape to relieve back pressure and help you sit comfortably. Moreover, it comes with a removable and machine washable cover, making maintenance a breeze. With its unique design, this memory foam wedge pillow serves as an acid reflux pillow to treat sleep disorders and a leg wedge pillow for better blood circulation. This wedge pillow provides comfortable support when watching TV, working on your laptop, reading a book, etc.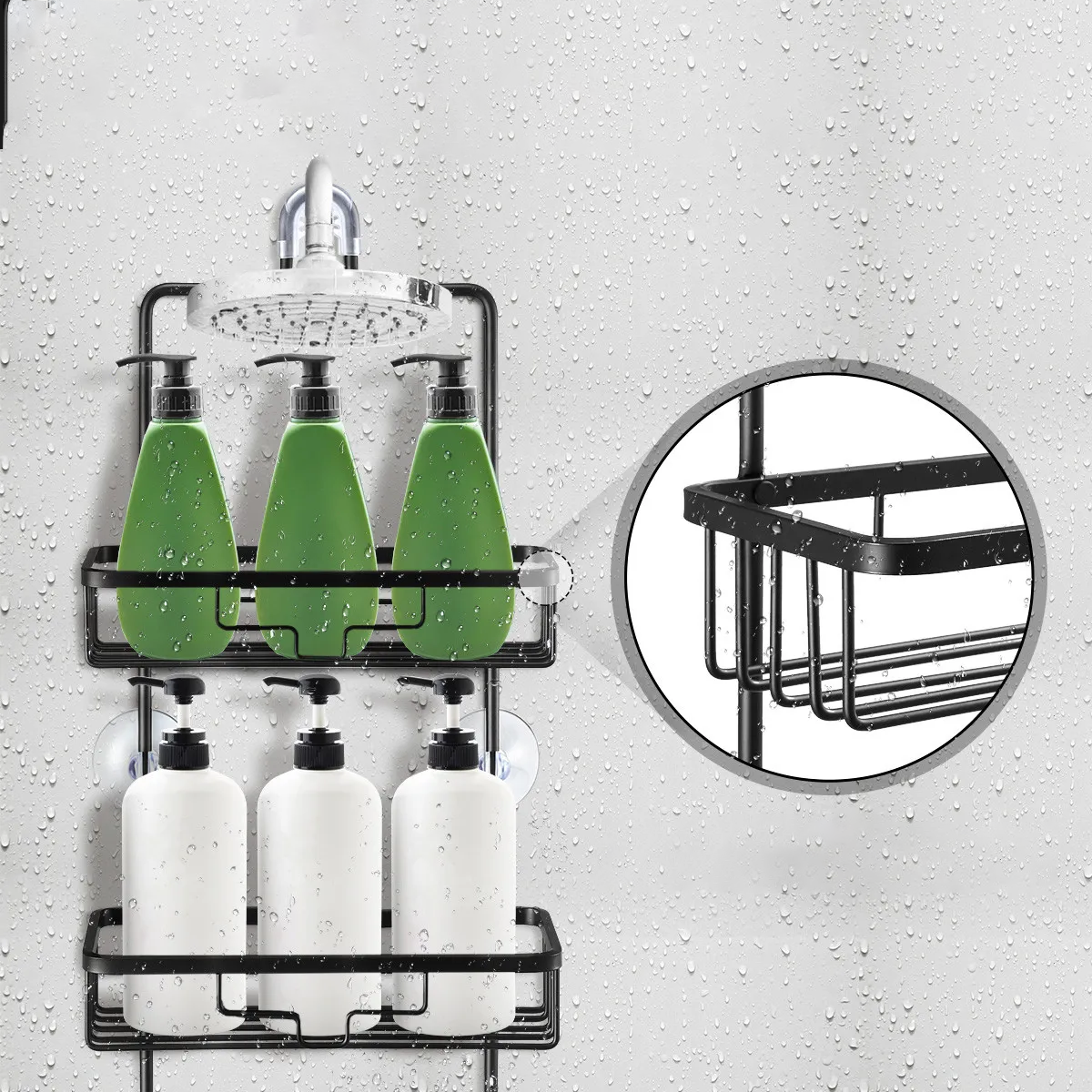 Was: $89.95
Easter Sale Price: $24.87
Create convenient storage indie your shower room with this 3-tier hanging shower caddy. Made of premium-quality aluminium with 10mm main wire, this hanging shower caddy is sturdy and durable for continual use. Featuring three tiers with a max load-bearing capacity of 5kg, it allows shower products such as shampoo, soap, razors and more to be neatly stored. With the suction cups on the back, this shower caddy will stay put wherever needed without anything falling out of the basket. Plus, this aluminium shower organizer can be installed without drilling. Simply hang it over the shower rail, and you will have a robust hanging shower caddy to declutter and organize your shower area.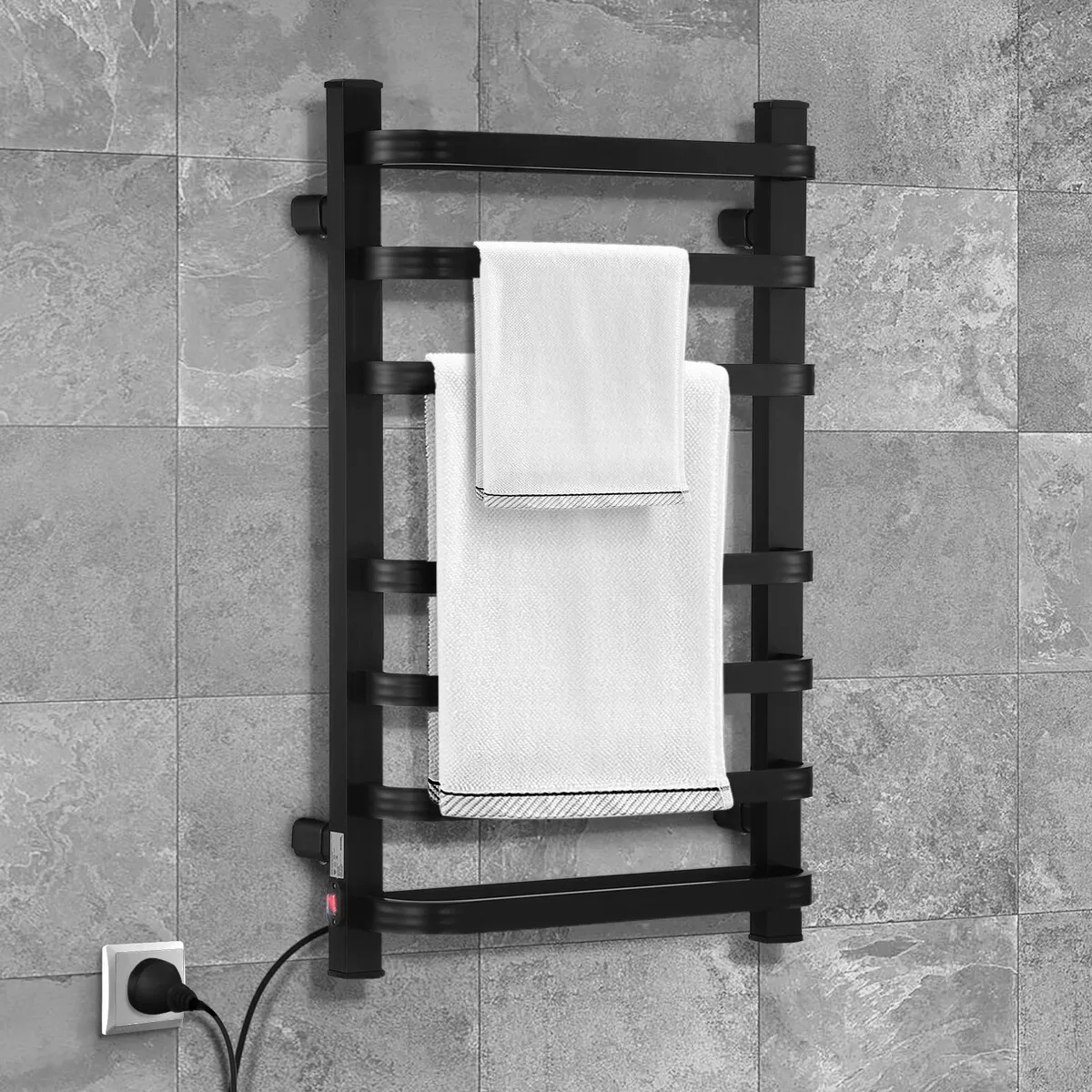 Was: $289.95
Easter Sale Price: $119.97
Give your home a touch of lavish indulgence with this Maxikon electric heated towel rail that comes with seven square heated crossbars to hold many towels. Featuring a built-in thermostat, this towel rail maintains the temperature safely and conserves energy. Within 30 minutes of turning on the warmer, it reaches an optimum temperature of 40°C – 50°C. Cover your body in a towel comfortably warmed by this towel warmer will give you a luxurious experience. Compared with those made of chrome or bronze racks, this bathroom hanger made of heavy-duty, lightweight aluminium is sturdier and more durable. Plus, this towel warmer comes with an industrial design, which will add a modern touch to your bathroom.
If you are after dreamy deals on home appliances, Crazysales's Easter sale is a great place to start. For a limited time, you can snag epic savings on Food Dehydrator, Maxkon Oil Free Air Fryer, Freestanding Dyson Cordless Vacuum Cleaner Metal Stand, etc.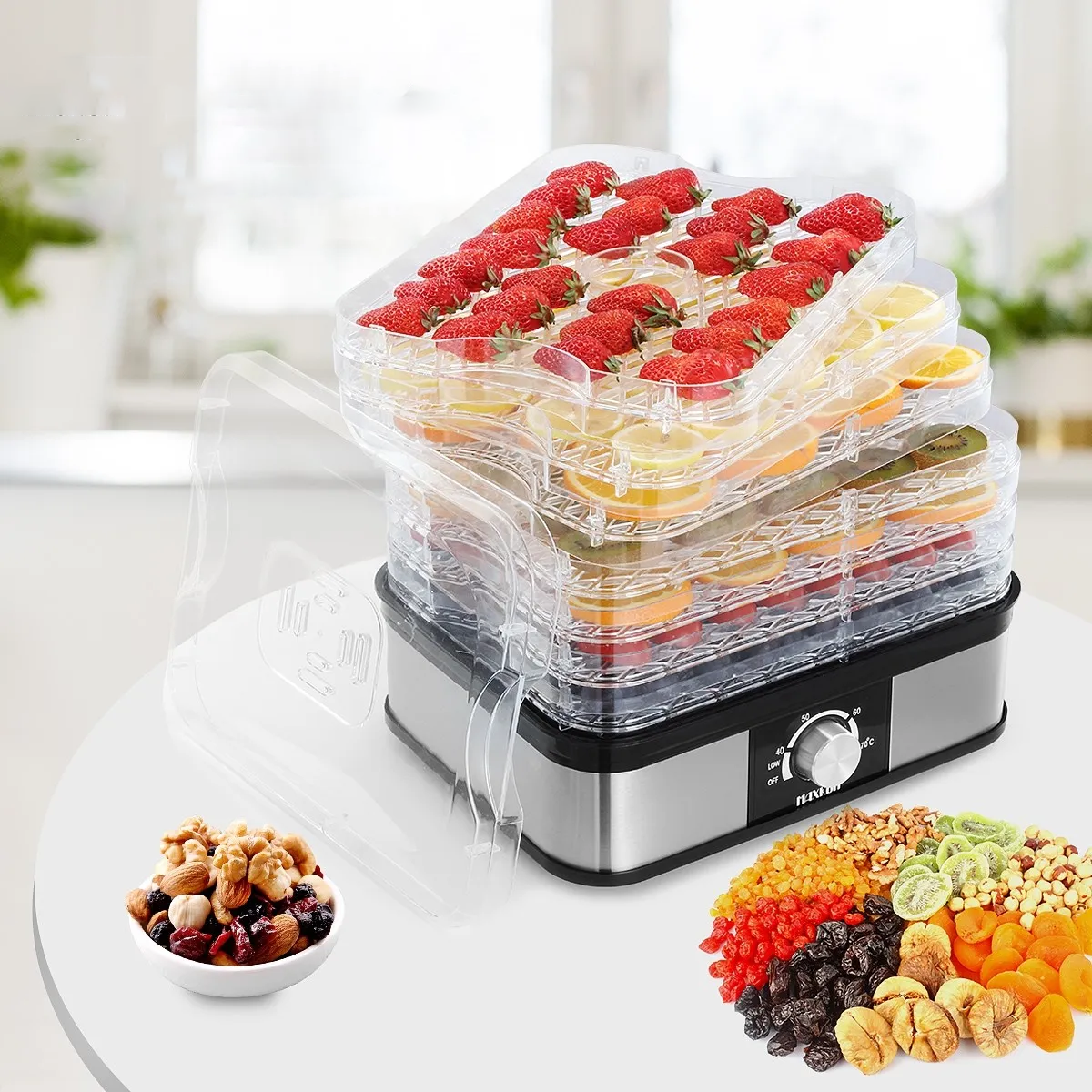 Was: $199.95
Easter Sale Price: $69.97
Enjoy the homemade healthiest food with this food dehydrator. It comes with seven stackable and removable BPA-free dehydrating trays for you to dehydrate fruits, vegetables, nuts, flowers and more for your family at a fraction of the cost of commercially dehydrated foods without additives or preservatives. The adjustable temperature setting range is up to 70℃, ensuring more versatility for a wide variety of foods. While drying your food thoroughly and evenly, a quiet drying fan avoids making noise as well. With 220-240 watts of drying power, this food dehydrator dries faster in hours rather than days. Moreover, it features a transparent lid that allows you to view and monitor the whole drying progress.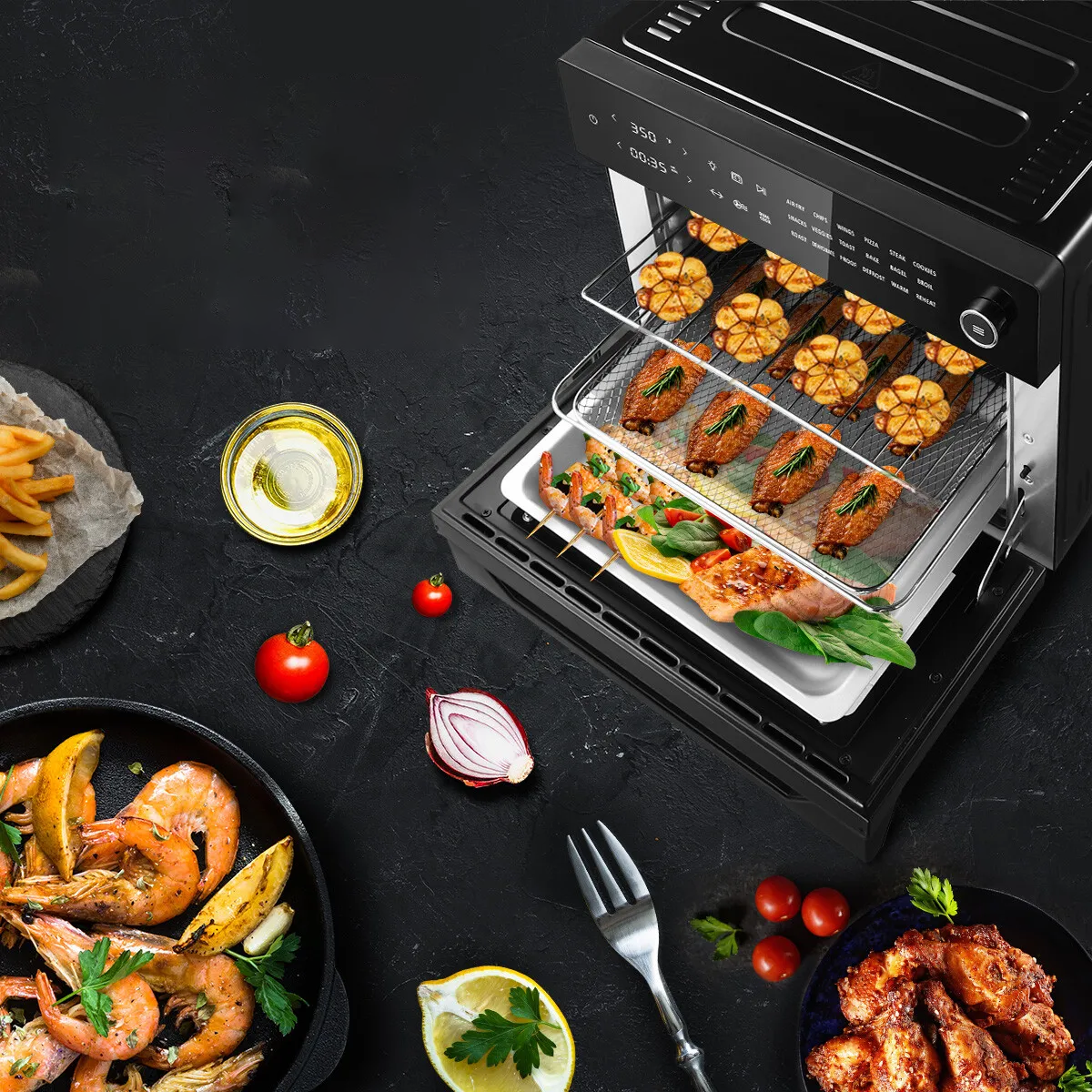 Was: $399.95
Easter Sale Price: $199.97
Trying to save money while eating more healthily? Then pick this Maxkon large oil-free air fryer. Designed with a dual cook function, it can start cooking with one preset, then automatically switch to another for an ideal cook. Integrating 18 presets including French fries, chicken wings, steak, pizza, vegetables, toast, broil, bake, etc., this air fryer saves you the agony of deciding what to cook. Featuring a strong power of 1800w, the air fryer provides 360° hot air circulation for food with fast heat convection airflow to make food crispier and delicious. With a large capacity of 30L and four layers for versatile cooking, it is suitable to serve six to eight people at the same time. Made of durable stainless steel and galvanized sheet, this air fryer oven is lightweight, easy to clean, and built to last.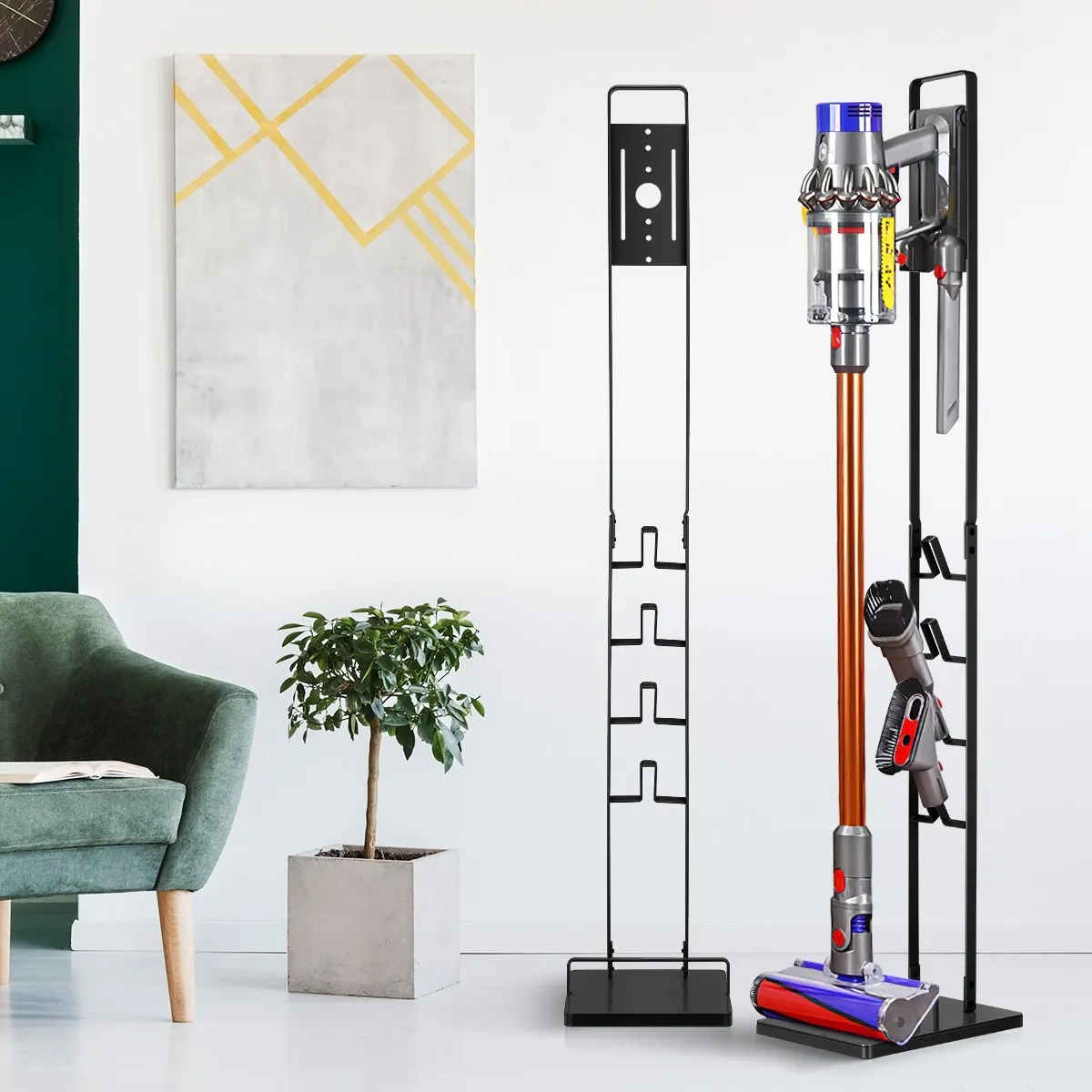 Was: $99.95
Easter Sale Price: $39.96
Specially designed for Dyson Handheld V6 / V7 / V8 / V10 / V11 / V12 / V15 / DC30 / DC31 / DC34 / DC35 / DC58 /DC59 /DC62 DC74, this freestanding cordless vacuum cleaner metal stand will organize all DYSON components in a breeze without taking up much space. There is no need to drill holes in your wall for installation, making it effortless to store and charge your appliance. Perfect for storing tools, this stand is made of durable and high-quality 100% metal. With tools and instructions included, this storage rack is easy to assemble. Besides, the thick base plate is space-saving and provides excellent stability.
Take the advantage of this Easter sale at Crazysales to make your home more sparkle by shopping the Maxkon LED Hollywood Style Makeup Mirror, Luxsuite Armchair, Modern Black Coffee Table, etc.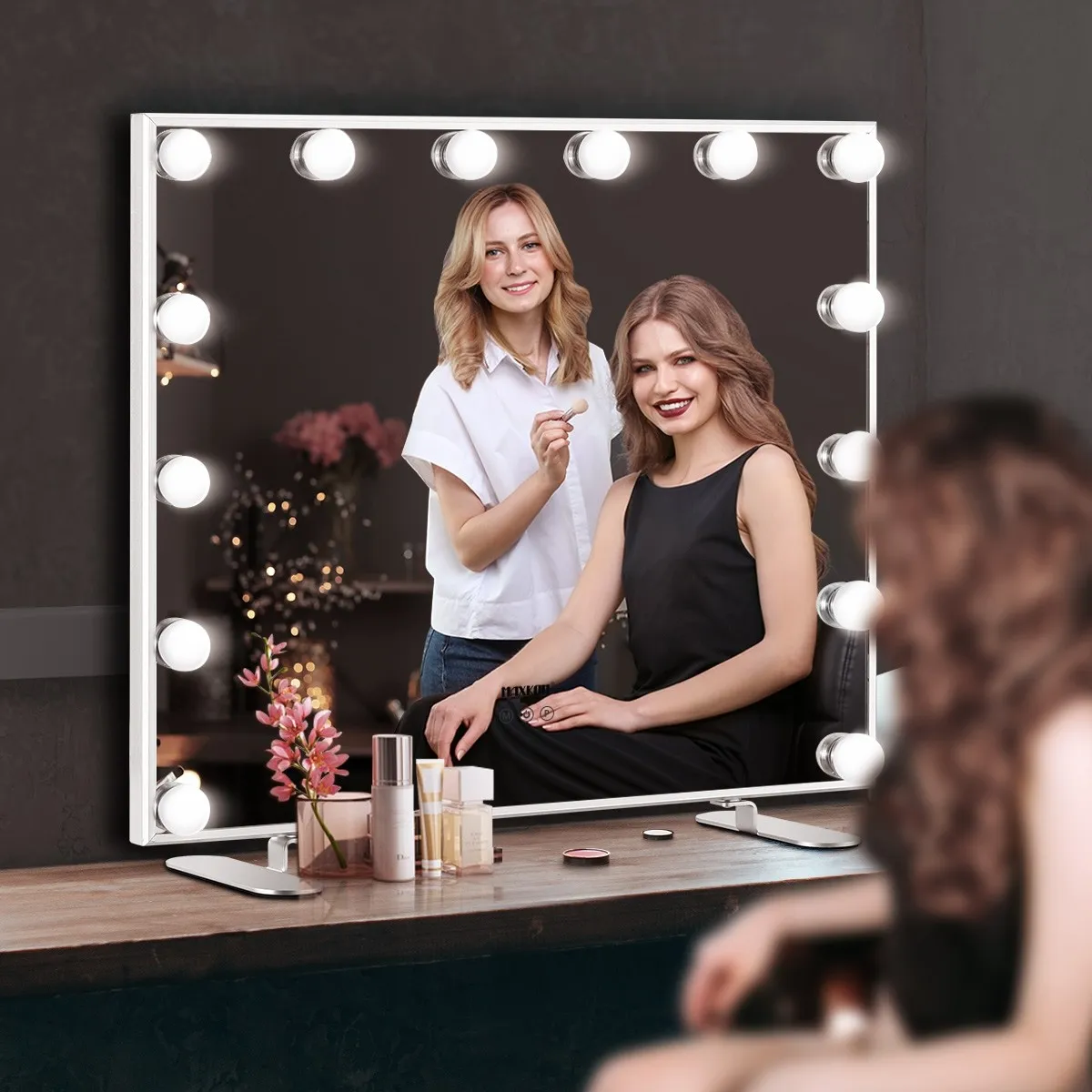 Was: $229.95
Easter Sale Price: $119.96
Regardless of your current lighting situation or location, you can apply your makeup without any hassles with this Maxkon Hollywood style makeup mirror. It comes with three lighting settings including warm yellow, natural daylight, and cool white, giving you more choice for a lighting effect. Surrounded by 14 LED bulbs with adjustable brightness and 50, 000 hours of life span, this makeup mirror provides a clean and bright reflection and allows you to get the most natural application of makeup, even at night. Featuring a sensor switch on the screen, it allows you to turn on/off the light and adjust the brightness effortlessly. With a solid aluminium frame, it is built to withstand heavy use on your desk. Measuring 60x50cm, it gives you a clear view of your entire face.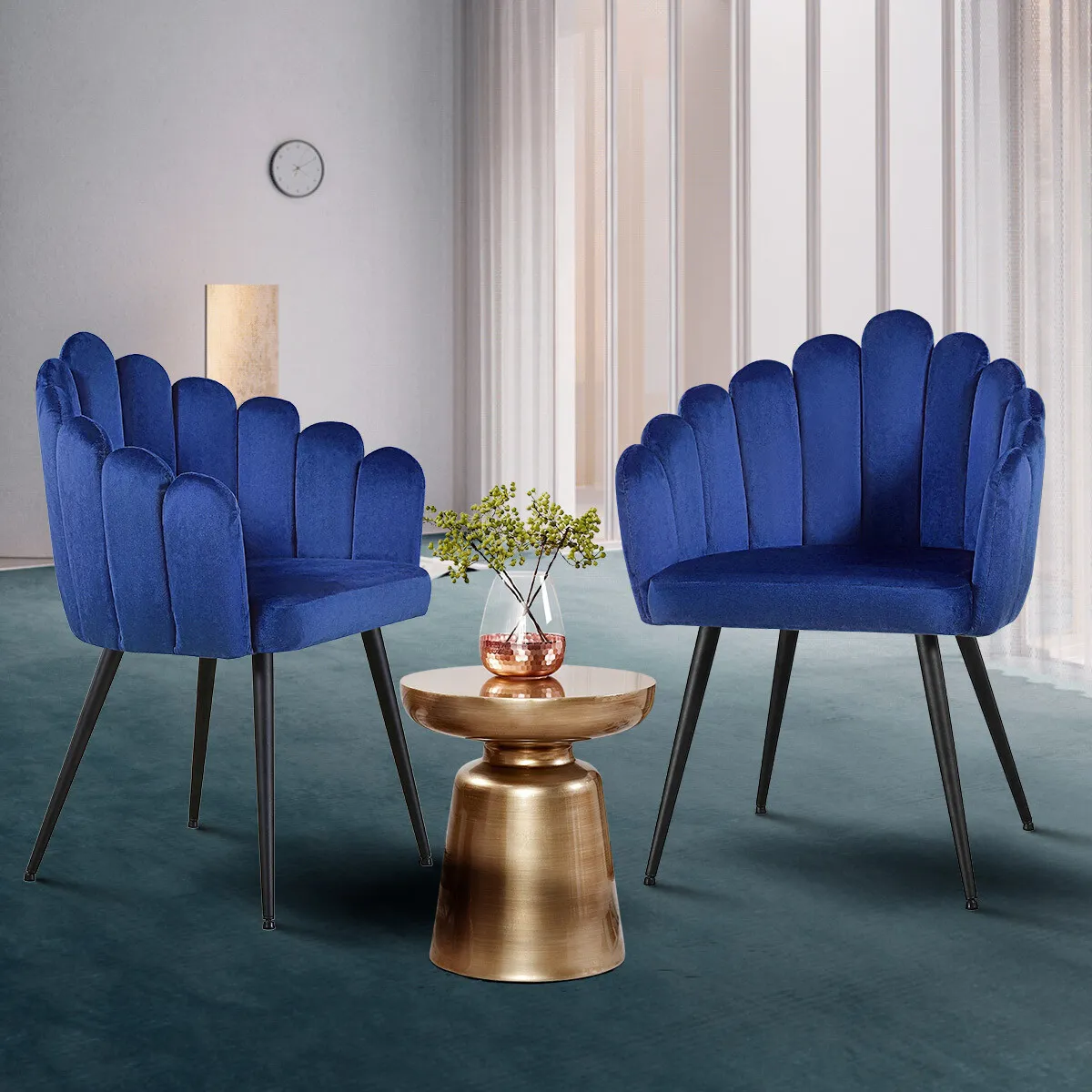 Was: $229.95
Easter Sale Price: $139.97
If you are looking for a well-made chair that is stylishly elegant, you will love this Luxsuite armchair with a wide seat and extra-thick padding. It comes with a unique petal back and graceful curves that complement comforts and look. With 100% cotton filling and extra-thick padding, this leisure armchair brings the ultimate sitting experience to you. Moreover, its sturdy metal and wood construction ensures continual use. Comfy and sturdy, this chair makes a great accent piece anywhere, from a living room to a dining room table.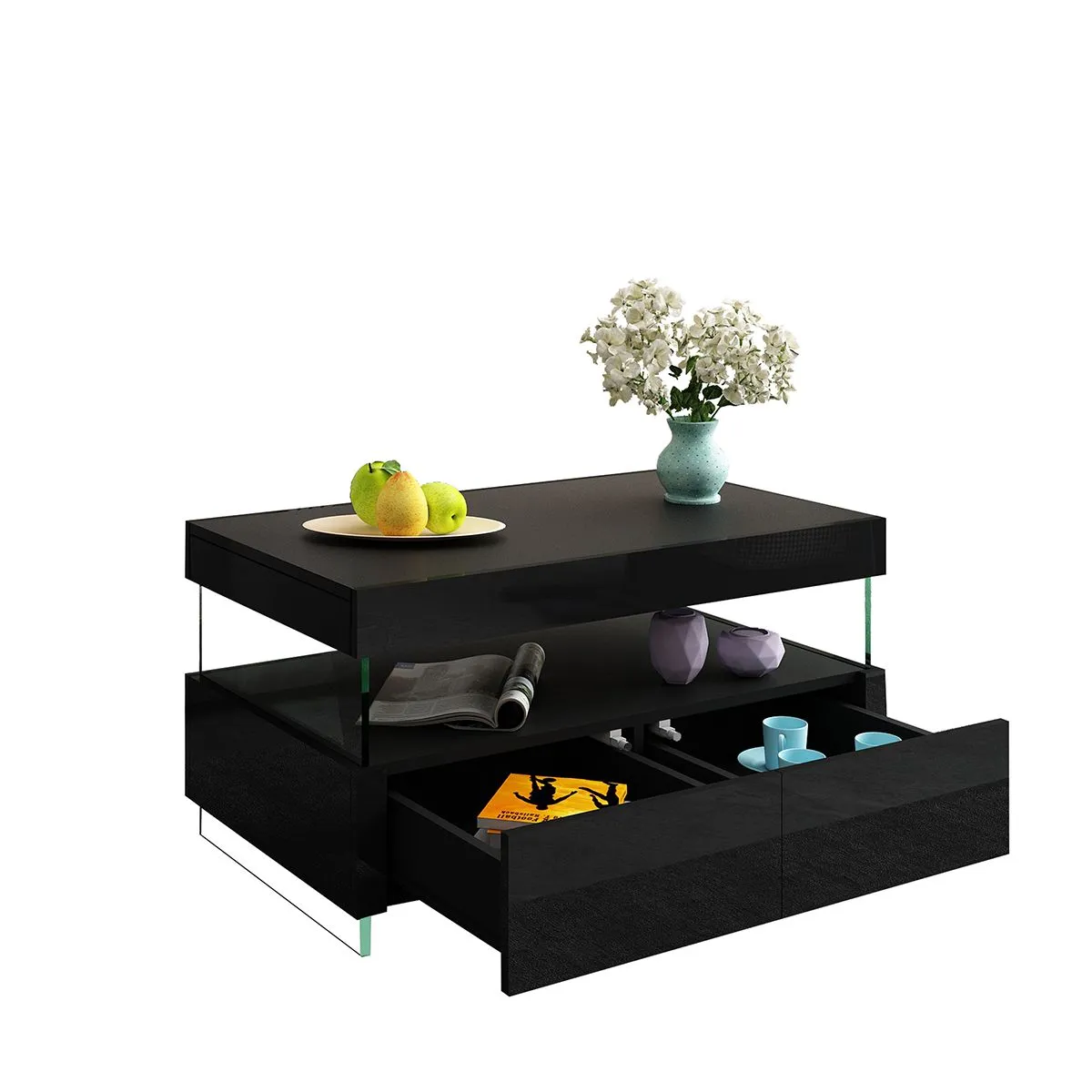 Was: $359.99
Easter Sale Price: $149.95
Add extra elegance and modern sense to your living room with this black coffee table. Designed with 16 different LED colours, this high gloss coffee table will provide a beautiful visual experience at night. It comes with two easy-to-open drawers, offering enough storage space to store daily stuff for easy access and keeping your living room well organized. And an open shelf provides an additional area for you to store magazines, books, snacks, etc. Made of high-quality particleboard with UV paint construction, this coffee table highlights your home decor. The glass legs complement the elegant look of this rectangle coffee table. Put some decorations like a vase on the top of this coffee table, and you will get a centrepiece for your living room.
Easter sale at Crazysales offers a wide range of pet supplies, including the Cat Scratching Board, Dog Car Seat Cover Booster, Dog Agility Tunnel, etc. Scoop these sweet sales before they hop away.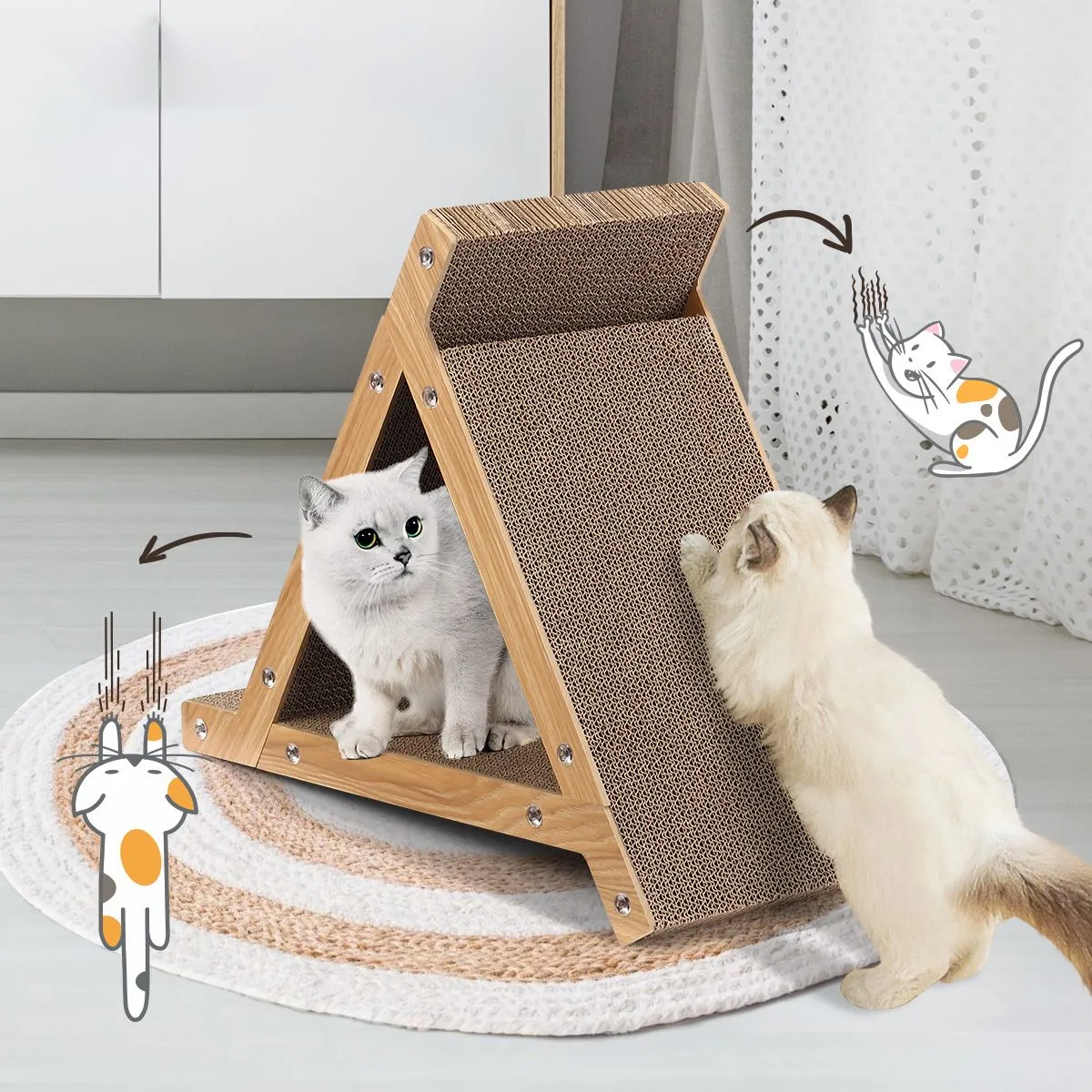 Was: $79.95
Easter Sale Price: $29.98
Keep your pet cats away from your beautiful new leather couch with this cat scratching board. The cat scratching board is made of 100% recyclable and high-quality cardboard with non-toxic glue and no harmful wooden materials, durable enough to withstand cat biting and scratching for a long time. With a corrugated surface in its unique structure, this cat scratching board is comfortable for your cat to scratch. Featuring a stable triangle design, it can be placed at any angle and stand stably for your cat to scratch. Attracting their attention and providing hours of fun and playtime for your cats, this stylish cat scratch board that fits all sizes of cats saves your furniture by teaching your cat to use it.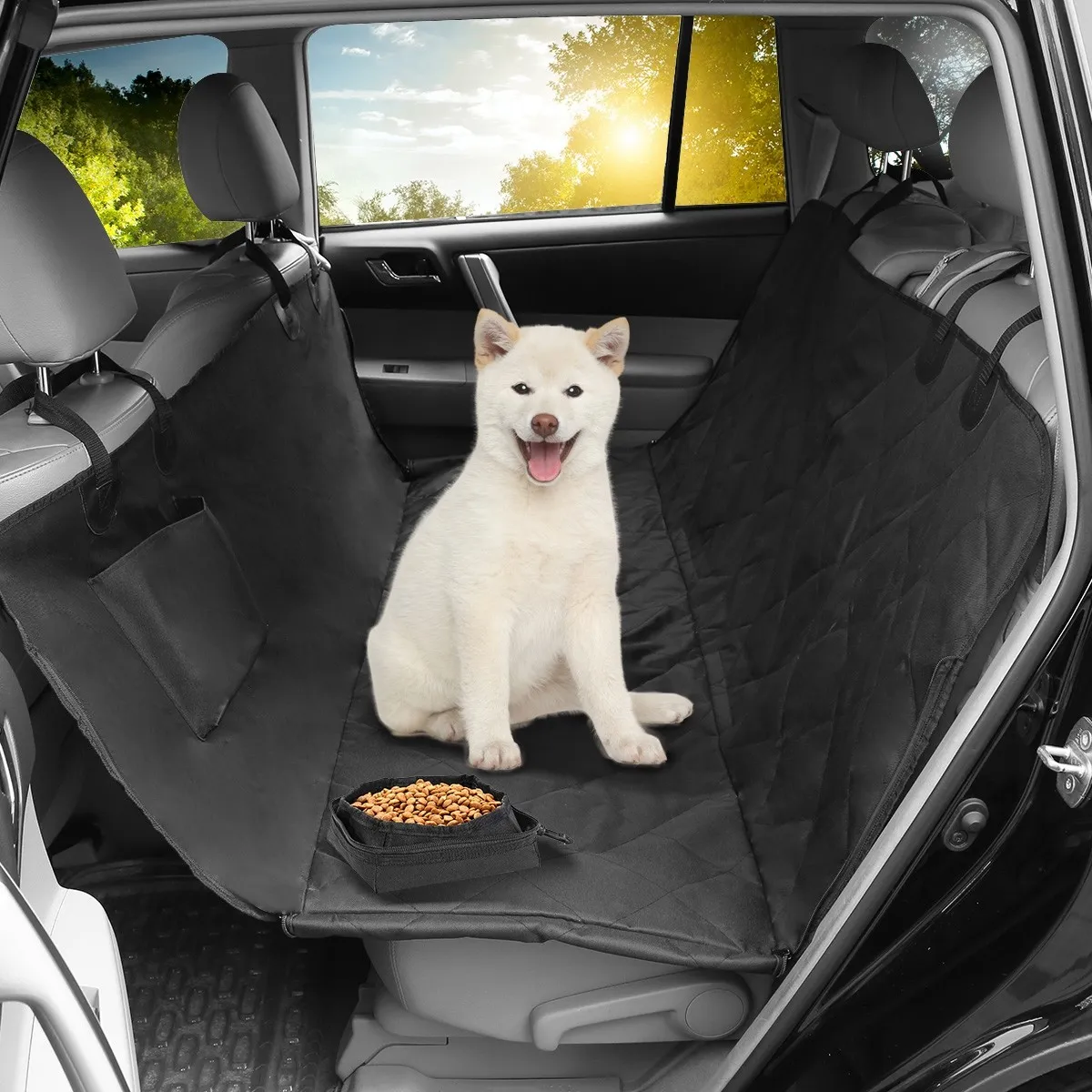 Was: $99.95
Easter Sale Price: $39.98
Want to take your dogs in the car but afraid of damaging your car seat? This dog car seat is for you. Strap this dog car seat into the seatbelt connection in the car, and your problem is solved. Measuring 44x 34x6cm approx., this pet car seat cover is suitable for SUVs and Van cars. The sidewalls gives your pets a sense of security and allow them to curl up in a ball and sleep. Spacious and comfortable, it covers the entire back seat and protects it from scratches, dog hairs, or muddy paws. Moreover, it has a collapsible food bowl to hold food for pets and an adjustable safety belt to fit pets. Made of 600D Oxford with PVC coating, it is waterproof, durable, and easy to clean.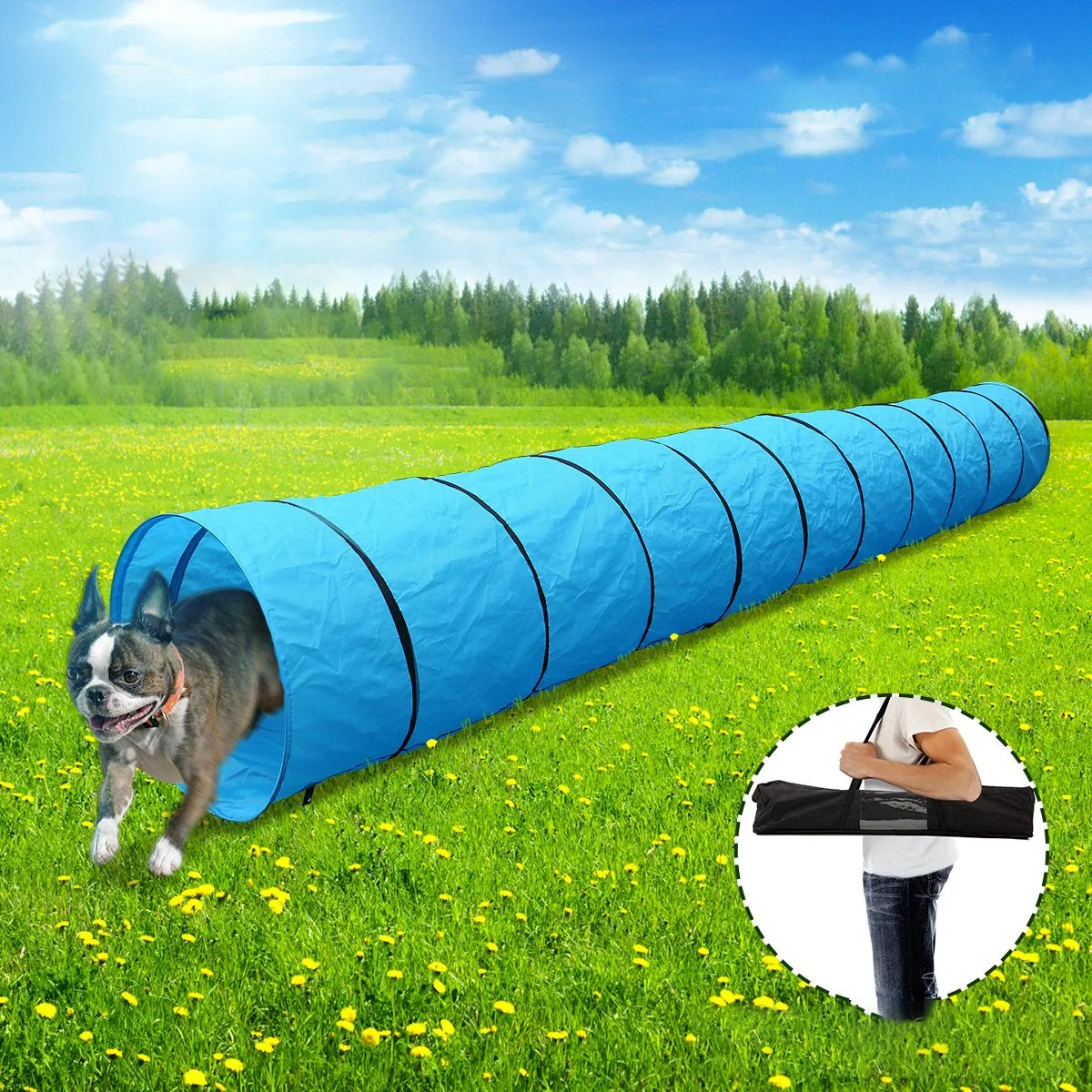 Was: $89.95
Easter Sale Price: $39.98
Sharpen the speed, obedience, and dexterity of your dog with this dog agility tunnel. Featuring a sufficient length of 5.5m, this puppy chute gives your pet a complete workout. The shape and length of the tunnel can be easily changed for a more fun play experience. With eight holes and ground stakes, this dog agility tunnel provides stability when pet training even in different shapes. Made of 21D waterproof fabric with steel construction, it is durable and reusable. Plus, it comes with a carry bag for easy transport. Suitable for small, medium, and large dogs, this doggy training cave is easy to clean. Simply use a damp cloth to wipe clean and dry it.
Conclusion
Easter holiday for 2022 is just around the corner. This means not only egg-hunting and good food but also big sales will be with you! If you are looking for great deals for the Easter sale, you have come to the right place. Home appliances, bedding and bath products, furniture, and pet supplies , no matter what you are interested in, you can find the best deals here. And if the above-listed items are not what you want, check out our Easter Sale page at Crazysales for more information.