Everyone has their needs even dogs. Cater to your dogs needs and make their lives happier. A happy pet begets a happy owner. So I will be compiling a list of things that will make your dogs happier.
Let's begin with my top 10 lists of doggie essentials:
Pet Dog Raincoat Colorful Waterproof Clothes For Dogs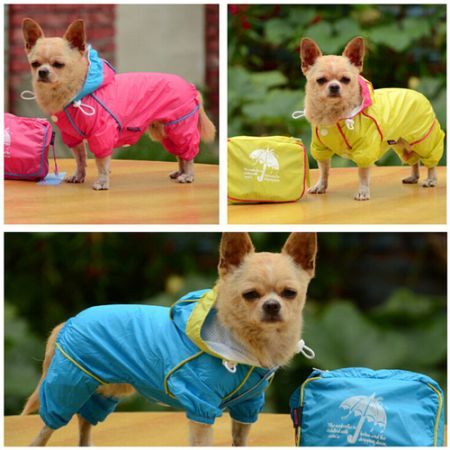 Are you worried that the weather will make your dogs sick? Keep your dog weather proof with the Dog Rain Coat. Waterproof in its design it will keep your pet dry, avoiding sickness. This particular item comes in multiple colours and sizes fit for any dog. The coat can also be used to keep your pet clean as they play outside. Made from high quality materials this product won't let you down.
Pet Dog Waste Pooper Scooper 70cm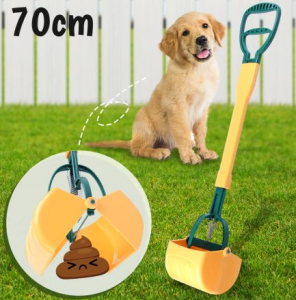 Get rid of doggie doodie without getting up close and personal. The Pet Waste Scooper will enable you to grab it from a distance. 70cm in length it will allow you to dispose of animal waste without bending over and getting close. I don't know about you but I 'd rather stay away from poop.
Pet Dog House – Plastic Dog Kennel for Indoor or Outdoor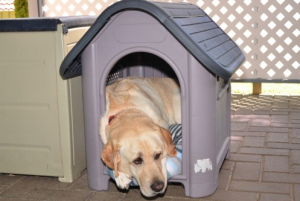 Image taken from Buzzle.com
Are you tired of having your dogs wonder around the house? Give your Dog a house of their own with the Plastic Dog Kennel. Made from durable plastic making it easy to clean and assemble, and designed with carefully positioned air vents for circulation. Your dogs will be safe and sound within their new home.
4m x 4m Pet Dog Kennel Run/Pet Enclosure Playpen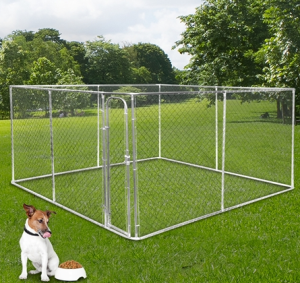 Keep your pets safe and out of the way with this playpen. We all love our pets but there are times when we need to keep them away. Like birthday parties can't have them eating all the cake, or a party can't have them bothering the guests. Keeping them in cages isn't bad per say especially when it has a lot of room to play in. This playpen has a lot of room for them to play in, set them up with toys and they will be able to entertain themselves for a long time.
Dog Steps Deluxe with Washable Cover 3 Steps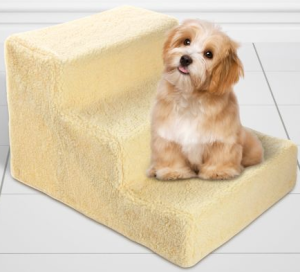 Does your dog have trouble climbing into heir favorite spot? The Dog Steps will give them the boost they need. It's just the right height to help smaller and older dogs step up to where they want to go. It's lightweight and portable so it can go anywhere. These dog steps are essential for pets with hip dysplasia, arthritis or simply old age. It gives your pet freedom from the floor – and more companionship than ever before!
Dog Backpacks for Hiking or Camping Red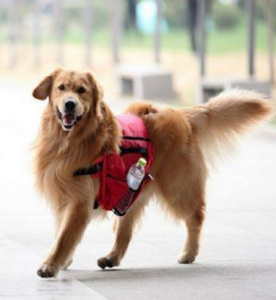 Ease the burden on yourself and have your canine friend pull their own weight. It is hard to travel sometimes carrying heavy bags and all. This Dog Backpack can store up some of your necessities while your dog carries them. You can have them carry their own food and water as well as emergency supplies. The bag is adjustable making it easy to set and remove to let the dog rest. Have your dog ease your burdens or just use it for exercise either way its useful.
LED Dog Pet Flashing Light Up Safety Collar Blue
Are you afraid your dog might get run over at night? Protect your dog from darkness with the LED flashlight Collar. This wonderful collar shines at night to prevent your dog from getting run over or stepped on. It's visible from a 360 degree angle and can be seen from up to 200 meters away, making them easy to spot. Made from durable and adjustable nylon making it usable to dogs of all sizes. Turning it on is as easy as pushing a button.
Large Portable Soft Pet Dog Crate Cage Kennel – Grey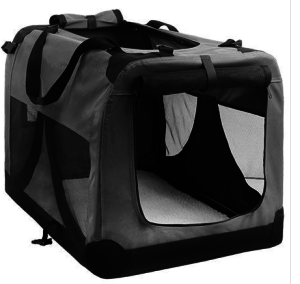 The Dog Crate is a must have for travelers with pets. This item was made to keep them safe while travelling and making them easier to carry. The bag has carry straps and an extra shoulder strap to make it easy to handle. Mesh windows are installed in every panel for better ventilation. The best part is that it is collapsible and lightweight like paper, making it as easy to carry as dogs.
Snooza Pet Futon Dog Bed – Mighty / Blue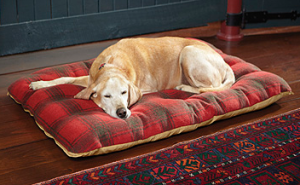 Image taken from www.orvis.com
Give your dog a simple yet comfortable place to sleep with a Snooza Pet Futon. This product offers the highest degree of versatility, warm in the winter and cool in the summer. Inside a calico cover there is Australian wool blended with polyester to ensure it's a breeze to keep clean (it's machine washable & dry cleanable!) It adjusts to your dogs needs and is easy to clean now that's a winner!
10L Dog Pet Auto Feeder Food Dispenser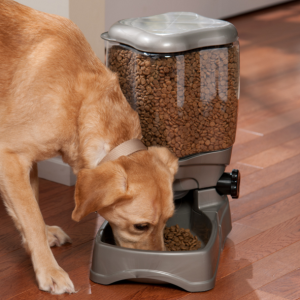 Image taken from www.drsfostersmith.com
Are you a busy person? We all love our pets but sometimes we might not be able to care for them as we like. We all have jobs or appointments to meet and etc. Like us pets need food too, so what do we do? Find another way to care for them of course! The Automatic Digital Pet Feeder was made for this. The feeder is designed for all sizes of pets and because of the large 10L capacity (45 cups), it can feed your pets many times and the battery can last up to 3 months! It can be programmed to dispense food 4 times a day so it is possible to balanced quantity of food which is vital for their wellbeing. The digital timer is easy to set and you can choose the time format to be either 12-hour or 24-hour display. Another great feature is that it has a microphone so you can record your voice and leave a sweet message to your loved pet when you are absent so it will not feel lonely too much. The quality of this feeder will also impress you.
All of that will make your dogs lives easier. So what are you waiting for check out our doggie essentials and get some now!