While we have a lot of fun to find out the show-stopping gowns stars pick for the red carpet, we also love analysing some casual but chic outfits for ourselves. Let's look at cardigans first. Not quite the sweater, and not quite the vest. Cardigan is always comfy, cozy and statement-making. You can throw them on over everything from a tank to a simple blouse, and then fit them in easily under a blazer or coat when the weather is chilly.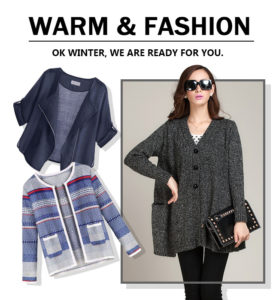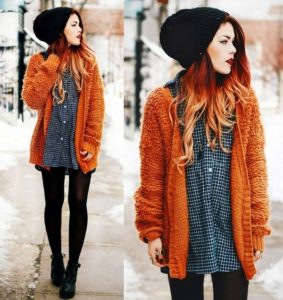 For winter season the thick oversized cardigans in colors such as dark orange and red are great to spice up your everyday outfit – find them in knitted versions, wool and merino wool. For warmer season, spring or summer, there are sleeveless, light and oversized cardigans – find them in a cotton material which will be great at keeping you in style, but not at all hot.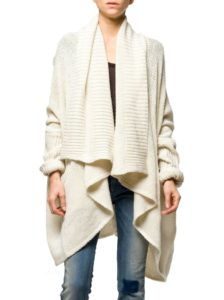 Style Tips for Cardigan: You can wear any sort of bottoms with oversized cardigans. Skinny jeans, straight leg jeans and leggings are the best. If your bottoms are bright, combine it with a dark cardigan. If they are a dark color, combine it with a bright oversized cardigan to ensure that you inject color into your outfit.
---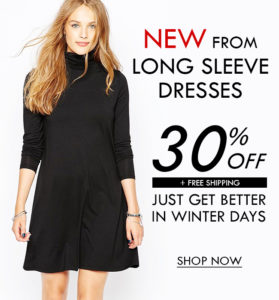 At the same time, a stunning long – sleeve dress is a versatile addition to any woman's wardrobe. If you want to stand out from the crowd, an elegant long-sleeve dress should be your right choice. It can be stylized for the office, or accessorized for an evening out on the town. For the most classic look, a long-sleeve dress with minimal detail will serve a woman well without making her look outdated or frumpy.
Style Tips for Long-Sleeve Dresses:
1. Wear Sheer Sleeves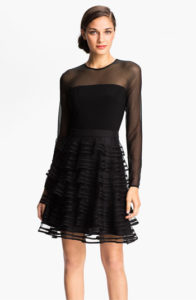 Women seeking a more youthful and sexy look should look for a dress with sheer sleeves. Sheer sleeves set the dress apart and give it a more modern and updated style.
2. Choose the Right Color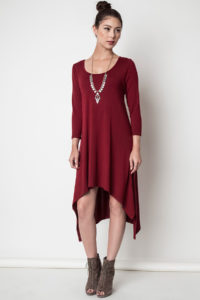 To avoid a sterile appearance of the stark coloring, pair the dress with bold colored accessories. Wearing black or royal blue heels is a good pairing, or perhaps a bolder lipstick or red thin belt with a matching pair of stiletto sandals.
---
There's nothing better than an outfit that's comfortable and actually stylish, right? To get the best of both worlds, casual dresses are what you should choose this season. Scroll though for awesome style inspiration!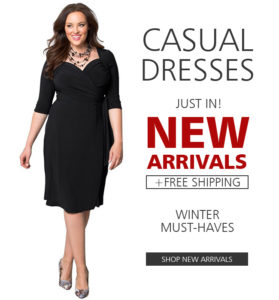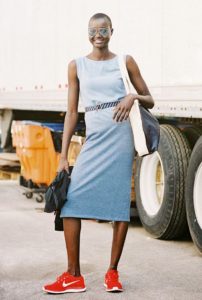 Cotton Dress + Bright Sneakers
Loose Dress + Sneakers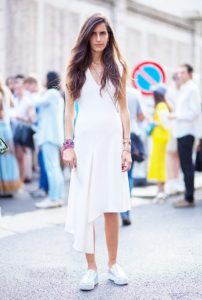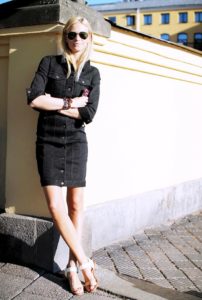 Denim Dress + Nude Sandals
---
After browsing such brilliant as well as practical fashion ideas, find yourself a best outfit at CrazySales Clothing now!