Between trips to the beach, hikes, and enjoying picturesque picnics, there's no shortage of summer activities you can enjoy with your furry friend in tow. However, with all that swimming, snacking, and playing in the sand lined up, you're not the only one who could use a break from the heat throughout the day—it's essential you make sure your pets aren't overheating, too. After all, your favorite furball can't just reach for a water bottle or take off a layer of clothing when they start feeling uncomfortably warm. The good news? We've rounded up the best of the best summer accessories to help your furry pal stay cool and hydrated, no matter how hot it gets outside.
Starts at $29.99; buy now at CrazySales
With no windows and just a single opening to enter and exit through, your dog's kennel has a tendency to get pretty steamy in the summer—but not with this solar-powered fan from ASL Solutions. It's designed to sit atop dog houses and kennels, ensuring that your dog's miniature house maintains a comfortable temperature.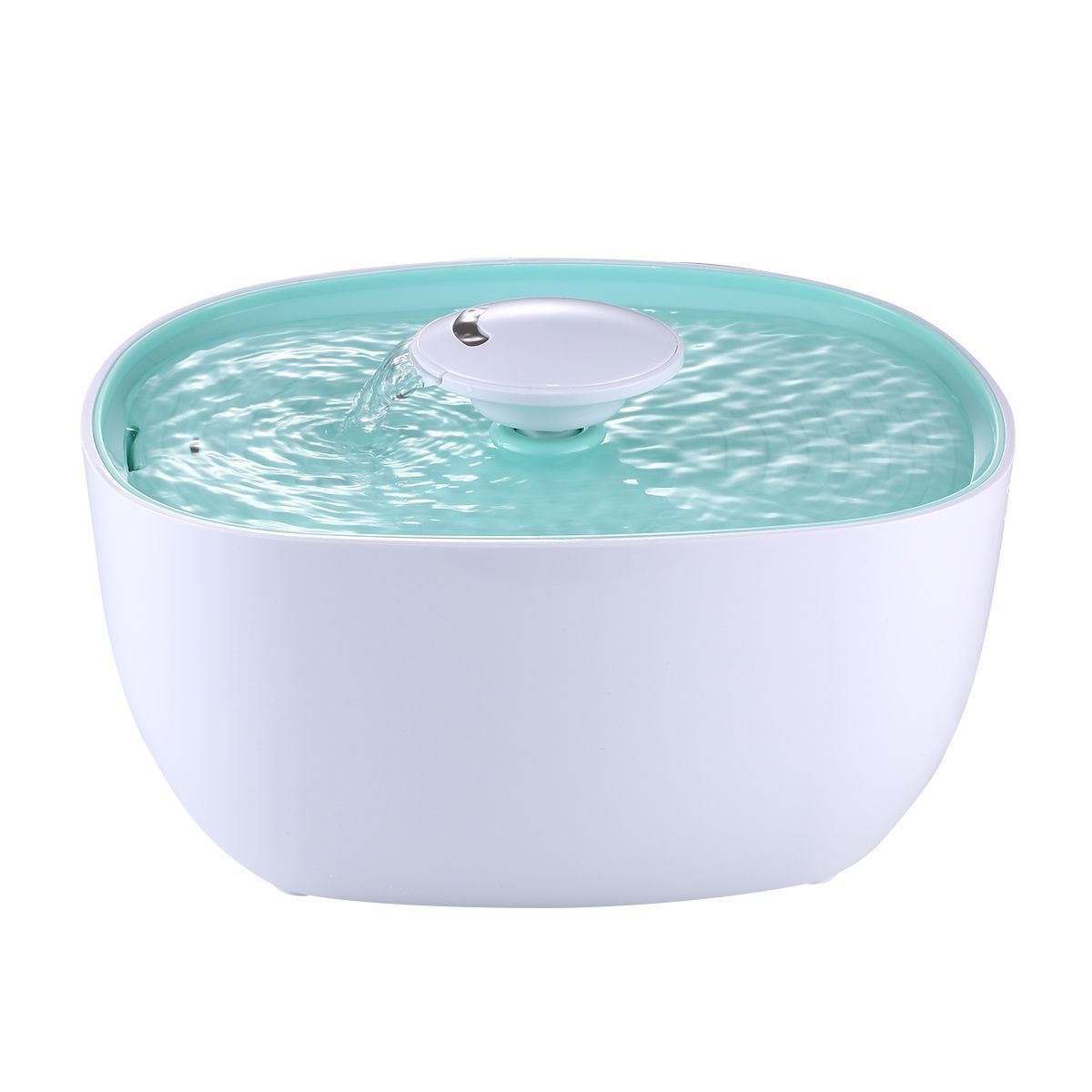 $50; buy now at CrazySales
You won't ever again have to worry about your dog running out of water with this water fountain. Both a refreshing drink station and a fun summer activity for your furry friend, it's an affordable investment that goes a long way.
Starts at $30; buy now at CrazySales
Simply throw some water on this aqua vest and watch as it slowly evaporates and keeps your dog cool throughout the day. And don't worry about the material of the vest causing your dog to overheat: It's specifically designed with mesh layers to allow for uninterrupted air circulation.
Starts at $30; buy now at CrazySales
Give your pet a cool spot to lounge on the carpet with this gel mat from CrazySales. The best part is that it doesn't even need to be frozen or refrigerated: As soon as your dog or cat sits down, the cooling properties of the gel will immediately activate!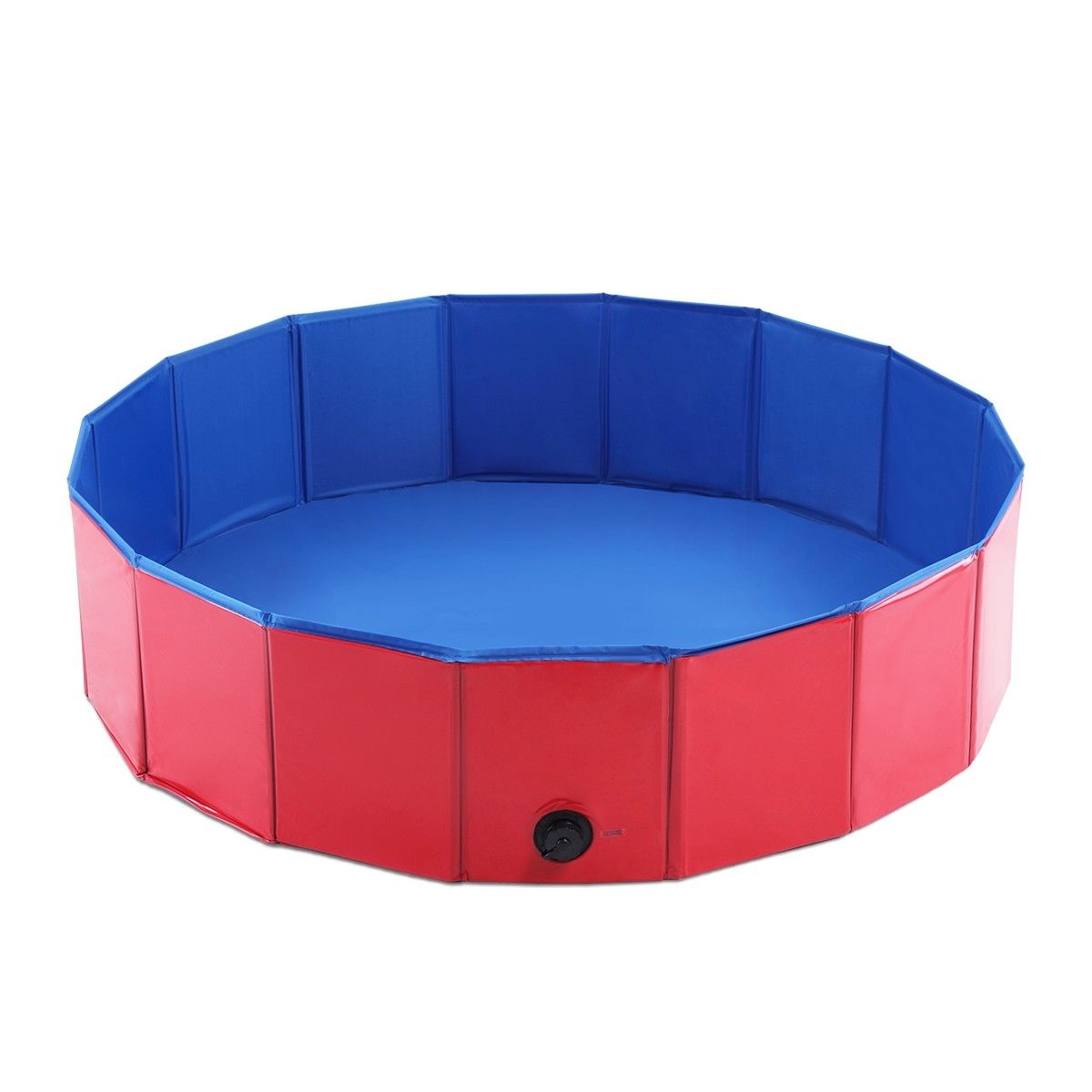 $60; buy now at CrazySales
Kiddie pools might be the right size for your pet, but the plastic material they're made out of is all too easy for your dog or cat to rip with their claws. That's why, instead of investing in a tiny pool made for human children, you should buy this one built specifically for pets. Made out of PVC material, this pet pool is both sturdy and safe—and since it's foldable, it's easy to store in a small space during the colder months of the year.
$20; buy now at CrazySales
If you plan on adopting a teething puppy this summer, then you'll want—nay, need—to buy at least one of these freezable bone-shaped chew toys. They're durable, they're great for your dog's teeth, and best of all, they're an easy way to keep your canine cool during the dog days of summer.
$40; buy now at CrazySales
Why should humans be the only ones who get to lounge comfortably on pool floats this summer? With this puffy pool accessory from CrazySales, your pooch can join you in the water and float the day away without ever having to go full doggy paddle. It's the best way to cool down and sunbathe simultaneously!
$110; buy now at CrazySales
This cleverly designed pet bed keeps your furry friend off the hard ground avoiding uncomfortable surfaces that may be too hot, cold or wet. The breathable fabric combined with the 18cm height ensures your dog remains cool as he or she enjoys the outdoors in this hammock style dog bed. The fade resistant UV-treated fabric is also resistant to mould and mildew. The light weight of this pet cot allows for easy portability while the folding legs make for easy storage. Easy set to up and clean; the dog days of summer are heaps cooler with this elevated pet bed!