Some families are having trouble finding ways to spend quality time together these days. With our lives getting busier and faster with so much advanced technology, we forget about the classic sources of entertainment we use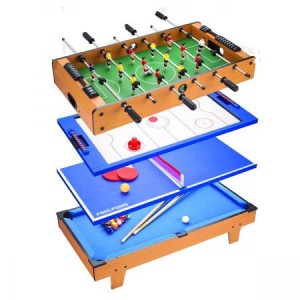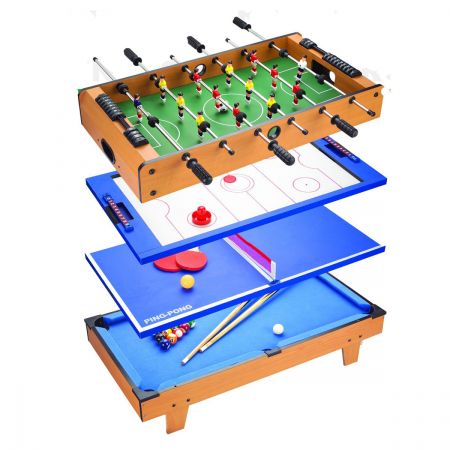 to love so much. Well never fear, Crazy Sales is here! We have unearthed something that will rock your world, a 4-in-1 Table Tennis / Air Hockey / Pool / Foosball Games Table! If you haven't already started drooling at the idea, think about this: instant family fun on the air hockey table, Foosball competitions with your mates when it's raining outside, endless table tennis fun for the kids, an exciting alternative to surfing the web or watching a DVD. All in all, the perfect addition to any social gathering, big or small.
The main table unit houses each game easily and it comes complete with all the accessories you need for each game. Conveniently combining four of your favourite games, this 4-in-1 won't clutter up your home and saves you on storage space. Simply stack away the individual game boards and accessories on top of each other – no mess at all!
While you hone your motor skills and partake in some friendly competition between your siblings, relatives and friends, you will be making unforgettable memories with those closest to you. Go on, enjoy some old fashioned fun!