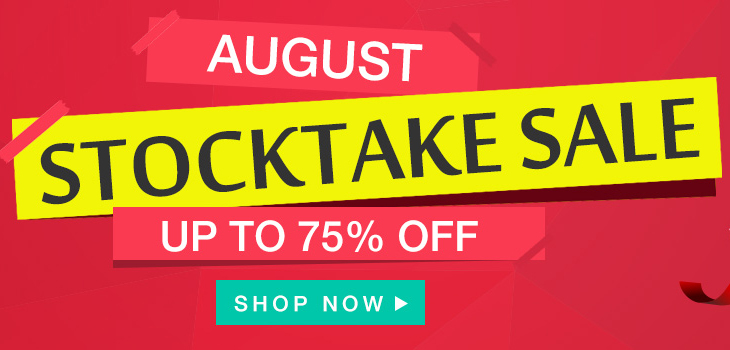 August stocktake sale is here and Crazysales.com.au has some Crazy Discounts for you to check out. Up to 75% off! Here's a list of some of the most popular items on sale now!
---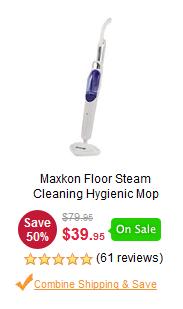 Ideal for getting rid of dirt and grime, this steam mop is perfect for cleaning many different floor surfaces such as tile, linoleum, ceramic, hardwood and even stone floors. In addition, the steam mop will steam clean carpets minimizing the harmful effects of unwanted germs and bacteria. With 1500 Watts of power on hand, the extra large water tank can provide a steam time of up to 30 minutes per refill! There is no need to wait for the device to warm up, instant steam on demand.
The steam mop's special triangle steamer is designed so that it can reach any corners and it's 180deg swivel head ensures you can get into tight spaces and under furniture. The ergonomic handle reduces hand and wrist stress and a quick release cord wrap provides user convenience.
---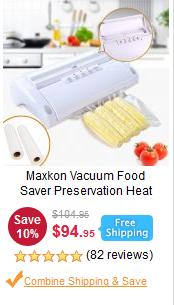 Never let your food go bad again! Not only this vacuum food saver can preserve your leftover food, it allows you to buy in bulk and save! Vacuum packaging keeps food fresh up to three times longer than other traditional food storage methods. It prevents problems such as oxidation, dehydration, mould formation, bacteria growth and freezer burn. For the busy family, you can prepare make-ahead meals over the weekend, store them in the freezer, then simply reheat them for weeknight!
This vacuum sealer is also ideal for protecting valuable items such as photos, documents, stamps collection, gold and silver from tarnishing and oxidation.
Comes with two 3m bag rolls: small (width: 22 cm) and large (width: 28 cm), it also has a vacuum port for vacuuming canister(not included).
---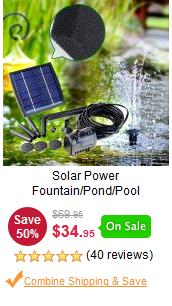 Create your own water display with this pump. This Solar Pump is designed for indoor or outdoor fountain use. Powered by a solar panel, this high quality solar pump will give you reliable operation, saving you time and money spent replacing and maintaining underground wires. Operation is simple! Just place the solar panel in the sun before putting the pump in your fountain and enjoy the soothing sound of water.
The kit includes 3 fountain heads for three different spray types. Tubing can be attached to the pump to raise the water above the surface of your container for something such as a waterfall. Designed for smaller landscape ponds and fountains of 10-150 gallons.
*Note : Water feature is not included.
---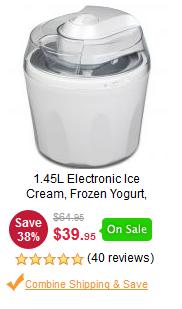 Everyone, kids and grown-ups alike, loves ice cream and can't resist a drop of it. Are you going to hit up your favorite ice cream joints? There will be more fun if you make your own creative ice recipes at home with this wonderful ice cream maker.
With this 1.45L ice cream maker, you can have perfect ice cream in around half an hour. Whether you want to use it to make ice cream as a treat for yourself on a hot day or keep the kids happy during the summer holidays, an ice cream maker is a wise purchase for every family. This unbelievable ice cream maker can also be used to make frozen yogurt, gelatos and sorbets. The finished ice cream will be creamy, smooth and ready to serve. You may also add in nuts, lollies, chocolates, honeycombs or fruit pieces to make colorful and professional ice cream cups. Your little heads will be surprised by this wonderful dish and proud to show it to neighbors and friends.
---