Many Australians celebrate Halloween, which occurs annually on October 31. It is also known as All Hallows' Eve and is the day before All Saints' Day. Costume parties are held and many children go trick-or-treating around this time of the year. Are you sick of spending way too much time googling Halloween ideas? Well, you're in luck. We spent hours scrolling through every corner of the Internet to dig up the most amazing and creative ideas so you don't have to. Keep reading for top Halloween ideas — they range from food, parties, costumes to decorations and games!
Halloween food:
Have some fun on the spookiest day of the year with these Halloween recipes!
Dead Man's Finger Food Sandwiches
·Thin sliced white bread, crusts removed
·Soft margarine
·Cream cheese or peanut butter
·Almonds
·Strawberry Jam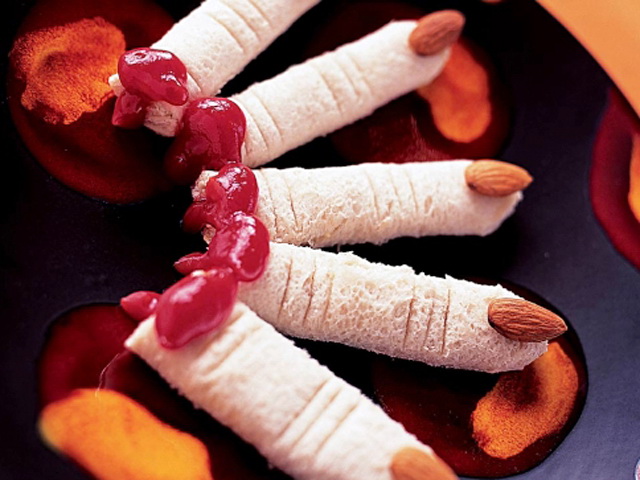 1. Gently flatten the slices of bread with a rolling pin to make them more pliable.
2. Spread with a little margarine and some cream cheese or peanut butter.
3. Roll up the sandwiches and make three indentations with a blunt knife to form the finger joints.
4. Trim the ends of the fingers into a 'V' shape and stick an almond on to each tip with a little cream cheese to form the nails.
5. Now for the gruesome bit—add a dollop of strawberry jam over the end of the finger for the blood!
Easy, Spooky Ghost Cakes
A popover mold is ideal for baking these spooky little cakes but you could use cut up pound cake instead under the white icing.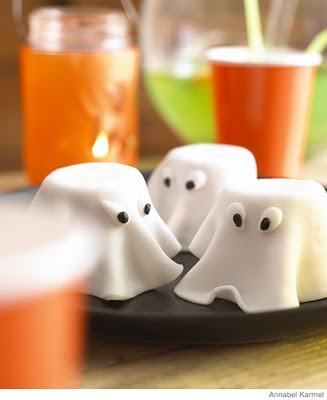 You will need:
·1 stick unsalted butter plus extra for greasing
·Half cup plus 1 tablespoon sugar
·1 tsp vanilla essence
·2 large eggs
·1 cup self-rising flour
·Cornstarch for dusting
·Non stick baking spray
·1 x 24 oz box white rolled fondant icing
·1 tube of black writing icing
Makes 6 Ghoulish Ghost Cakes
1. Beat together the butter, sugar and vanilla essence until light and fluffy. Add one egg at a time adding a tablespoon of flour with each egg. Beat well and fold in the remaining flour.
2. Preheat the oven to 350F. Spoon the batter into a popover pan that has been sprayed with non stick baking spray and fill each molds till just over half full. Place on a baking tray and bake for 20 minutes. Remove from the oven and leave to cool. Allow to cool, cut off the top of the cakes to form a flat surface then turn out onto a board or plate. Allow to cool completely.
3. Dust your work surface with cornstarch and roll out the icing . Cut out circles to drape over the cakes. You can use a saucer as a guide. Drape these over the sponge cakes to form ghosts.
4. From the trimmings either use a mini cutter to cut out some tiny white oval shapes or roll out some tiny balls of white icing into oval shapes . Dampen them with a little water and stick them onto the front of the ghost. Use a blob of black Writing Icing for the pupils of the eyes.
Halloween party:
An outdoor Halloween party can be even more exciting than an indoor one. Why is that? Because nature around, trees, bushes, ponds and earth become a part of your décor and you can play very well with it.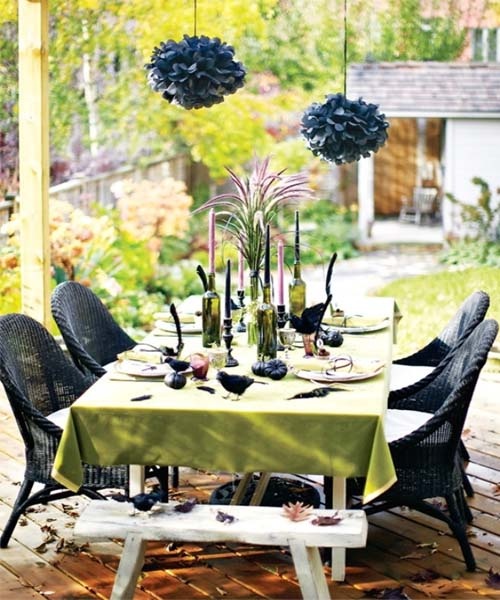 Patio is a great place to organize an outdoor Halloween party. There is usually a roof protecting as from sun as from rain. Besides you can easily hang some decorations to it.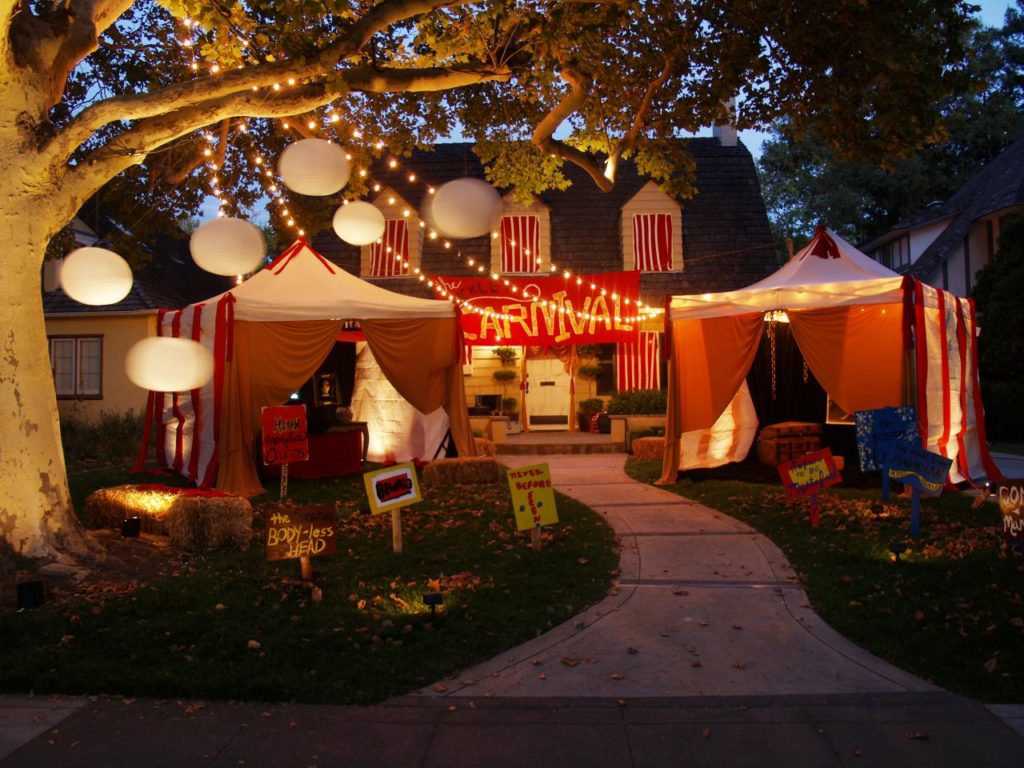 Designer Michelle Buckley shares her ideas for creating an unusual experience for Halloween: Turn your front yard into a creepy sideshow spectacle using pop-up tents to mimic the feel of a travelling carnival.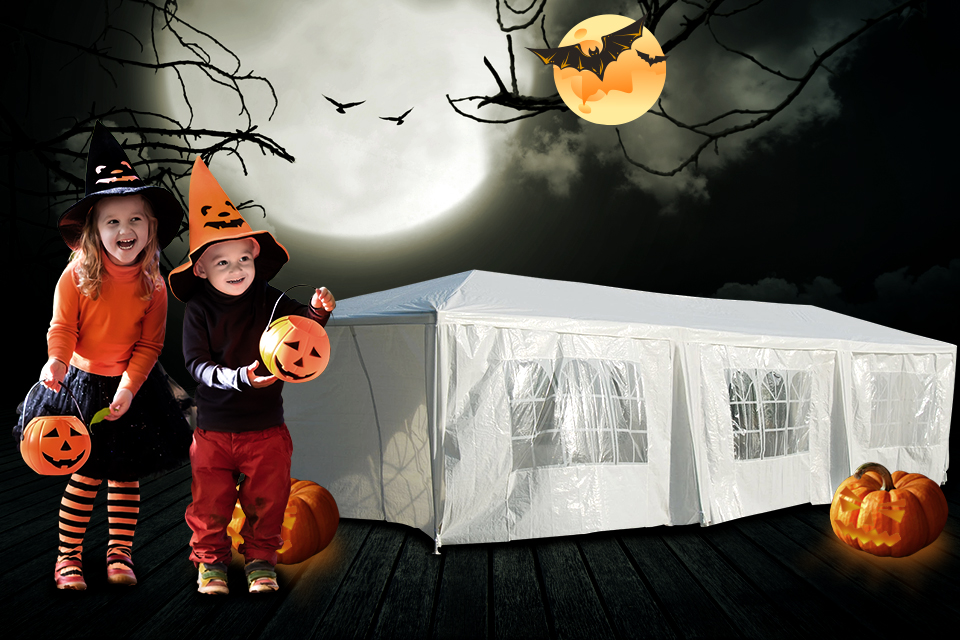 Or simply use a luxurious marquee to hold a party!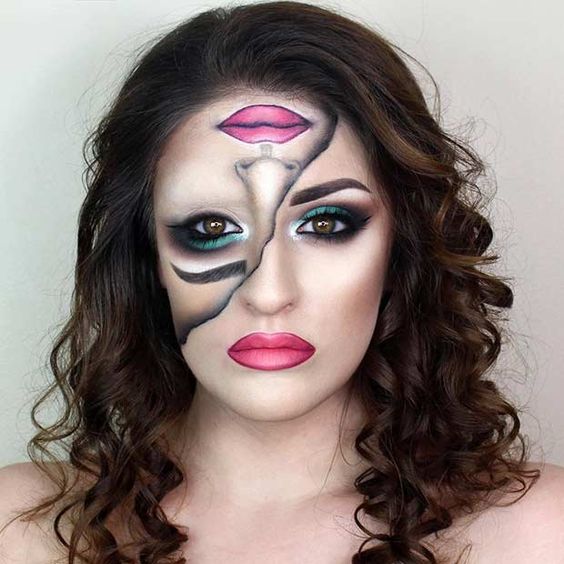 First, start with mind-blowing makeup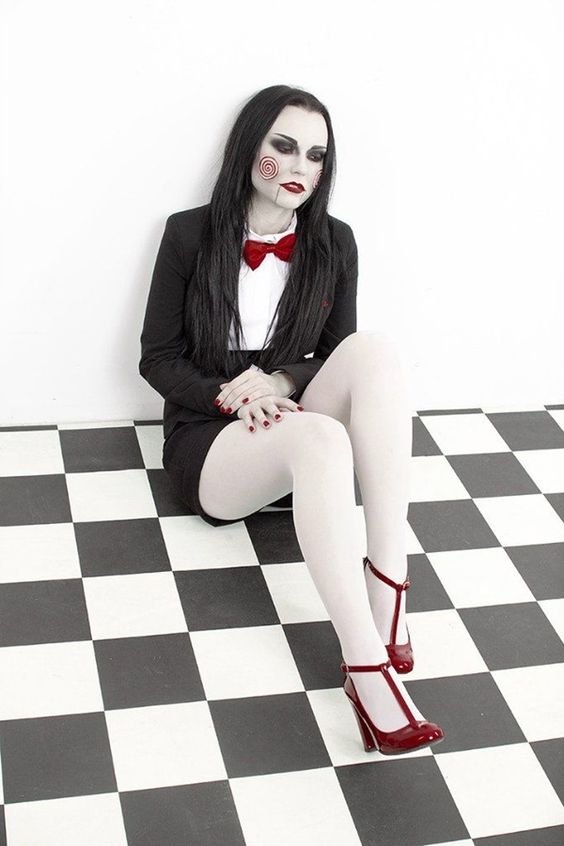 One sexy Halloween costume to look unique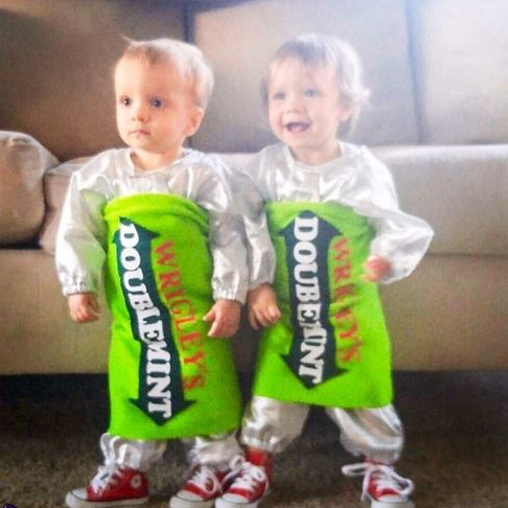 Kids look good on anything as they're so little and cute.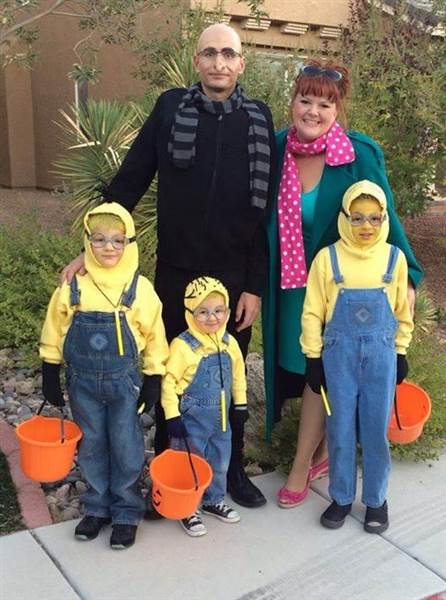 The more minions, the better.
Pumpkin Punch Bowl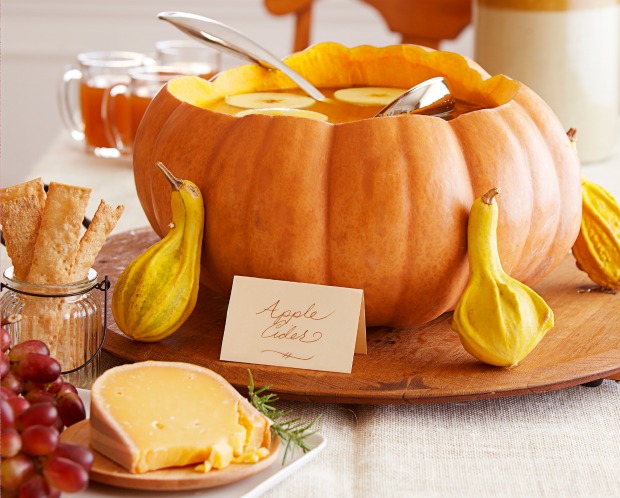 Transform a hollowed-out peach pumpkin into an organic punch bowl for your fall bash. Four water-jug gourds act as "feet."
Spider's Lair



Create this beautiful, dramatic spider webs out of black garbage bags. You'll need a black pen, a pair of scissors, some tape, and the simple instruction below.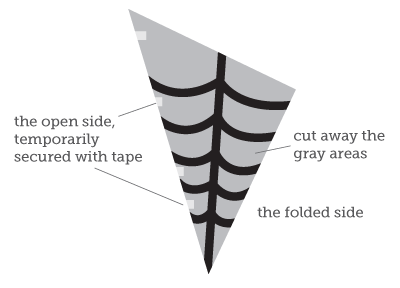 Halloween games:
These simple Halloween games will help you host the best Halloween party ever!
Bobbing for Apples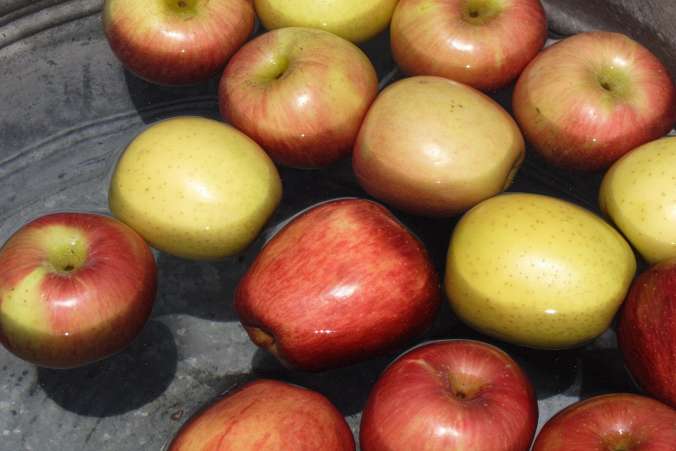 No Halloween party is complete without this classic game. Fill a round, shallow bucket with water, add some apples, and let the fun begin. And remember — no hands allowed!
Candy Corn Bingo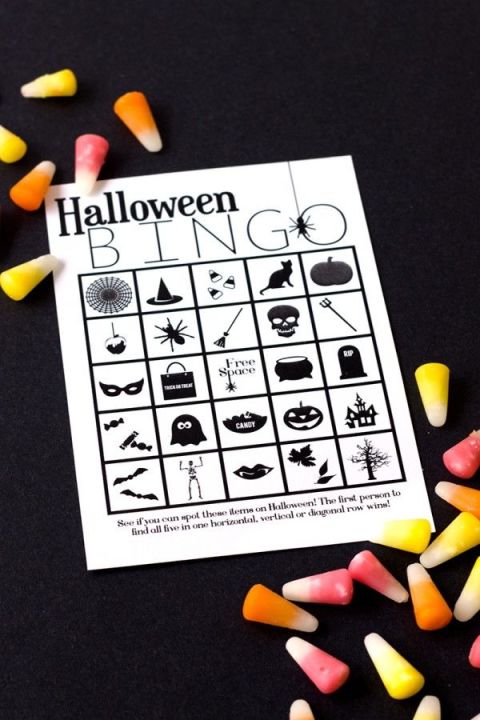 This Halloween board swaps out snoozy numerals (boring!) for witch hats, ghosts, and black cats. Purchase a bag of colorful candy corn to use as markers.
Blind Items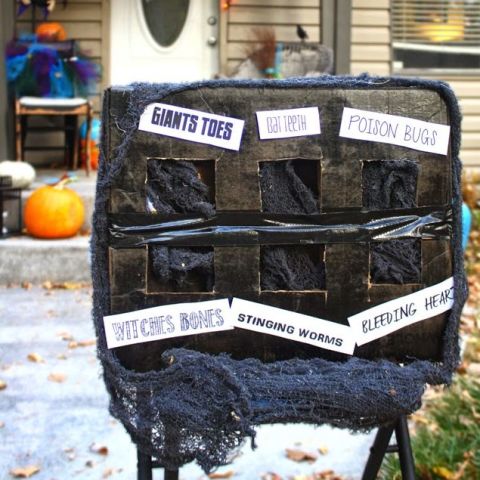 Raid your fridge for slimy, squishy, or crunchy foods and hide them inside DIY cubbies. Label the spaces with the foods' eerie doppelgängers and watch kids gleefully giggle in disgust. Worms (err, we mean spaghetti), anyone?
After seeing all these amazing ideas to celebrate Halloween, which one is your favourite? Write your opinions under this blog's comment area and win a luxurious marquee for your outdoor parties!