Meowy Christmas to You and Your Little Ones! Thank your furry friends for being such cuddly companions with chic, beautiful, functional and comfortable cat trees, cat scratching posts, cat towers, cat houses and cat condos this Christmas.
Cat Tree Features
Level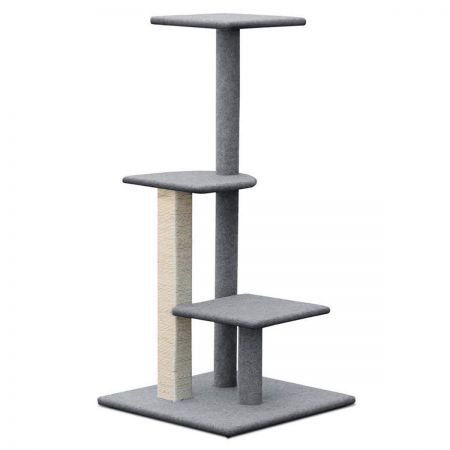 124cm Multi-Level Cat Tree (Click to Buy)
Your feline friends love to climb. It's their instinct because they feel much safer in a higher place away from other animals, watching for their prey. A cat tree with multi-levelled platforms will keep them occupied and entertained for hours every day.
---
Condo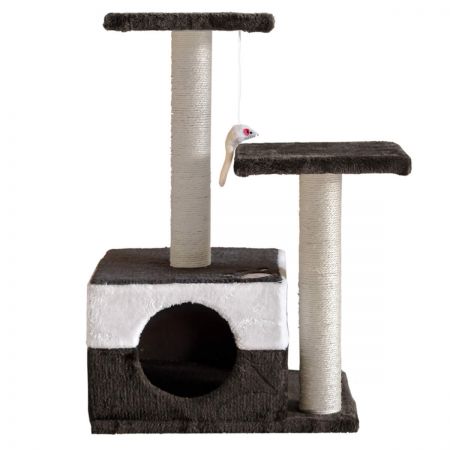 Cat Scratching Poles & Condo 70cm – White Dark Grey (Click to Buy)
A cat condo can provide a cosy spot for your cat to sleep or rest after scratching, perching and climbing the cat tree. Some cats like to hide and others do not. It is your decision on whether or not to buy a cat tree with hiding spots.
---
House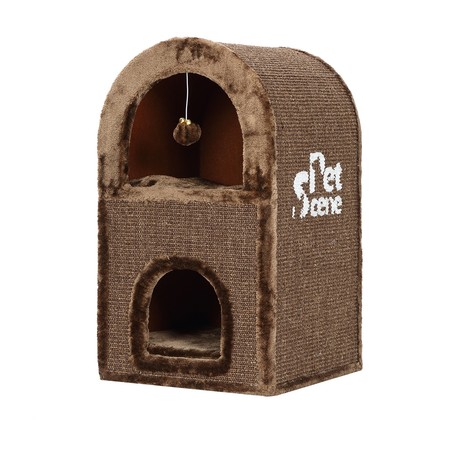 2-Level Cat House Cat Scratching Post Tower (Click to Buy)
Some cat trees feature like a cat house with multiple rooms which saves you to buy extra beds for your furry friend. They usually come with comfortable and soft mats to make sure your cat sleep well even in winter. In addition, they serve as an ordinary cat tree for your cats to scratch, play and jump as well.
---
Ladder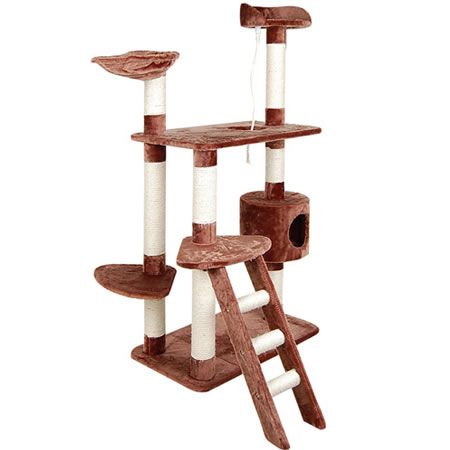 Multi Level Cat Scratching Poles Tree with Ladder – Brown (Click to Buy)

A cat ladder can add much more fun to a cat tree. Your cat can choose to climb up step by step or jump over all steps to get to the next level. These steps are also an extra place for them to scratch their nails and stretch their bodies.
---
Hideout Tunnel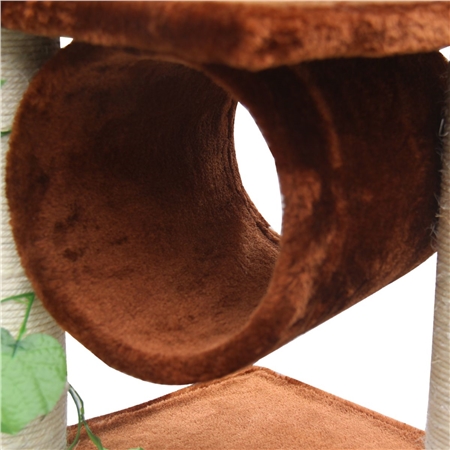 99cm Cat Gym Scratching Post Tree Gym Small-Brown (Click to Buy)
Your cat can enjoy playing and lounging fun in a comfortable tunnel. Cat tube must be large enough to match your furry friend's size and can hold the weight of it as well. Cat tree with a tunnel has a super soft plush exterior here at CrazySales. You can even add a hanging toy inside for extra entertainment.
---
Side Basket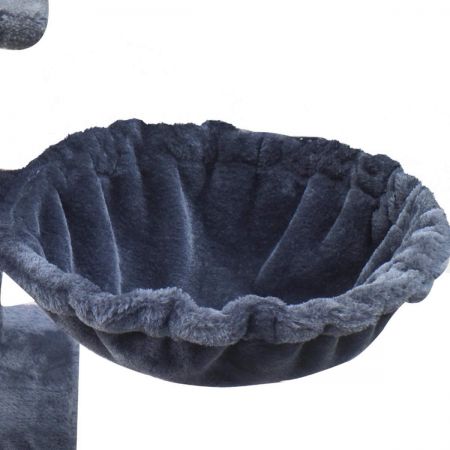 Cat Scratching Post Tree House Condo 141cm – Grey (Click to Buy)

A cat can either rest or sleep on a side basket of a cat tree. It is a perfect way to keep your cats happy and safe. A cat will feel much safer in a higher place, so a side-basket provides a better rest spot for them especially on summers.
---
Top Perch & Hanging Rope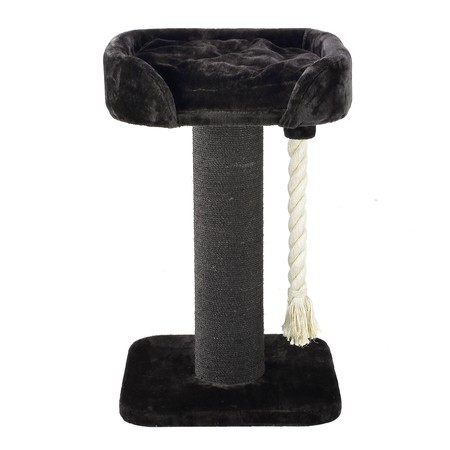 101CM Cat Scratching Post with Rope (Click to Buy)
Most cats prefer to watch their territory over a high platform so that a top perch is a necessary part of a cat tree. You can select some short models with spacious perches that will offer more room for the pet to play and explore without having to climb too much. A short model is usually sturdier than a tall one. If a cat tree has multi-levelled perches, it is better for providing jumping fun. And a hanging rope is a place where your cats can scratch, hang or bite. It will also be a funny and new way for your cats to climb down.
---
Scratching Post & Toy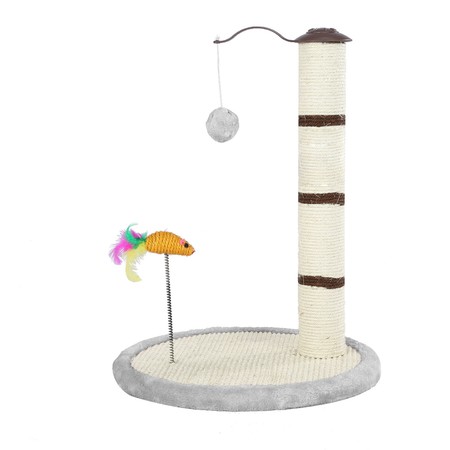 53CM Cat Scratching Pole with Toys – Grey (Click to Buy)
A cat scratching post usually has a quality woven sisal surface which makes it an ideal place for your furry friends to condition their claws. In this way, you don't need to worry about them scratching your sofa or other precious furniture. A scratching post often connects to a sturdy base to ensure safety while your cats stretch their backs and shoulder muscle fully there. What's more, there are usually hanging toys in a cat tree to increase playing fun for the feline. A mouse or a hanging ball can keep them busy for a while.
---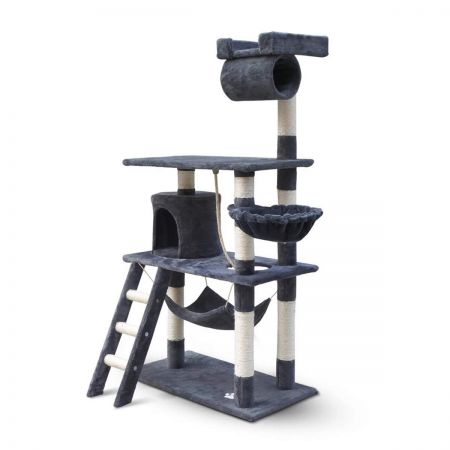 (Click to Buy)
You can consider buying a multi-functional cat tree with a ladder, a hammock, a condo, a perch, a side basket, a hideout tube, a scratching post and a hanging rope all in one piece conveniently. What's more, you can also choose different cat trees made of distinctive materials like carpet, ply, faux fur, traditional pressed wood and more. Don't hesitate to spoil your cats with these amazing Christmas gifts!