Summer is here and staying cool in the heat is a must. These cool offers will help you find that perfect temp as you relax and soak in the sun this summer!
---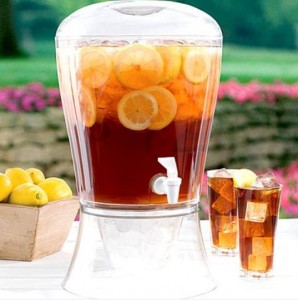 7.5L Cold Drink Despenser
With this great 2 Gallon Cold Beverage Dispenser, you can provide plenty cool of drinks for everyone. It comes with a cooling cylinder that you can fill with ice for an extra-cool drink. A chrome plated spigot & shatterproof body won't be easily broken. A bonus Flavour Infuser included so you can add the flavour of your favourite fruits to your beverages! A must have for any party or outdoor summer occasion!
---
USB Mini Portable Hand Held Air Cooling Fan
30°F reduction is possible

Cute and lightweight, easy to carry

Comes with a high quality reusable sponge

Enjoy breeze and moisture of spring anytime anywhere

90 degree vertical airflow control for optimal wind blowing

Combines water evaporation with fan: works as an air conditioner as well as a humidifier
Easy To Use!
Put wet sponge into the cooler body, insert batteries or connect USB port, and cool!
Working Modes
Cooling & fan mode and fan mode (take the sponge away when you don't need the cooling function)
Power Supply
4 x AA batteries, USB port, and power adapter. (batteries and adapters Not included
---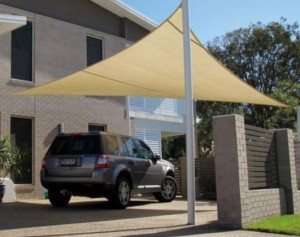 Sail Shaped Knit Shade Cover
Perfect for any outdoor area, this Shade Sail is great for providing shade over a pool, picnic area, or for creating a privacy screen to keep those unwanted paparazzi from getting shots of you! Shelter your car or boat from heat or hail and much more. Made from knitted HDPE, the fabric breathes to allow air flow and provides UV protection. Easy to install for permanent or temporary use.