You'd better watch out… when your kids have nothing to do at home. There's nothing wrong about their restless behaviours because most kids are born to be overactive. Instead you need to think about whether you get enough creative toys for them.
If you still have the old ideas that toys are just for fun, you must have missed a wide range of incredible toys with enlightening and talent-cultivating functions. With these educational toys, your kids will be busy and happy, as well as improving some skills.
Finding an enlightening and funny toy fitting your kids' age and personality won't get easy until you read this essay. Here're the most popular five toys for kids at CrazySales:
There's no kid can resist the charm of a ride-on toy that can bring similar driving fun to them. Normal ride-on cars are endowed with basic imitated driving function only. If you want your kids to experience other kinds of driving, this Green Ride-on Tank must be an ideal option. With 3 balls that pop out from the front, the tank will give your kids tons of entertainment as they move, take aim, and fire the soft green balls at various targets!
Besides riding on a vehicle, your kids can gain more additional fun by imitating the shooting on a tank. We bet every little boy are dreaming about such a ride-on toy!
Age: 3 years and up.
Complete Wooden Art Box Set for Colouring Painting Drawing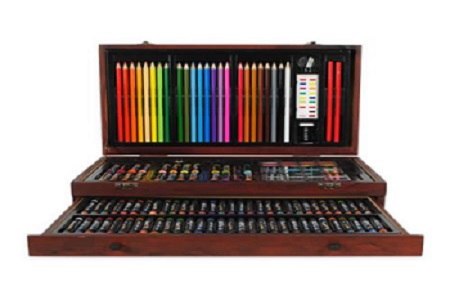 This painting set is an "all-in-one" painting box consisting of all kinds of painting and drawing tools: crayons, color pencils,oil pastels, watercolors, sketch pencils, paint brushes and pencil sharpeners and erasers. The total 138 pieces can bring out the "inner Picaso" of your kids by helping to create many colorful worlds.
Age: 4 years and up
10 in 1 Wooden Board Games House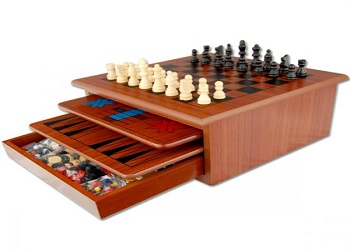 Board games are the most perfect games for you and your kids to close the bonding,since most of board games are suitable for all age groups. While among millions of board games, most parents prefer to choose wooden ones because of the durability.
10-in-1 Wooden Board Game House is a very complete board game set, including the following game accessories: chess, checkers, backgammon, Chinese checkers, tic-tac-toe, snakes & ladders, mancala, Parcheesi, pass out and solitaire. There must be one board game that both you and your kids are obsessed with. During the board game your kid's intelligence can be developed well.
Age: Great for Kids & Adults of All Ages
Automatic Bubble Blower Machine – Electric / Battery Powered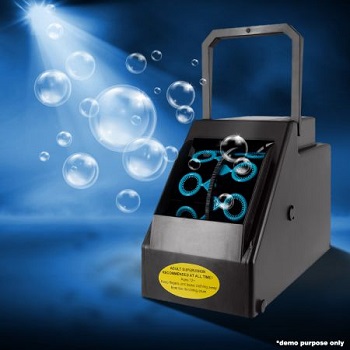 Bubble magic must be what all kids and toddlers are crazy about. Suppose the scene that kids running to chase a string of bubbles in a wild open space, with their innocent giggling.
Our automatic bubble blower machine can make this scene come true. Simply fill the tray with soap solution and turn it on, the bubble blower will automatically blow the bubbles out with its dual blower revolving drum.
Besides, it is also perfect for parties, events and weddings which need bubbles to create bubble magic. Whether you plan to use it indoor or outdoor, its light weight design enables you to move it around.
Age: Great for Kids & Adults of All Ages
Deluxe Kids Teepee & Tunnel Play Tent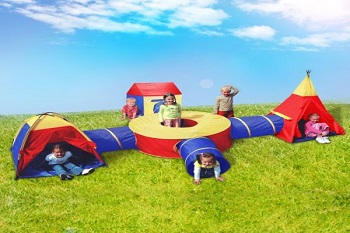 With summer's steps approaching, outdoor playing has become popular in many Australian families.
A tunnel tent with multiple ways must attract a group of playmates to enjoy themselves. With two crossing tunnels and three tents, kids can explore many creative games on their own, meanwhile developing their physical ability and social skills. You'll be surprised by how kidsplay with this simple outdoor toy!
Age: 3 years and up