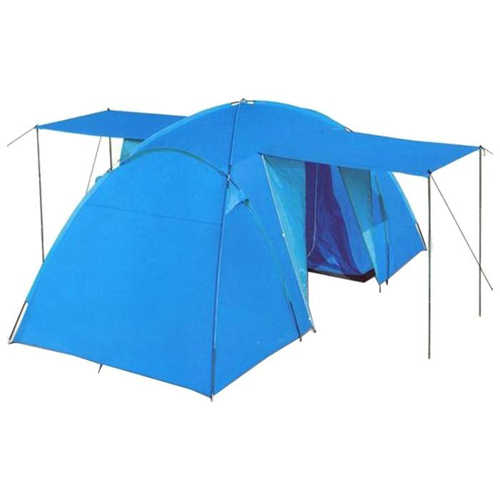 Rest on the beach or go camping in comfort with this highly portable 4 Person 2 Room Dome Tent. At 4.6 meters by 2.3 meters size and a height of 2.1m, it's fit to hold 4 people comfortably with its two room design and two doors. The water-resistant material makes it ideal for camping, the beach, vacations and much more. Sturdy in construction on its fibreglass pole structure, its easy to clean and use, and is perfect for enduring the sandy environment under the blistering sun. Get set for nights under the stars with your loved ones or friends and pick up your 4 Person 2 Room Dome Tent!
---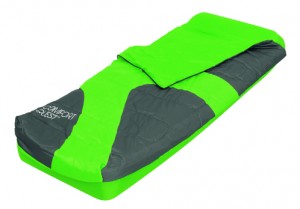 This 2-in-1 Fold & Rest Camping Bed is perfect for when a comfortable sleeping space is needed when roughing it in the great outdoors. Functions as a camping bed, airbed, sleeping bag with pillow and tent. Ideal for outdoor and indoor use. Comes with a heavy duty repair patch included. Stop sleeping on uncomfortable surfaces and order your 2-in-1 Fold & Rest Camping Bed today.
---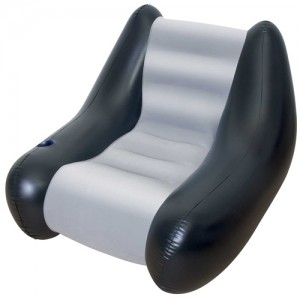 Relax at home or out while camping with this Deluxe Inflatable Chair. The unique, contemporary design combines with triple air chambers and a soft flocked surface to produce, a comfortable, modern and stylish inflatable seat. Great for children or adults. There's a built-in cup holder, so relax and have a warm drink in comfort! No more boring and conventional outdoor metal folding chairs that are impossibly to carry along with your pack and cooler. Now you can pull your seat out of your bag and blow it up on the spot!