Choosing the right barstool can be complicated. What Style, What Finish, What Size? They are all crucial questions to ask. Barstool height and spacing are critical to creating comfort for guests and family. Discover the different types of bar stools and all of the different uses throughout your house.
---
A stool is piece of furniture people sit on in pubs or bars. They are a type of tall chair, often with a foot rest to support the feat. However, people start to use them in homes more and more often in recent years, at the kitchen counter, an entertainment room, or a home bar. To purchase bar stools online, first choose a perfect location for them. Are you considering to use them in your kitchen, entertainment room or a commercial bar? This will influence the design that you choose. Look for a design that will fit the style of your room, like traditional wooden stools for a country kitchen, or contemporary chrome for a modern breakfast bar. There are various designs of bar stools, natural, industrial, luxe, French, swivel, casual, backless and more! Find out which style your house belongs to and which theme you prefer. Colour theme is also one important issue. Match the seat colour with the worktop is the most popular choice.
---
Style of Stool

They are designed to provide you extreme comfort. Their neat, simple, elegant and sophisticated features are sure to complement your modern decor. High quality chrome base and PU leather padded seat make cleaning job effortless.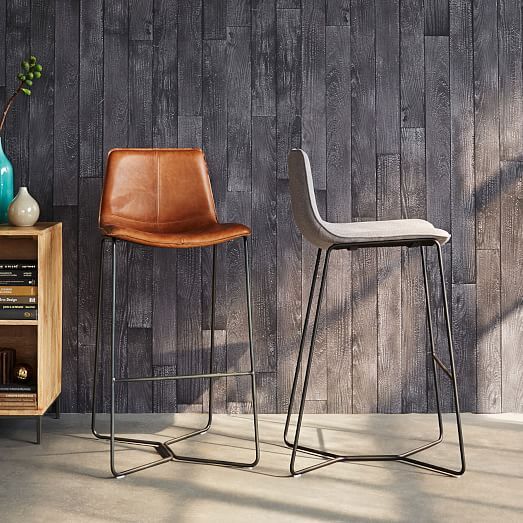 ---
Bar stools made from metal are easily to fit in with any existing style of your home's. Enhance your decor and sit in comfort with classic metal bar stool! They are specially designed to seat in restaurant patrons while remaining durable. The sleek basic design of these stools allows them to fit with any home's interior and stack easily to put away. Great for kitchen bars or to act as additional seating when you have guests this classic party chair makes a great addition to any home.
Easy to glide around the room, lightweight as well as adjustable, salon stools perfectly serve the purpose of providing comfortable seating for you at all times. No matter for your home, massage practice, tattoo parlours, medical offices, salons or any place you need to sit and move easily, a practical salon stool will always be your perfect choice.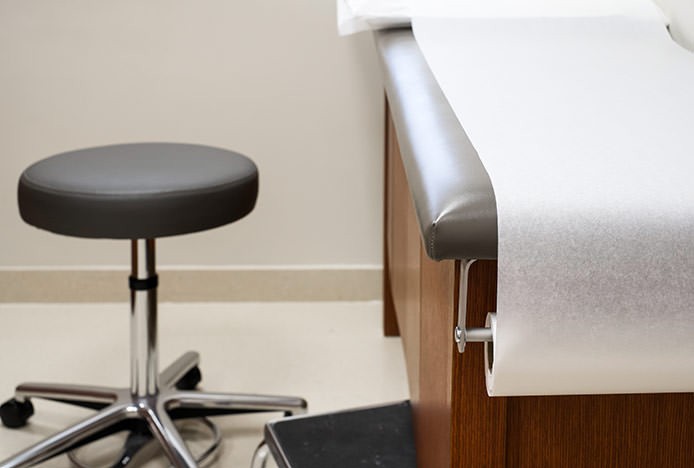 ---
If you're looking for industrial bar stools to your kitchen or bar, you should choose wooden stool. Designed to blend in with any environment, wooden bar stool serves the purpose of providing seating comfort along with a neat, simple design. Featuring an elegant wooden seat structure and beautiful chrome gas lift lever, it will compliment your modern decor. It is not only a luxury but a practical item for day to day living, plus it's suitable for commercial use.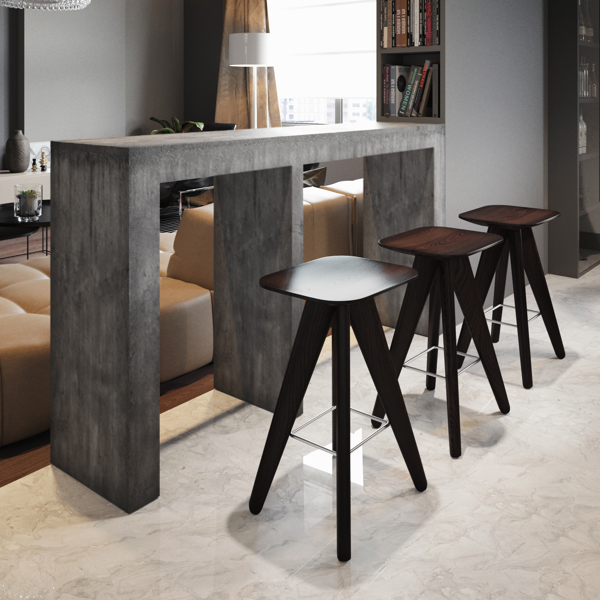 ---
Bar Stool Features

Bar Stool Seat Height

If you choose a bar stool with a gas-lift mechanism, you can adjust any height to suit you. However, if the bar stool isn't height-adjustable, it's important to find out the perfect height so that you can sit comfortably.
Below is a chart from atlanticshopping outlining the standard surface heights of tables, kitchen bars and commercial bars, and the height of seat they should be paired with.

| Surface | Surface Height | Seat Height |
| --- | --- | --- |
| Dining Table | 75cm | 45 - 48cm |
| Kitchen Bar | 90cm | 65 - 70cm |
| Commercial Bar | 100 - 110cm | 75 - 80cm |
Swivel

A swivel function allows people to move from side to side without moving the base of the stool. Some stools can swivel 360 degrees while some can only do 180 degrees. Swivel stools are good for gaming areas and at a bar counter but are not recommended for bar tables. If you are planning to use a swivel stool in a commercial environment, make sure the moving mechanisms are durable.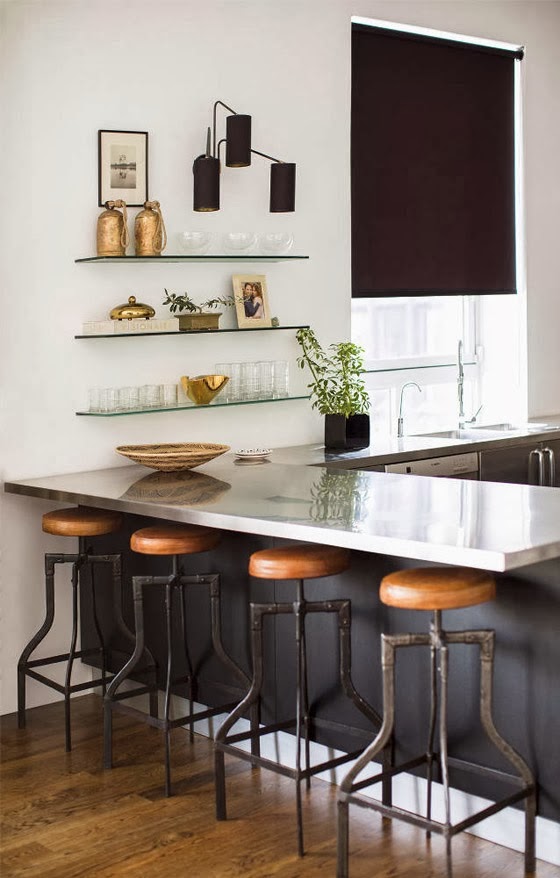 Adjustable height

Some stools allow you to adjust the height of the stool using a gas lift mechanism. Gas lift stools are most suited to residential kitchen bench situations rather than commercial environments. Simply adjust the height by operating the easy access adjustment ring or stick. The perfect addition to any office or treatment room!
Stools with a Backrest

Backrests are there to provide you extra comfort. Some of them have a small lip, like 2x Sense PU Leather Bar Stool – White, giving a sense of stability while remaining compact enough to be tucked under a bar. Chairs with larger back support are surely more comfortable but occupy more space. You can consider buying it if you have large, spacious area.
The table below from atlanticshopping compares backrest height with seat width, demonstrating the space that more supportive models can occupy:

| Stool Type | Backrest Height | Seat Width |
| --- | --- | --- |
| Backless - with legs | 0cm | 30 - 45cm |
| Backless- gas lift | 0 - 18cm | 33 - 46cm |
| Mid-height backrest | 18 - 28cm | 38 - 45cm |
| High backrest | 30 - 38cm | 38 - 50cm |
The perfect counter or bar area can transform both the functionality and style of your home. Which bar stool fits your house the best? Check them out at CrazySales now!