Gravity Inversion Table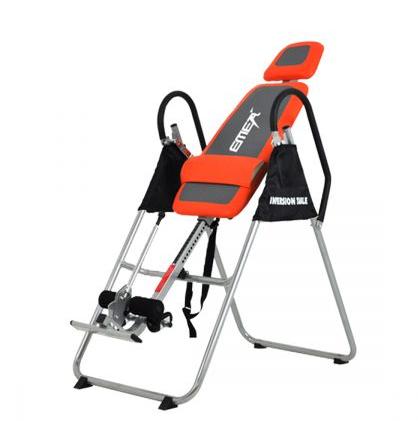 This is a great away to successfully resolve your neck and back pain. Great for lower back exercises these fitness tables help strengthen the muscles of the lower back and increase circulation. Featuring a solid steel frame, a PVC back support mat and padded ankle straps; this folding inverter table adjusts to accommodate the height of the user. The sturdy steel construction with scratch-resistant powder coating ensures stability and durability. Simply fold this fitness machine into a single panel to store it neatly and safely away.
---
Door Flex Pro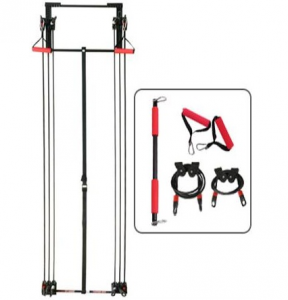 Ever wanted a gym in your home with taking up the extra space? At a fraction of the cost of a full size gym, the Door Flex Pro will strengthen and tone your muscles giving you the body you desire in as little as a few minutes a day. Easy to set up with installation instructions included. Comes apart in a matter of minutes so you can store it away or take it with you when you're away from home. Target your core, work out your arms, biceps, triceps, abs, obliques, outer thighs and more. Get a complete body workout without in the comfort and privacy of your own home.
---
Weight Bench Press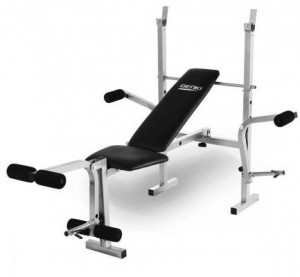 Get into shape in the privacy of your own home with the Home Gym Weight Bench Press. Multi level design elevates your body as you perform a variety of exercises on this multi-station. Made of Hi-Grade heavy duty steel construction and fully padded for comfort. Pads are interchangeable to suit your exercise routines. Bench platform is extra wide and can be adjusted to be fully flat or prop it up on an incline level to provide a more intensive workout on your chest and shoulders. Use the leg extension to exercise your hamstring muscles, or use it on the front and back of your legs to maximise your results. Work your upper body with the side press to tone and develop shoulder, pecs and bicep muscle groups. Safe to use with in-built safety locks. Designed with fitness conscious people in mind, this total body bench press will last you well into the future.