Dogs and cats are often described as man's best friend as they're loyal, loving and fun. As they bring so much joy to our lives, we should take up the responsibility to make sure they're healthy and happy. This buying guide will help us know about dog crates & dog beds, cat trees & tunnels, pet feeding, trimming and most importantly, toilet training.
---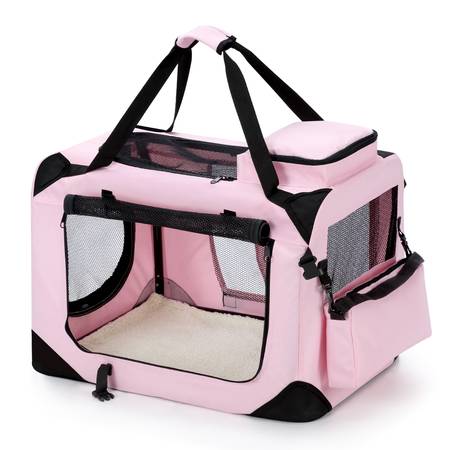 Dog crates are essential to safely transporting your dog. Let your pet travel in style with this Portable Foldable Soft Dog Crate-Medium-Pink! Single piece design making it easy to assemble, this soft crate will be up and in action within seconds. It features side pockets for storage and accessories as well as a sturdy powder coated steel frame under soft weather resistant fabric for durability. There's also a heavy-duty zipper to keep your dog safe and sound. In a word, this durable pet kennel is ideal for short trips around town, the vet, planes or any situation away from home. They also come in Blue and Green for your preference.
---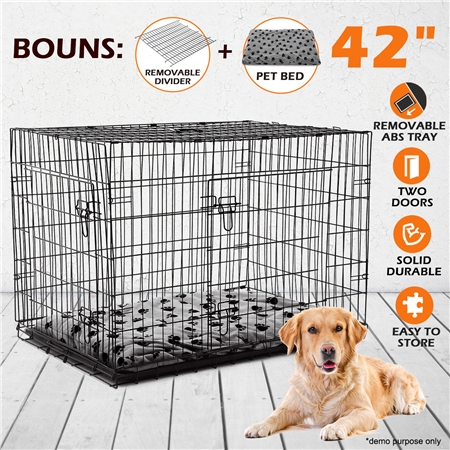 Crate training your dog? Make it easy with the Extra Large 42″ Collapsible Dog Crate. Durable and sturdy, you'll have no problems assembling the crate. It's portable and can be positioned anywhere in your home. Some pet pens can be a real eye sore. However, this large Collapsible Pet Pen is made to look effortlessly stylish. It will match the look in just about any room of your house. Add in a soft cushion (bonus of the product) and plenty of fun toys – your dog will soon like the crate, content to stay in it for long periods of time. They also come into many different sizes for your preference.
---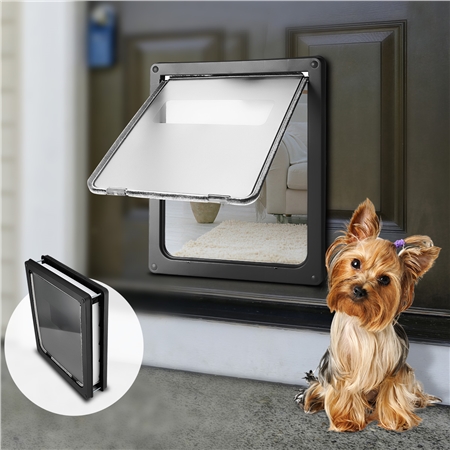 With this Extra Large 2-Way Lockable Pet Door, you will never worry about leaving your pet at home again. It will enjoy the freedom to come and go as they want and explore the outside world. This handy 2-Way dog/cat door allows the owner to save time and keep a secure home by allowing the main door of the home closed. Ideal for brick, wood, metal or PVC, this pet door is easy to install. Made of eco-friendly ABS plastic, it keeps your pets and family safe from toxins.
---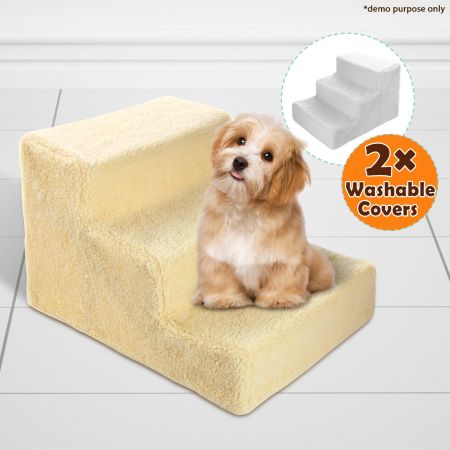 If your pet has difficulty climbing up to its favourite spot, this dog step is the convenient solution. It has the right height to help smaller and older dogs or cats step up to where they want to go – up to couches, beds and more! This pet stair is also great for pets to step up into cars or trucks, works like a dog ramp.
It's lightweight and portable so it goes anywhere – indoors and out! No more bending over to help your pet up, so there's less stress on your back too! It comes with a plush sheepskin-like washable cover for indoor use. These dog stairs are essential for pets with hip dysplasia, arthritis or simply old age.
---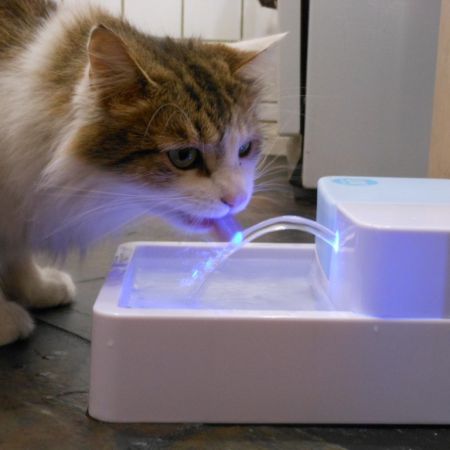 Are your pets reluctant to drink more water? You may need this nature SPA UV Fountain. It gives water through a submersible pump to produce a stream of flowing water for pets just the way they like it. Designed for cats and smaller dogs, the water station offers UV filtration, a low water shut-off and a blue LED light for night time visibility. The patented, simple design operates on low voltage and has an energy saving pump. What's more, this wonderful pet water fountain is easy to clean, maintain and comes fully assembled when you get it.
---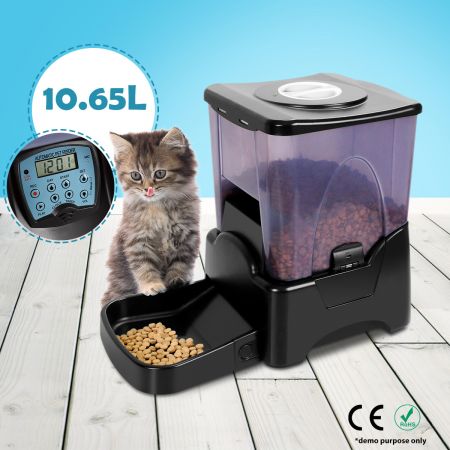 If you can't be around to feed your pets, use this automatic pet feeder with the voice record system to make sure your pets are happy and healthy. Manage your pet's diet by setting this automatic cat or small pet feeder in advance, then no matter you need to leave for a couple of days or simply want your pet has a healthy diet on time, it will be ok. You can even record your own voice to call them so they know it's feeding time. It comes with LCD display and keypad onboard for easy programming. This Automatic Pet Feeder ensures your pets are always fed at the right time so you never have to worry if they are going hungry when you aren't at home. They also come in larger sizes to fit bigger dogs or other pets.
---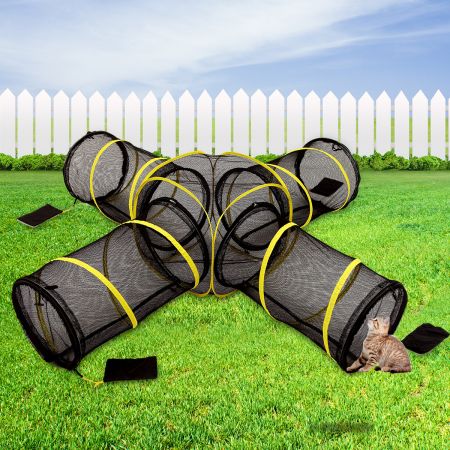 Your cat will love running in and out of this X Shape Tunnel. The X shape means you'll never know where they're about to emerge from. A fantastic and fun workout! Let your kitty go outdoor crazy with this awesome Cat Tunnel! This toy is an ideal way to share the sun with your cats in a safe & secure way. You can let them roam the wild all while under your watchful eye. Fill it with their favorite toys or blankets, and they won't want to ever leave and love the fresh air.
---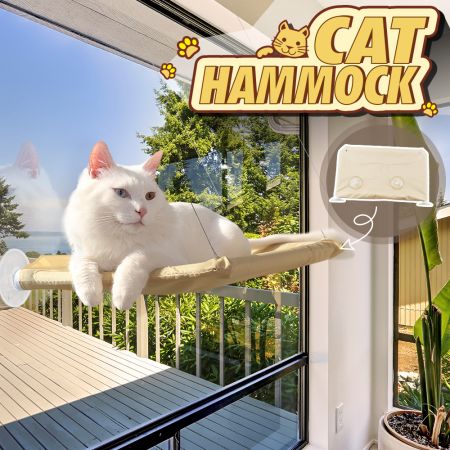 Is your cat always searching for a view outside or a warm place in the sun? Gives your cat a front view of nature without taking up valuable space in your home with this well-designed cat hammock. It is surely a perfect gift for every cat lover. This new cat bed will be your little one's favourite spot as soon as it's easily installed in seconds. The Sunny Seat provides your cat a front row view of nature, weather, people and more without taking up valuable floor space. Perfect for cats that like to bask in the warm sun or that with separation anxiety. Most importantly, it keeps messy hair off of your furniture. Its cover is durable and machine washable. Great for multiple cat households!
---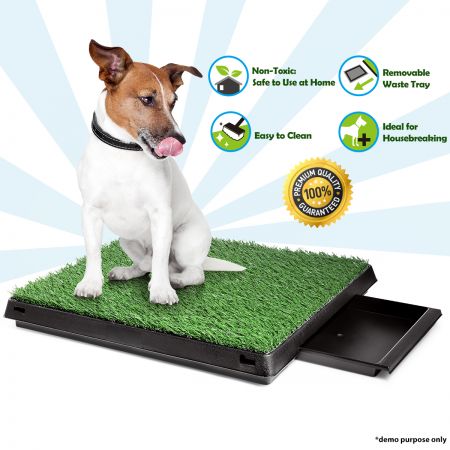 This Indoor Dog Toilet is your backyard in a box. It features a synthetic grass pet pad that looks real, simulating the experience of the outdoors in the comfort of your home. The top layer of synthetic grass allows urine to drain through into the base. The waste container catches the urine and is removable for easy clean-up. This portable indoor/outdoor toilet works for dogs, cats and small pets. Ideal for apartments, toilet training and occasions when you can't let your pet out, this pet toilet is a convenient alternative to pee pads and midnight bathroom breaks.
---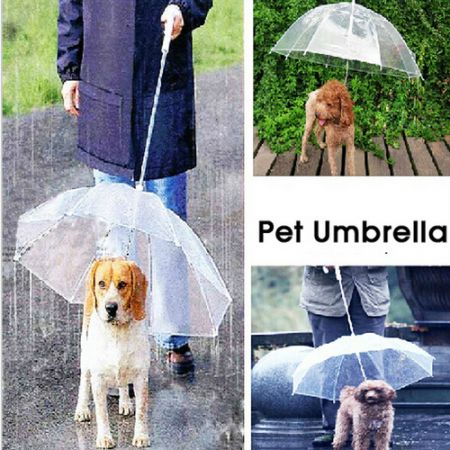 If you're tired of walking your dog in the rain and returning home with your pup soaking wet, then you need this dog umbrella. The dog umbrella is a transparent umbrella that also works as a leash, keeping your dog in your control and out of the rain. The leash fastens on to a dog's harness and the umbrella is complete with a clear plastic cover to help your pet avoid any puddles. Now with this amazing dog product, you don't have to put up with weird wet dog smell in your house anymore.
Isn't it cute?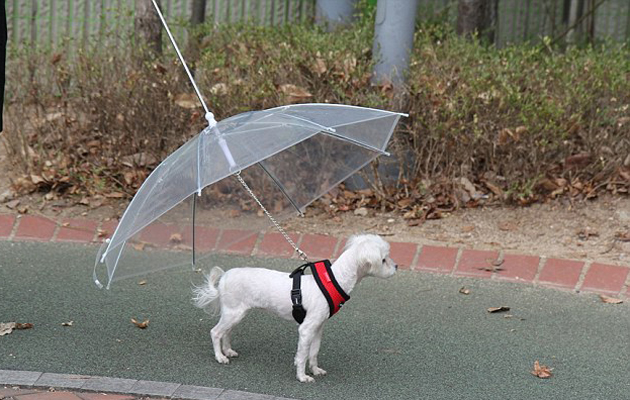 ---
Which pet accessory is your favourite? Leave your comment below for a chance to win a beautiful soft pet crate! 3 Winners.