Shoes, shoes, shoes! Sneakers, flats, loafers, boots, heels and more – when it comes to shoes, there is no shortage of styles and sizes, and as it turns out, there are just as so many shoe rack options for storage. Here are shoe storage ideas which will help you store your shoes properly and save space in your closet.
---
Entryway Shoe Storage
Do you kick off your shoes at the door or have kids that do this? If so, entryway shoe rack options may be best for you. A bench with shoe offers a nice entryway piece; plus, you then have a place to sit while putting on your shoes before you go outside. A hanging coat rack also works great for hanging shoes. Just place each shoe on one hook and your coat rack is now a shoe rack. Hang it close to the floor to differentiate its use.
A rotating shoe rack or vertical shoe tree offers another option by the entryway; put it next to your coat rack for symmetry. The spinning feature makes it easy to use for people of all ages and for guests who may wish to take off their shoes before entering your home. a narrow shoe rack that fits next to your door without causing intrusion is another great entryway shoe storage option.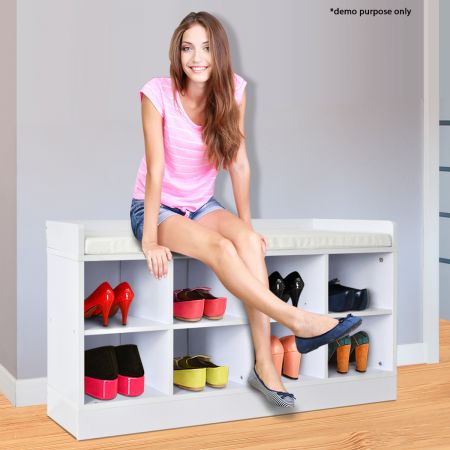 ---
Space-Saving Shoe Storage
Whether you live in a small space or just do not want your shoe storage monopolizing your rooms, there are plenty of space-saving shoe organizer ideas to consider.
A corner rack or vertical shoe tree works great. It uses that corner space that is typically ignored while also taking up vertical space. Store your nice shoes near the top and it becomes a piece of artwork. An old, rustic, wooden ladder works great for this shoe storage idea because shoes can be placed on the steps or heels can hang off of them, all while looking great in your living room! Storage ottomans are fabulous options for hiding away shoes and saving space.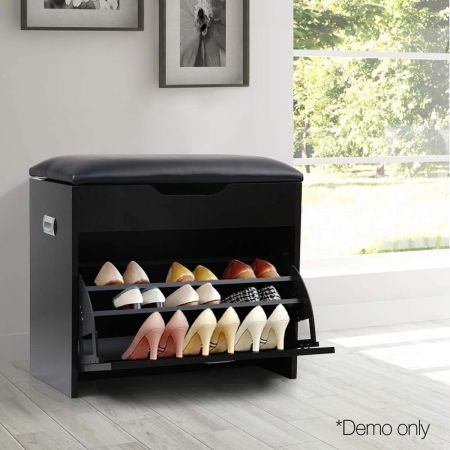 ---
Closet Shoe Storage
Putting your shoes away in a closet keeps them out of the way, but just tossing them on the floor in a heap is not good for the shoe or your sanity! Closet shoe organizers come in hanging shoe rack varieties, over-the-door shoe hangers, shoe cabinets, etc. You can even customize a shoe rack to the size of your closet with tension rods. Stagger the rods for heels or place evenly for sneakers and flats. Consider the size of your closet and the size of your shoe collection to figure out the best shoe storage option for you.
Shoe cubbies, racks or benches on closet floors work great too. They fit a variety of styles and many pairs as well. However, they take up floor space, so if you use a walk-in closet, they may not be the best fit. Boot hangers are also available so you can store your boots upright, keeping their shape.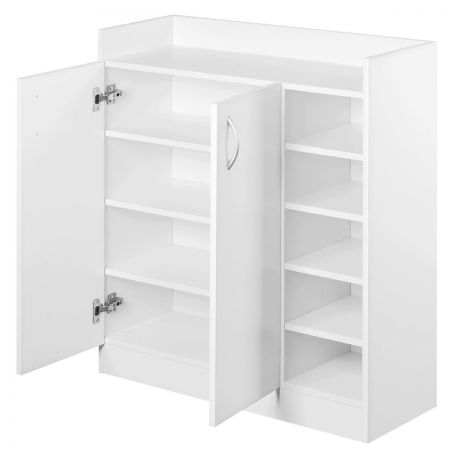 ---
Seasonal Shoe Storage
You have shoes for all seasons, but you do not need them all out at once. Make a clean break from your off-season shoes by packing them in a shoe bench. While storing shoes, keep them in a climate-controlled area. Too much heat or moisture will damage your shoes or cause a funky odour. During seasonal storage, use rolled cupboard or shoe trees to help your shoes keep their shape. This is especially important with boots or they will crease.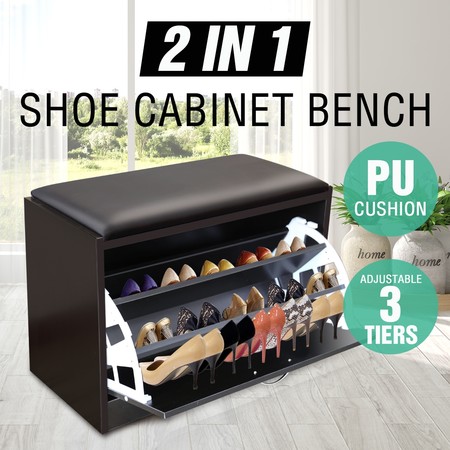 Top Shoe Racks at CrazySales
Product Name
10-Tier Stackable Shoe Rack
Black 50 Pair Shoe Storage Rack
Large 18 Pair Shoe Storage Cabinet
27 Pair Shoe Storage Cabinet
Product Image
Size
95cm x 24cm x 153cm approx.
96cm x 20cm x 157cm
63cm x 30cm x 81cm approx.
63cm x 30cm x 120cm approx.
Price
$44. 96
$39. 98
$54. 97
$79. 96
Material
metal pipes, Oxford
cloth, PP
steel tube w/resin connectors
particle board,
melamine white finish
particle board,
melamine white finish
Rack/Tier
10 tier
10 tier
3 racks with 2 compartments each
3 racks with 2 compartments each
Capacity
50 pairs of shoes
50 pairs of shoes
18 pairs of shoes
27 pairs of shoes
Features
durable, lightweight, protable, foldable and easy to asseble
sturdy, stackable, adjustable, non-slip and lightweight
sturdy and durable, lightweight, elegant and easy to assemble
sturdy and durable, lightweight, elegant and easy to assemble
The shoe storage guidance has you inspired to keep your shoes organized to save space. Come on and shop for a cheap shoe rack online to decorate and smarten your room!