In brutally hot summer months, you must get prepared for the hot spells with economical best cooling fans. It's not always practical to keep your air conditioner on when the temperature rises. Some apartments and older houses aren't equipped with air conditioning. Therefore, investing a good fan can save you from the unbearable heat and jaw-dropping electricity bills.
Electric fans are perfect to create air circulation and a breeze in a room, with their simple design and function. In the perspective of installation place, electric fans come in ceiling fans, desk fans, pedestal fans, wall mounted fans and portable solar fan hats. But which type of fans can be fitting for your home or office use? Below we will look at different types of fans and make a comparison among them, as a reference for your informed purchase.
---
Ceiling Fans Price Range: $89—$199
Ceiling fans usually have more powerful cooling ability than other electric fans in smaller size. If you have enough space, getting a ceiling fan must be the most valuable investment in summer months. By creating a reversible air flow, it can cool a large room in short time. Our ceiling fan with light can serve as an elegant decor in your living room or dining room. A remote control allows you to operate the fan conveniently, choosing the air flow speed you want easily.
Pedestal Fans Price Range: $69—$199
Compared to ceiling fans, the most evident benefit of a pedestal fan is the easy installation. Pedestal fans are freestanding cooling fans, which only require some floor space. Anywhere with a socket can make a pedestal fan work after you connect it to the electricity. Ceiling fans are permanent cooling appliances on the ceiling, while pedestal fans can be moved around. Our pedestal fans are designed with light weight and perfect oscillating head for cooling all corners and edges of a room. Besides, their adjustable height and tilting angles allow you to gain coolness at any height and in all directions.
Wall-Mounted Fans Price Range: $99—$149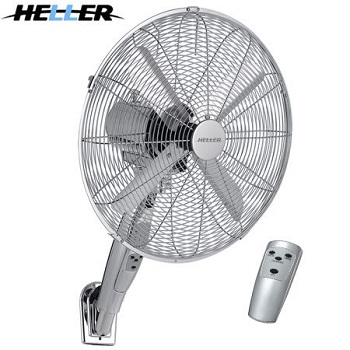 Best for Upper Air Circulation
Hot air rises, hence installing a wall-mounted fan is a perfect choice for many smallerfamilies to improve the air circulation. Besides, wall-mounted fans are safer for petsand kids who like to crawl around.
Desk Fans Price Range: $9.99—$19.99
Best for Portability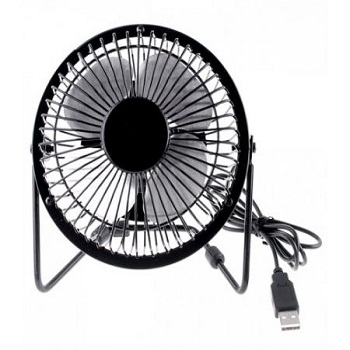 Many USB light weight portable fans are stylish and trendy in home and office. It's common that there're some corners or edges that coolness can't reach. That's why mini desk fans appear. Connecting the USB wire with your laptop, turn on the fan and then coolness will come. We also have some bladeless types of desk fans in case of getting hair into the fan. Small size and easy operation of the mini desk fans enable you to carry it anywhere you want.
Solar Fan Hat Price Range: $19.99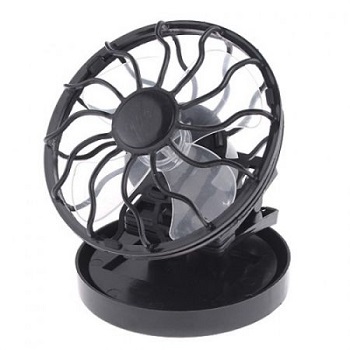 Best for Outdoor Use
Our solar fan hat is a portable fan that you can put on your head. It only works in the direct sunshine without any battery needed. A perfect device for all outdoor activities in summer.
---
A good fan can make a room feel 10-15 degrees cooler in proper use. While making a purchase, check how powerful the electric fan is, along with its speed settings, timer and remote control it has, and the oscillating and tilting. All of our fans online are quiet so that you don't need to worry about the noise problem. Bring breeze into your house and get rid of hot and sticky summer months with our range of good fans!