CrazySales is going crazy with discounts again, and this week we're bringing you the top 5 car accessories at the craziest prices!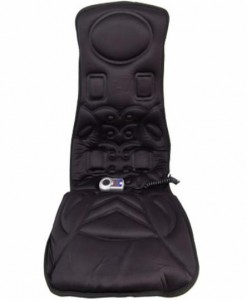 Six Motor Heated Seat Massage Cushion $59.95
If you spend too many hours in your car than you would like, then maybe you should check out this new multi-functional heated massage seat cushion! It has 6 different massage settings, and multiple different massage elements located at strategic spots that will give your body the relaxing and rejuvenating treatment it deserves. The massage motors are located everywhere from your shoulders and back, waist and legs, and the built in heating function will also provide extra comfort on those cold morning drives. This massage cushion will help vibrate the acupuncture points of the body and stimulating the arteries and veins and the circulation of your blood, thus give you relief of the pain in the back and fatigue. Simply plug the power adapter into your cars cigarette lighter socket and use the handy remote to find the perfect setting for you!
---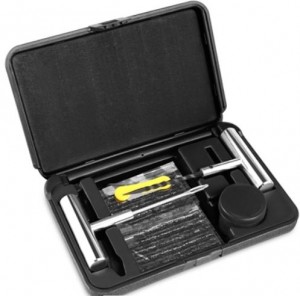 27 Piece Tyre Puncture Repair Kit $26.95
If you're an avid 4WD thrill seeker or just a beginner, you still know the importance of being able to repair a punctured tyre anywhere at any time. That's where this 27 piece tyre repair kit come in handy! All the tools are made from super strong metal and plastic, and is perfect for repairing 4WD tyres, as well as many other kinds of tubeless tyres. Always keep a 4WD repair kit for tyres and you'll feel confident knowing that you can repair your vehicle in any unfortunate situation. Everyone has experienced a puncture on their 4×4 excursions, but with 27 pieces in this kit, you'll be patched up and ready to get back to the trails asap. Give ease to your worries of flats, and let this comprehensive emergency tyre repair kit to get you back on the road faster.
---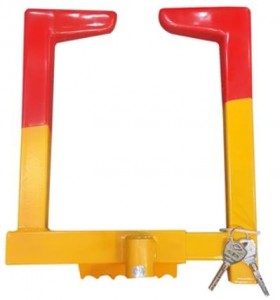 Car Vehicle Wheel Clamp and Lock $34.95
Protect your vehicle and have peace of mind when you're away from your car with this Car Vehicle Wheel Clamp / Lock. Feel comfortable when you walk away knowing that your car will be secure at all times. Even just the sight of this tyre clamp lock will deter thieves and provide immobilization for a vehicle, so it's perfect for civilians as well as law enforcement officials. The clamp is made from heavy weather resistant steel and is constructed to resists cutting or drilling, and the soft coat clamp prevents damage to your wheels and rims. This clamp lock fits a wide range of vehicle wheel types ranging from Fit From 18cm to 28cm in width. It features a self-locking system which allows you to quickly lock the clamp without the key. You've worked hard to earn your possessions and you deserve the peace of mind knowing that they won't be taken from you. Don't be a victim of vehicle theft – take a pro-active approach and protect yourself today!
---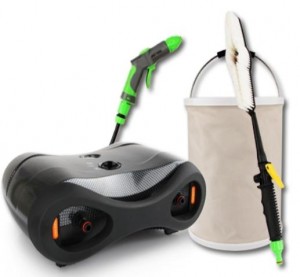 Portable Car Wash Kit with Pump $29.95
Keep your cars looking clean and new at all times with this awesome new car wash kit that includes all the accessories you could ever possibly need. This handy kit comes equipped with a water pistol, folding bucket, brush and water hose. The water pistol is powerful enough to clean dirt or mud off the underside of your car, or clear dried mud out of your tires. Compact and light in weight, this car kit fits neatly in to the trunk of any car!
---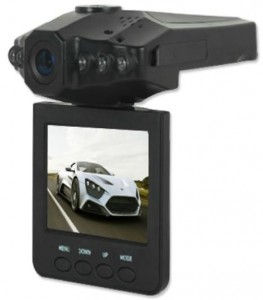 Car Video Recorder with LED & Night Vision $49.95
With this new digital dashboard camera, you no longer need to worry about witnesses having your back during an accident. Set with 6 IR LED for night vision, you will have video proof even if it's dark outside. With a 120 degree wide angle lens and a 270 degree rotating display, you'll capture everything you need in one shot. Set with so many convenient functions such as expandable memory, USB interface, play back function, built in microphone for recording sound and more, you will be surprised with how useful this little gadget is. Supporting SD cards up to 32GB and the cycle recording will keep you covered at all times. Complete with the time and date printed on the video as well as night vision, this car video recorder will record and display everything you need.