What could be better than having access to your own private swimming pool during the height of the summer heat? The Crazy Sales range of above ground pools caters for everyone. If you have a big backyard, a small backyard, a deck, small children, a house full of adults, or live alone we have the right pool to keep you cool. And if you already have a pool, CrazySales has a HUGE supply of accessories of all types that will keep your pool clean, healthy, safe, fun and entertaining throughout all the warm months!
CrazySales Ten Pool Toys & Summer Items
---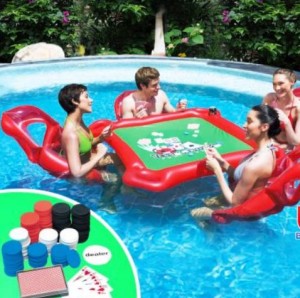 1. Inflatable Poker Table
If you love a good game of Texas Hold 'em but you also love lounging in the warm summer sun, why not take your game to the pool with this inflatable poker table! This set comes with everything you need, including the inflatable table and lounge seats, as well as a set of playing cards and chips!
---
2. Inflatable See Saw
---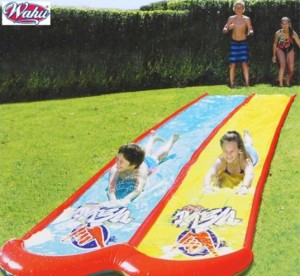 3. Mega Backyard Slide
It's the ultimate supply of Aussie summer fun! Kids and adults alike will love racing down this large 7.5m super slide. The continuous water spray means you'll be zooming down the slide and into the splash bumper in no time! Slide into water fun this summer with this Wahu Mega Slide!
---
4. Inflatable Paddle Wheel
---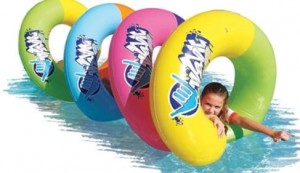 5. Loopy Tube
Create your own obstical course with this inflatable loopy tube! Resembling a giant corkscrew, the Wahu Loopy Tube will add a lot more colour and interesting shape to your swimming pool this summer. The unpredictable twisting loop will keep you and your children entertained all summer long!
---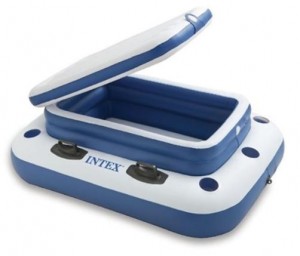 6. Mega Chill Drinks Cooler
Keep your drinks cold all summer long with this inflatable cooler! Everyone loves chilling by the pool, and now your drinks can stay cool too while they simply float along in the water next to you. Say goodbye to that annoying problem of having to get out of the water every time you need a new drink. This inflatable, floating cooler holds up to 72 cans plus ice and has 6 cup holders for convenience. Enjoy your time in the pool and always have snacks and drinks nearby! This Drink Cooler is fully inflatable and acts as a floatation device to provide a sturdy caddy for drinks and food. Have a splash and enjoy your summer with this floating Beverage Caddy! Features an easy-close lid and 4 heavy-duty handles for easy carrying.
---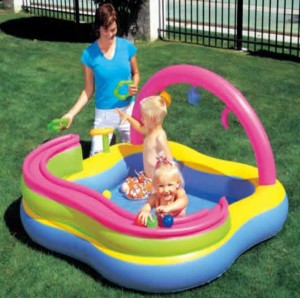 7. Childrens Swimming Pool
Get your young kids out of the house and enjoying the summer sun with a childrens inflatable swimming pool. If you're back yard isn't large enough for a regular pool, this inflatable kids pool is perfect to inflate during the warmer months. Your children will spend hours playing in the water with the included 6 balls and 3 inflatable rings to add to the water fun! Made from durable pre-tested vinyl and including a repair patch for small accidents, this children's inflatable swimming pool is the perfect way to keep your kids busy!
---
8. Inflatable Water Slide
Slide into summer with the Wahu Inflatable Pool Party Slide! Featuring a water spraying attachment to make sliding that much more fun and easy; this giant pool slide is sure to be a hit at any pool gathering. Summer is a lot more fun with a giant waterslide in the pool area!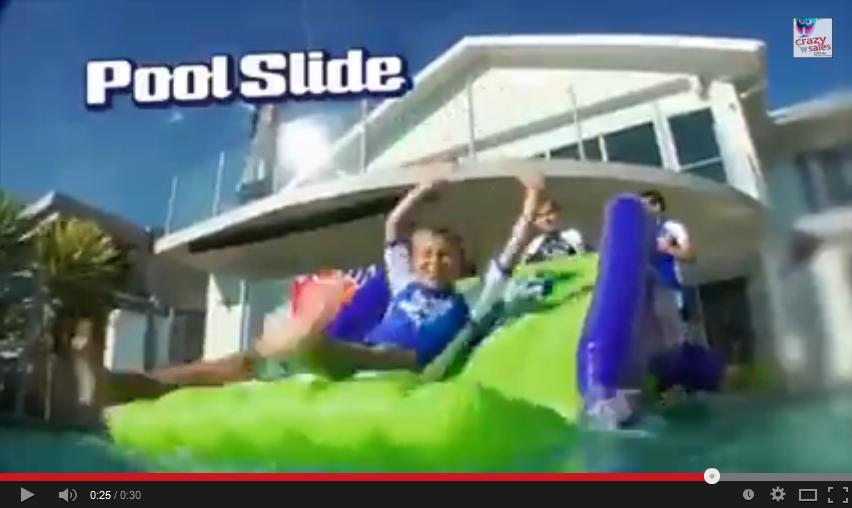 ---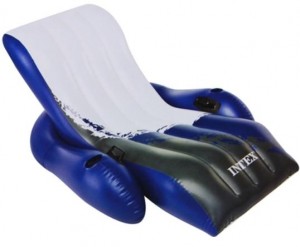 9. Recliner Pool Lounge
Everyone loves spending time floating along in the water – relax and float in comfort with this floating recliner lounge! Get ready for a hot summer by cooling down in your pool on this large, super fun floating recliner lounge – its chair-like design provides extra comfort! Have a splash and stay cool – this floating lounge is fully inflatable and kids will have a blast taking turns to float on the water during the hot summer months – it's almost like having a water fun park right in your own backyard!
---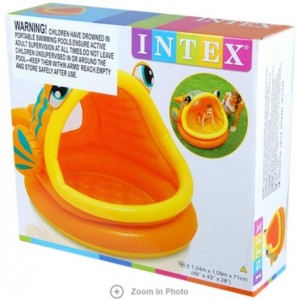 10. Lazy Fish Baby Pool With Shade
Give your child a safe space to splash and play with this Intex Lazy Fish Baby Pool with Shade! Your baby can splash and play in the garden without the threat of the sun beating down on them. This inflatable pool takes the fun of splashing at bath time to the warm sun and tranquillity of your garden. The adorable fish shape with bright graphics makes it attractive and fun for any young child!