Not sure what to get for that special guy or gal this christmas? Watches are always appreciated!
---
$169.00
Have you ever missed a call because you couldn't hear your phone? Or found yourself constantly checking for a new text, email, or Facebook message? The COOKOO watch will let you know what's happening on your phone in real time.
---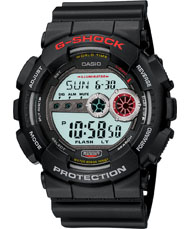 Casio G-Shock GD100-1A
$169.00
Based on the successful analog/digital GA100 X-Large G Series, G-Shock an all digital version large size and wide face not only give a look of power and strength, but make it extremely easy-to-read and use with its oversized buttons. For added visibilty in dark conditions, a newly designed high-density LED light has been employed to light up the dial face from behind.
---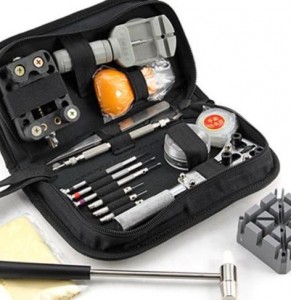 Watch Repair Kit
$39.00
Keep your watch in working condition with this 20 in 1 watch repair tool kit. This watch repair tool kit has the right tools for pin and back removal and replacement. These tools make it easy to open watches for battery replacement or to adjust watchband length and more. Have the right tools for all your watch needs with this handy watch repair kit!