Find the perfect Christmas gift for men, for her, for your families and friends. There are classic Christmas gifts as well as quirky ones fitting different tastes. Stay up-to-date with the greatest unique and unusual Christmas gifts from our buying guide.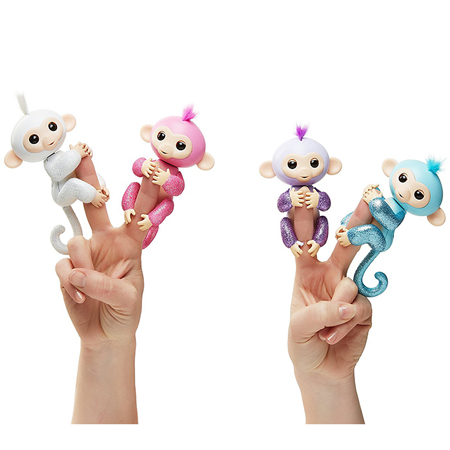 Fingerlings are undoubtedly the most popular present for kids recently. They are toy monkeys who love to grab onto things, especially your fingers. They will blink eyes, turn heads and babble as responding to your sound, touch and motion. If you blow them kisses, they will kiss you back. What's more, you can even hang them upside-down by their tails. In a word, people will fall for them instantly. Great gift for kids!
---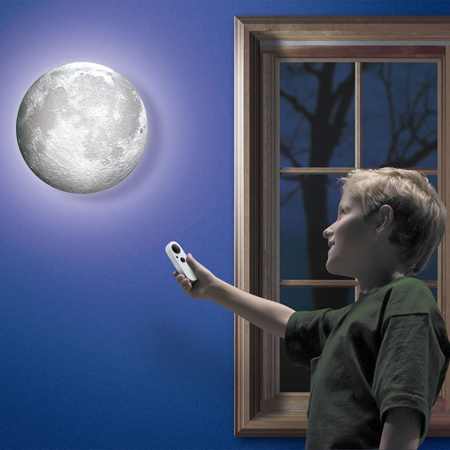 What's different about the moon tonight? It's inside your room! You can hang this realistic-looking "Moon in My Room" night light on your wall and it will shine just like the real moon. You can set it to light up automatically, as well as shut it off after 30 minutes. It has an automatic function that shows 12 main phases of the moon and an infrared remote control. It's a great and unique gift for the little stargazer in your life!
---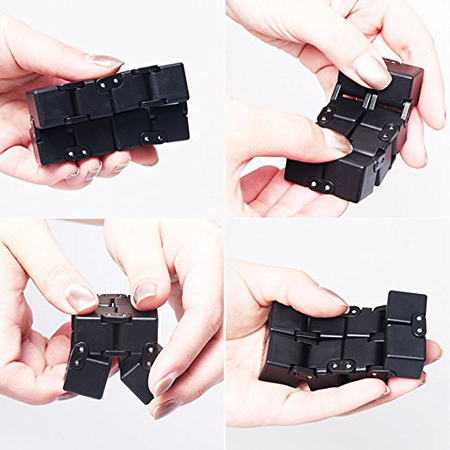 Fidget Spinner has been one of the top selling toys this year. This creative Infinite Cube is the newest generation of decompression cube after fidget spinners. You can easily carry it anywhere you like as it can be converted into any shapes. It consists of eight small cubes and you can rotate it casually to relieve anxiety and stress. It helps people quit nail biting, smoking, leg shaking and more. In addition, it works as a puzzle toy for children as well.
---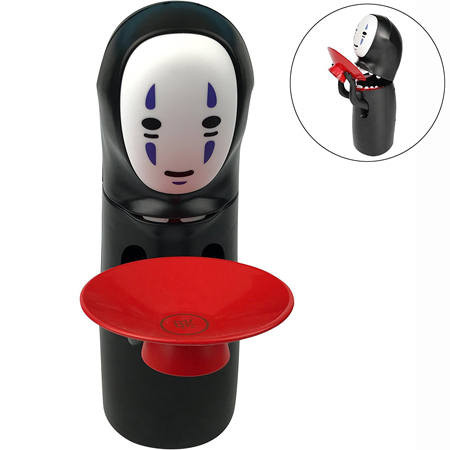 This No-Face Man funny coin bank can teach children the importance of saving money as well as be used as a special home décor. It's activated when you place coins on the saucer and makes "ah" sound just like the movie. Once there are enough coins in his bowl, he'll utter the painful, yearning groan. What a fun gift for kids and anyone who's interested in the film!
---

Foster your children's DIY ability with this Santa helicopter as it needs assembly when arrives. It will shine in the darkness through built-in colourful LED lights and Christmas song singing with LED light flashing. With the one-key return function, it easily finds its way home. Bring a joyful atmosphere of Christmas to your house now!
---

This luxury pink leather recliner is the perfect gift for your child, adding a WOW factor to your house. Made of PU leather and 9cm plush cushioning, they are designed for easy cleaning and long-lasting, especially for children. In a way, it can culture children's responsibility to maintain their own furniture. What's more, there's a built-in drink holder for them to put their favourite beverage! Let your kids relax in style this Christmas!
---

Make sure your cat has a Meowy Christmas! This brand-new 4-Level cat condo lets your little one enjoy its private playtime. It features a sturdy construction ensuring safety so that your cat can fully stretch its back, going up and down. It's also a fine place for cats to perch, have a snooze or look around their domain.
---

This liquor cabinet is the best gift for you and your wine loving friends! It is the perfect place to hold port, brandy, stemware, glasses and bottles with style. The hand-crafted hardwood legs and antique paper map can impress your guests. Bring it home as the perfect furnishing!
---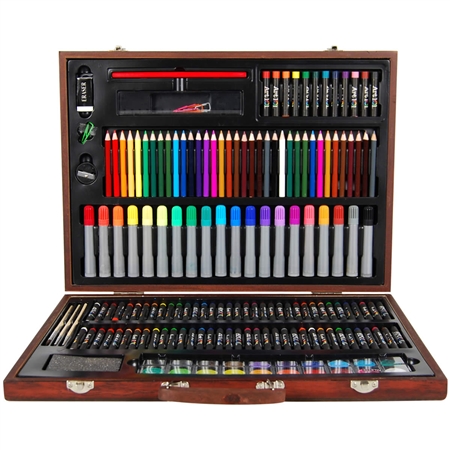 We put 70 Crayons, 36 Colour Pencils, 20 Watercolours, 20 Markers, 12 Oil Pastels as well as Paper Clips, Paint Brushes, Pencil Sharpener, Drawing Pencil, Sponge, Ruler and Eraser in this multifunctional art box. You kids will enjoy hours of fun craft time with this awesome kit! This wooden box is not only eye-catching but also portable. Your kids can bring it anywhere they want.
---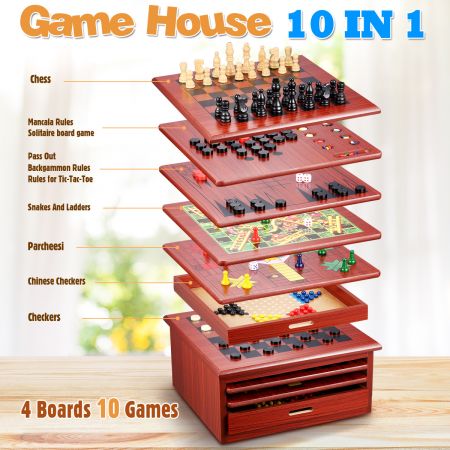 This awesome 10-in-1 Wooden Board Games houses all your favourites – chess, checkers, backgammon, Chinese checkers, tic-tac-toe, snakes & ladders, mancala, Parcheesi, pass out and solitaire! Perfect games to play during Christmas. No matter you purchase this for your own or for your friends, colleagues, you will never regret it. Pull your family around the table and let the games begin!