Whether you are a house-owner who are taking home repair tutorial right now from online websites or a handyman who is visiting a house to offer professional help, from basic repairs to complicated tasks, all require the right tools for efficiency and precise remedies.
If you have no hand you can't make a fist. This article is to introduce you to a wide range of tools, which are capable of dealing with the long list of facilities or objects to be repaired.
---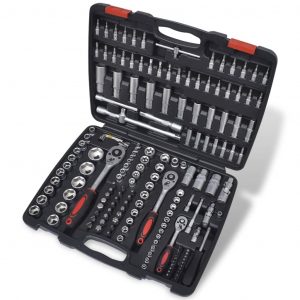 This mechanics tool kit consists of up to 193 pieces, including sockets, ratchets, extensions, a few bits, and some hex keys. The arrays of sockets in variable sizes are perfect for varied needs.
In the market, the drive ratchet is usually designed to be revisable for the convenience to change the direction with single-hand so you can easily switch from left-hand to right-hand for loosing and tightening. As well as the quick-release button on ratchet for releasing sockets fast. Chrome vanadium steel material will guarantee that these tools last for years and years.
---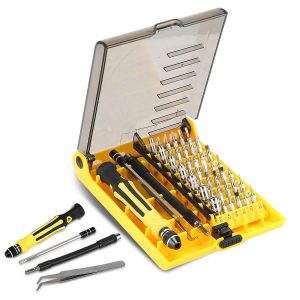 The 46-in-1 screwdriver tool kit is a perfect choice for some small DIY tasks. It can easily handle replacements such as replacing light bulbs or open a broken electrical switch.
The interchangeable design makes the kit convenient to use. It includes different types of screwdriver heads, rubber handle, extension shaft, extension rod and tweezers, ideal for simple immediate repairs.
---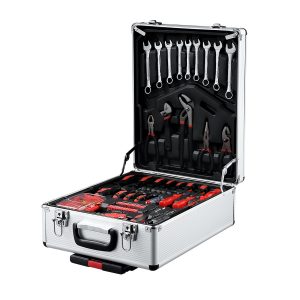 This toolbox kit is a fuss-free combination, packing all sorts of necessities up to 960 pieces such as pliers, wrenches, screwdrivers, test pencil, tyre gauge, hex keys, ratchet handle, kitchen scissors, insulation tape, and other small hardware ones for general home maintenance tasks.
There are removable subdivisions for showcasing types of tools and organising them neatly and safely. Also included are telescoping handles and wheels for easy moving. It is a must-have toolset for home-owners or repair experts.
---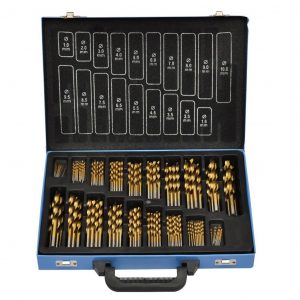 This is the best partner for dills. The full sizes of drill heads allow you to deal with different kinds of materials easily, such as tackles steel, cast steel, cast iron, sintered metals and nonferrous metals. The set plays a big role during installations like setting up a wood kennel, a metal coop, as well as specialized operations.
---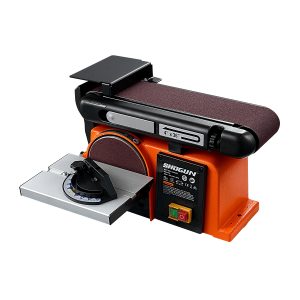 Complement your home repair tool kit with the SHOGUN 500W Belt Disc Sander. It highlights a constant speed and minimal vibration while shaping roughly jagged materials, and the adjustable belt and disc can help you easily handle horizontal, vertical or bevelled sanding or finishing.
It also features a mitre gauge for high accusation and an extended blade safeguard for safety, as well as a dust port on the side of the base collecting dust and debris. It is very useful if you are an ambitious gardener, farmer, or craftsman.
---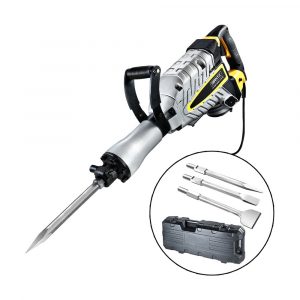 If you are going to remove the old floor tiles or restoring the bumpy road in your yard, try this electric jackhammer.
No other tools could rival its powerful performance and convenience in breaking concrete. Excellent anti-vibration, as well as a fast-adjusting and rotatable handle and a rubber grip, will make your job done effectively.
---
For home improvement, climbing high is unavoidable such as brushing the ceiling. But having a safe mobile scaffold will make a big difference.
The scaffold with adjustable heights and legs that can be adjusted respectively allows you to easily brush the walls or patch the leaky ceilings. Included safeguard measures such as pin lock system, lockable wheels and protective rails will ensure your safety.
---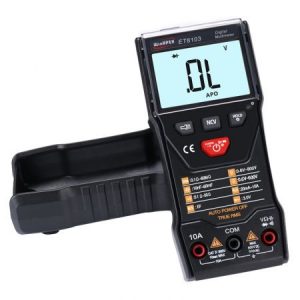 The multimeter is the tool that every home ought to have. With the device, electricity will be less scary so some basic electrical measurements can be done easily on your own. For instance, checking your bulb whether it is broken before buying a new one, checking an electrical outlet or a fuse before calling for a technician.
If the problem can be solved firstly, you might be able to save the cost of professional service. The Multimeter automatically showing digital display is more preferred.
---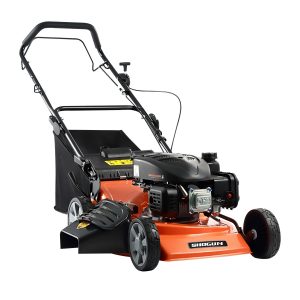 The best way to shave the wild lawn or grassland in your garden is to use a lawnmower. Among different kinds of lawnmowers, a cordless one is more preferred because of the unparalleled convenience.
This powerful 4 Stroke Petrol Lawn Mower is highly recommended. Its easy-to-use functions are for better results: a simple pull to start the engine and a mere lift to adjust the cutting height.
---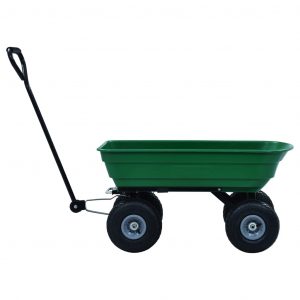 A tipping hand cart is also a versatile tool for houses. Without it, transporting heavy plants, removing redundant soil from your garden, or moving other bulky objects is always tiring.
This wheelbarrow has a storage capacity of 75 Litres, featuring large wheels and a convenient tipping mechanism. It is solid, robust, easy-to-clean and rust-resistant, perfect for being your working equipment.
---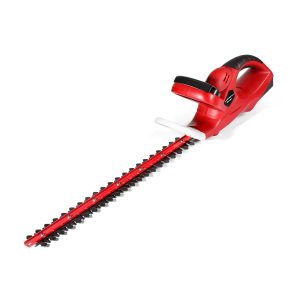 There is an important task in gardening—trimming hedges or trees. You may need an electric hedge trimmer, which allows you to remove excess branches in a flash.
A real time-saving device! Also, a cordless one is more preferable if you need to cope with a large-scaled hedge around your house without worrying about the annoying tangled and limited cable.
---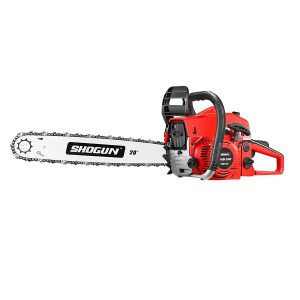 Different from a hedge trimmer, a chainsaw is more powerful for activities such as tree felling, limbing, bucking and cutting wood. It is a tool perfect for carpenter or sawyer.
Safety is the top consideration when using this bulky tool. Also make sure what you opt for are equipped with complete and efficient safety designs, such as a safety brake, anti-vibration ability, chin, rear handle guard, and more.
---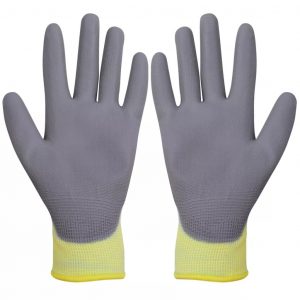 We are not iron men; we need gloves to protect our hands for tasks that could scratch or hurt our flesh.
A pair of nylon gloves can do a great job when we are repairing cracked windows and their screens, or replacing a broken electrical switch or outlet, allowing us to precisely manipulate the tools while also safeguarding us from electricity or pointy shards. Find yourself a perfect-fitting pair.
---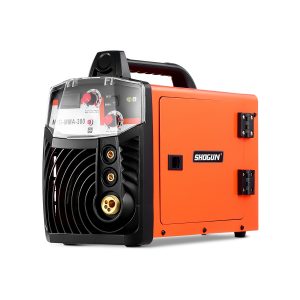 An inverter welding machine is perfect for fixing broken metal parts like welding the steel rails on the stairs, the metal joints of the gates. This device might be needed less frequently but it is still a necessary tool for emergency use. It is ideal to weld steel, stainless steel, copper, iron, and more.
---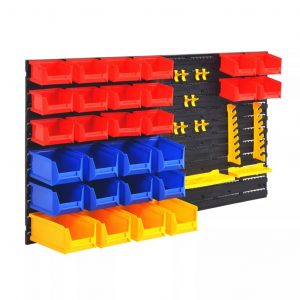 You know how to repair but don't know to organise tools? That will cause a problem when it comes to an emergent repair.
The easiest solution is to buy a professional tool organiser like the wall-mounted tool organiser which is also a space-saving option. It is convenient to classify tools such as screws, washers, nuts, bolts, nails, clips, and more, as well as get hold of wanted things easily.
---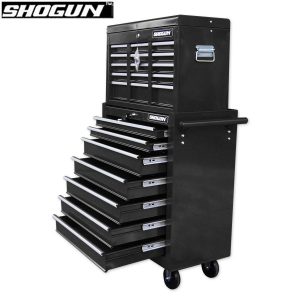 The mechanic toolbox is a boon to mechanics. Mechanical enthusiasts or repair specialists who possess piles of hard-ware tools will find it a must-have in their garage. With tools stored properly and neatly, the kind of toolbox is equipped with casters, allowing it to move around easily despite its bulky body.
---
Conclusion
Now all you need is to check out your garage and find out what you lack! Become a repair expert yourself for basic home remodelling needs and save your wallet! If the tools listed here are do not fit your preferences, please go to our website crazysales.com.au for more options and details.