Are you a DIY lover always wanting to make something practical and chic but fear that it's too much work? This blog will show you quick and easy sewing projects that should take an experienced seamstress about 10 minutes or less to sew and even a beginner should be able to do them fast. (See also Sewing Machine Review: Carina VS Brother.)
Sew an Oversized Sleep Mask

Have you ever complained the sleep mask you bought is too small and lets light in around the edges? Make your own perfect sleep mask easily under 10 minutes now!
Supplies:

15″ of fold over elastic (FOE)
1/4 yd or scrap of Woven cotton
1/4 yd or scrap of Satin
Template Oversized Sleep Mask download
Steps: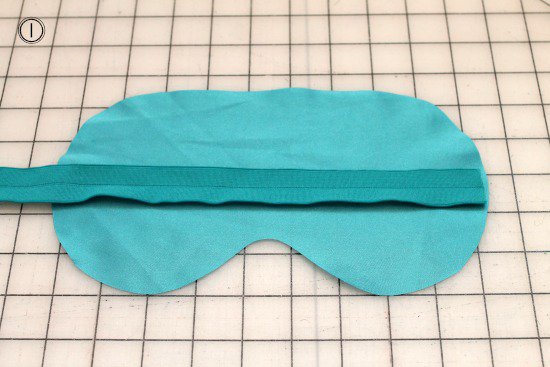 1. Cut 1 pattern piece from satin and one from your woven cotton. Baste your FOE right sides together (RST), centered on one short end. Place on your face and stretch the FOE around, checking that you like the placement and length before trimming and basting the other side. I preferred a tighter fit, with 13″ of FOE, and placed the bottom edge of the FOE about 2.5″ up from the bottom of the pattern.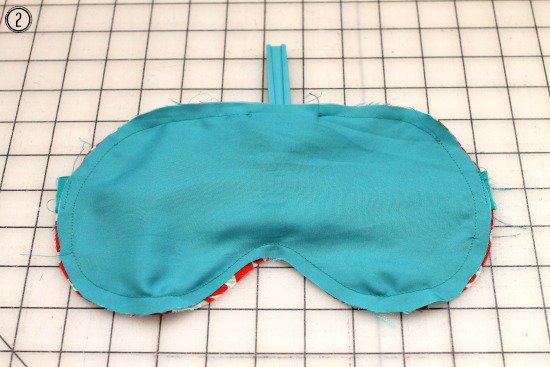 2. Place the woven main piece RST with the satin piece, making sure the FOE band is tucked inside neatly. Sew around the edges with 3/8″ seam allowance, leaving a 2″ gap at the top for turning.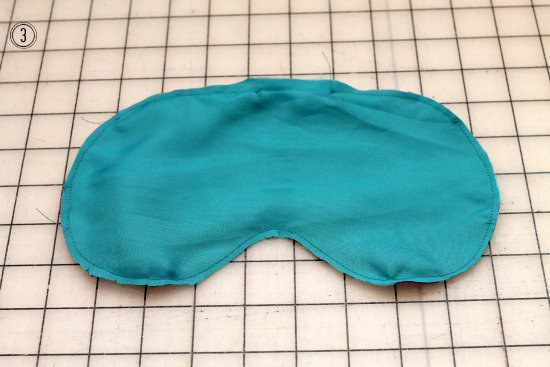 3. Trim your seam allowance down to 1/8″, except over where your gap was left. If you really want it to press nicely, you can cut tiny triangles out of the concave curves and tiny slits in the convex curve where your nose goes.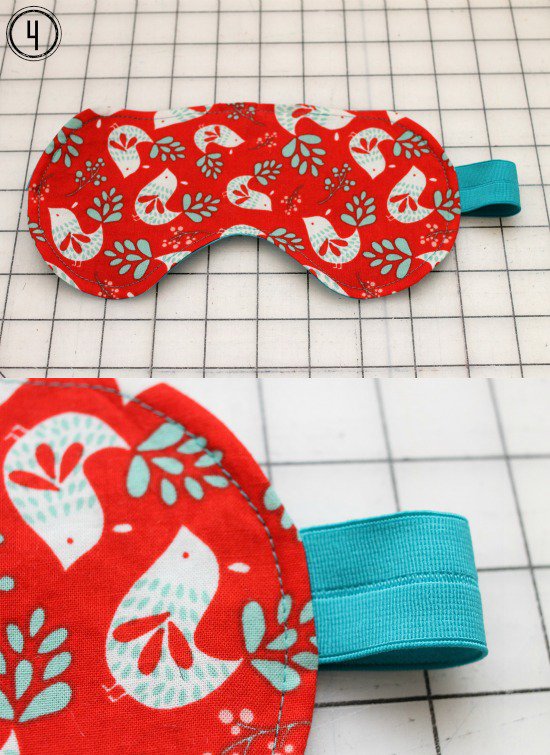 4. Pull the mask right side out through the gap you left and press well, tucking the seam allowances down into the opening. Topstitch 1/4″ from the edge all the way around, taking care to not stitch through your FOE! Ta-da. You can shut the world out in style now.

Now you can block the world out for a quick nap or while traveling!
Easy Ruffle Maxi Skirt

Supplies:

1/2 Yard Ruffle Fabric in this case. (Depend on the size of skirt you are making.)
Steps: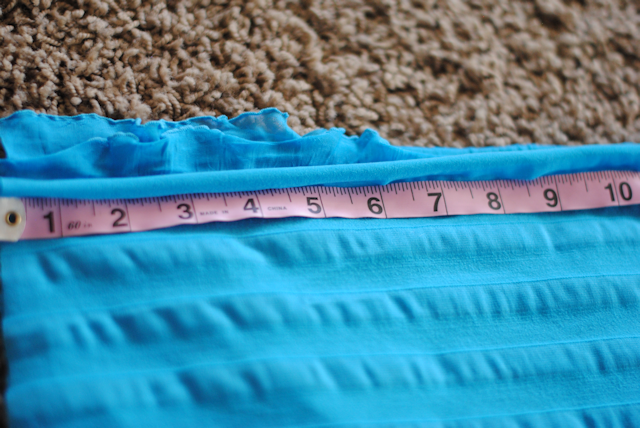 1. Measure the girl you are sewing this for (if you can). You need the waist measurement and the length. Lay your fabric out and fold it in half so that the ruffles are on the inside. Measure the top of the skirt.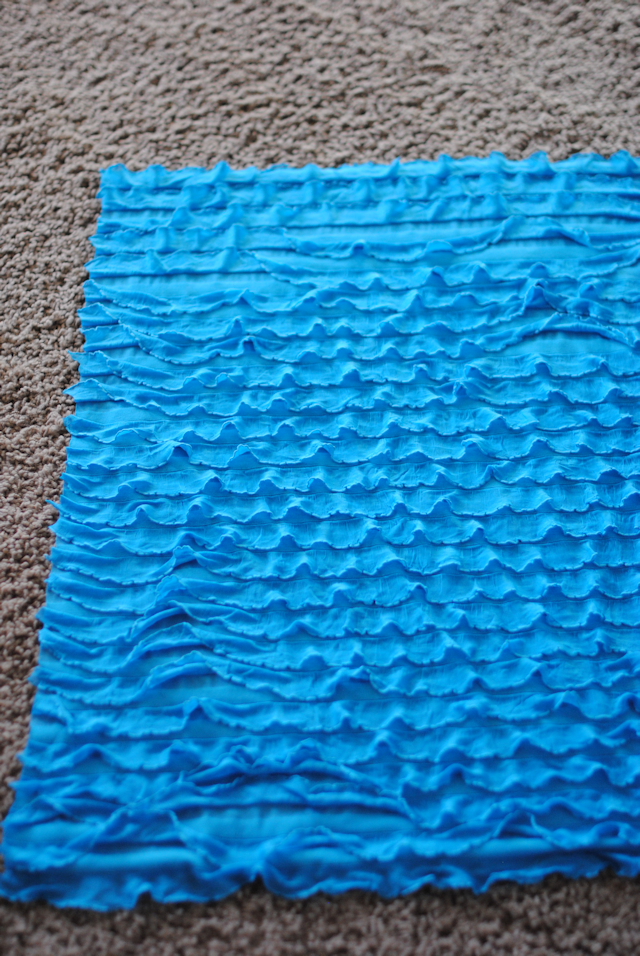 2. Cut the side of the skirt, angling out slightly as you cut. Cut it about 1 inch longer than you need. At the bottom, cut carefully so that you don't cut the bottom ruffle, but just cut the fabric under it. Now, you should have one large, slightly angled piece of fabric.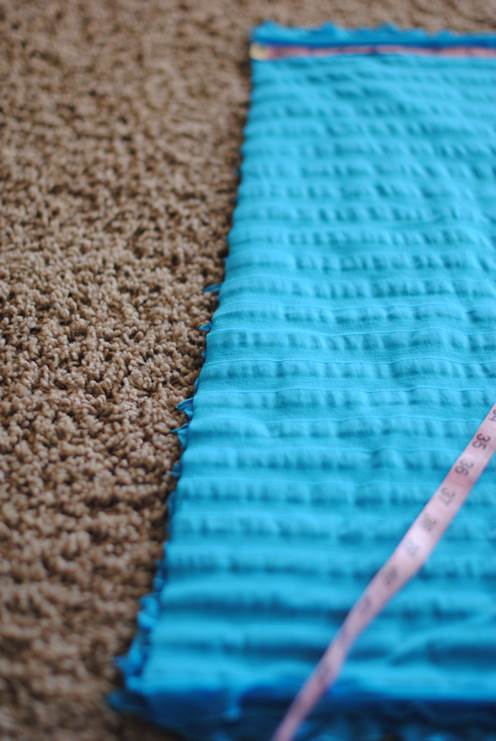 3. Fold it in half again with the ruffles inside and sew up the side of the skirt.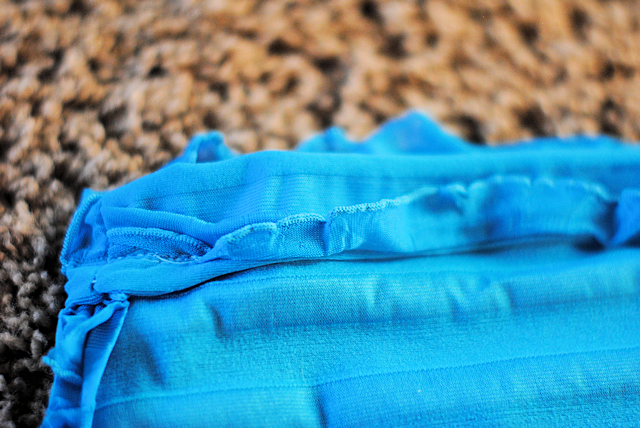 4. Fold the top edge in (towards the non-ruffled side) about 1 inch or so. Sew around the to create waistband.

Done!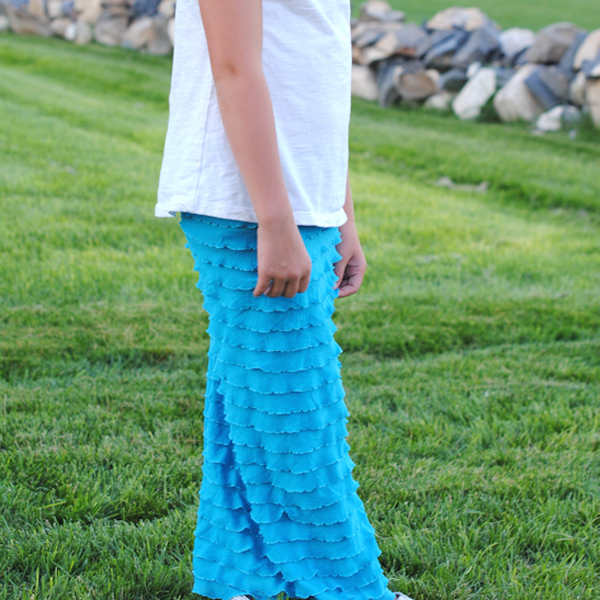 Leggings

This video will show you TWO ways to sew a pair of leggings.
Try quick and easy DIY sewing projects with less than 10 minutes! Practical sleep mask, gorgeous dress or super comfortable leggings, you could start right now.
See also Sewing Machine Review: Carina VS Brother.
Reference:
http://so-sew-easy.com/sew-an-oversized-sleep-mask/
http://crazylittleprojects.com/2014/07/easyrufflemaxiskirttutorial.html
http://www.madeeveryday.com/2015/04/how-to-sew-a-pair-of-leggings-for-any-age.html/