All kids adore dressing up like a fairy, a princess or a pirate. It is every child's dream of becoming a superhero or a princess at a ball even for just a moment. Dressing up with fancy dress is a sure way of giving them the joy they deserve. You can get ideas for fancy, funny and funky dresses from several sources like magazines, storybooks, TV shows, movies and more.
With a great array of fancy dress for kids in the market, you can definitely find one that will suit your child's dream. If you are still worried that you might make the wrong choice, here are some tips to guide you.
Magical Choices for Girls
Girls love to be dressed up and play the roles of princesses in fairy tales. Snow White, Cinderella, Rapunzel, and Belle of Beauty and the Beast are the most common dresses for your little princess. Most of these characters were created by Disney.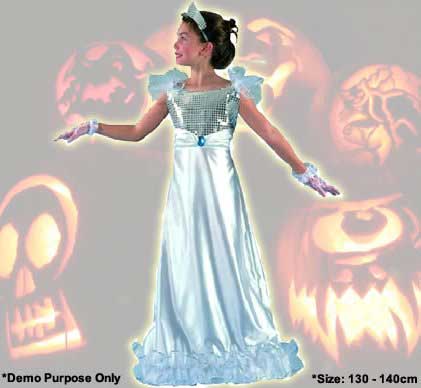 Little Red Riding Hood is also a good choice for your precious girl. To complement these beautiful and magical fancy dresses, Masquerade Mask is also a good option for your shopping. This will give your child the perfect feel of a fairy tale ball.
Boys and their Masculine Superheroes
Meanwhile, boys are more of the adventurous types. They love costumes that portray their favorite superheroes or characters in their favorite TV shows. There are countless Superhero costume that you can choose from. Whether these characters were created by DC or Marvel, your child will surely love wearing a superhero costume from one of these characters.
Since they come in wide variety, it is better to give your children freedom in choosing the best and most magnificent costume that would reflect their personality and dreams. For boys, the Batman inspired costume is the most popular. Other popular choices for kids are Spiderman and Superman costumes.
Choosing the Right Fancy Costume for your Child
There are several options for fancy dress or superhero costumes for kids. Instead of insisting what you prefer, encourage your child to pick what they like. By helping them choose the costume, you are also teaching them to use their imagination. Even choosing the simple sword or a crown that would complement the entire costume will help improve their creativity. It is also proven that dress up roles improves their communications skills.
Getting the right fancy dress or costume will make your child's playtime a more exciting one.