Don't let the holiday rush spoil your budgeting this Christmas season. Be a wise consumer. Start decorating for Christmas this early and save. No need to sacrifice elegance because you can still be classy at a shabby price with these tips:
Use What You Have
Instead of buying new stuffs for Christmas decoration, why don't you just use old decorations in a new way? Make a wreath out of old Christmas balls instead of using them around Christmas trees. Follow the same principle with ribbons, pine needle Christmas trees and many others.
No Fad, Only Classic
If you'll be buying something new, buy something that will last for long and will never go out of style. Think classic, and not fad. Some examples are pine needle Christmas trees, regular string lights, and assorted colourful and shiny ribbons.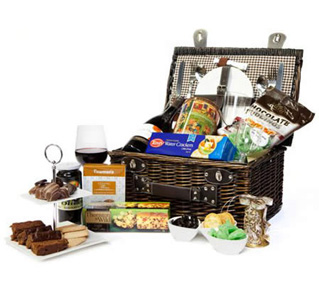 Buy in Bulk
So if you really need to buy more, then why not buy in bulk? There's always a discount when buying in bulk. You can get Christmas trees in different sizes, for instance. Also get assorted Christmas lights and lots of inflatable decorations. All these should be enough to satisfy your classy cravings without classy spending.
Buy on Sale
Consumers have strong buying power every Christmas and different stores will never fail to take advantage of that. Why don't you take advantage of that instead, and buy during sale where you can get items with 40% or more discount.
Crave for Consumables
Spending on food is not spending at all because eating is a necessity. So why not use foods as classy Christmas decorations? Use Christmas hampers. Consider buying pre-made Christmas hampers because they are cheaper than buying goodies one by one. Hampers packed with Christmas goodies are not only good for decorations but excellent Christmas gifts too.
Decorate with Non-Seasonal Displays
Indoor and outdoor Christmas decorations will surely make a house look festive. But after the holidays, it will be the dreading time of packing up. No need to pack up if some decorations are non-seasonal like the table display with fibre optics lights. Its timid glow is perfect anytime and for any occasion.
Get Inflatable Decorations
Big decorations often mean big spending. But not with inflatable decorations. You get super huge Christmas decors at a super small price. They're easy to set-up, easy to pack-up, and easy to store away.
Christmas would be more enjoyable if there's no worry about piling up bills. So just sit back, relax, and follow the tips above for a thrifty yet classy way of decorating for Christmas.