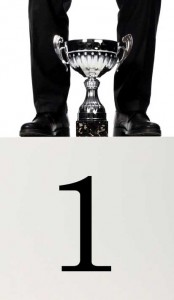 Guild Wars 2, Virtua Fighter 5, World of Warcraft, Ridge Racers, and Final Fantasy XIV are just some of the most popular games nowadays. Many gamers are being hooked on these games because of their very exciting concepts. Playing video action games is undoubtedly very thrilling.
But you can't claim that you've already experienced all of the thrills that these games offer if you lack the necessary games consoles and accessories.
Video games consoles and accessories can take you to virtual reality through the graphical realism and interactivity they create. As a gamer, these are the kind of experiences that you surely don't want to miss.
Below are some pointers on how to put your gaming experience to the next level.
1. Get Portable Consoles for Better Gaming Experience
Play games even while you are on the road. With portable gaming consoles like DS Lite travel pack, Sony Playstation portable PSP 3000, and Play Station 3, you can entertain yourself with thrilling video games anytime you want and anywhere you go without lessening the fun.
Portable gaming consoles like DS lite travel pack will let you experience a great audio experience through its audible and clear earphones. It also comes with DS Lite stylus extender with Stock Stylus to provide better comfort and grip. Sony Playstation portable PSP 3000 will also allow you to enjoy breathtaking games. This will let you access VidZone™ and PlayTV™ wherever you are.
Of course, you cannot also discount the fun you can get from Play Station 3. This has a bright and fast LCD display, built-in microphone, and extended video-out. If you want to enjoy high quality videos even while on the move, this is something you have to get.
2. Equip Yourself with Gaming Accessories
You can make your gaming experience more fun by getting the right gaming accessories. Two of the gaming accessories that can enhance both the fun and thrill of your gaming experience are PS3 Bluetooth console and racing gaming wheel.
So how can an accessory like a PS3 Bluetooth console boost your game-playing fun? There are quite several reasons. First, this will spare your eyes from the messy look of tangled wires since this one is wireless.
You can enjoy gaming and chatting while you're comfortably sitting in your sofa. Plus, this can give you an ultimate wireless experience by placing the wireless keypad on the top of wireless controller.
Meanwhile, a racing gaming wheel is an indispensable accessory if you love driving video games. With this, you can really feel like you are driving a real car.
These video games consoles and accessories will definitely give you much fun and excitement as it intensifies your desire to become a champion.