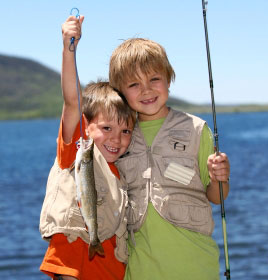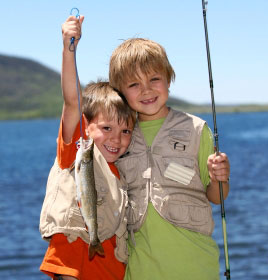 Fishing is one of the many outdoor activities that are loved by many, especially by people who love to find peace in dabbing their fishing pole with a Bobber and a hook to the ocean, sea, or lake until they catch a fish. More and more people are engaging themselves to angling because of the incomparable rewards it gives like tranquility, joy and fulfillment.
So if you are always getting an exhausting week, why don't you experience the fun of being an angler and cast your tackle into your chosen water spot? Of course, don't forget to bring with you important fishing equipment that will allow you to fully enjoy this activity.
Here are some of the must-have fishing gears and accessories:
•Musaki. This is a high quality fishing rod that is made up of graphite composite and heavy action fiberglass. Also, it comes with foam grips to give comfort to your hand. Indeed, it is a perfect tool to use if you want to catch a large fish. Because of its rigidity, it is also the right thing to bring with you if you would go to boat fishing.
•Pink Genki Spin Fishing Rod. This fishing rod is sturdy and light because it is made of durable fiberglass. This also features a reel seat that makes it suitable to use for most Australian fishing environments.
•Fishing Reel. Every angler should have this equipment, but never settle for ordinary fishing reel out there since it may spoil your fishing experience. Choose a durable reel that also features anti-reverse function, with a line capacity of up to 150m and with a good gear ratio.
•Aluminum Spool Front Gear Drag 9+1 Bearing Spinning Reel. This particular equipment will allow you to fully enjoy your fishing expedition as it features a front gear drag spinning reel. Another good characteristic of this fishing gear is its sturdy plastic body which reduces vibration. Thanks for its computer designed balanced rotor. It also features instant anti-reverse that comes with a power drive gear. Catching a large fish is not a problem with this reel.
By having the right fishing equipment with you, you will surely have a more thrilling and enjoyable fishing experience.
Also, don't forget to bring with you other important fishing tools and accessories like hooks, snaps, lures, gaffs, lines and baits. Include a camera in your kit to capture those thrilling moments. And if you are too passionate with this hobby and you want to practice your fishing skill even at home, a potty fisher may just be the perfect thing to have. This will bring you a continuous fishing fun!