Do you dream to grow a garden but fret that you don't possess a green thumb? Fret no more because by knowing how to grow a garden, it isn't impossible to fulfill your dream of growing flowers in your backyard or even turn it into a magnificent landscaping. Maintaining a flourishing garden all throughout the year is very possible by equipping yourself with the right skill and appropriate tools.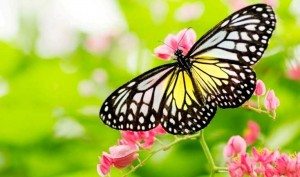 Create a Controlled Garden Area
The first thing you have to consider is the climate or weather condition. It is necessary to create a controlled growing area to keep your plants and flowers healthy and blooming. You can do this by having greenhouse, hothouse, or nursery. All of these three have particular uses but serve the same purpose, which is having a controlled temperature to cultivate plants, flowers and young trees. It is very important to choose the growing environment that is right for your location.
The Key for a Successful Year-Round Gardening
There are more important pointers you have to keep in mind in order to farm a flourishing garden all throughout the year. The most important of these are presented below:
•Decide on the kinds of plants to grow. Choose carefully the kinds of plants you want to grow. Do you want to grow flowers, vegetables or fruits? This is very important because your choice will determine the heating and cooling temperature you need in order to maintain in your growing environment. You may also perform horticulture, but it is a must to know the plants' resiliency when it comes to extreme weather conditions so that you can continue to grow them all year round.
•Plant based on desired harvest time. To maintain a continuous harvest, it is best to plant the seed at regular intervals. When planting a winter crop of tomatoes for instance, you have to plant the seeds in June and transplant in September.
•Provide proper care. Make sure to use the right soil at all times. It is very important for the plants to receive a regular exposure to sunlight. You may also fertilize the soil of your plants to ensure that they are in their best condition. Weed, plow, and hoe if necessary. By providing your plants with a proper care, you will surely enjoy harvest time. It's fulfilling to watch fruits and vegetables as they ripen. In the same way, you will surely enjoy the sight of lovely flowers as they bloom in time.
Of course, for a successful gardening, you have to have the right tools with you. Some of the tools you should not miss to have are shovel, patch, plot, wheel barrow, brush cutter, and vegetable patch kit. You may also highlight any area in your garden by accentuating it with a garden statue that will please the eyes of everyone.