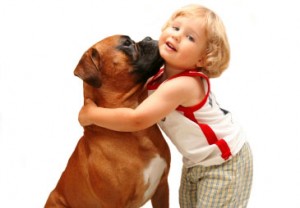 Dog owners have the obligation to provide for the needs and other basic necessities of their pet. A dog needs comfortable shelter, right kind of food, proper grooming and a place where it can play. The appropriate accessories and proper dog care will help improve their agility and make them healthier.
For new dog owners, it may be difficult to choose the best dog products out there. There are countless dog products and accessories where you can choose from. But before buying any product for your puppy, make sure that you get those that will cater to their basic needs first. Creating a checklist will help.
Helpful Dog Products Around
Dog owners often need to leave their dogs outside; hence, you may want to invest on a good quality kennel. Make sure that the kennel you buy is durable enough to ensure that your dog is safe and comfortable. Buying a good quality kennel means that what you bought will not let rainwater come in. Waterproof kennels are now available so you can never worry about your dogs when left outside. Another option is to have a dog cage, but this is recommended indoors.
If you need to bring your dog somewhere, use a portable soft crate carrier to ensure that your pet is stress-free when on long travel. Apart from kennels and carriers, there are also several products and accessories that can offer comfort for your dogs. Don't forget a comfortable dog bed, extra bowl for food and a number of dog clothing.
A dog collar is also an important dog accessory. Various styles, colors and sizes are available. Collars can serve many functions such as controlling your dog or an area where you can put a dog tag. And of course, a collar can also be used as a fashion statement especially when owners love to see their dogs all dressed-up. There are also training collars used to control dog bark. A leash is also a must for your dog.
Playpens also play a crucial role in a dog's life. A playpen is an area where your dog can stay comfortably. This is especially helpful when you need to take care of some household chores and you don't have extra time to look after him. In this area, he can play, exercise and rest. Playpens are offered in two types—the indoor or the outdoor types. Most of them include puppy toys, dog bones, balls, tug and plush toys. Before purchasing a playpen, make sure that you are buying the durable one.
Pet Store for your Dog's Needs
Pet stores are everywhere, and you can find them in almost every city or town. When on the lookout for the perfect supplies for dog care and grooming, always remember the needs and comfort of your dog. The products you choose don't have to be extravagant. Go for products that are ideal, convenient and reasonably priced.