Looking for something to keep you busy this weekend? Here's a collection of various events, exhibitions & shows happening all over Australia. Find one near your city!
---
Melbourne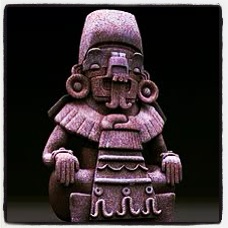 AZTECS (exhibition) Melbourne Museum; 11 Nicholson Street, Carlton; open daily 10am-5pm; 8341 7777; Until August 10
Aztecs explores the glorious, dramatic, and ultimately tragic story of the Aztec Empire. Featuring more than 200 sacred cultural objects lent from museums throughout Mexico, the exhibition provides a fascinating insight into the way of life, beliefs, and sacrificial ritual of the Aztecs.
---
Sydney
Shark Reef Snorkle Sydney Aquarium Wharf, Darling Harbour; 8251 7800
Warm up this winter at Sea Life Sydney Aquarium with the all-new Shark Reef Snorkel experence. You can snorkel the Great Barrier Reef right in the heart of Sydney – in water that's a tropicl 25 degrees C! You'll encounter reef sharks, sawfish and tropical fish, all from the safety of a see-through enclosure. No expereience is required, so there's no reason to miss out on this fantastic new attraction
---
Canberra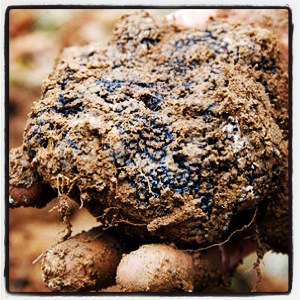 Truffle Magic Bellconnen 10 Lathlain Street, Bellconnen
Winter also means truffle season in Canberra. Throughout the cooler months, Bellconnen Markets will embrace the culinary black diamond to bring shoppers a true truffle experience. There are a number of events sprinkled throughout the season at the markets. Participate in specialised cooking classes and attend demonstrations by some of Canberra's best chefs and discover the many uses for the black truffle.
---
Tasmania
The Taming of the Shrew Playhouse Theatre, 106 Bathurst Street, Hobart; 26 July to August 10
One of the most classic and controversial Shakespeare plays, The Taming of the Shrew, directed by Julie Waddington, retells the story of Petruchio and Kate, and of marriage and power. The seductive and comic tale graces the presence of the iconic Playhouse Theatre and gives the Tasmanian audience a treat that is a wonderful night out on the town.
---
Darwin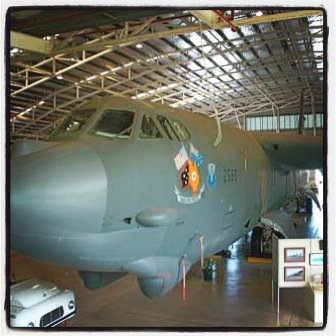 Australian Aviation Heritage Centre Sturart Highway, Winnellie, 9am to 5pm
A feature of the many displays depicting the Northern Territory's involvement in civil and military aviation is the huge B-52 bomber – one of only two found outside the US. The wreckage of a Japanese Zero fighter plane is a remnant from Darwin's attack in 1942, while other exhibits include a Spitfire, a Wessex Helicopter and the 'Bombing of Darwin' display.
---
Australia-wide
Do Some Shopping! Online, CrazySales, Always Open!
Welcome to CrazySales.com.au – the fastest growing site for online shopping in Australia! We have been providing manufacturer direct deals at great bargains for our customers since 2007. At Crazysales.com.au, you can find great deals on thousands of items for each member of the family and for every aspect of day to day life. Our diverse array of categories makes it easy to find just what you are looking for.