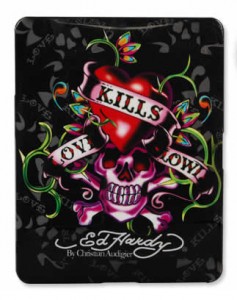 Function and style—that's Apple. Besides stylish appeal, they also have the most advanced features for an MP3 player, a mobile phone, or a portable tablet. Get the best out of any Apple device with these must-haves:
Power-up
Gone are the days of drained batteries. Today, iPod, iPhone, and iPad can be charged anywhere, anytime with the more versatile chargers in the market.
Every Apple unit comes with a charger. Add a car charger to power up the device while on the road. Save time by multitasking the charging time with a dock, cradle. It can charge up electronic devices while synching with other devices.
Cable Free?

Even though Apple products function via a wireless system a number of people still choose to use cable accessories. If you prefer to use accessories with cables , then consider getting a retractable cable accessories to ensure wires don't get tangled.

Protection and Style
Apple never fails to flatter the user with the sleek and elegant appeal of iPod, iPhone, and iPad. You can however make your Apple device look better or at least protect its elegant appearance with a case.
There are so many different types of iPad accessories to enhance your product. Choose from a range of stylish covers, screen skins or stands to protect your iPad
There are silicon protective cases that were specially made for every Apple product. Go with the plain ones for that clean appeal or go funky with printed cases.
Move to the Groove
Listening to music is best when doing your regular workout. But the physically demanding activity might only put the MP3 player at risk. Get an MP3 armband case to keep the iPod or iPhone secured while listening to your favorite tunes. Consider getting earphones, headphones, and speakers, too. There are dock or cradle models double as speakers also.
If you get bored listening to music on your FM radio, turn your digital device into a car FM transmitter and listen to your favorite music. Only use a reliable car FM transmitter for your iPod. One of the best options is the car audio iPod/iPhone FM stereo transmitter modulator charger.
Using accessories will definitely improve style and performance of any device. And if you think that the unit itself is great, wait 'til it's used with the best iPad, iPod, or iPhone accessories and it can get even better.