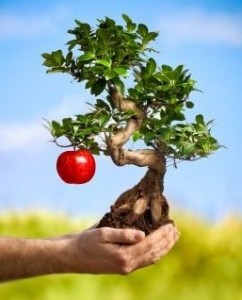 There is one car for every 2 Australians, making this country the world's second highest in car ownership level. And that translates to 46 tonnes of the deadly carbon dioxide. This is four times the world average, making us one of the highest producers of this killer gas.
You can help in reducing carbon emission by going green. If possible avoid using your car for short distance trips. If you are going to shop at a mall, eat at your favourite restaurant, or want to relax at a park, better travel without the car. You can walk, use a scooter or ride a bike. Below are some of the good reasons why travelling without your car is a good thing to do.
Walking. It's no news that walking is one of the best forms of exercise. It's easy to do, do not require any exercise equipment, entertaining, and effective. But besides walking your way to a healthy body, choosing to walk is also the way to a healthier environment.
There will be fewer accidents on the road, less traffic noise, and cleaner air if more and more people choose to walk.
Scooters. A two or more kilometers of walk can be tiring, but not if there's a scooter. Also called as a kick scooter, this thing requires a literal kick start and kick-going. Legs will certainly develop muscles with the constant kicking. That's why it's better to shift legs when riding it.
Compared to walking, scooter is a more expensive way of traveling. But that extra expense will be worth it because it can take you faster to your destination.
While bikes are faster and more convenient, scooters are more portable, especially the folding variety. Electric scooter is yet another of its interesting variety. This is much more convenient than the non-motorized one and can travel at 10 miles per hour.
Bikes. Cycling reduces dangerous carbon emission, noise pollution, and traffic congestion. In fact, our economy saves $63.9 million because of reduced traffic congestion alone.
Using the bike instead of the car also promotes healthier lifestyle. Studies show that regions with high rate of cycling have low rate of obesity. The practice also reduces risk of cardiovascular and respiratory diseases. Best of all, bikes open up yet another worthwhile form of recreation.
Electric bikes are also available for those who easily get tired. If portability is your problem, then get a foldable bike, which saves a lot of car and garage space.
There are two major benefits of using a scooter or bike when travelling. One, it reduces the transportation impacts to the environment. Two, it reduces your risk of getting cardiovascular or respiratory diseases. If most of us will shift to this mode of transportation, then it won't be long that our country will be the healthiest in the world.