A mum deserves the world – whether it is your mother, your mother-in-law, or your wife. Though it can be somewhat challenging to express your gratitude every day, Mother's Day offers a perfect opportunity to show how much you care for her. And what is better than an awesome gift selected by Crazysales?
If you are considering gifting something special to your mum this Mother's Day, you have come to the right place. Here at Crazysales, we have rounded up the 20 best gift ideas for all kinds of mums, so now read on to find the ideal gift that all mothers will appreciate.
4 for Mums Who Care About Their Looks
For any mother who loves dressing up, look no further than this selection that includes a vanity dressing table, a professional portable electric manicure machine, a portable rinse basin, and a cordless automatic hair curler.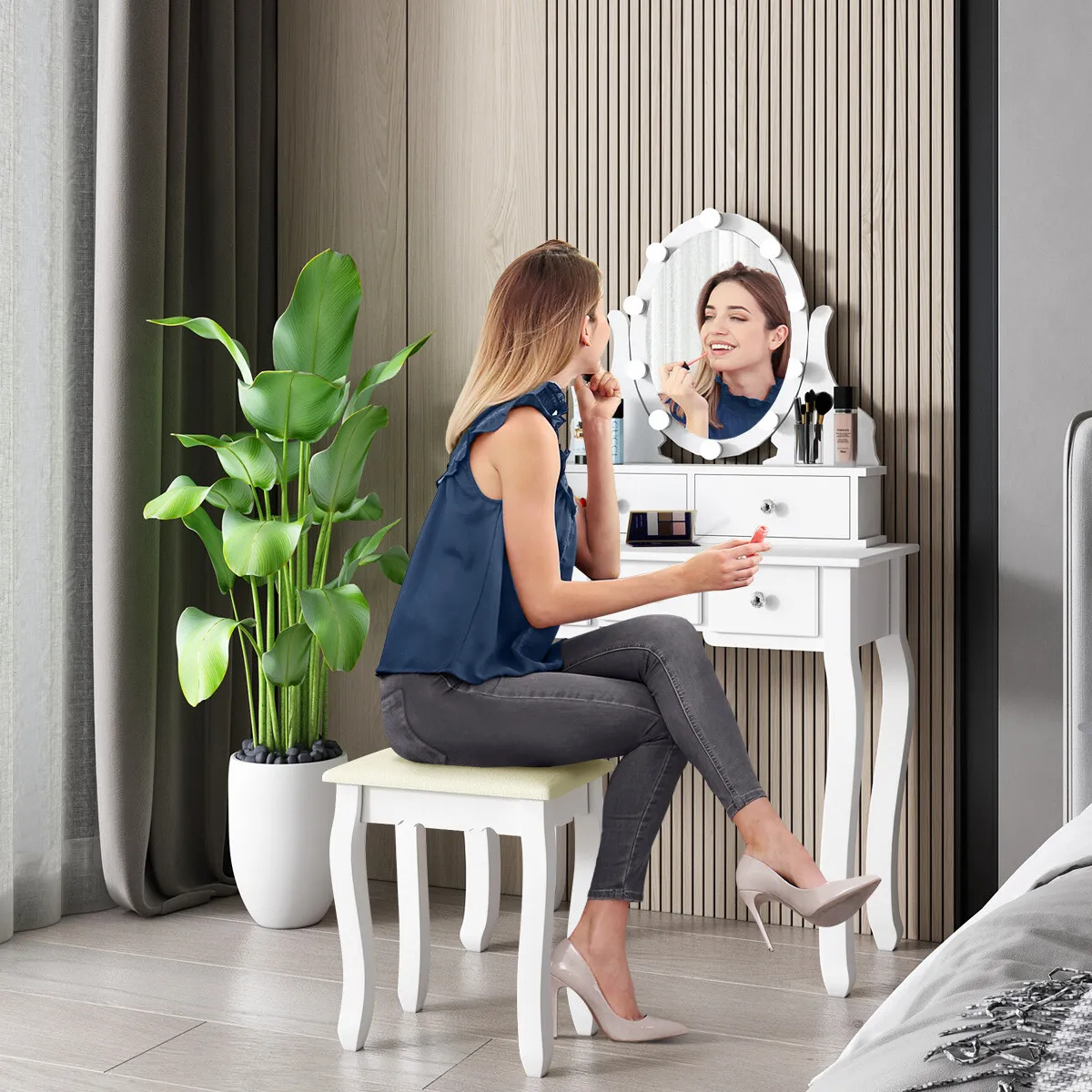 Was: $429.95
Mother's Day Price: $159.97
Elegant and functional, this vanity dressing table makes a great gift for any mum who pays much attention to their looks. Featuring a large glass mirror with 10 Hollywood-style LED bulbs, it provides soft and non-dazzling light for makeup. This vanity comes with five drawers to store jewellery, makeup, etc. and a large tabletop to display perfumes, toiletries and other supplies. Characterized by a sleek design, this dressing table will be a bewitching highlight to the bedroom or dressing area. Moreover, it is made of E1-graded MDF wood in a chic white finish for continual use. With this Hollywood-style lighted vanity table, getting ready for a new day or getting ready for a date is a breeze.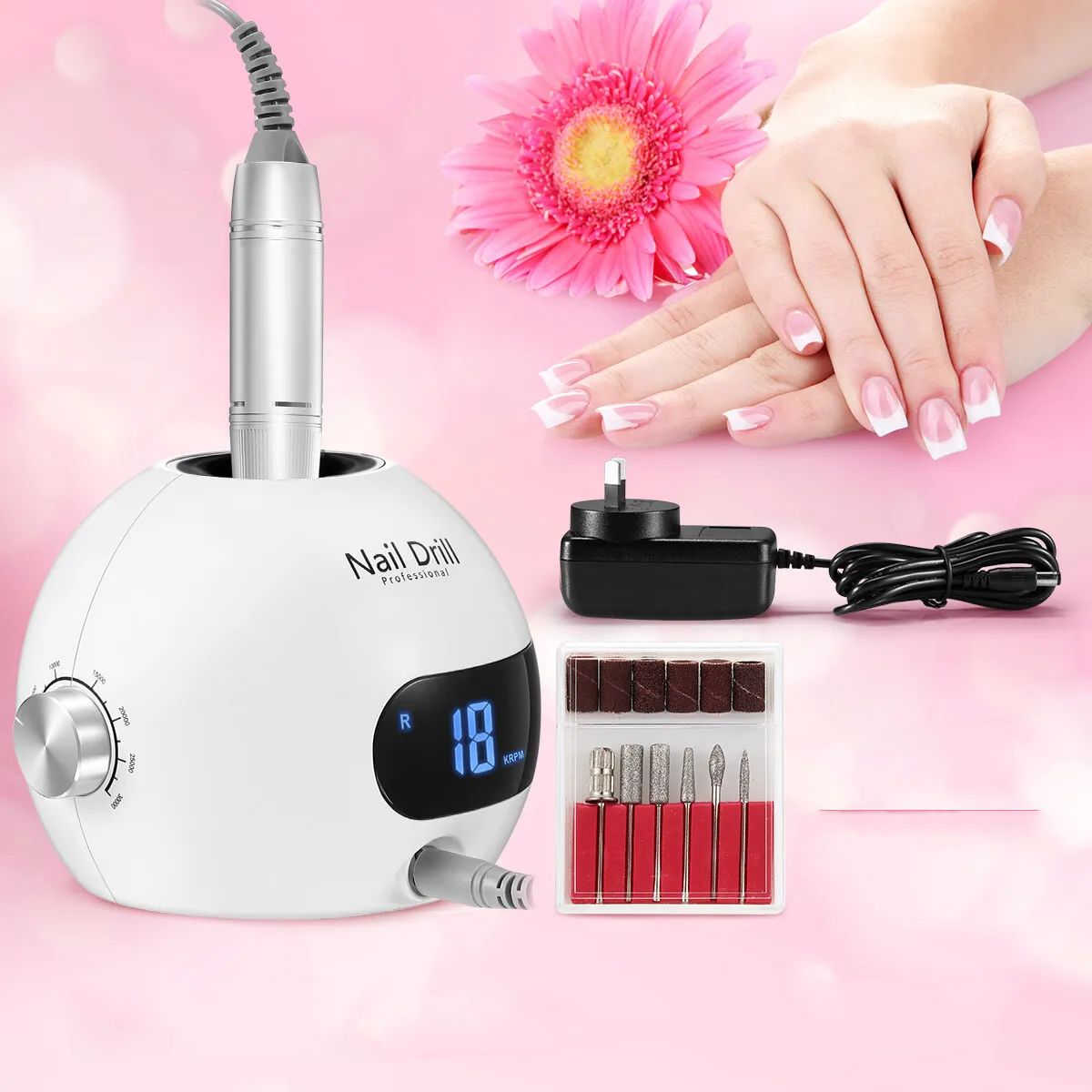 Was: $199.95
Mother's Day Price: $69.88
If your mother enjoys a manicure, this professional portable electric manicure machine set will be the best gift this Mother's Day. It equips with a high-quality bearing for working smoothly at an adjustable speed, a superior torque to avoid stopping occasionally when applying appropriate pressure, and a smart LCD screen to display the accurate RPM and direction. With Hand Mode and Foot Mode, this nail drill will meet different requirements. Moreover, featuring the F-Forward and R-Reverse buttons to change the direction of the rotating bit, this electric file enables any right-handed or left-handed to use. Functional, versatile, and quiet, this manicure machine set will allow your mum to do her manicures like a pro.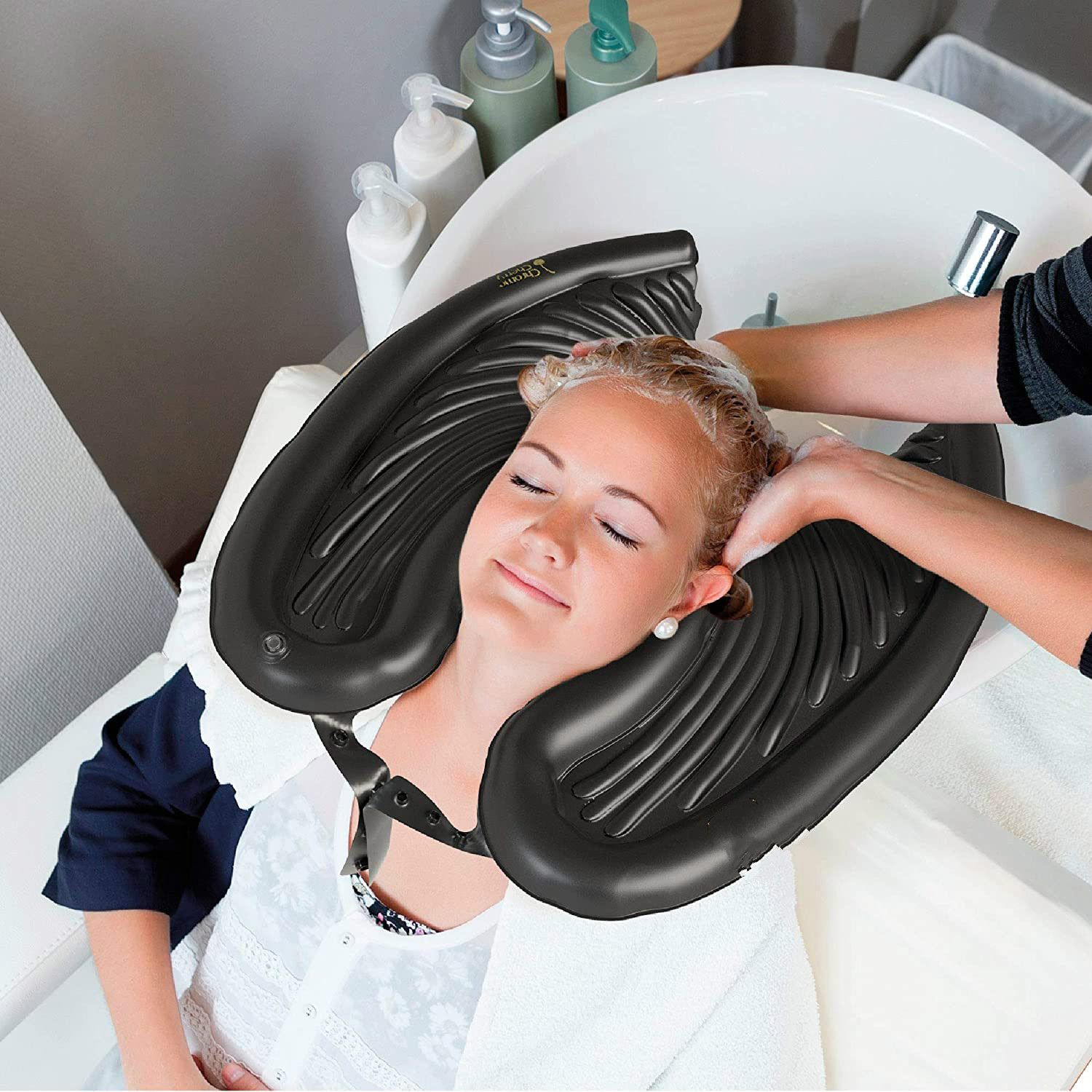 Was: $69.99
Mother's Day Price: $29.99
Say goodbye to leaning over the sink and provide clean, easy, and professional hair washing at home with this portable inflatable rinse basin. It stands out for a comfortable cushion to give flexibility and extra comfort, an adjustable pocket to catch hair clippings, and a drainage system to minimise spillage and routes water directly into the sink or bucket. Thanks to its cushion contour, this mobile salon offers neck support in any position. Besides, this portable shampoo bowl inflates and can be wiped clean in seconds for easy use. Perfect for washing and cutting hair at home, this revolutionary patented mobile salon makes an ideal gift for an elderly mother, professional stylists, caregivers and more.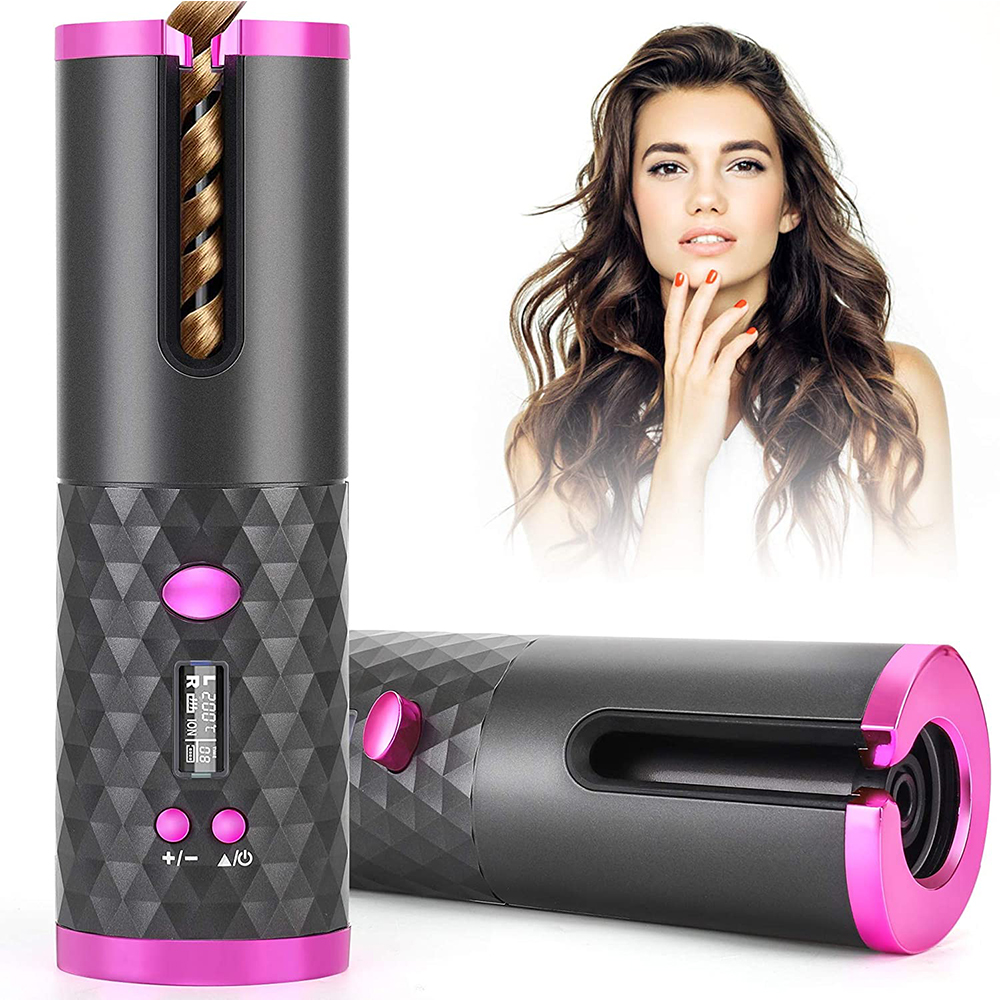 Was: $89.95
Mother's Day Price: $44.95
Nothing beats a cordless automatic hair curler when it comes to gifting your mum a present that shows her beauty. This intelligent hair curler features a unique heat-isolating curl chamber to protect your hands from any instant surface heat. Adopting the patented automatic technology, the curling tongs allow your mum to warp her hair and create curls automatically within eight seconds at home. It has a built-in 5,000mAh rechargeable battery for a 60-minutes working time. With six heat settings, six time settings, and two curve directions, it will achieve the effects your mum wants. Built with an auto-off function, it will automatically turn off if not used for 10 minutes. And an LCD buzzer indicator will inform you when you should loosen the curler. The hair curler weighs 0.37kg and stands out for its short heating-up time, making the hairstyling process easy and fast.
4 for Mums Who Pay Close Attention to Their Body and Health
Is your mum the fitness-focused type that wants to maintain beauty and slimness? If yes, then you should not miss out on the following products that are the most popular options among our customers for a fit body and better health.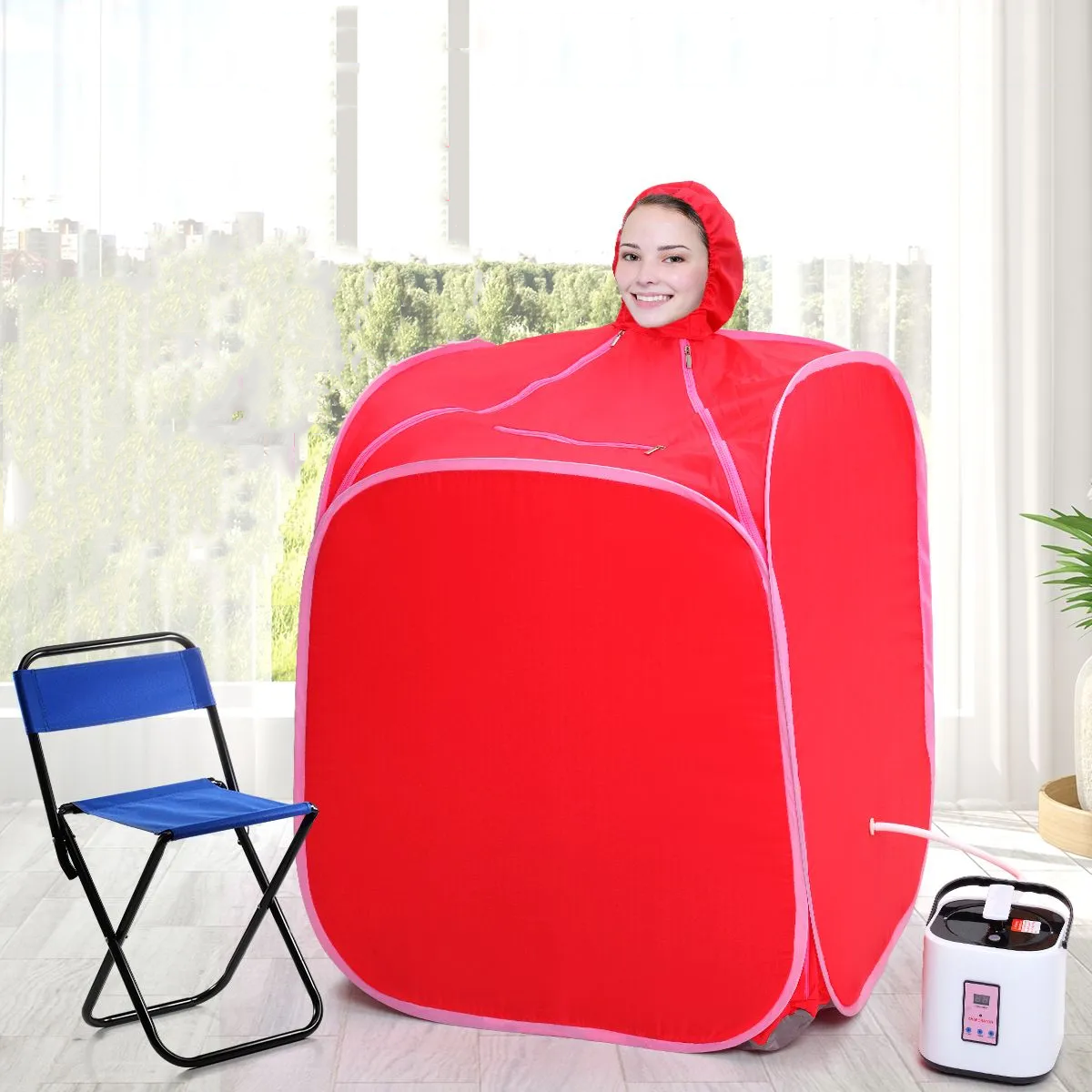 Was: $179.5
Mother's Day Price: $89.97
If she complains that she is too stressed to relax, gift her this steam sauna that is CE/SAA PLUS/SAFETY approved. It can lessen stress through relaxation, improve skin by removing toxins and dirt from pores, and stimulate circulation by bringing blood to the skin's surface. This steam sauna tent is supported by steel wires, making it durable for continual use. It is made of higher-quality fabric that is anti-bacterial, odour-resistant, and anti-mildew, so you can rest assured to use it. It comes with zippered arm openings so that you can use her hands outside of the tent for reading and making adjustments. A remote control allows you to set up time and temperature easily. And a removable headcover keeps steam in and promotes deeper facial cleansing. Thanks to the foldable design, this steam sauna tent with hat folds up in seconds for easy storage.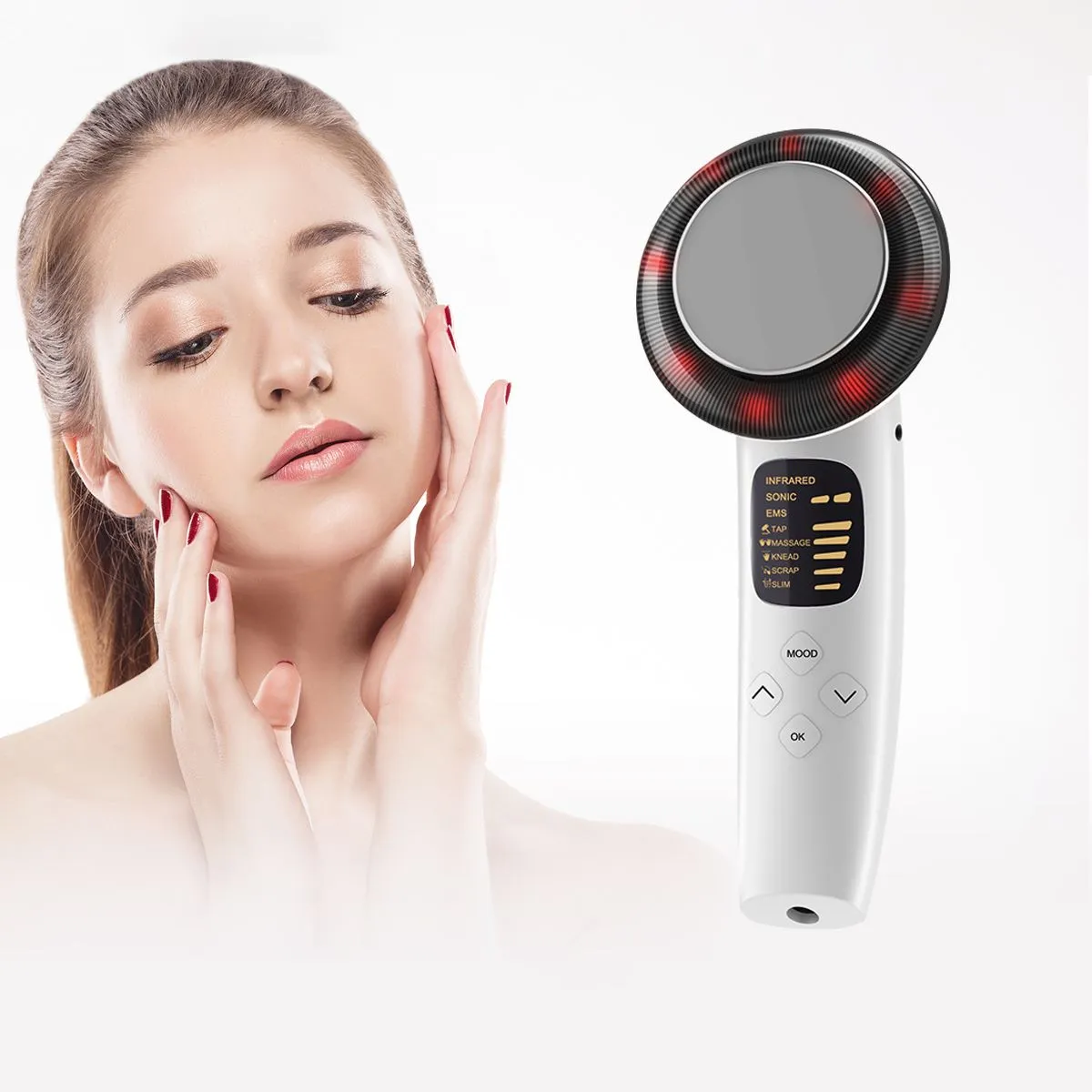 Was: $199.95
Mother's Day Price: $49.97
This 3-in-1 body slimming massager will help you lose fat, tighten your skin, and restore the skin's elasticity to shape a charming body line in a short period. It vibrates at the speed of 1,000,000 times/s. In this way, fat can be burned in the body, wrinkles reduced, skin tightened, and permeability enhanced, creating the look of a thinner arm, waist, abdomen, hip, and leg. This high-frequency vibration beauty device comes with electrode pads, which allow you to choose the correct mode of EMS and the correct working intensity to have a body massage and eliminate excess fats. Further, the positive ions pull out the dirt deep in the skin and clean it thoroughly, while the negative ions inject nutrition and moisturise the skin.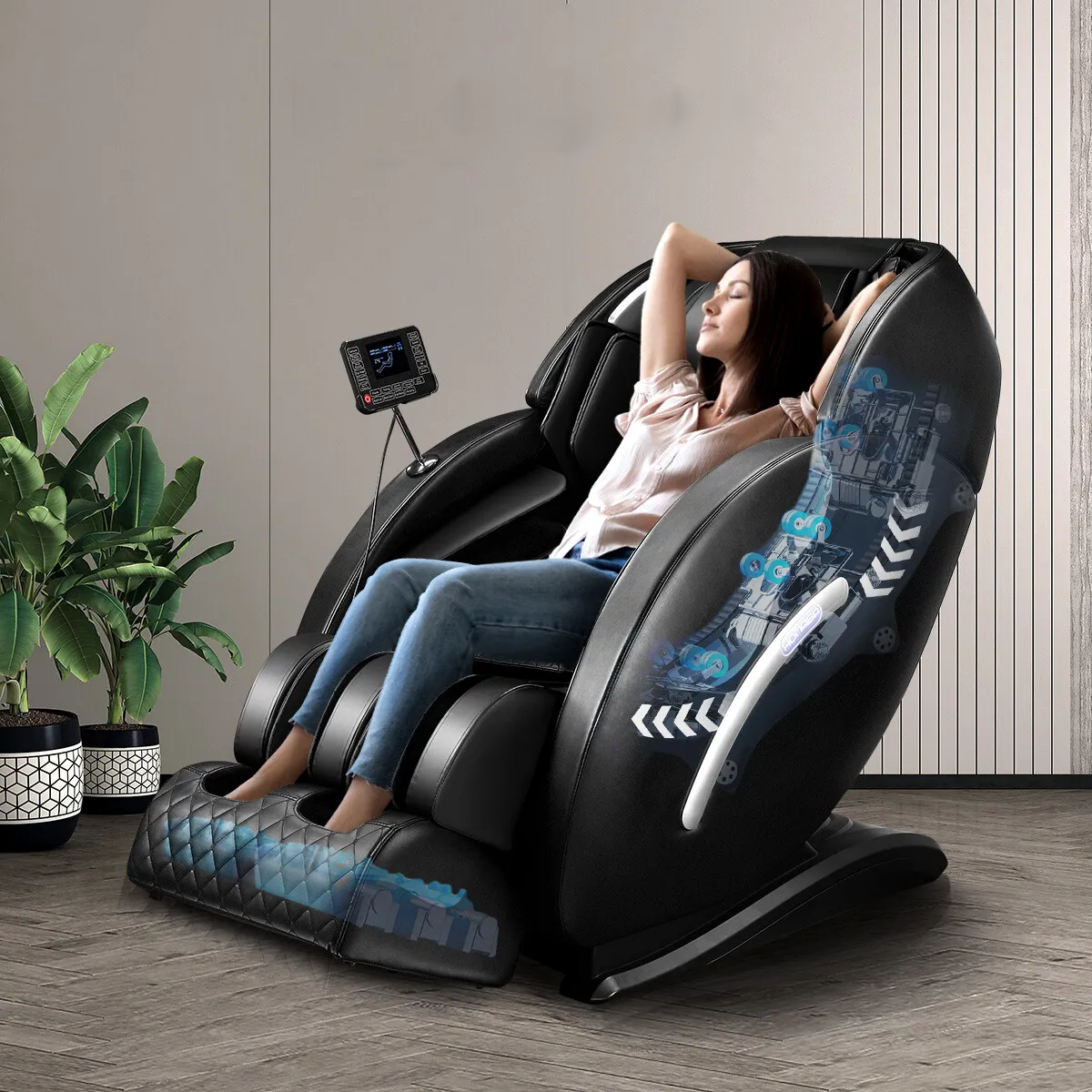 Was: $3699.95
Mother's Day Price: $1499.97
A massage chair makes a perfect gift for any occasion, especially Mother's Day. This HOMASA intelligent full-body massage chair features a 3D SL-track that gives full coverage from head to buttock, three massage programs with adjustable massage strength, and a one-button zero gravity design. Moreover, it comes with six massage modes including leisure, fatigue recovery, relax muscles, pain relief, sleeping, and auto pressure, and six massage simulations including shiatsu, kneading, flapping, knocking, kneading and knocking, and tuina. Besides, this zero-gravity massage chair is built with a 3D Bluetooth speaker so that music can be played when connecting to the built-in Bluetooth. And an LCD touch-screen controller compliments its easy operation.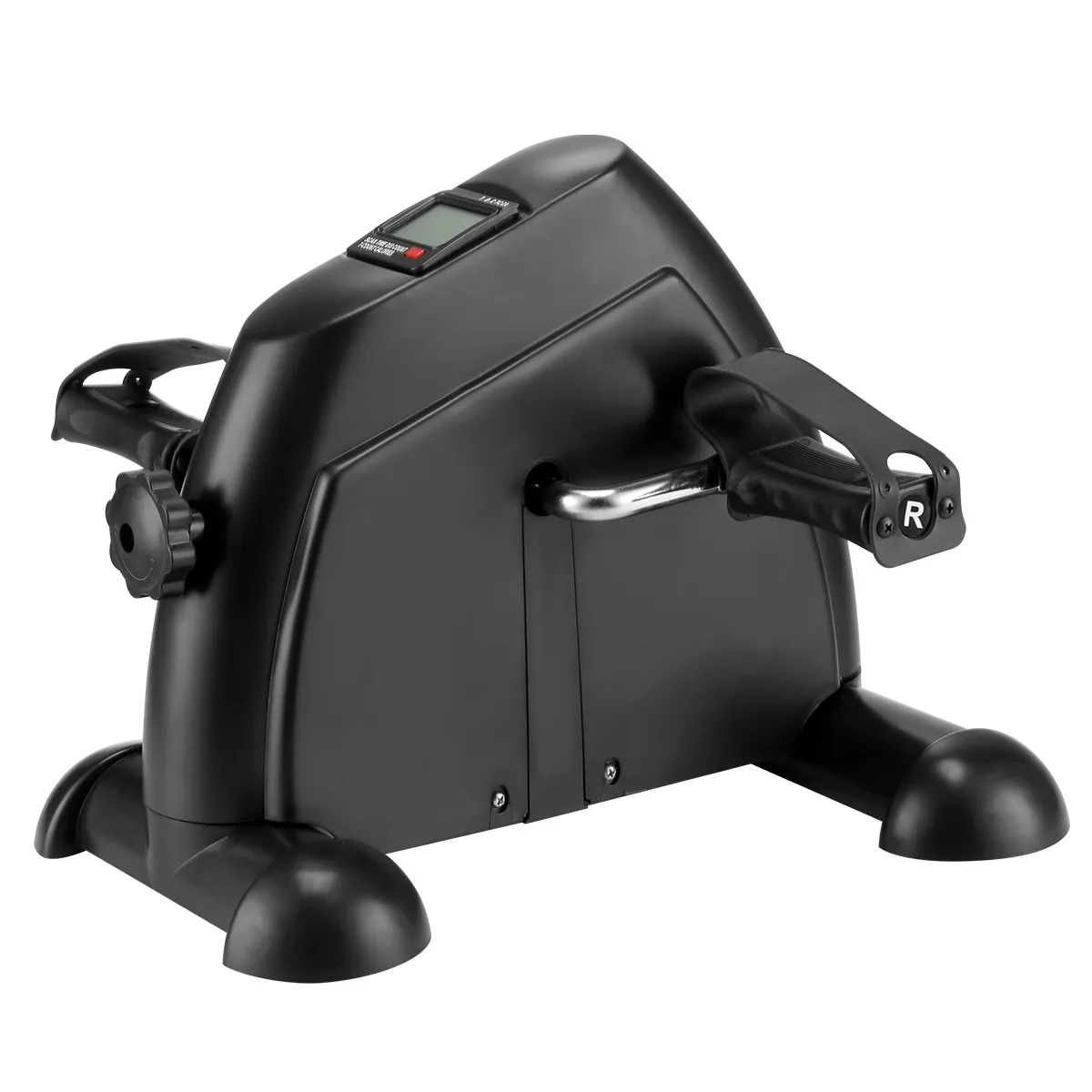 Was: $99.95
Mother's Day Price: $39.97
If your mum like to stay active, show her your care on this Mother's Day by choosing this mini bike pedal exerciser. It comes with hand or foot pedals with adjustable straps, allowing your mum to exercise her arms or legs. And the adjustable foot straps are designed for users with different foot sizes. With adjustable resistance, mum can use it for various purposes according to her needs. A non-slip stand ensures safety and stability when exercising. And a built-in LCD allows the user to see the scan, time, calories, and total count. Portable and lightweight, it is easy to take it anywhere suitable to exercise. Made of eco-friendly and durable PP material, this mini bike pedal exerciser will stand the test of time.
4 for Mums Who Like to Organizing Stuffs
Making a breezy and cool home is what most mums love to do at home. And the following organizers are the great choices to create a clutter-free space, including a stackable shoe box, kitchen dish drying rack, bathroom cabinet storage shelf, and towel drying rack.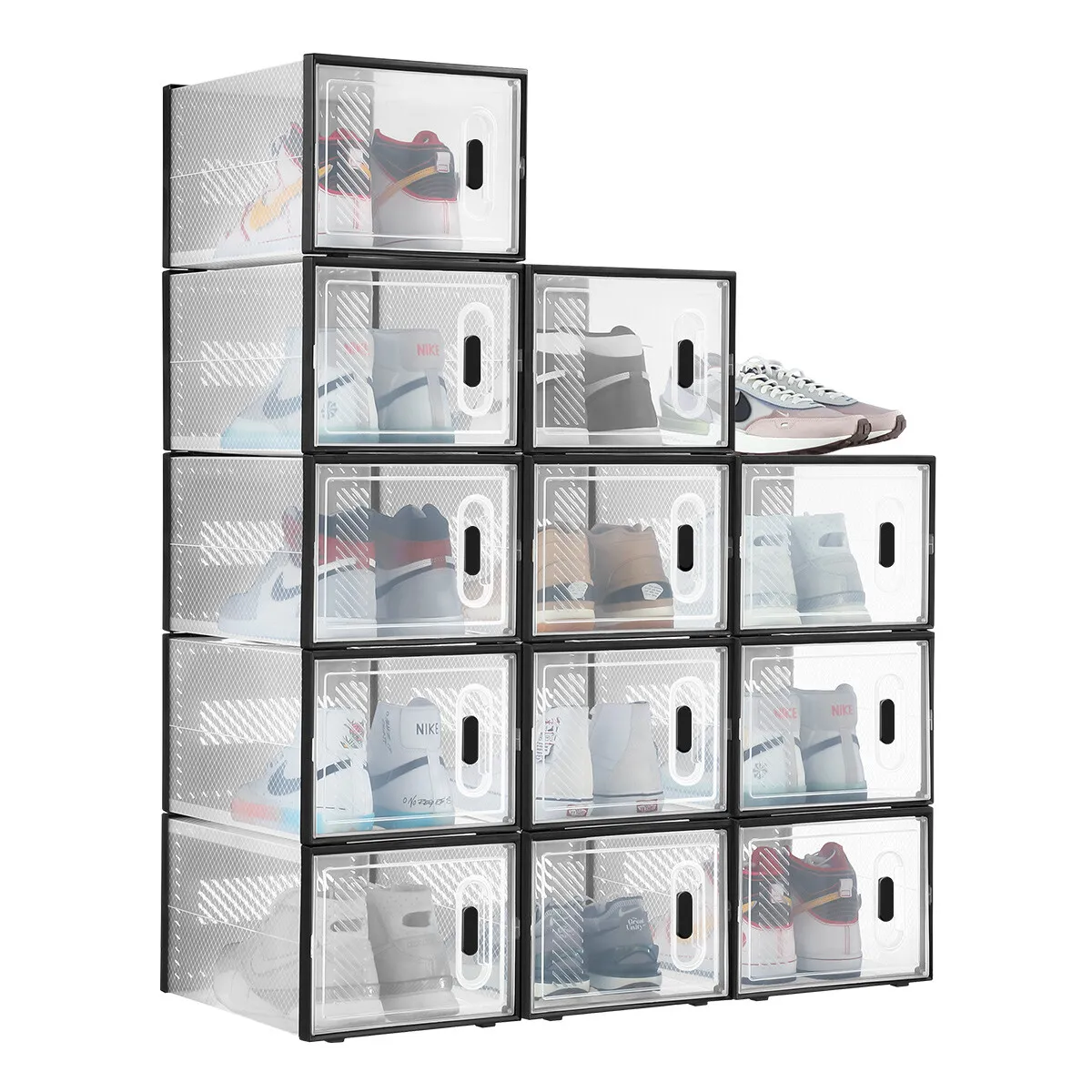 Was: $119.95
Mother's Day Price: $59.96
Give the mess and chaos a farewell and embrace the neatness and tidiness in your house. Featuring a size of 36.4x28x21.5cm, this shoebox offers a larger space to store men's trainers or sneakers, as well as women's ankle boots, high heels, etc. Thanks to the transparent design, it is easy to locate the shoes you want. Made of innovative PP and ABS material, it is safe, environmentally friendly, and odourless. With solid construction, it is sturdier and more durable for long-term use. In addition, this stackable shoebox is easy to assemble and stackable, making it an ideal organizer for storing clothes in the bedroom, small items in the kitchen room, bathroom or under the bed.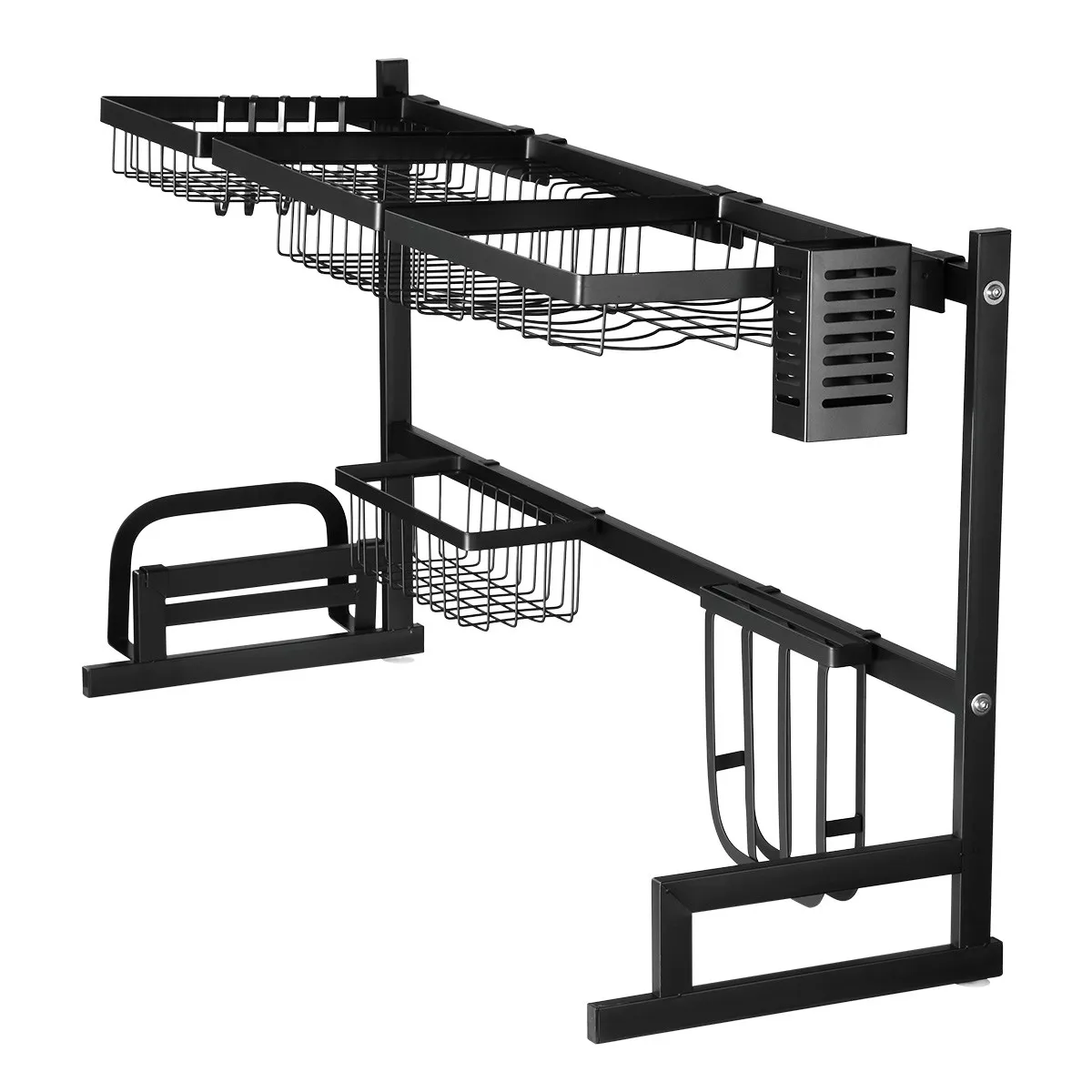 Was: $199.95
Mother's Day Price: $99.96
Mum will enjoy cooking every day with this multifunctional kitchen over a sink dish rack. The package comes with one dish rack, one bowl rack, one knife holder, one fruit and vegetable basket, one chopping board rack, one square basket, two cutlery holders, and five hooks. This set of parts is adjustable and removable, which allows you to perform DIY according to your liking. With a size of 94x52x32cm, it fits all sinks equal to or smaller than 94 1/2 size. Made of high-quality stainless-steel material, this kitchen space saver is anti-rust and easy to clean. Thanks to its thoughtful design and step-by-step instruction, it is easy to assemble.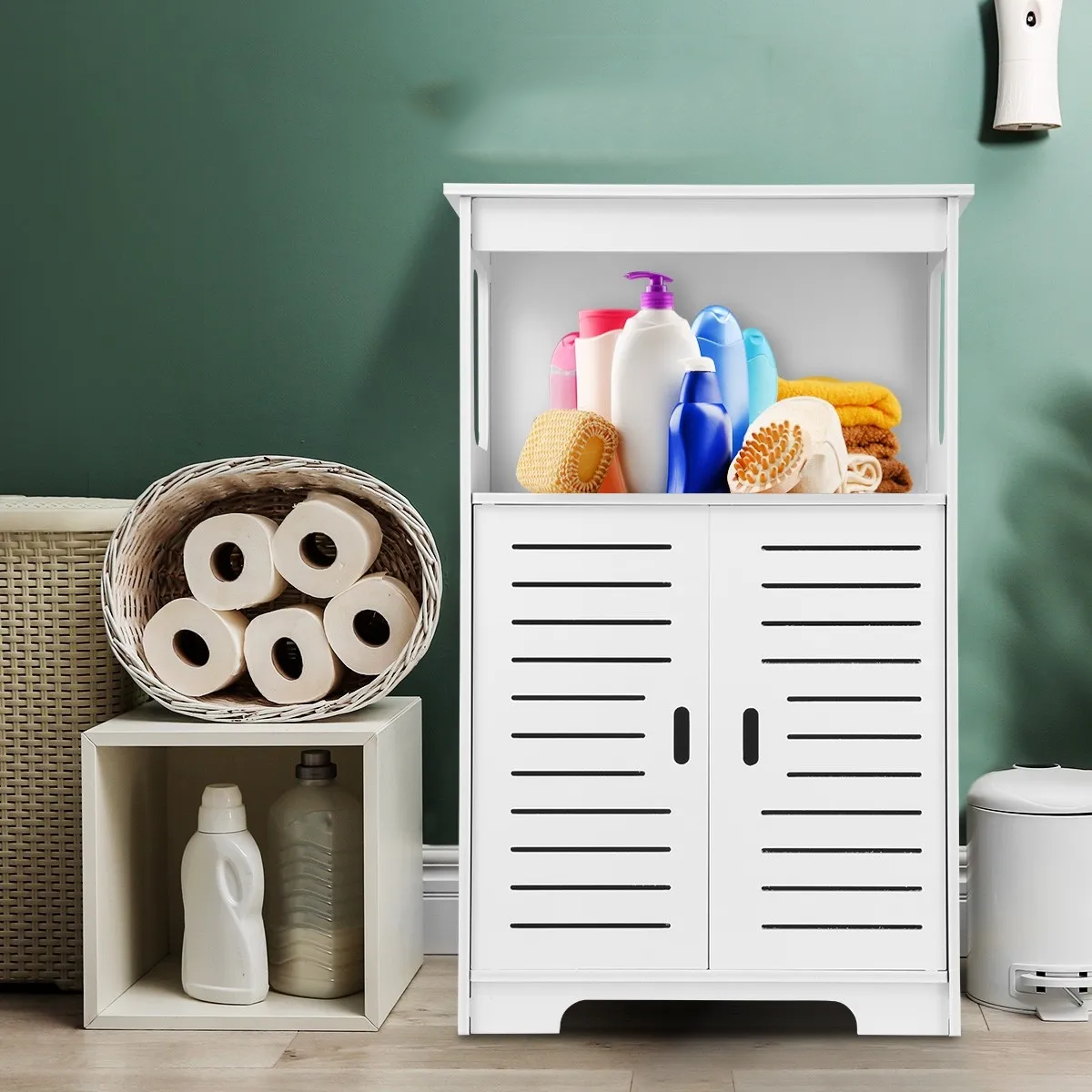 Was: $179.95
Mother's Day Price: $89.96
Need more countertop space and storage space for the bathroom? This bathroom cabinet storage shelf will help you. It comes with three tiers, including a bathroom set holder, a towel holder, and a holder for large items. Made of PVC material with a thickness of 1cm with a smooth round edge, it is eco-friendly, non-irritant, and waterproof for easy cleaning. With durable and sturdy and sturdy construction, this cabinet is designed for continual use. Featuring a modern design with a white painted finish, this freestanding shelf organizer is perfect for any room.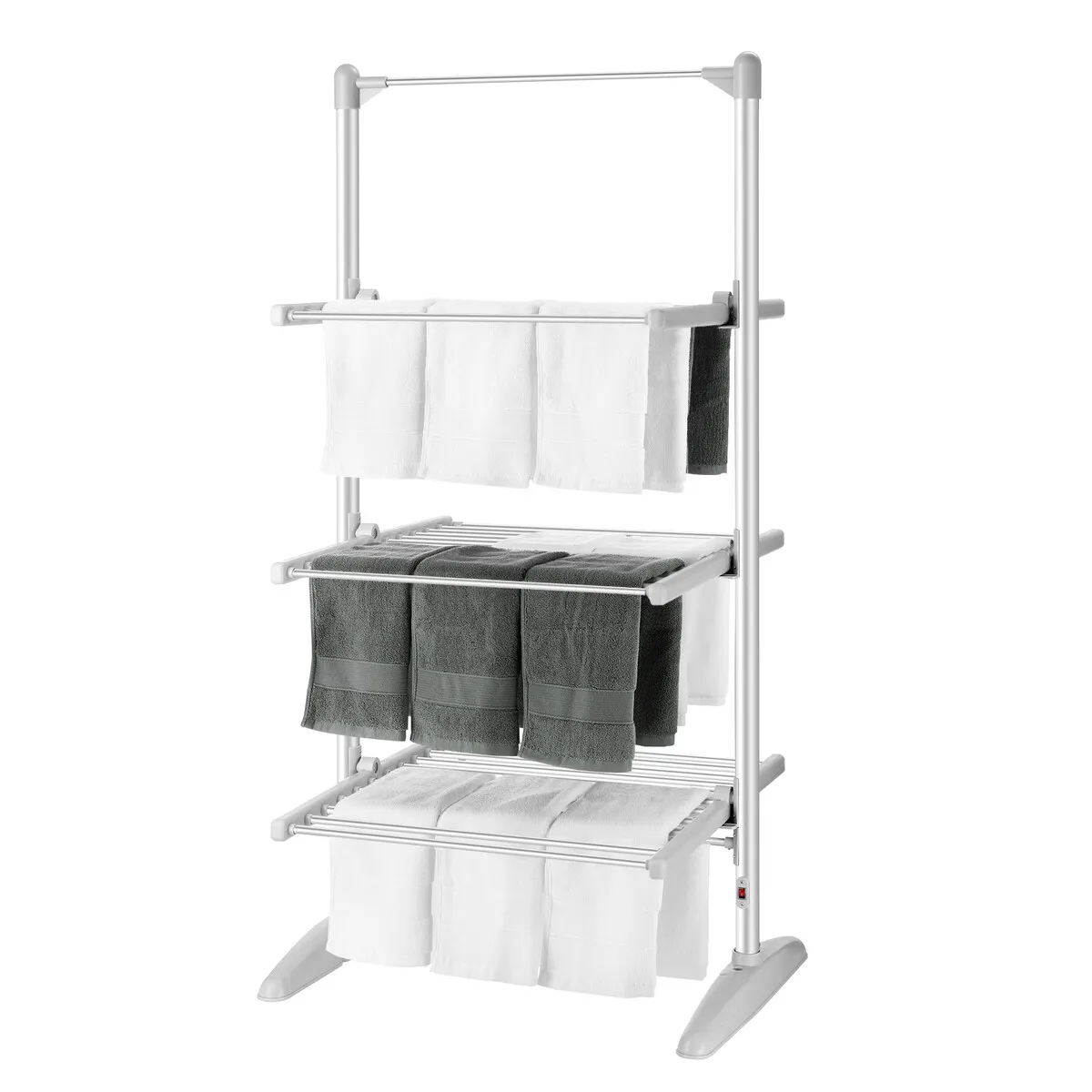 Was: $399.95
Mother's Day Price: $149.98
Help your mum get rid of mouldy towels, wet rooms, and bacteria related skin allergies with this electric towel warmer, a great fit for the bathroom in humid weather and areas. Featuring a safe surface temperature of 40-50℃, it avoids burns and can dry clothes and towels within three to five hours. It boasts three tiers with 36 individual heating bars for an area of 1.2m². With a foldable design, it is easy to move around the house and space-saving. Equipped with a power cord 1.4m in length with an SAA plug, it ensures safety when in use. Made of aluminium material, which is rustproof and durable for long-term use.
8 for Mums Who Strive for Quality of Life
For those mums looking for a tasteful life, gift them the following presents on Mother's Day, including a wedge pillow set, bladeless tower fan, patio corner sofa, foldable shopping trolley, etc.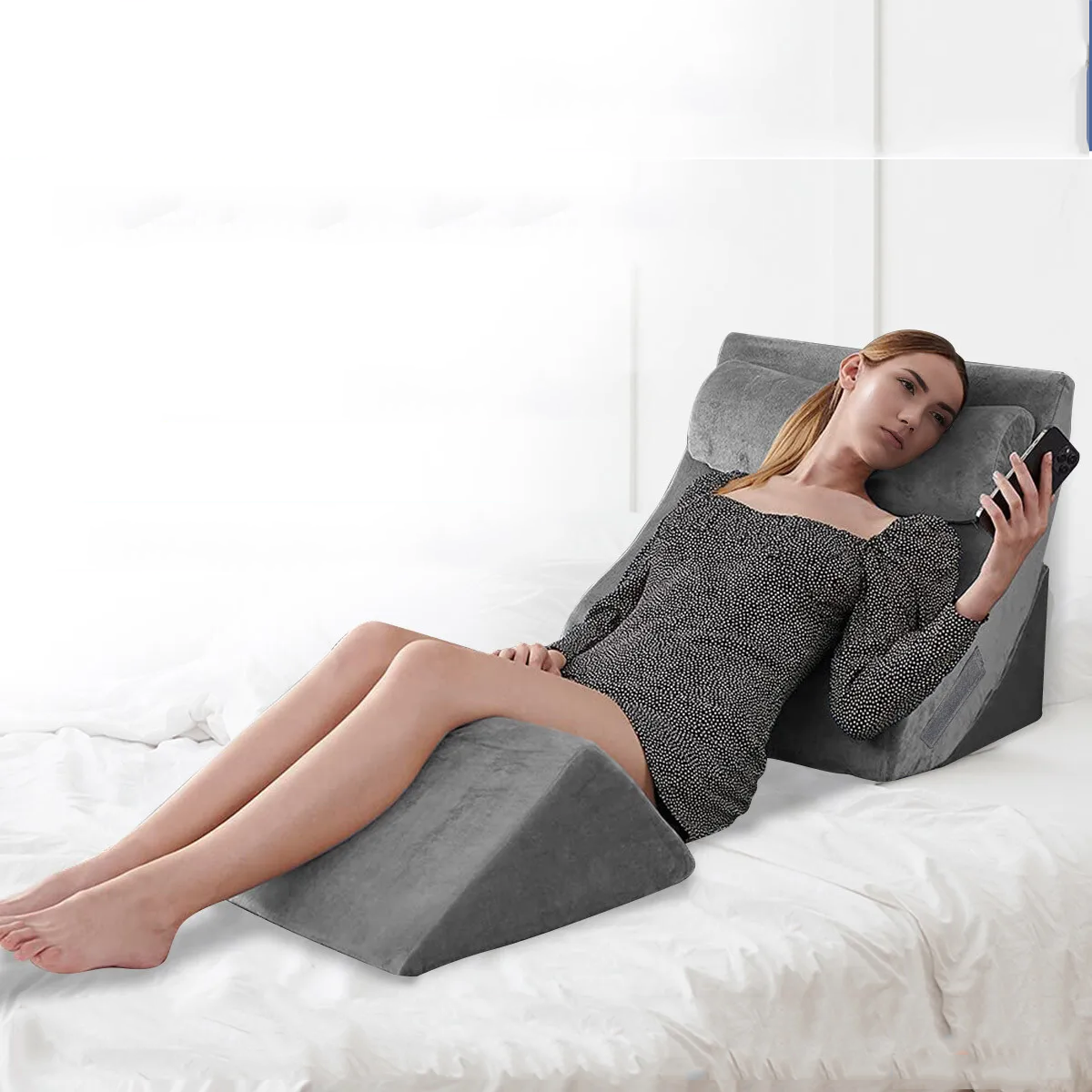 Was: $229.95
Mother's Day Price: $109.96
For a poor sleeper, get her this orthopedic wedge pillow set that is perfect for sleep or recovery. It comes in four pieces and can improve blood circulation, reduce edema, relieve swelling and varicose veins, and support ligaments and muscles, providing your legs with the most comfortable resting place. Designed to contour to your natural body shape, this triangle memory foam pillow offers you the required fluffy fabric, superior support, and ultimate comfort. Filled with premium 40D memory foam, the pillow set is durable and will not buckle under the weight. Its cover is made of velvet fabric, which is super soft, smooth, and breathable. Also, it easily zips off and is machine washable, making maintenance a breeze.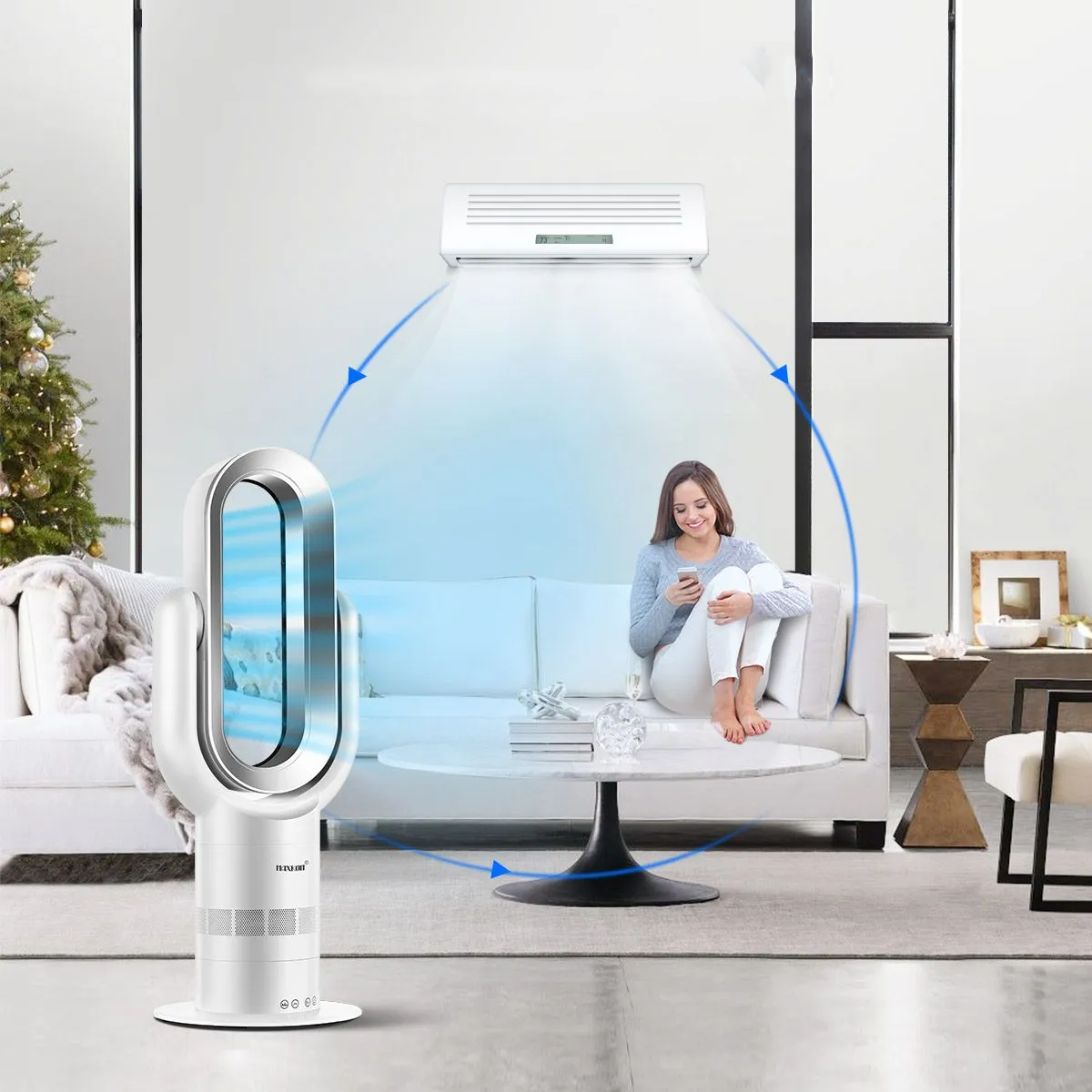 Was: $399.95
Mother's Day Price: $199.97
Want to control the fan without getting out of bed or from your couch? This bladeless tower fan with remote control is for you. It features an intelligent thermostat that monitors the room to reach and maintain the selected temperature in heat mode without energy waste. Built with an LCD touch screen and equipped with infrared remote control operation, the bladeless tower fan is easy to handle. For safety, there is no exposed heating element in the tower fan, and hence, no burning smell and fast-spinning blades to hurt the fingers or paws. Furthermore, the machine will automatically shut down if it is tipped over. As a 2-in-1 tower fan, it can heat the whole room in winter and keep cool in summer. Such a year-round item is a cost-effective investment.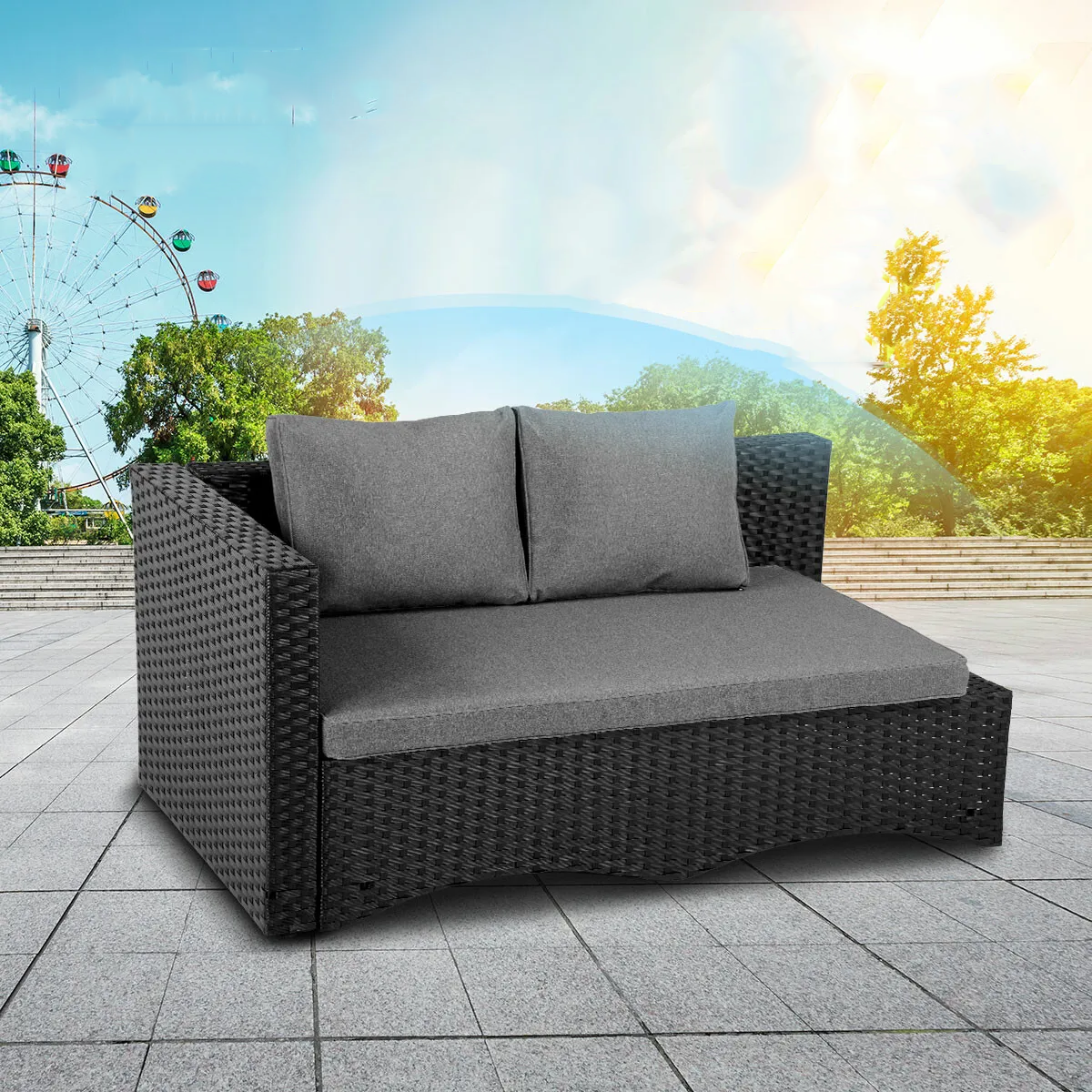 Was: $799.95
Mother's Day Price: $379.96
Your mum will have a great leisure time with this patio sofa set. It comes with high-density cotton cushions, a tall backrest, a large armrest, and a comfortable pillow, which complement the most comfortable sitting experience. The matching table features a steel frame with a rattan finish and suction pads for secure holding. Also, it comes with a tempered glass top of 5mm in thickness. The black PE wicker is UV-resistant, fireproof, and waterproof, contributing to comfort and continual use. For premium quality, every part of the chairs and table is elaborately hand weaved. This sectional sofa will have a perfect shape for any space and is ideal for garden, lawn, patio or conservatory area.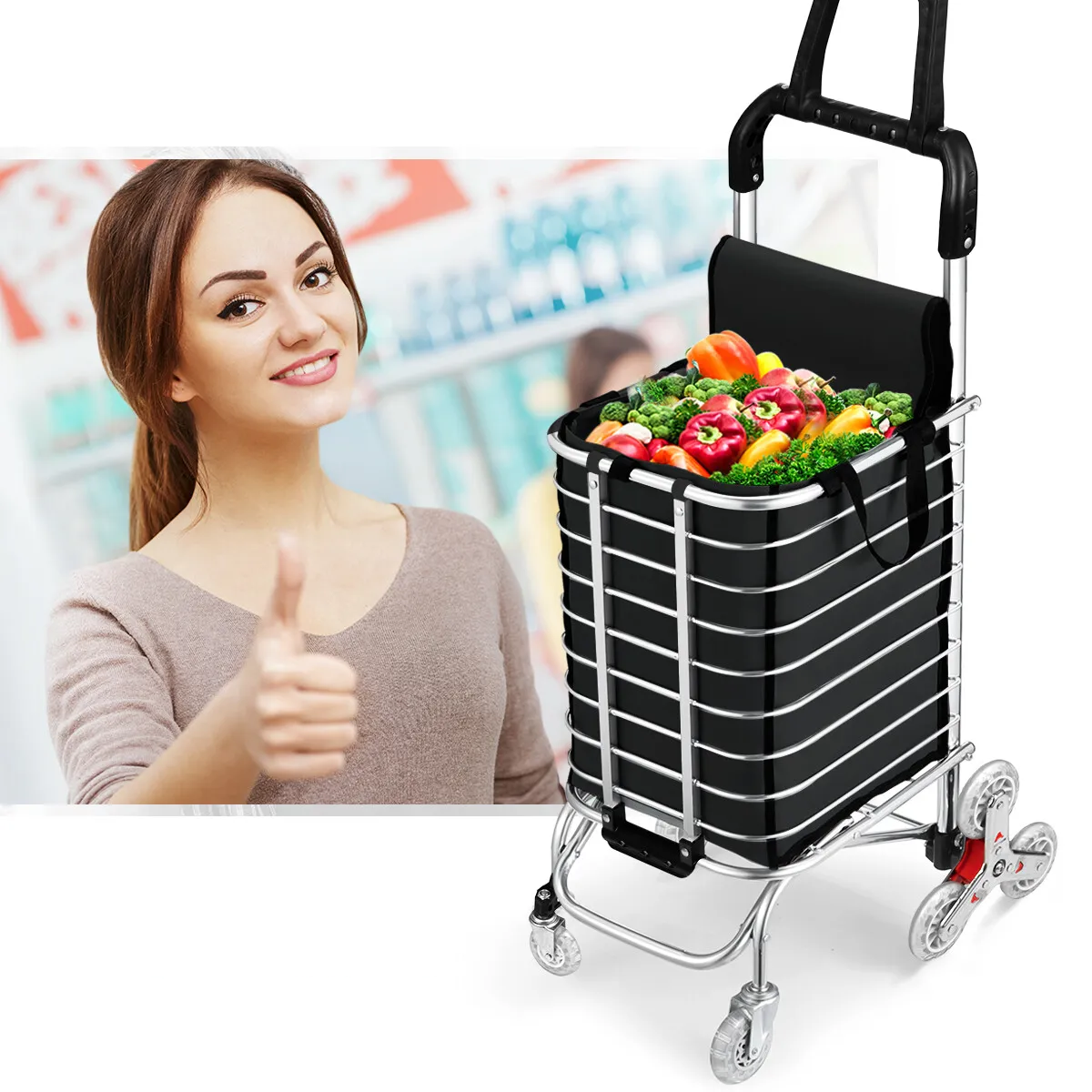 Was: $119.95
Mother's Day Price: $49.97
Women are inborn shoppers, and so is your mum. Therefore, this foldable shopping trolley will be an unexpected gift this Mother's Day. It is built with a strong stainless steel frame and a large bearing cover, and it can support a max loading capacity of 30kg. Equipped with four crystal stair-climbing wheels, this shopping trolley is labour-saving for easy transportation of groceries and other items. And the sponge handle helps to reduce stress on the hands to keep you comfortable when shopping. Featuring a foldable design, this grocery cart is space-saving when not in use. Stylish and practical, this foldable grocery cart will give your mum a surprise.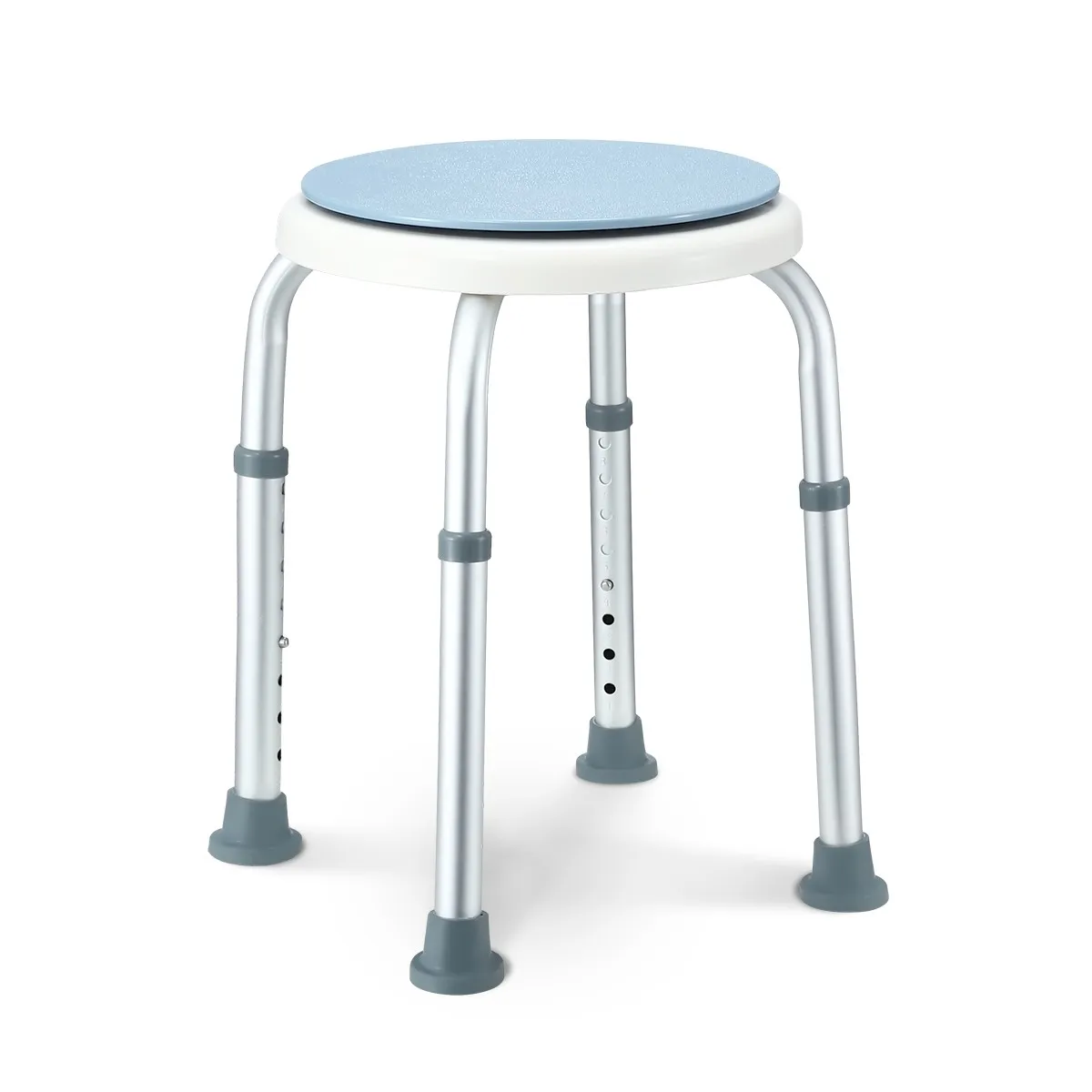 Was: $89.95
Mother's Day Price: $44.96
Anyone who has difficulty standing or bathing for an extended period, pick up this swivel shower chair seat. Featuring an aluminium frame, it is sturdy and rustproof for continual use. And the non-slip rubber feet ensure safety and stability in the bathing experience. With a maximum weight capacity of 120kg, it is suitable for most elderly people, pregnant women, and injured people. Moreover, it is adjustable in height from 38cm to 56cm to suit people with different statures. The swivel shower chair comes with a seat that is rotatable at 360°, allowing for easy entry and exit from the bathtub. Light and portable, this shower chair can be transported effortlessly from one place to another.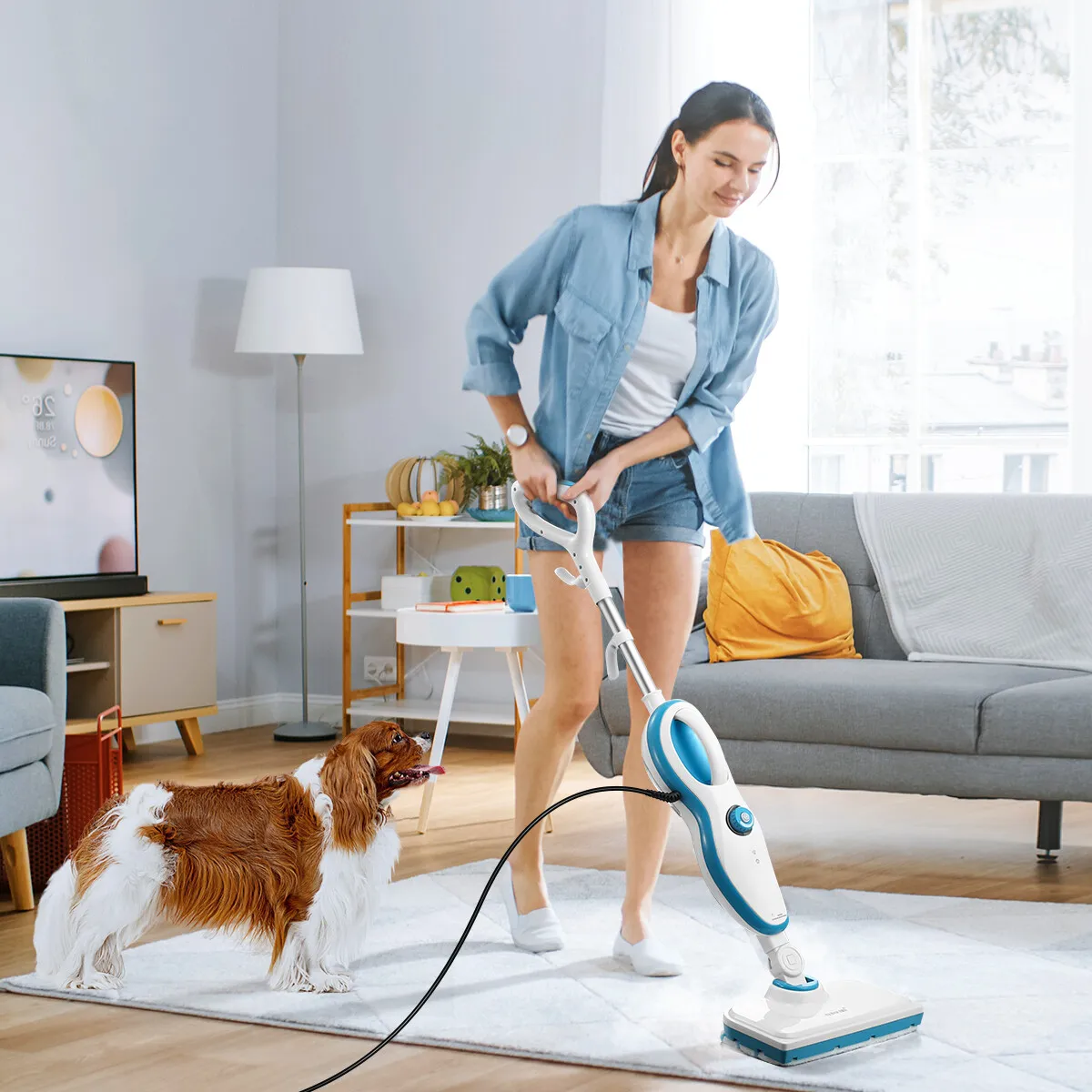 Was: $199.95
Mother's Day Price: $89.97
Make the living room, kitchen, bedroom, and bathroom look new with this Maxkon 11-in-1 multifunctional cleaner. This steam mop cleaner features a professional design and is suitable for different types of floors including hardwood, laminate, carpet, tile, granite, etc. With 180 degrees of horizontal rotation and 90 degrees of vertical rotation, it can clean corners and hard-to-reach areas. Moreover, two adjustable steam outputs, 25-33g/min for maximum and 18-24g/min for minimum, will meet your different needs. For the safety of children and pets, this floor steamer is built with microfiber pads to trap dust and combines with steam to deeply disinfect the floor. Light and easy to use, this Maxkon 11-in-1 steam mop cleaner will help your mum save a lot of time and effort in cleaning the house.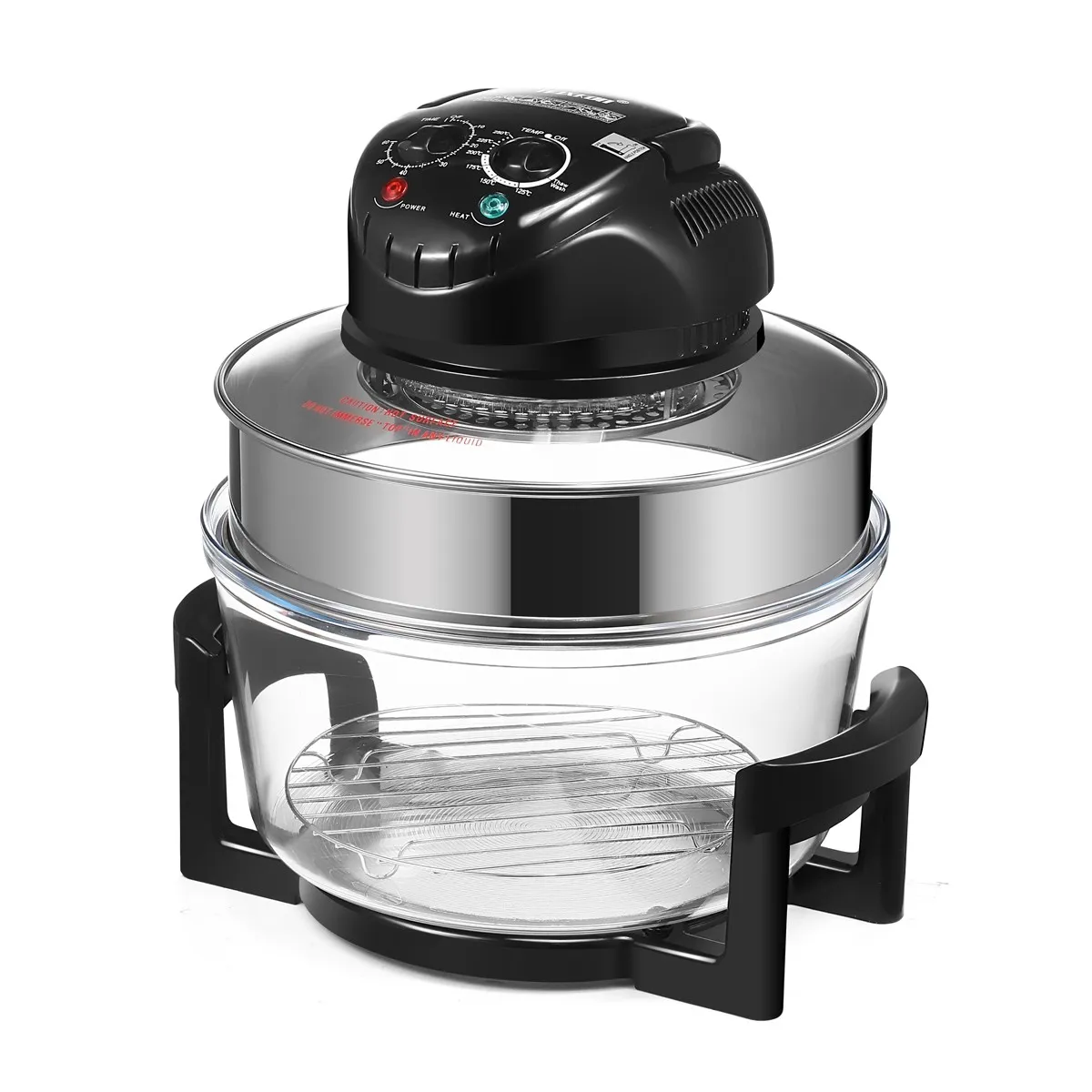 Was: $199.95
Mother's Day Price: $44.97
For a gourmand, enjoy healthy cooking with this Maxkon 17L halogen oven that can cook food without oil and radiative. Featuring high-speed hot moving air that circulates the food, this oven cooks food evenly. Adopting advanced technology, it cooks two to three times faster than a standard oven. The micro switch is safe and energy-saving to use. You only need to lift the handle to switch off and put down the handle to switch on. Also, the timer of 0-60mins and adjustable thermostat of 60-250℃ complement the easy operation. With a heat-resistant glass bowl, you can see clearly what you are cooking in this oven.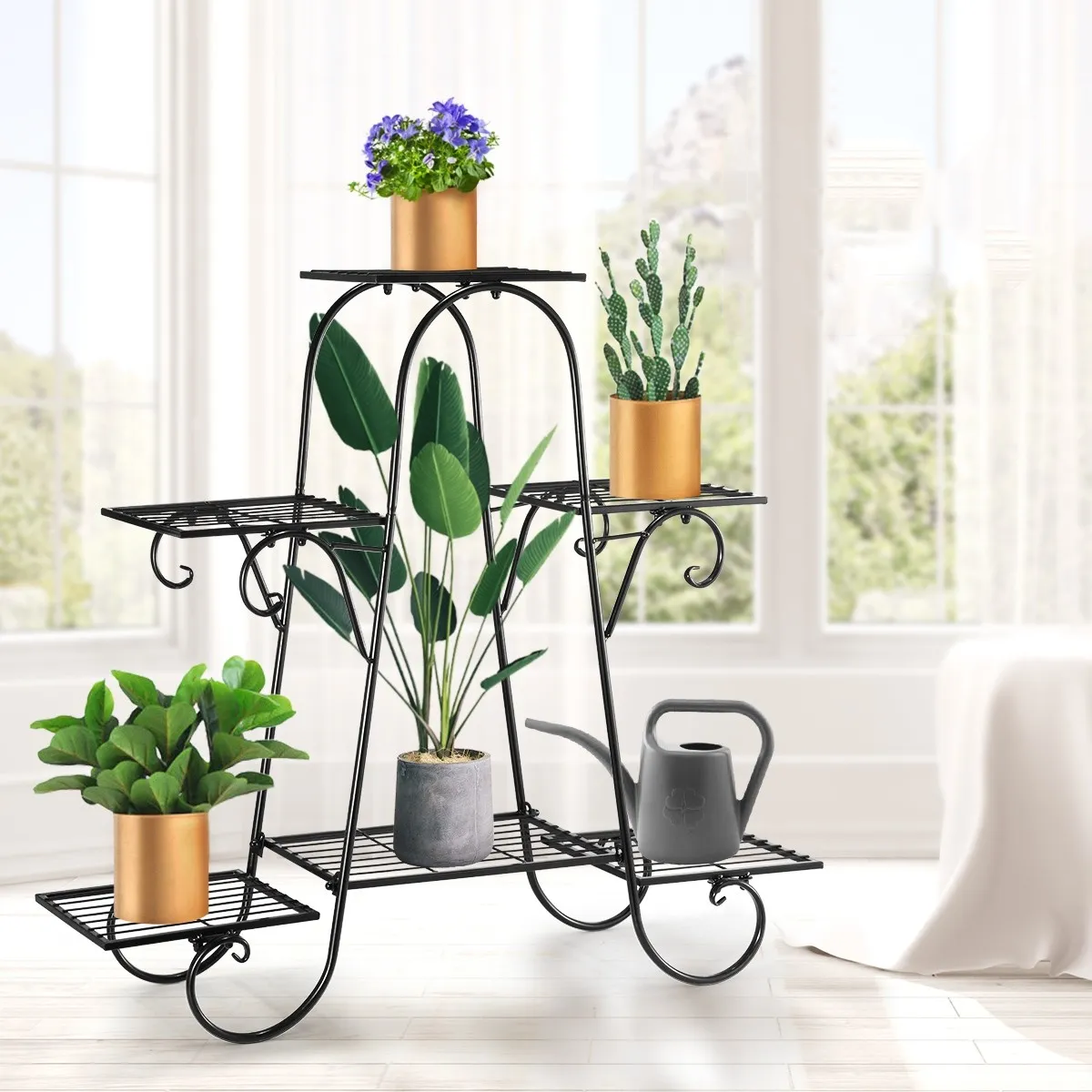 Was: $99.95
Mother's Day Price: $29.97
If your mother is a plant lover, this metal plant stand is the best choice for a gift on Mother's Day. It comes with six tiers, allowing for displaying more plants. Built with an anti-rust powder coating finish, it can be used in any weather conditions and placed indoors and outdoors according to your needs. Thanks to its oil paint, it is pure and odourless. The screw fixation, professional painting process, and proper tray spacing complement its sturdy and stable structure, contributing to a strong bearing capacity of 5kg for each tier. And the seamless welding ensures the stability of the metal plant stand. Stylish and functional, this plant rack will make an impression on your mum.
Conclusion
Mothers are special to all of us. They are the ones that stay with us in both hard times and good times. Don't hesitate to surprise them with our brilliant products now. To those last-minute Mother's Day gifters, trust us to find a unique and special gift she will adore. From a dressing table to a massage chair, we have you covered. And in the case for better suggestions, visit crayzysales.com to buy something special for your mum and deliver the perfect gift to her.