The Queen's Birthday holiday is a moveable feast celebrating the birthday of Queen Elizabeth II. In Australia, it is a public holiday traditionally marking the start of the Australian ski season. Many Australians have a day off work on the Queen's Birthday. For many people, the holiday provides a good opportunity for them to spend some time with their family. Some of them would make trips to visit friends and relatives or visit a sporting event such as an Australian Football League game.
No matter what you want to do for this holiday, some must-haves should be prepared early. Now we rounded up the best deals of Queen's Birthday Sales 2022 at Crazysales including appliances, furniture, sports equipment, pet supplies, etc. You can enjoy a discount from 25% to 65%. If you want to ensure that Queen's Birthday discounts won't slip by you, find our guide to Queen's Birthday 2022 Sales below.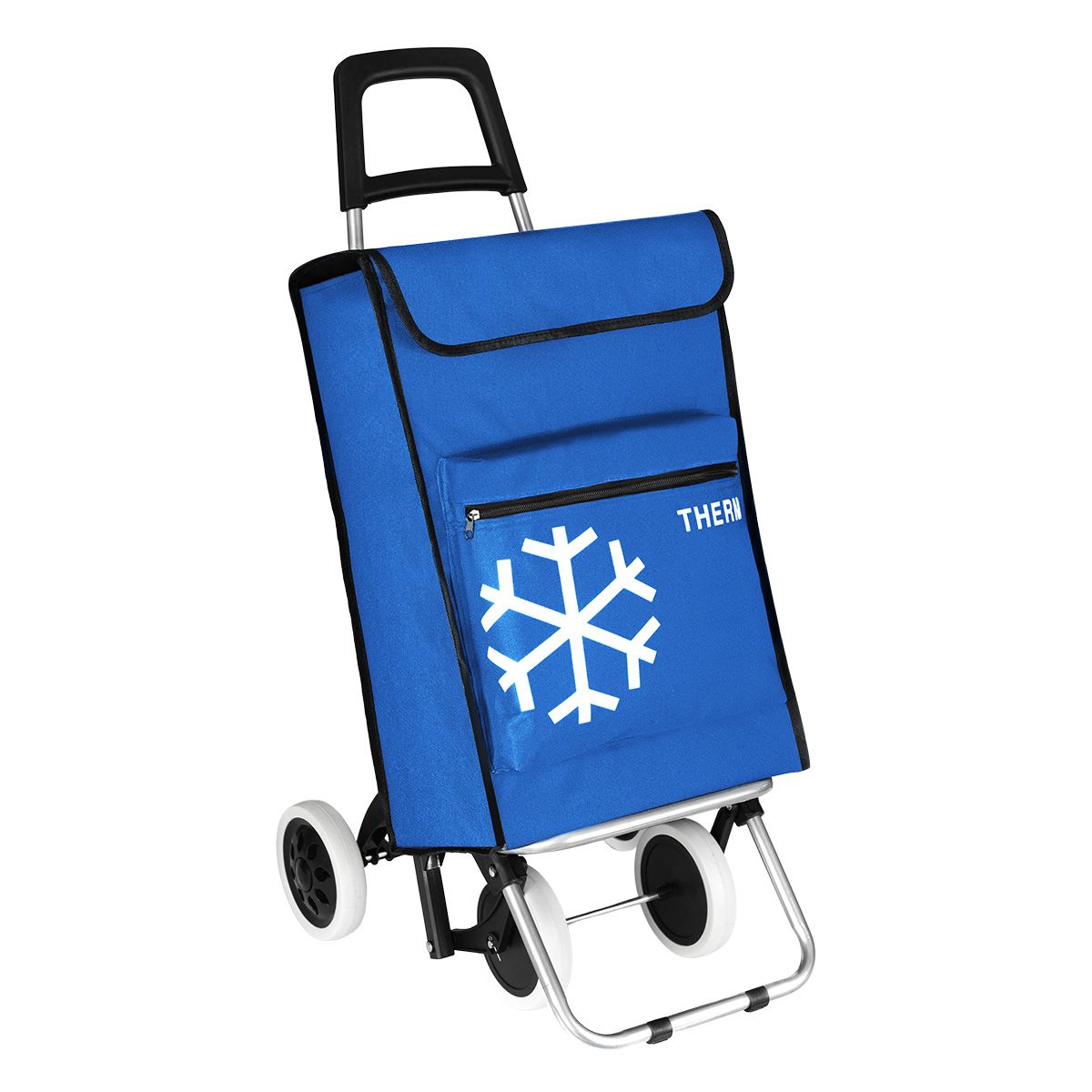 Was: $99.95
Queen's Birthday price: $39.97
This shopping trolley is convenient and efficient for easy transportation of groceries and other items. Equipped with a max load of 30KG with a large capacity of 40L, it is an energy-saving shopping helper. It can hold plenty of items for one time with ease. In particular, you have to prepare lots of food and drinks when your friends or relatives pay a visit to you or buy something for your trips.
Crafted of oxford cloth and a foldable aluminium frame, the cart is durable, waterproof and sturdy. Plus, its unique four-wheel design allows you to push and pull easily. Its built-in non-slip rubber pad improves its stability and ensures that it can stop easily. Better still, when not in use, it can be folded for saving space thanks to its foldable design. With its stylish appearance and strong practicability, the shopping trolley will surprise and impress you and your friends.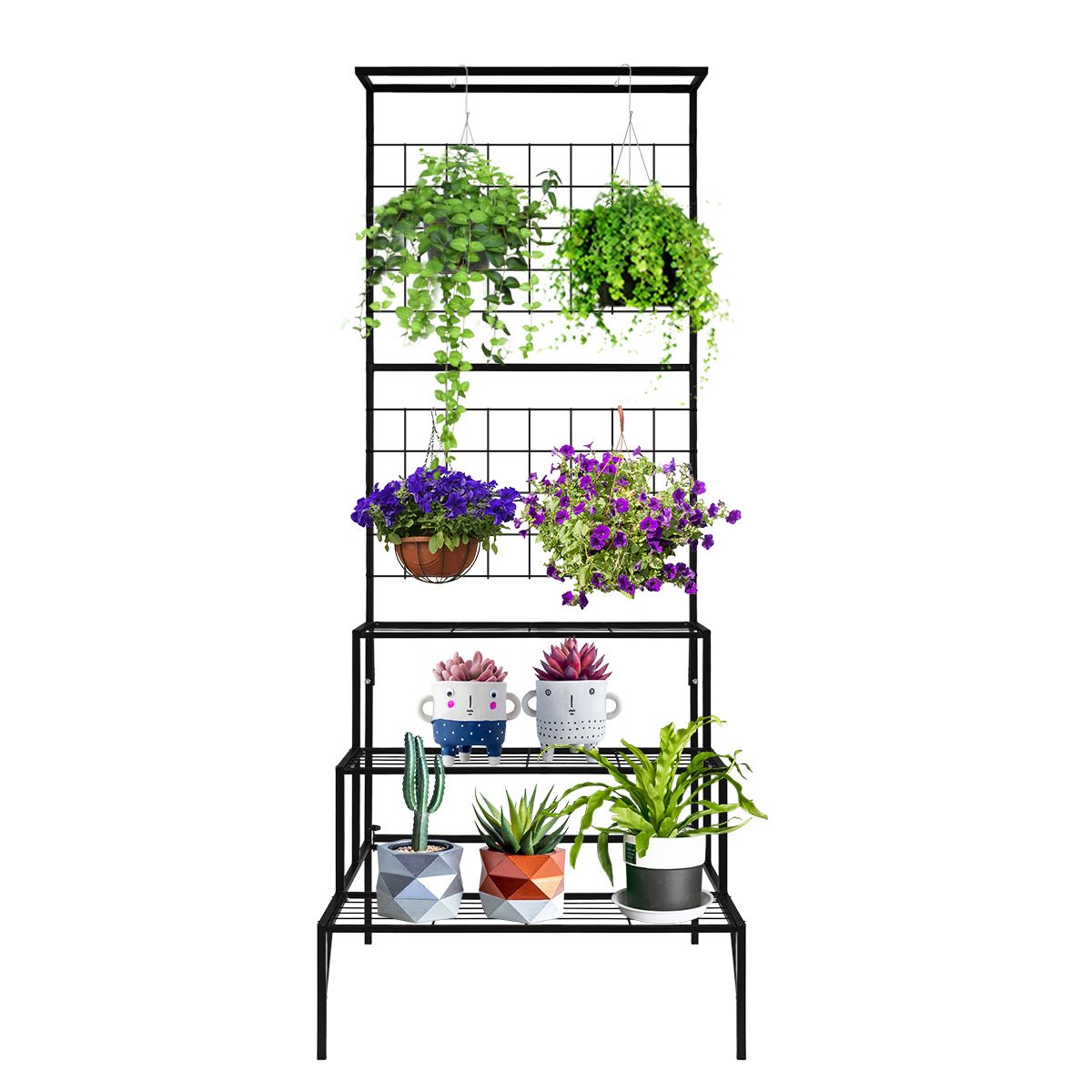 Was: $119.95
Queen's Birthday price: $89.97
If you are finding a spot to place potted plants to make your house more vivid and impressive? The 3-Tier Hanging Plant Stand Rack is the best solution to cater for your need. With strong bearing capacity and sturdy construction, this rank is highly stable and serves for a long time. Also, thanks to its premium quality with an anti-rust feature for any weather, the display shelf is fit for any space. Moreover, coming with an open and multi-layer design and hanging areas, it can showcase the flowers and hold other items. Plus, it is a freestanding rack for saving space, making it the perfect decoration for your home.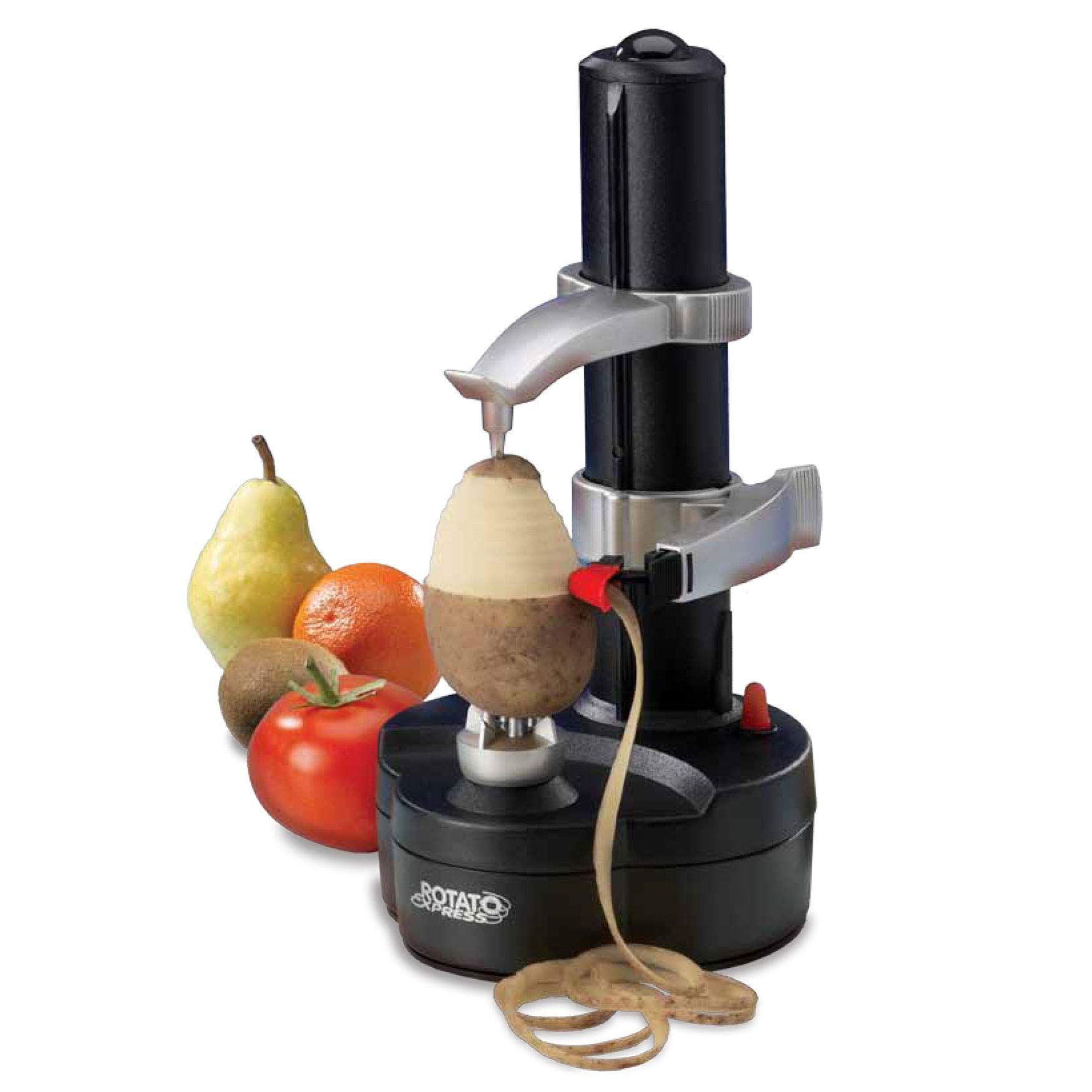 Was: $69.99
Queen's Birthday price: $29.99
Are you tired of peeling when you want to eat a pear or cook? Do you want to free yourself from such drudgery? Our Automatic Peeler is designed for peeling off potatoes, kiwis, apples, persimmons and the like in seconds. Its adjustable needles come for different heights of vegetables and fruits. Also, its high-quality stainless blade leads to faster work and longer-lasting service life. The peeler comes with two replaceable blades, so you don't need to buy additional blades and save money.
Plus, it works with two power supply modes. You can use it directly with the charger but also 4 AA batteries (not included). It is very convenient, isn't it? Moreover, made of heavy-duty ABS plastic non-slip base, it can keep highly stable on the desk. Don't miss out, it will save plenty of time and energy for you to do other things you like.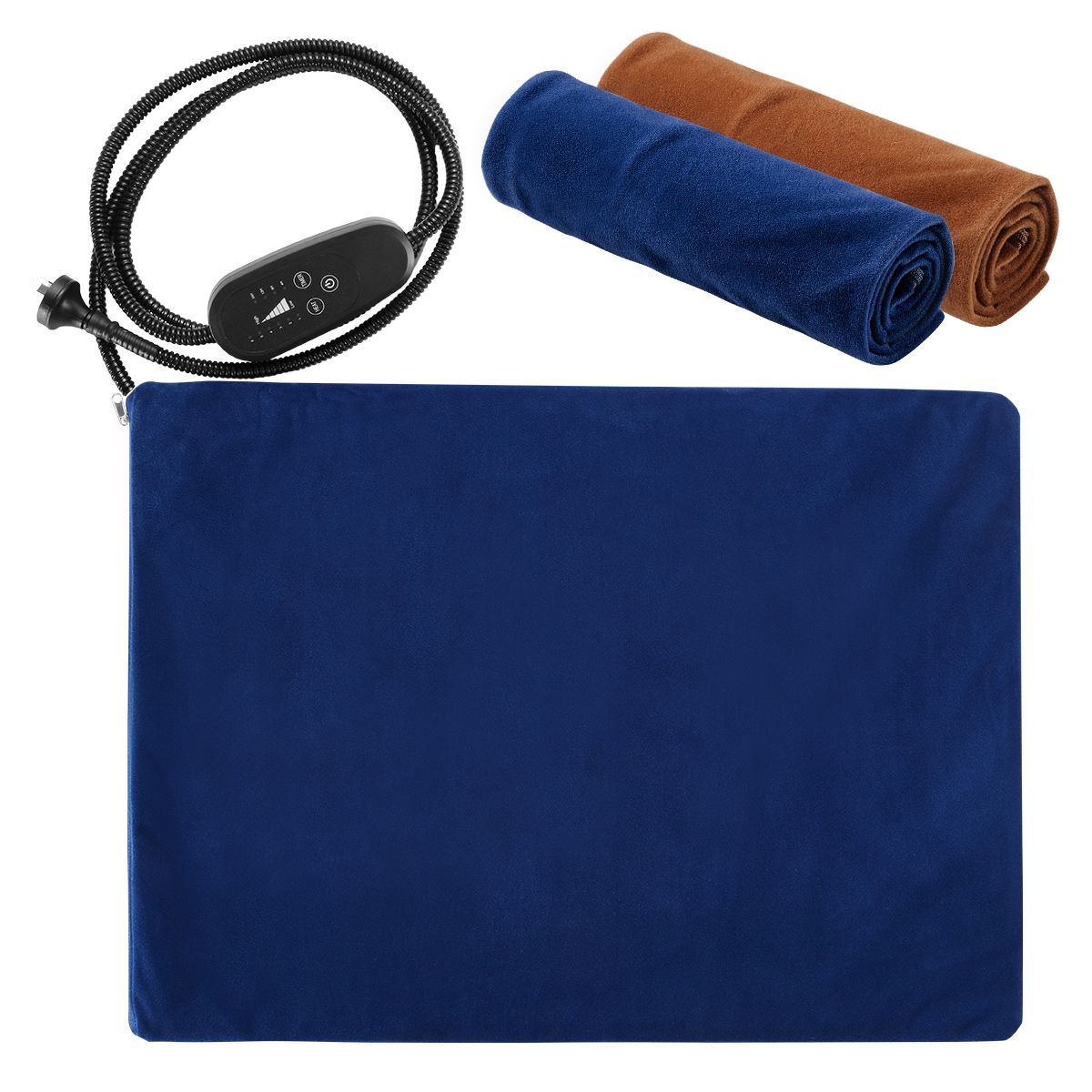 Was: $99.95
Queen's Birthday price: $59.98
Queen's Birthday is traditionally seen as the opening weekend of the snow season in Australia. As a result, it is time to buy something for your furry friends to have a warm sleep in winter. This Pet Heating Bed is always ready to provide a cozy living space for your pets. What's more, its temperature is adjustable from 30°C to 50°C, so you can change its temperature according to the weather condition for maximum comfort.
Maybe you are worrying that the electric mat will overheat your furry friends for a long time, like other heating beds. Now you can rest easy with our heating bed as it comes with a 55°C thermal protector. Better still, you can conveniently set the heat-up time for 4H, 8H, 12H or 24H. Moreover, thanks to its removable cover, it is easy for you to clean. This winter, let your furry friends have a warmer and more comfortable living space.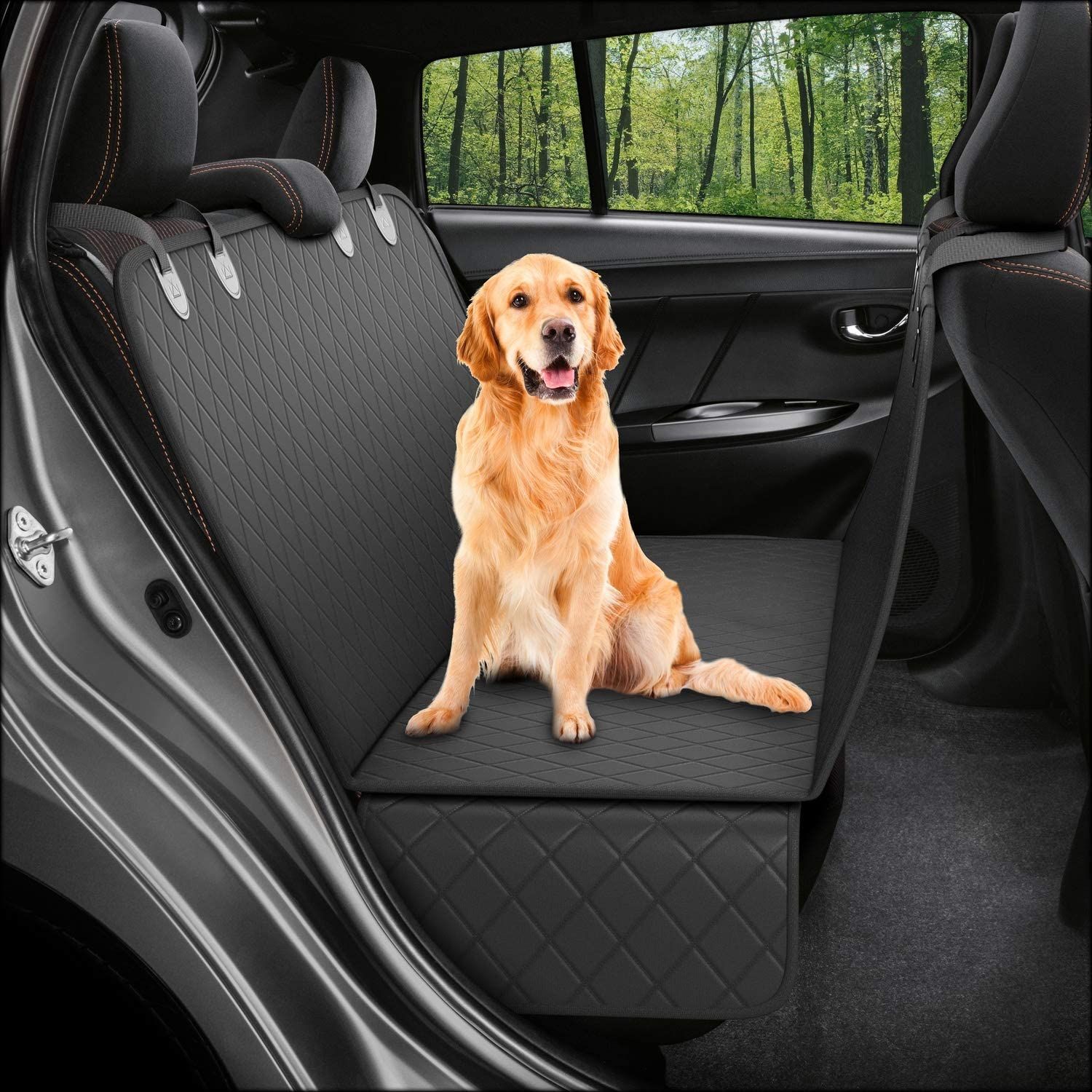 Was: $59.99
Queen's Birthday price: $29.99
Are you in a dilemma when you want to make a trip? You worry that your pet will lead to a dirty car or scratch the window or seat of the car. Now you are in the right place. This Hammock for Dogs is ready to cater for your needs. It is fitting for the rear seat and back trunk of every car and SUV. Its non-slip bottom will protect your pets from sliding around. It must add comfort and a sense of safety to your pets.
With impenetrable waterproof barrier materials easy to clean, it beats any of those cheap dog seat covers. If your dog makes the seat cover dirty, just easily mop it with a wet cloth or vacuum it, and it can be used again in a minute. Better still, the multifunctional hammock can be converted into a picnic cloth when you have a picnic with your family. Just start a memorable journey with your pet.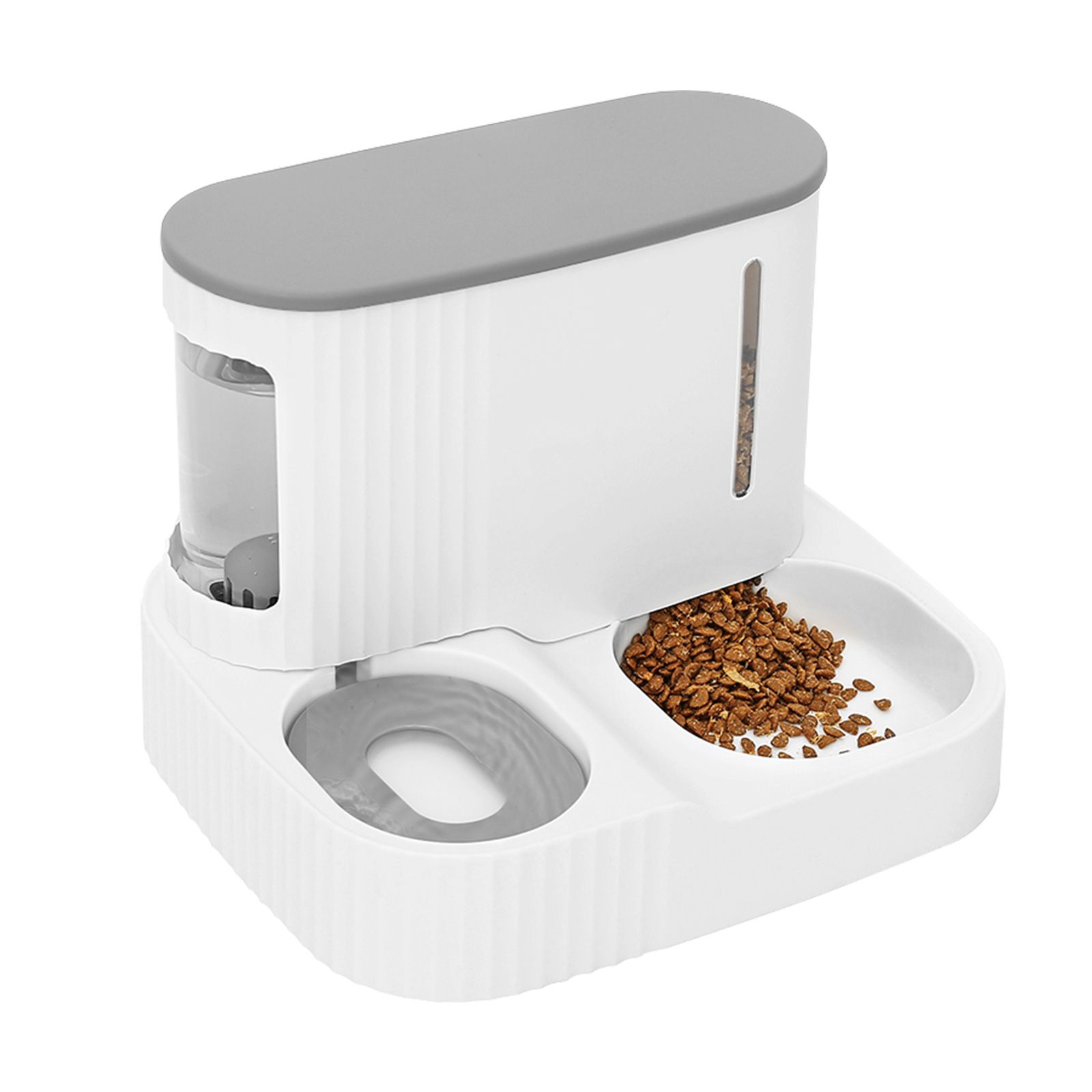 Was: $89.95
Queen's Birthday price: $49.98
If you are concerned that how to deal with the diet problems of your furry friends when you make a trip or visit a sporting event on this Queen's Birthday, the 2 IN 1 Pet Automatic Feeder is the best helper to illuminate your hassle. Equipped with an 850 ML water dispenser and 3L feeder, it can refill the drinking water automatically and store enough dry food, which lasts your small pets for up to seven days while large pets for 4days.
Moreover, this automatic feeder comes with a stable twist-lock base and a spill-resistant lip, preventing itself from tipping and wetting the floor. Plus, this feeder can be effortlessly detached to clean, so you do not need to worry that whether it is unhealthy and dirty for your pets after a long time. What's more, it is crafted of premium and toxic-free material, which ensures a safe and healthy feeding for your furry friends. With this Pet Automatic Feeder, you will spare yourself from any anxiety on your pets when you are out, while helping your pet live a happier and more comfortable life.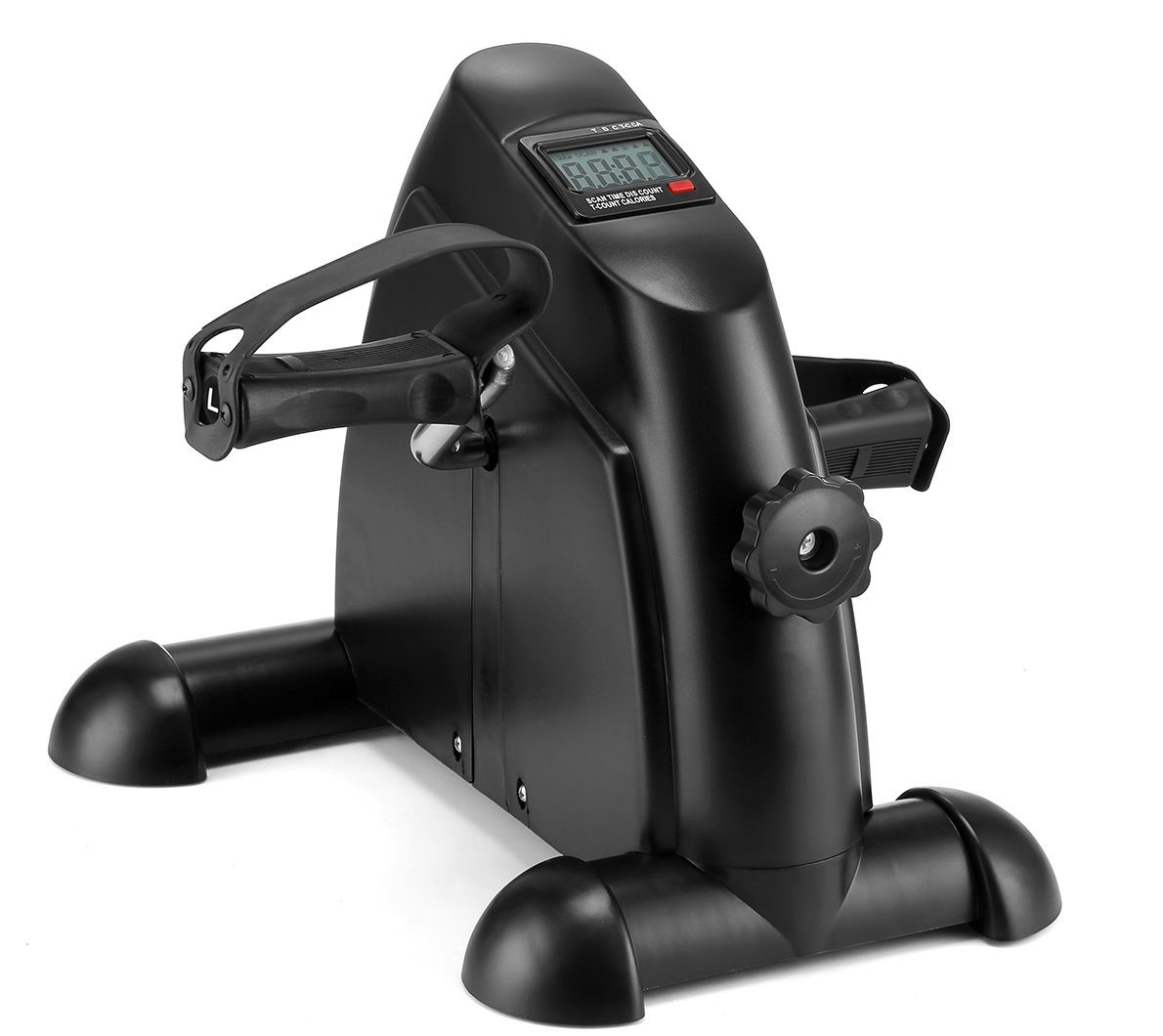 Was: $99.95
Queen's Birthday price: $39.97
It is time to do some exercise during your busy life. Now you can feel easy with our Mini Exercise Bike. You don't need to spend plenty of money and time exercising in a gymnasium. Instead, you can do sports any time you like without much money. This mini bike features hand or foot pedals with adjustable straps, so you can do arm or leg exercises according to your needs. Plus, it comes with a digital display that tracks some workout data including time, calories, count, distance, etc., enabling you to know your body conditions and amount of exercise, which can help you to set your regular target and enhance your sense of achievement.
Better still, because of its mini size and portable design, you can use it in different spots including bedroom, living room, office, etc. Also, fit for users of all ages, it is ideal for family entertainment as your families can do exercise together while watching a movie or chatting. Wouldn't it be interesting and funny? Therefore, add one to your home and start to enjoy a memorable experience with your family.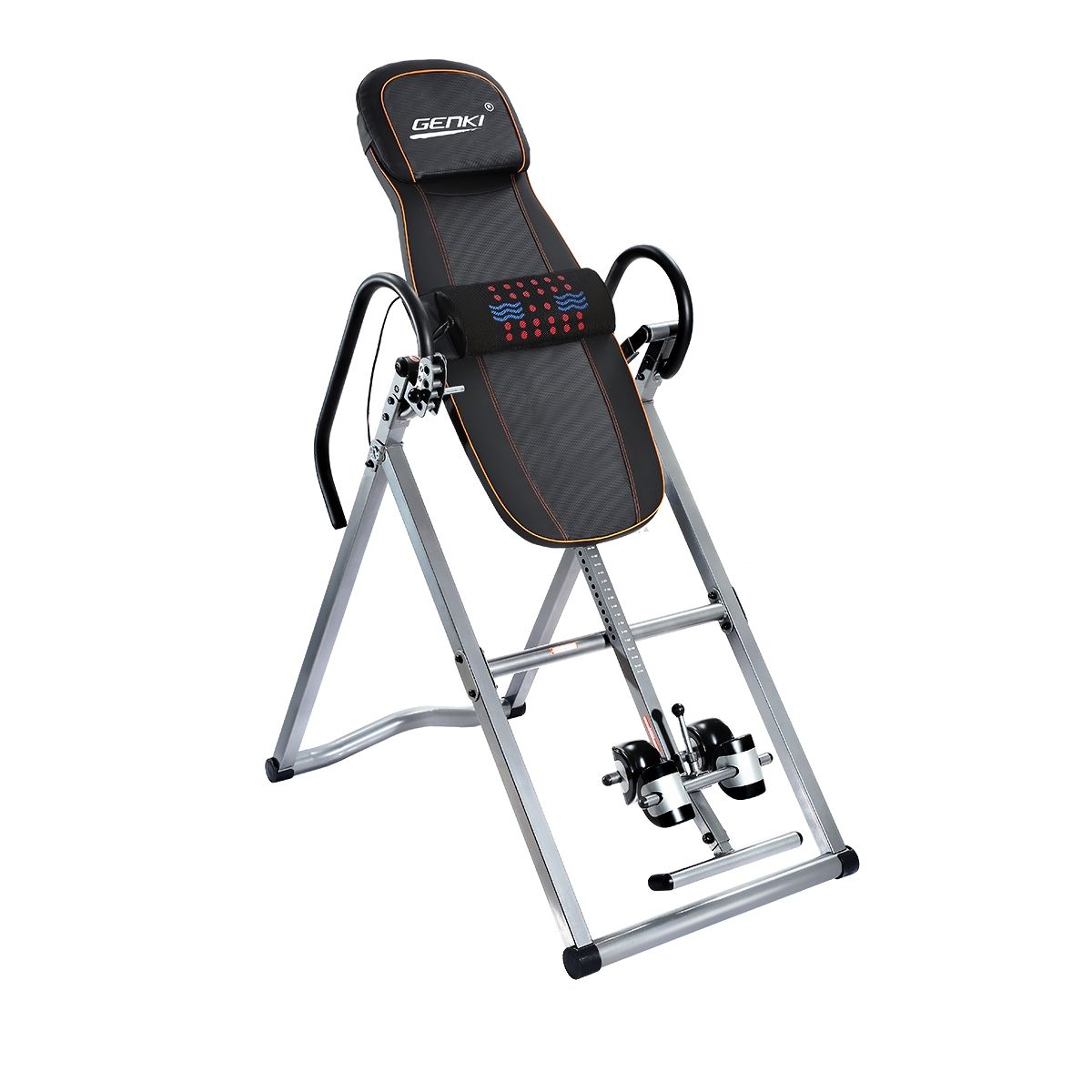 Was: $399.95
Queen's Birthday price: $219.97
This Inversion Table is a great helper to de-stress, promote blood circulation, reduce the tension of your muscle and improve the flexibility of your body. With a durable massage belt, premium padded ankle clamps and non-slip rubber foot, it ensures its stability and your safe and comfortable training. Gravity Folding Gravity Massage Belt with inversion range-180 degrees and padded u-frame handles can securely turn you upside down at your preferred degree and safely return to the upright position.
Plus, equipped with a high-quality waterproof PVC mat and heavy-duty steel frame, this adjustable inversion table distinguishes itself from others with its longer-lasting service life. Better still, thanks to its unique structure design, it can be folded and stored easily when not used to save space. What's more, with an adjustable boom, it can accommodate the different heights of the users. Just pick one for you and your love and take advantage of this public holiday to relax.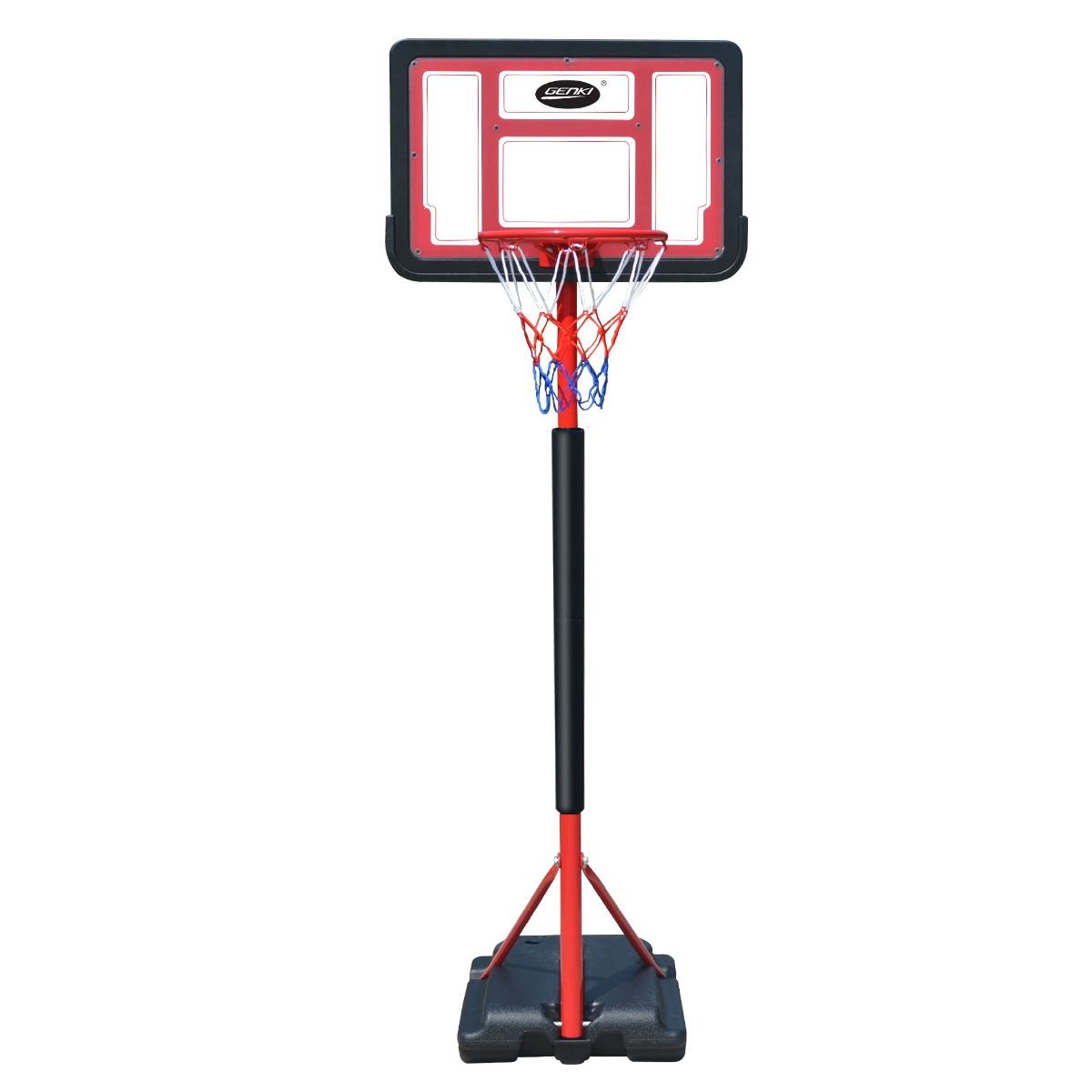 Was: $199.95
Queen's Birthday price: $69.97
The Basketball Hoop Stand is perfect for you and your young ones to play basketball at your house, which can not only build up your body but strengthen your heart connection. With a telescopic height adjusting mechanism, its height is adjustable (105 cm to 165 cm), to cater for your needs. Equipped with a rectangle pattern shatterproof backboard and blow moulding PE base that can be filled with up to 25 kg of water, the stand boasts outstanding stability.
Plus, crafted of a rust-resistant pole with powder-coated, it can keep working very well for a long time. Furthermore, the pole is covered with a protective sleeve to protect the players from hurting. Also, thanks to its freestanding design, this portable basketball hoop stand can save space. Placing one on your court, you can play basketball after a day of work to de-stress, or your kids can play with their friends in their leisure time. Don't miss it.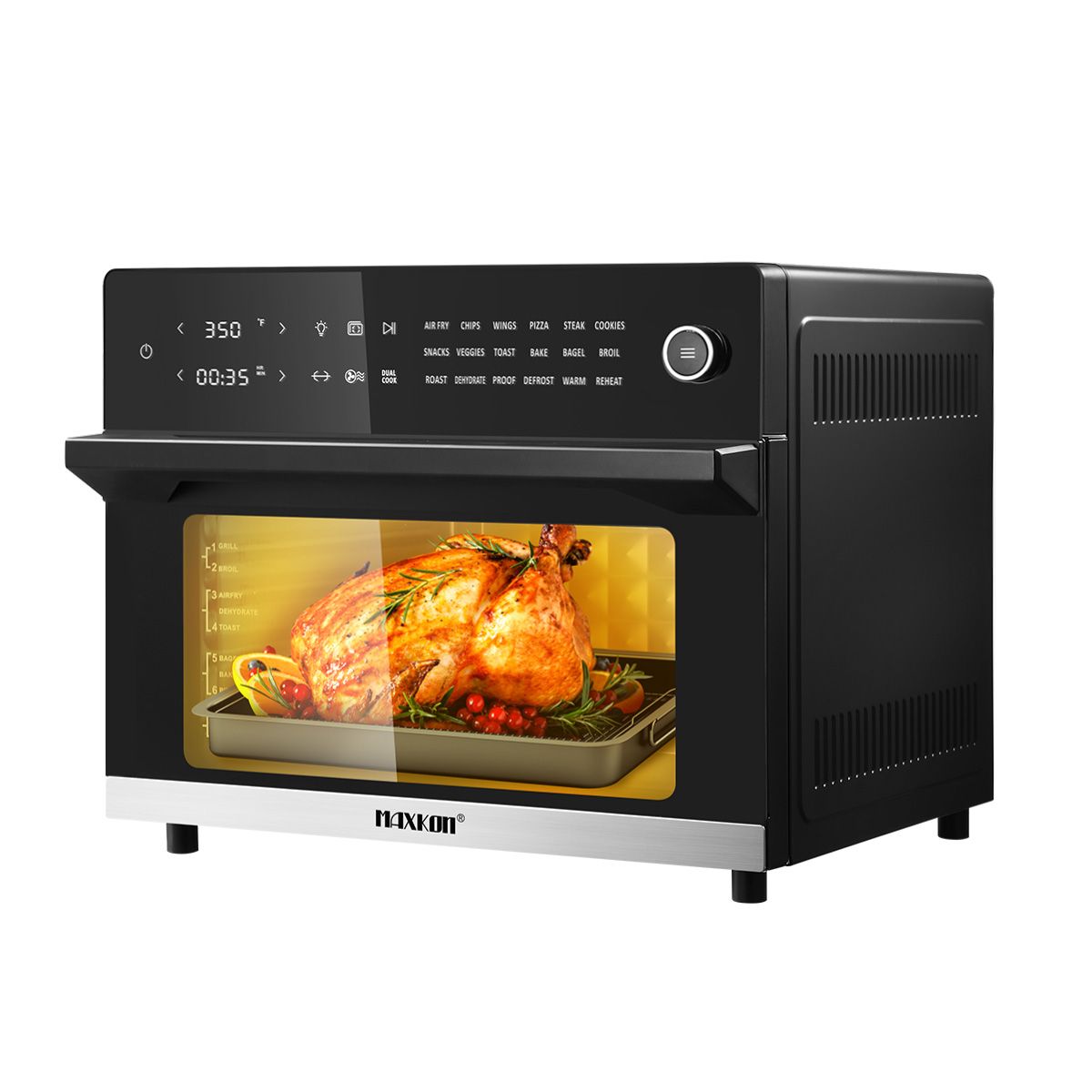 Was: $399.95
Queen's Birthday price: $199.97
This Oil-Free Air Fryer distinguishes itself from other traditional air fryers with its 18 cooking presets offered, including French fries, steak, pizza, toast, bake, roast dehydrate, etc. Better still, you can set the heating temperature from 30 degrees to 230 degrees, and set the time from 0-60 minutes as you like. Also, it is suitable to serve 6-8 people at the same time in the family dinner as it features a 30L large capacity and multi-layer racks, so you can cook different food one time according to your needs.
Moreover, made of stainless steel and galvanized sheet, the oven is more durable and easy to clean. And its non-slip foot pads, a heat-resistant handle and an oven mitt improve its safety and stability. More importantly, the food cooked by this kind of air fryer is more crisp and palatable as it is equipped with 1800W high power with 360-degree hot air circulation. You can also know the cooking progress through its digital display and transparent window. Pick one for your family, and you won't regret it.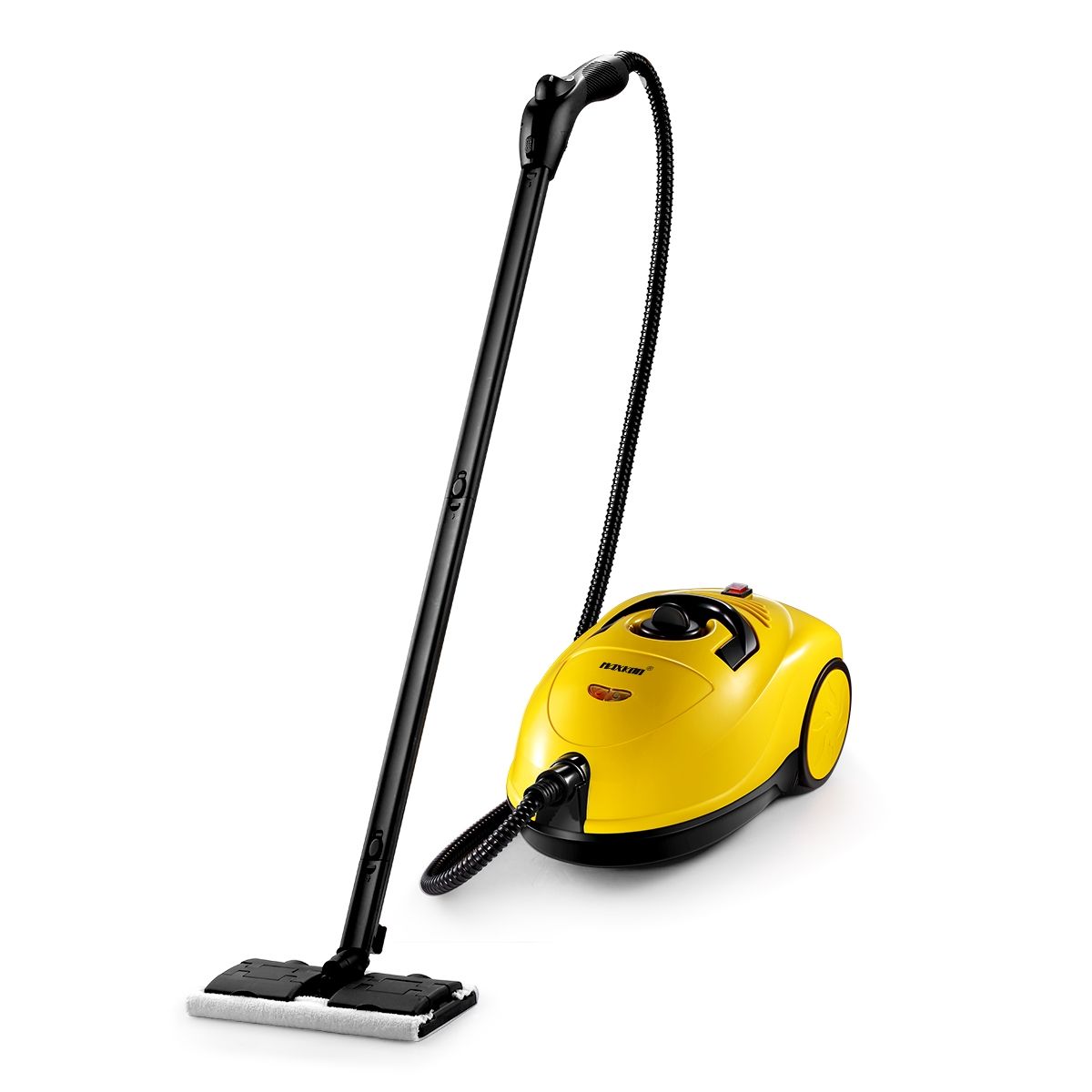 Was: $219.95
Queen's Birthday price: $109.97
Are you cleaning your floor, window, wall and more by using different helpers from cloth to mop? You think these items in your house are in a mess or take up space, don't you? Now our professional cleaning assistant can handle these all questions at one time. Equipped with professional steam power and 17 attachments, it can be used to effortlessly clean bathroom, kitchen floor, windows, and walls, or serve as a garment steamer for clothes, sheets curtains, etc.
What's more, the cleaner can kill 99.9% of bacteria off your house to ensure a healthier and cleaner living space. Plus, its double temperature controller, safety valve and fuse can result in a safe and effective cleaning of your house. Take action now to spare yourself from drudgery, and do other valuable things with your family.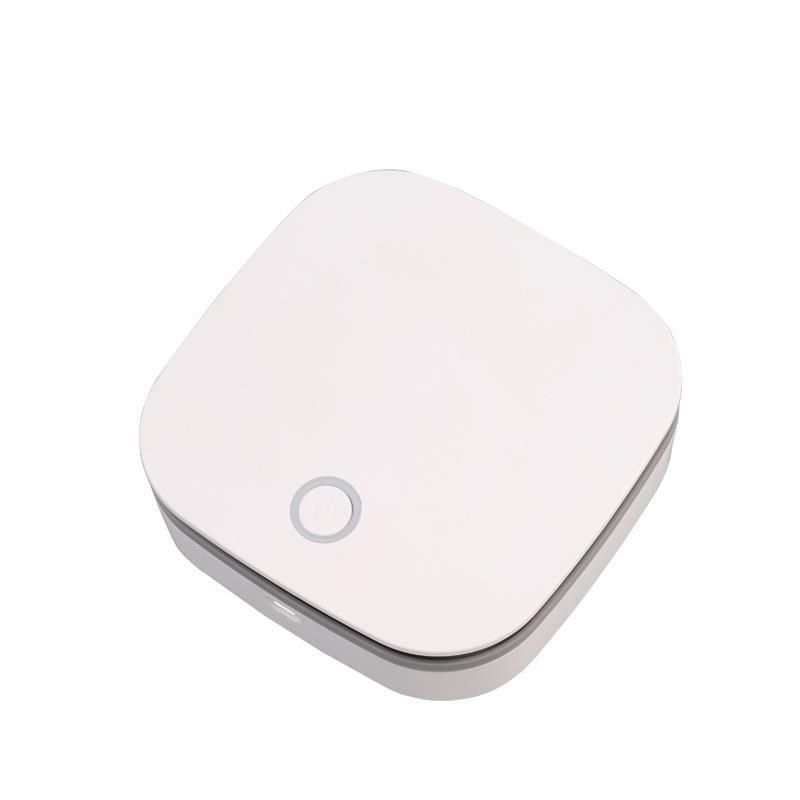 Was: $69.99
Queen's Birthday price: $34.99
Add one air purifier to your home for a healthier living space during this holiday! This Home Mini Air Purifier is suitable for any scene, such as living room, office, car, or wardrobe. Coming with a multiple controlled release net system, it increases the purification effect, deeply decomposes formaldehyde odour and lastingly inhibits the rebirth of bacteria, providing a healthier and cleaner space for your family.
With its mini design, the filter is saving-space and portable. Better still, its built-in 2200ma lithium battery leads to a longer life span (5-8 years), stable current characteristics, and pollution-free construction. Furthermore, equipped with a non-slip bottom plug, the air filter boasts outstanding stability. Its beautiful and innovative appearance can blend perfectly with your home interior. Don't hesitate to buy it.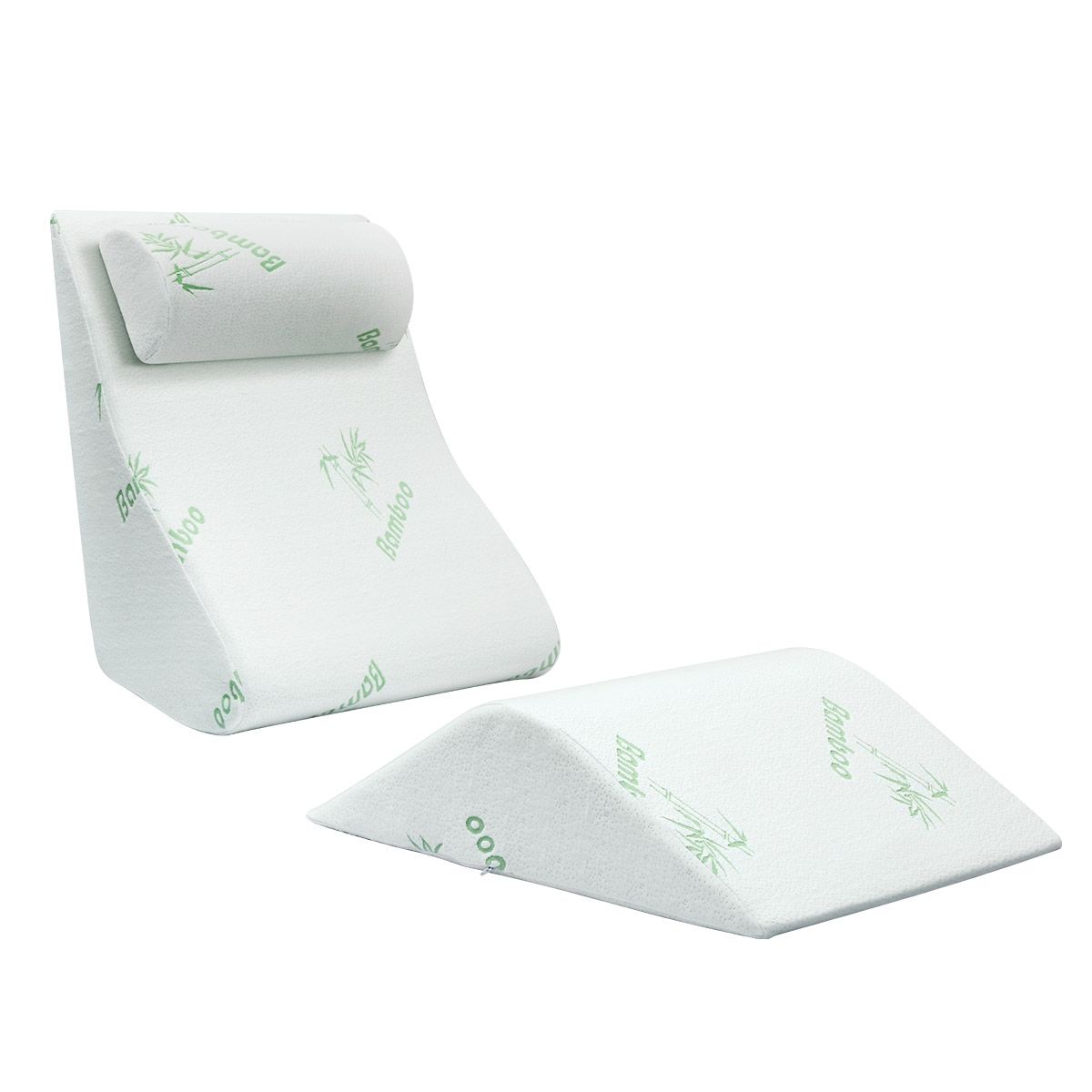 Was: $179.95
Queen's Birthday price: $99.96
Coming with a bed wedge pillow, headrest and leg elevation pillow, this Foam Bed is a great helper to keep your spine straight and relieve pressure off your neck and back while allowing you to watch movies, read books or surf the Internet comfortably. Also, it is versatile as you can use it as a mini desk for your laptop or tablet. Equipped with high-density premium foam, it will lastingly work and not collapse under your body weight after long usage.
Plus, it is covered by 300 CSM bamboo knitted fabric which is mite-resistant, anti-bacterial and hypoallergenic, providing a healthier and cleaner space for you. And such a bamboo knitted cover will also add vividness and elegance to your house. Better still, thanks to its movable outer cover, it is easy to wash, zip up and off. Just take action now to provide yourself with a cozier place to enjoy your downtime and relax your whole day. You deserve it.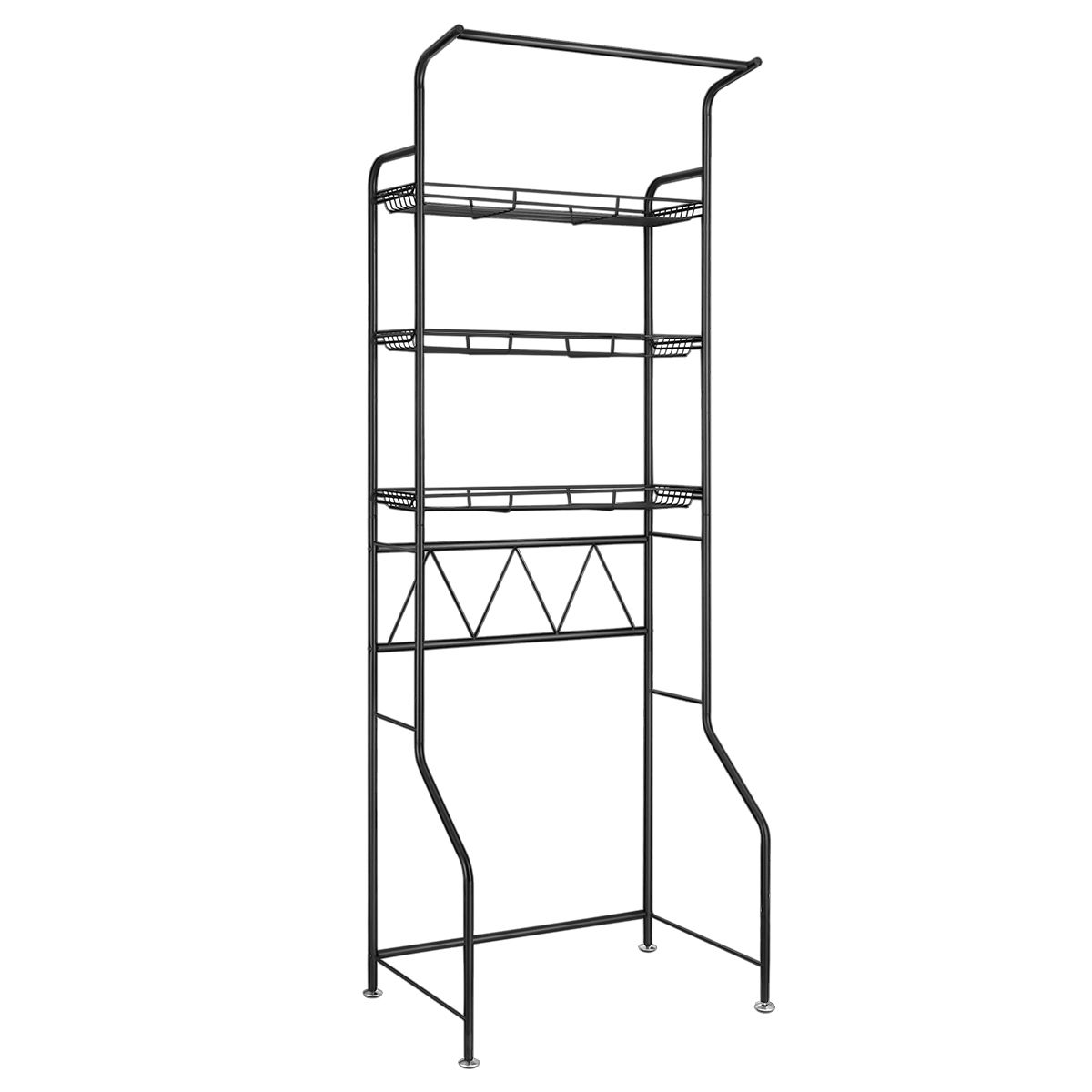 Was: $179.95
Queen's Birthday price: $79.96
Are you still in the puzzle of a mess of your shampoos, creams, towels and toiletries in your bathroom or laundry room? Now you can rest easy with our 3-tier bathroom rack. It has a great load-bearing capacity with 20KG for each tier, providing a large area for storing plenty of items in your bathroom. Plus, with its freestanding design with a hollow bottom part, it does not take much space as you can place it over the washing machine or closestool.
Its sturdy structure with anti-rust carbon steel racks ensures that it can work for a long time. Equipped with guardrails for each shelf, the storage rack protects objects from falling, which avoids hurting you and your family. Moreover, the Bathroom Rack Organizer comes with non-slip footpads, improving its stability, and its height can be adjusted according to your need. It will surely keep your bathroom organized and neat.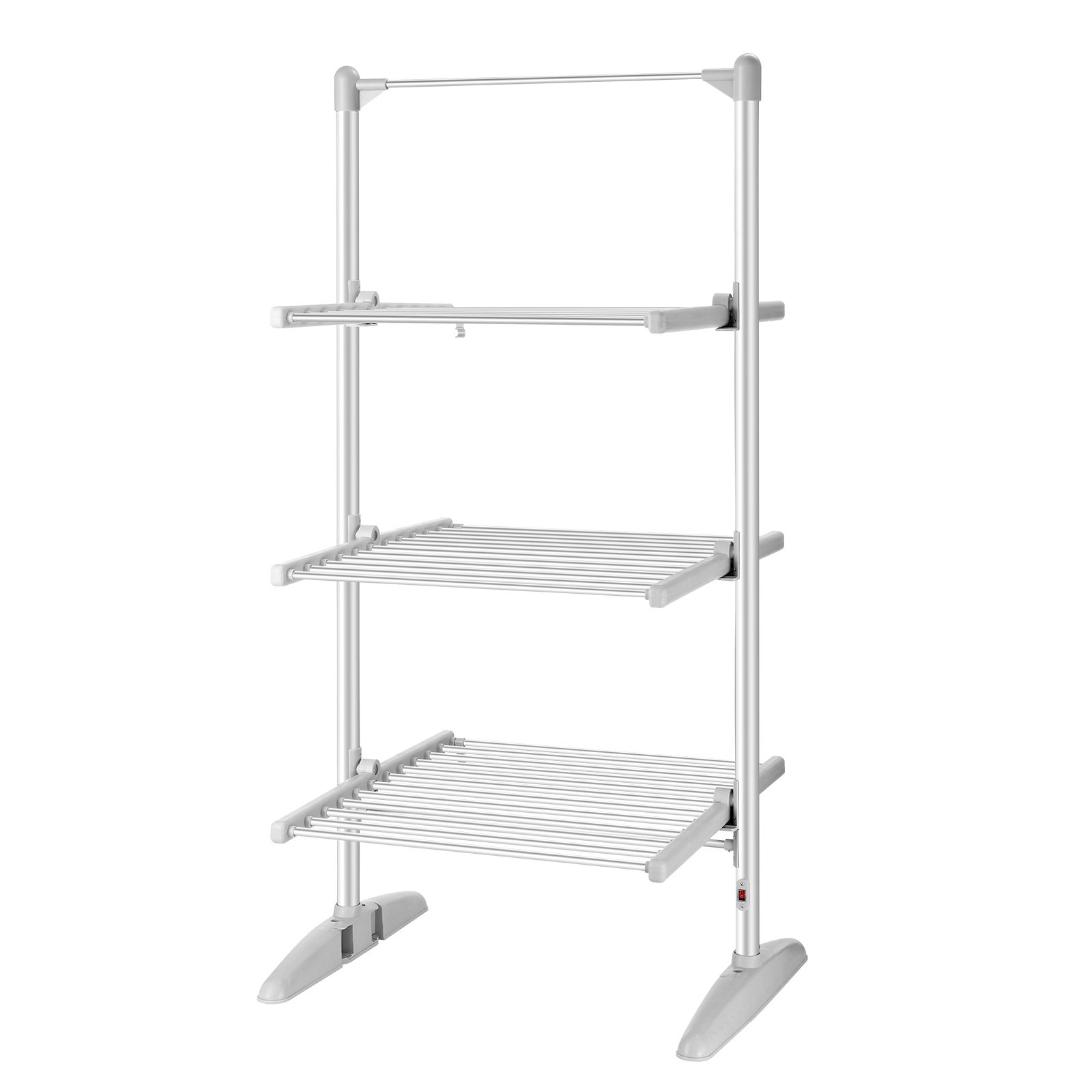 Was: $249.95
Queen's Birthday price: $179.96
Our Heated Electric Clothes Towel Drying Rack is an excellent addition to your house. With 3-tier of 30 heated bars, it boasts enough area for you to easily and effectively dry up your clothes or towels on rainy days or winter, and serves as a clothes hanger on sunny days. You may be worrying that this rack will burn your clothes like others when it works for a long time. Well, you can free yourself from that anxiety.
Our electric heated rack at Crazysales distinguishes itself from other traditional racks with its surface temperature staying 40-50 Celsius, which protects your clothes or towels from burning. Plus, it is foldable when not in use to save space. More importantly, it can kill mould, bacteria, mites or other harmful pathogens off your clothes and eliminate moisture and damp odours in your room, ensuring clean clothes and towels for you, especially for your kids.
Conclusion
Queen's Birthday holiday is a good chance for you to take a rest, enjoy a comfortable experience or make a trip. To help you take advantage of it and have a more memorable time on holiday, Crazysales provides great deals at the lowest price for you. You can surely find your favourite and gratifying items from home appliances, pet supplies, and sports equipment to bedding and bath products. If you want more choices, welcome to visit Crayzysales.com to pick what you need.