School holidays are a time of joy for kids. For parents however, this can be a total nightmare. As when school holidays come in the children will play and that can drive us all crazy. So what's the solution? One of the best ways to keep kids off your back is giving them something to do. Getting them a toy or a new hobby to fixate on will keep them relatively manageable.
Here is a list of our top 5 toys you should get your kids for the holidays.
1. Complete Wooden Art Box Set for Coloring Painting Drawing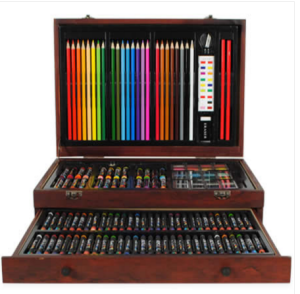 Keep children busy by developing their creative side. The art box set will surely bring out your child's inner Picasso. The set includes the following: crayons, color pencils, oil pastels, watercolors, sketch pencils, paint brushes and pencil sharpeners and erasers. All that comes in a beautifully designed wooden art box which comes with drawers for easy storage. This is the perfect hobby as your kid will likely just sit around and draw all day. This not only educates them but makes sure their right where you can see them.
2. The 10 in 1 Wooden Board Games House – Brown





Kids love games there is no denying that, games exercise our minds and can help us develop social skills. When we play we exercise our minds by coming up with strategies, this helps us develop problem solving skills. Most games are played with other people this teaches us to play well with others, developing our social skills. This board game house comes with all the classics: chess, checkers, backgammon, Chinese checkers, tic-tac-toe, snakes & ladders, mancala, parcheesi, pass out and solitaire. The set comes with a rule book to help you learn all the rules of all the games. All the games can be stored inside the game house leaving you with no clutter. So what are you waiting for get one now and let the family fun begin!
3. The 11 Piece Beach Sand Castle Building Toy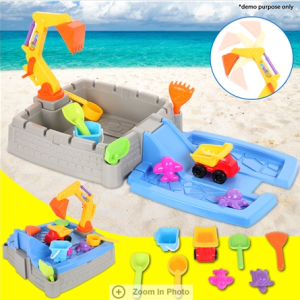 Are you off to the beach? Maybe just the park? Then why not get the 11 Piece Beach Sand Castle Building Toy. This multi-purpose toy will help your kids build the strongest sand castles. The set comes with modern toy tools such as: a digger, a dump truck and shovels. This teaches the kids the virtue of working together, the play set encourages them to take a job while working with the others while building their structure. Made from non toxic materials keeping your kids safe.
4. Children's Doctor Toy Set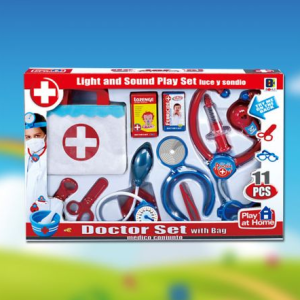 Who says learning can't be fun? The Children's Doctor Toy Set will ensure your kids learn how to be a doctor. This educational set comes with a toy stethoscope with lights and sounds and other tools to make a proper diagnosis. A handy bag is also there to keep your tools in when not in use or making house calls. This play set is perfect for bonding with your child as you can teach them about symptoms. Educate your child on what the doctor does to lessen their fear of going to one.
5. Kids Little Rattan Art Playhouse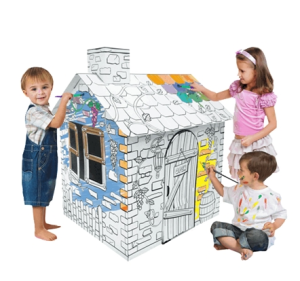 Brush up your kids painting skills with the Little Rattan Art Playhouse. This little cardboard house will ignite their creative side as they can paint the house any way they want. This is the perfect gift for DIY kind of kids. The house comes with working doors and windows for realism. Give your kids a taste of the real world!
Your kids will be busy and productive with any of these toys for the whole school holidays. This will save you the headache of distracting your kids.