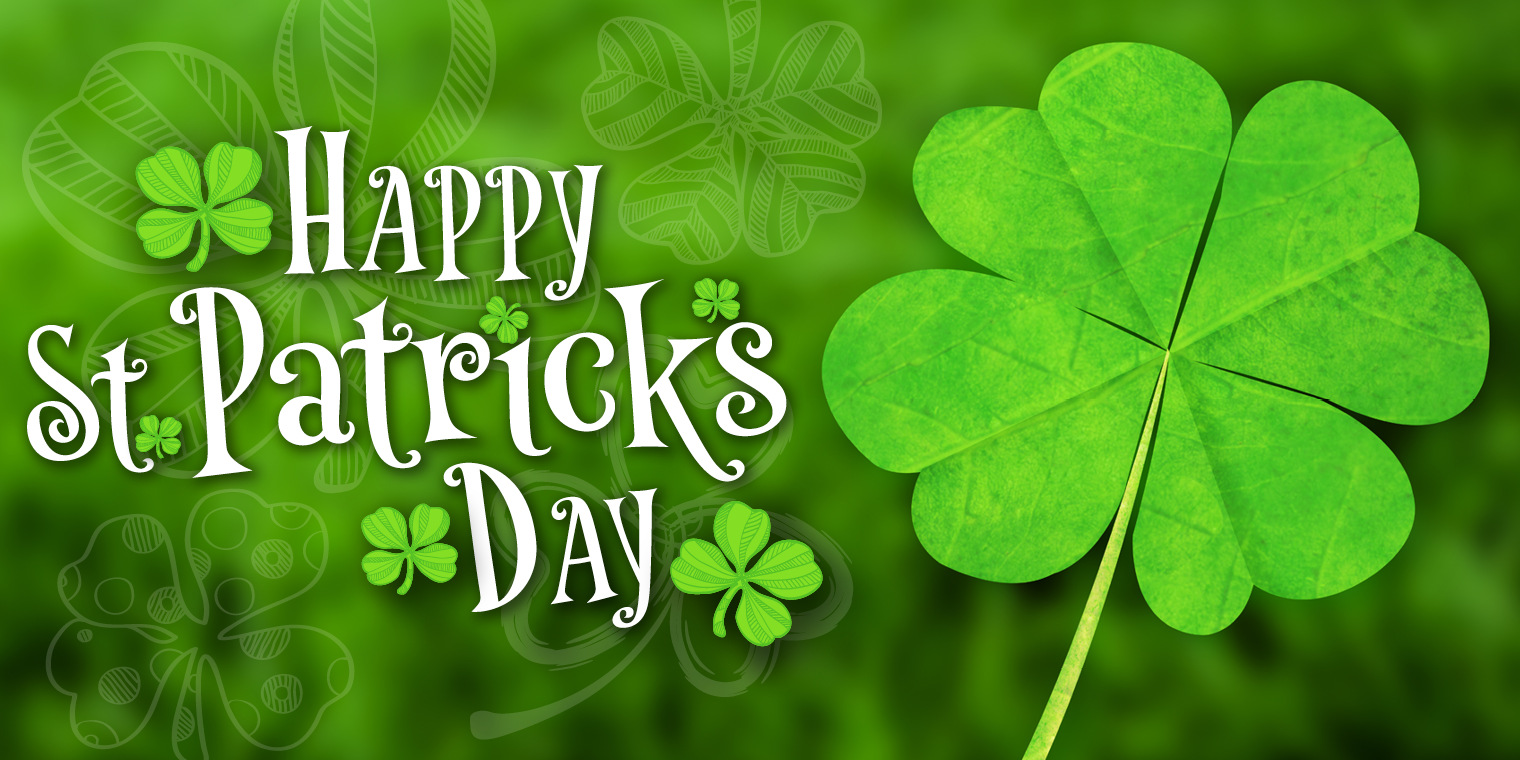 St. Patrick's Day is just around the corner. The celebration of St. Patrick's Day, packed with floats and music, is usually held on March 17. Whether you're Irish or not, St. Patrick's Day is one of the undisputed best holidays leading into spring. For some, it's celebrated with traditional Irish food. (yep, the classic corned beef, and cabbage!) Others decorate their home with St. Patrick's Day style, such as the home decor with shamrock, the green-coloured small objects, and the like; Or holding a dinner party with the tune of the best Irish songs. Honestly, how fun does that sound? And for others still, participating in the St. Patrick's Day parade with their green costume and props is also the ideal way to celebrate the holiday. No matter how you like to celebrate the magical day, there's one crucial thing you have to do before you plan this year's festivities: Buy some thoughtful holiday products online. Here are some creative and considerate shopping lists at Crazysales you may not know about St. Patrick's Day.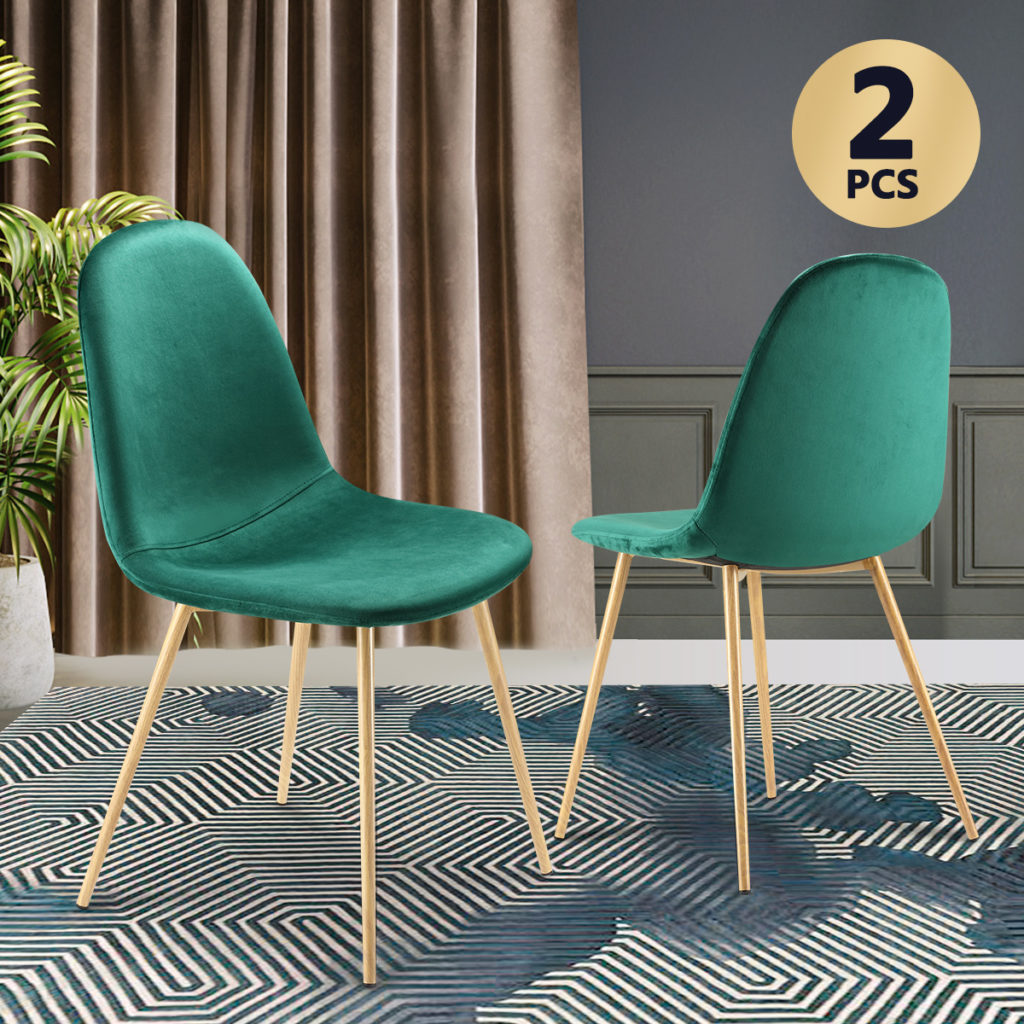 Green and shamrock are known as the symbols of St Patrick's Day. When you want to buy a piece of furniture that can show the characteristics of the holiday and can improve the taste of interior design, this Green Dining Chair Set will be a stunning choice. The Green Dining Chair Set Kitchen Chairs boasts an ergonomic design and simple rounded lines, which provide you with optimal comfort and softness for an appetizing dining experience. The metal legs with rubber foot protectors are used to ensure stability and service lifespan. Velvet chair covers keep your chairs clean and comfortable, protecting them from spills, stains, wear and tear. It is ideally suited for families with children and pets. By the way, changing up the home decor from its regular humdrum look will get eyes popping and astound your family, "Lucky charm is surprisingly around me!"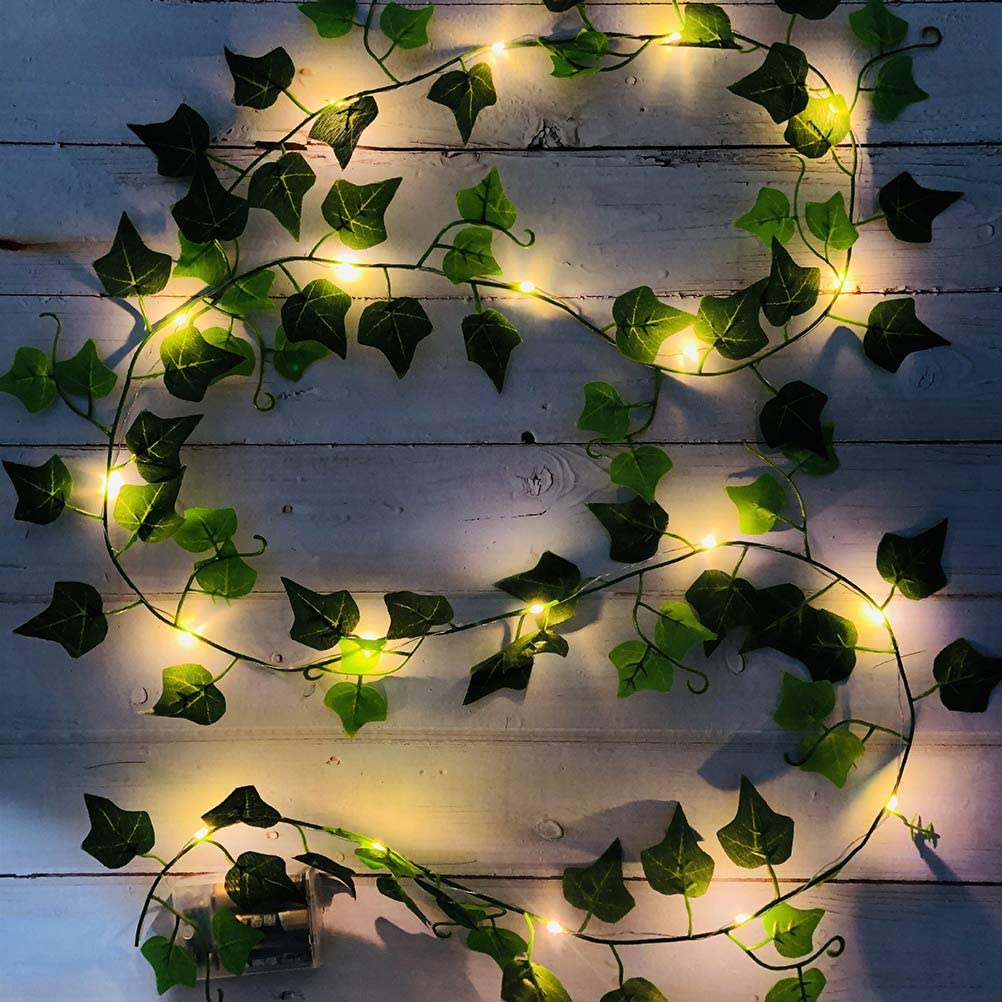 It's also critical that your home is adorned with lighting decorations with a festive atmosphere. Fairy lights with Leaves are the most attractive decoration you can buy, they look like the real thing. You can see throughout the wreath, there is a copper wire with small warm white-coloured LEDs, which make the wreath glow and shine. The stem is made of high-quality plastic and iron wire, making it stick for a longer time. While these hanging ivy leaves are purely handmade, they are worth preserving. In addition, 2 meters 20 lights / 10 meters 100 lights are optional if you hang them up and they will make you feel that you are in the vibe of St Patrick's Day. Plus, LEDs ivy flower garland Fairy lights charge themselves with 3 AA batteries so that you can not worry about the danger of plugging in. It is worth noting that the item is not included 3 AA batteries, they are fantastic as part of table decoration, just hide the battery, no need for a plug. After St Patrick's Day, you can also keep applying them in the bedroom, living room, kitchen, stairs, balcony, swing frame, etc.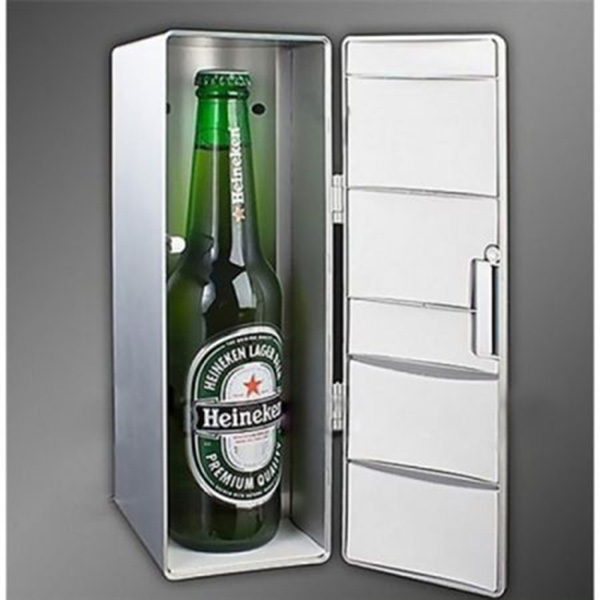 St Patrick's Day means drinking the iconic green-coloured beer. Indeed, sipping on an Irish beer feels like a holiday must-have. To enjoy a better drinking experience, you just need a Mine Beer Freezer Refrigerator at hand. This Mini Fridge has a stylish and cool appearance, powered by a USB cable, suitable for all PC, cars, or another USB interface, no batteries are required. It can hold up to two cans or one bottle, so it is suitable to put canned drinks, beer, milk, beverages, etc. With the USB Mini Fridge, you can keep a beverage cool and ready to drink at all times! Its built-in cooling plate quickly drops to its lowest operating temperature within five minutes after being plugged in. When you're on the St Patrick's parade, you can carry the USB Mini Refrigerator with you. Drink a cooled beer or drink while in the parade, and you will be instantly refreshed! Surprisingly, it also can serve as a warmer, keeping hot drinks warm longer.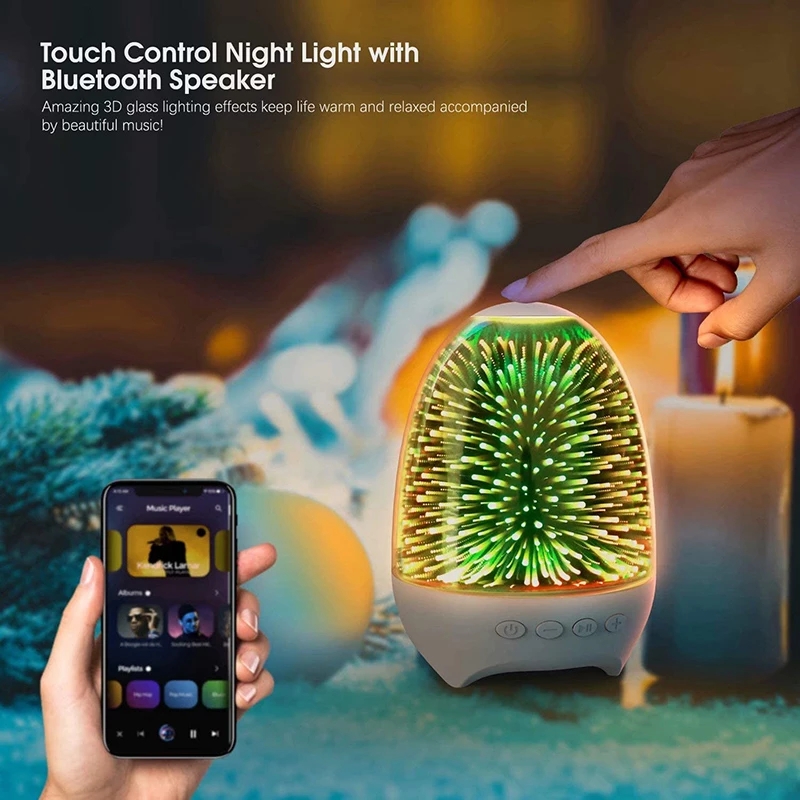 St. Patrick's Day is not just an excuse to drink lots of green beer. It's a day to celebrate the very best parts of Irish culture. The best way to celebrate is by listening to some Irish music. Luckily, there is a New Bluetooth Night Light Speaker that you can freely open your favourite traditional Irish music, thus getting in the St. Patrick's Day spirit. LED Galactic Audio Speaker is a multi-functional speaker. You can use it to play audio/music by Bluetooth connection, TF / USB card, AUX input and FM radio. What could strike you most is that it is available for 12 lighting effects, like low / medium / high 3 brightness levels in white light + 7 optional colour themes + 2 colour change modes. Listening to traditional Irish songs will have some educational value for kids – they'll be immersed in the traditional Irish culture. Moreover, apart from the entertainment mode, the Bluetooth Night Light Speaker is conducive to your and your family's sleep. You can use the separate light mode to choose your suitable lighting style. Of course, More interesting features to be discovered by users! Add these to your shopping list, and get ready to dance.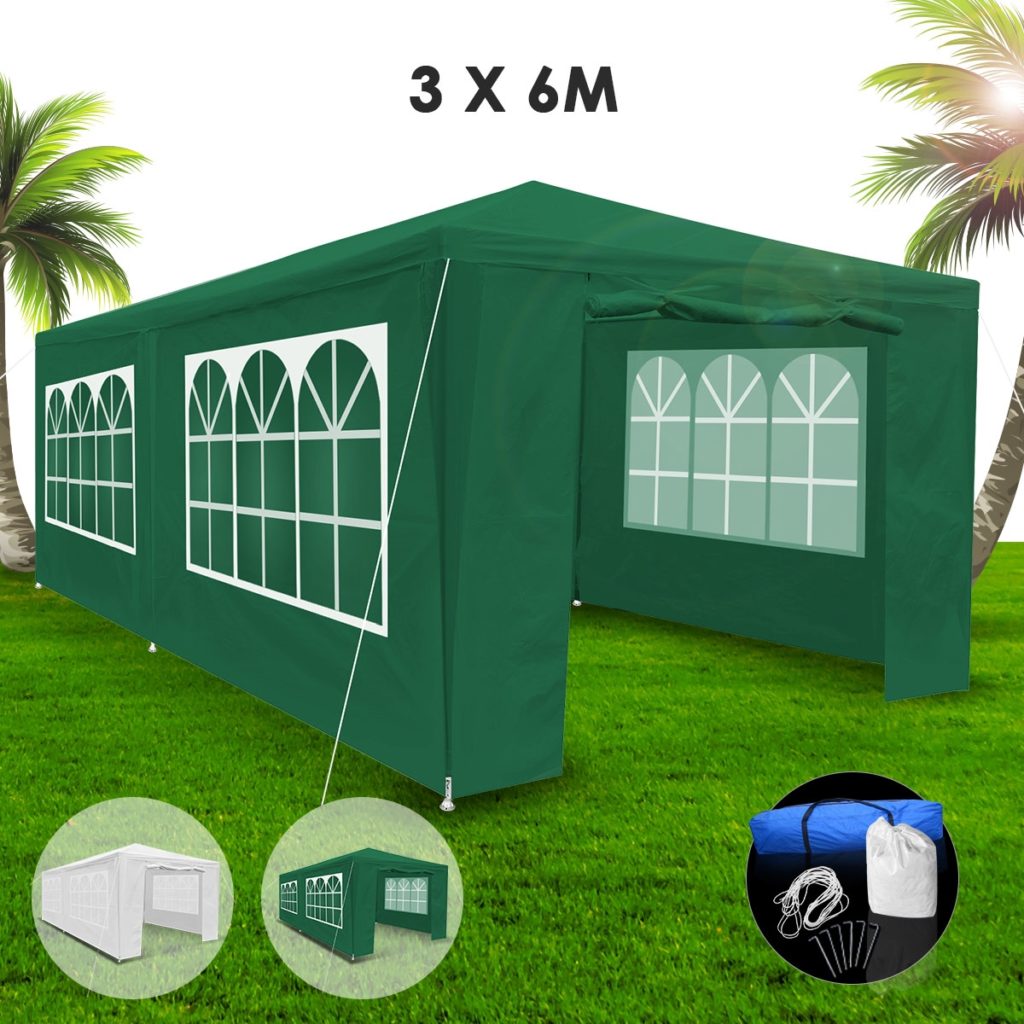 If you want to host your friends for an outdoor party, but are worried that the weather will take a heavy toll on your party schedule. You just can't miss this 3x6m Green Wall Waterproof Outdoor Gazebo. It can be used for all outdoor activities, both as a shade station and as a shelter for unexpected rainfall. With an extra thick and quick-to-erect powder-coated steel frame equipped with strong legs and struts structure. Despite simple installation, this gazebo is extremely durable sturdy. Hence, with a perfect outdoor party tent like this, you and your family and friends will be living a cheerful holiday in the outdoors, no matter rain or shine. This Outdoor Durable Gazebo is ideal for sporting events, camping, yard sales, family gatherings, holiday party, trade shows and many more, so order your 3x6m Green Walled Waterproof Outdoor Gazebo now!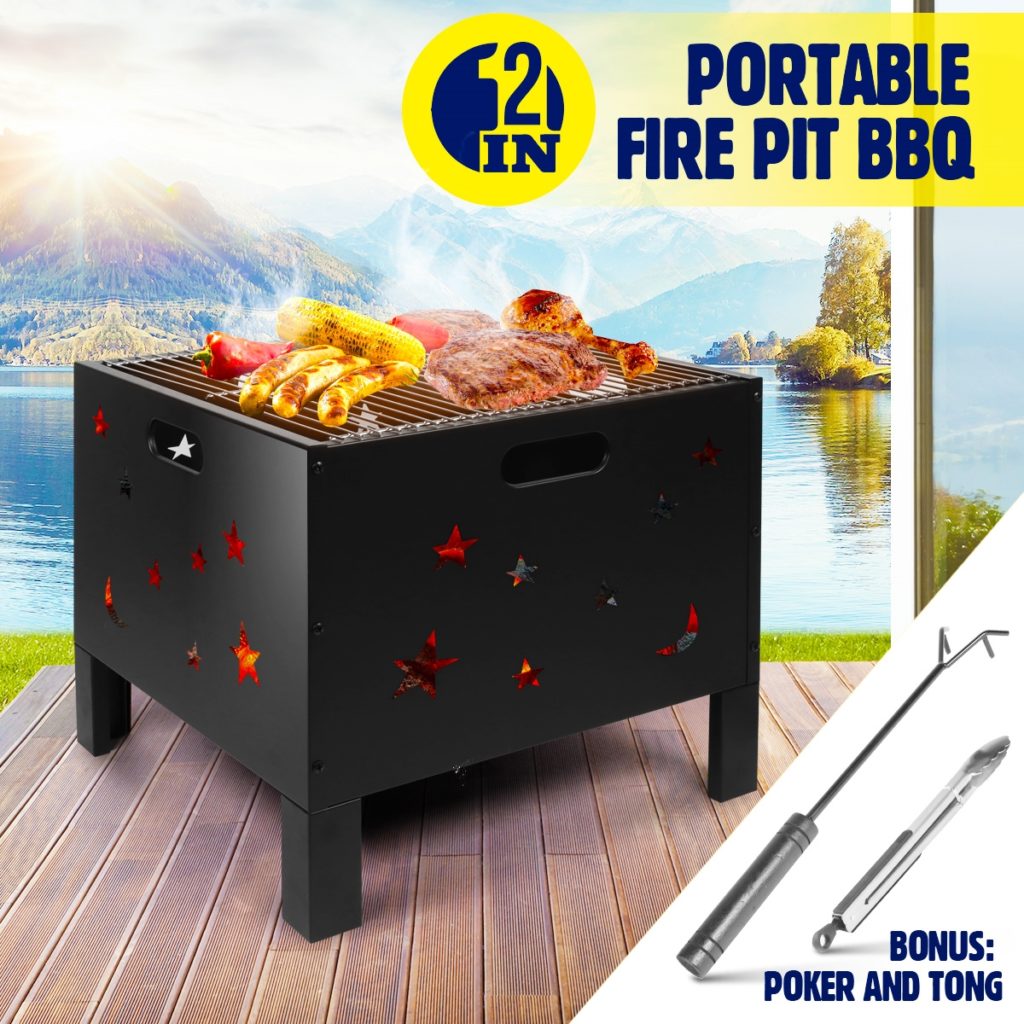 In 2022, St. Patrick's Day falls on Thursday, March 17. Since it's not on the weekend, you might have to shift some plans to squeeze in all of your favourite activities. A barbeque gathering will be the best alternative for you. Featuring sturdy and solid construction, this Outdoor Fire Pit is surprisingly durable and anti-rust to last for years. A stable bracket is built to withstand the strong winds with no extra protection needed. This 2-in-1 Patio Heater is multifunctional and practical, which can be served as a fireplace or a BBQ grill. You just get together with friends or families to have the distinct romance of outdoor smoker cooking and the most original flavour. It is economical and practical, as well as compact. Hence the Outdoor Fireplace is portable, easy to assemble and clean, ideal for camping, putting on corridors and any outdoor occasions. If you want to celebrate St. Patrick's Day, fire up the grill, heat the smoker, and make tantalizing food with this Portable BBQ Grill for Saint Patrick's Day or any dinner!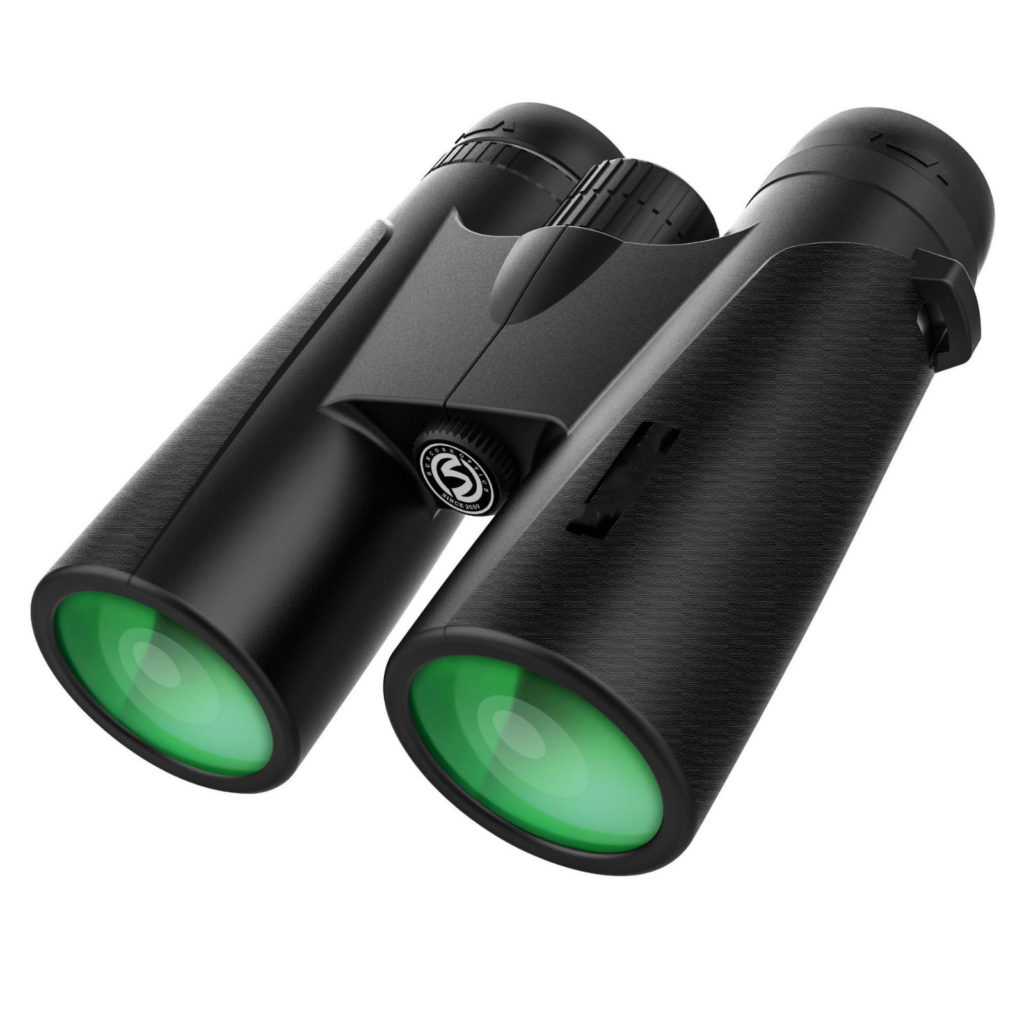 It's not hard to wear a bit of green, throw on some pins, and maybe a little leprechaun hat. But when you want to watch the bustling parade, it's difficult to get a clear view of St Patrick's show from the further direction. 12×42 Powerful Binoculars can be the answer to your worries. The 18mm Large Eyepiece Binoculars are 2.25 times the image size of 12mm eyepiece binoculars (e.g. 10×25 12×25 10×21 compact binoculars), delivering larger images to ensure clearer details. Despite the weight of only 1.1 pounds, the Powerful 12×42 Binoculars is equipped with 12x powerful magnification, 42mm large objective lens, as well as 367ft/1000yds large field of view. Meanwhile, the Binoculars with Clear Low Light Vision is not susceptible to weak light conditions, perfect for hunting or Concerts at night. It is also served as piece visual aid for bird watching, hunting, travel and sports events. Moreover, its lightweight appearance and emerald green lens are also fully in line with the festive ambience of St Patrick's Day. Now, use Waterproof, Lightweight, Durable and Anti-slip Grip Binoculars to bring the parade closer to you!
For dog or cat lovers, nothing is better than the moment you have with your pets by your side, but how to bring your pets with you in a more safe manner when you head to the parade? The answer is Portable Foldable Soft Dog Crate Carrier Pet Cage Travel Bag 4XL Army Green. This Pet Crate Carrier Bag boasts a sturdy powder-coated steel frame under the soft weather-resistant fabric, which is versatile for short trips around town, the vet, planes or any situation away from home. The reversible base pad keeps provides comfy padding for a furry friend to relax as they watch the world go by. And the collapsible design helps you to save space when not in use. Combine comfort and function with this Soft Portable Pet Cage. Some of our four-legged friends are just as excited for St. Paddy's as we are! Let's make a good preparation for your "little leprechaun" travel in style!
Conclusion
These are eight fun shopping ideas to consider implementing for your coming St. Patrick's Day. Briefly, When March 17 rolls around, you all not only be able to wear green and join in the revelry but are surrounded by affordable and practical products at crazasales.com.au. Don't dwell on old-fashioned items, it is time for you to buy creative products to create your own luck. Let's kick off St. Patrick's Day with great deals and offers at Crazysales. Irish you a happy St. Patrick's Day!