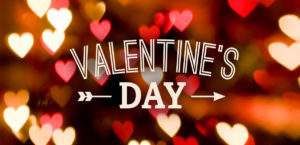 Romance is in the air as Valentine's Day approaches. If you are looking for something thoughtful for your beloved ones, you have come to the right place. Here we have complied Crazysales top ten most attractive gifts among our customers that include a heart-shaped gift box, delicate rainbow-coloured rose, practical makeup mirror, and more. Read on to find the inspiration for your most romantic Valentine's Day.
Gift for Her
If you are tired of giving her generic gifts like chocolate or jewellery, then it is time to try surprising her with unique products from our exquisite selection and let her know how much she means to you.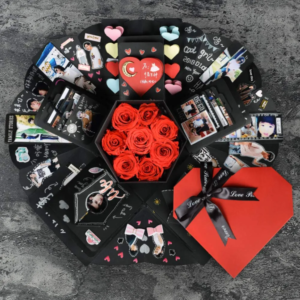 Can you imagine how happy your beloved one will be when you give them your DIY gift this Valentine's Day? A gift made by hand will be valued more than the one bought in stores, as it is paid particular time and emotion. This surprise box is designed with a heart shape, making it perfect for Valentine's Day. It comprises a full scale of accessories, like ten highlighters, two tapes for photos, four stickers, etc., which will save you a much time preparing. Featuring a pre-set design, this gift box is effortless to assemble. Just put the photos and gift like a necklace, ring, bracelet in the box and wrap it up with the tote gift box, then it is time to present it to your loved one. Let your creativity flow with this DIY heart-shaped gift box, and make this Valentine's Day much more special.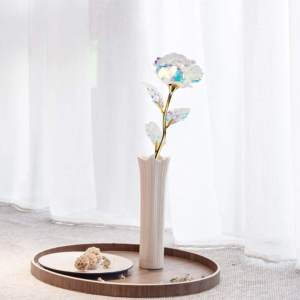 What is better than a rose to show your love for your female friends? You might know red roses symbolize love and romance, but you might not know a rainbow-coloured rose stands for forever love. This artificial flower is precisely handcrafted by skilled artisans, making it a never-withered rose that represents a long-lasting relationship. This delicate rose comes with a box that features a plastic transparent front face, making it visible without opening. As a pleasant gift for mom, wife, and girlfriend, this rainbow-coloured rose comes with a cloth inside for you to spray fragrance on it, and the aroma will remain for one month. Additionally, such a delicate rose is suitable for home table decoration, office arrangement, and party wedding decoration, which will create a romantic atmosphere.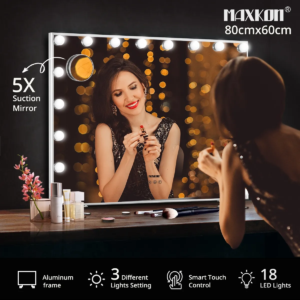 Sometimes it is also important to consider practicality when it comes to Valentine's Day gifts. Girls love dressing up. Therefore, it will be ice on the cake if they are presented with a Hollywood style makeup mirror. As an ultimate tool in applying makeup, this makeup mirror is characterized by a perfect size of 80x60cm, which is large enough to be used for makeup, grooming, or even dressing. This makeup mirror is surrounded by 0.3W/pcs LED bulbs that are adjustable in brightness, offering you a clean and bright reflection even at night. Moreover, three different light settings are designed to meet your individual needs, and a touch control increases convenience and adds a sense of classic. This makeup mirror comprises a silver aluminium frame and base to ensure its longevity. Also, the LED bulbs come with 50,000 hours life span.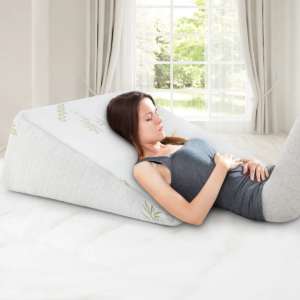 It is adorable to see your loved one fall asleep on your shoulder. But there is a lot of responsibility on your shoulders, like getting up early to go work for bringing home the bacon. So why not give her a wedge cool gel memory foam pillow and help her sleep better? This wedge pillow comes with a bamboo-naturally cover that is dust mite resistant, anti-bacterial and hypoallergenic, making it perfect for those with allergies or sensitive skin. Made of gel memory foam, this wedge pillow can reduce trapped body heat and distribute cool air, helping you sleep more soundly and wake refreshed. Besides serving as a pillow, it is a perfect support to elevate your upper body, especially for watching television or reading in bed. Also, you can place it under your feet or legs for a rest.
Gift for Him
Girls, flowers and chocolates are what you like, but do men also want those things? If you do not think so, then consider our eclectic selection of gifts for men. Data does not lie. The following three gifts are in the top three among Crazysales bestsellers on Valentine's Day.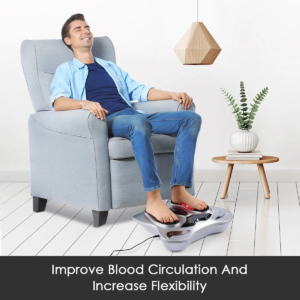 In addition to having a hot bath after a whole day of hard work, there is another way to help your husband or boyfriend relax. Give him a foot massage with this electromagnetic foot massager, and he will be near and dear to you. Adopting low-frequency electrical impulses to activate the nerves of your body, this foot massager will relieve aches and pains of your whole body. Characterized by 50 working modes and 99 electromagnetic wave intensities, the massager can easily regulate its massage level. Moreover, this massager can be adjusted by a remote control device, making it more convenient to operate. Additionally, the foot massager comes with a slimming belt as a bonus, making it more cost-effective. Make him feel rejuvenated from this Valentine's Day with this foot massage machine, and your relationship will step more intimately.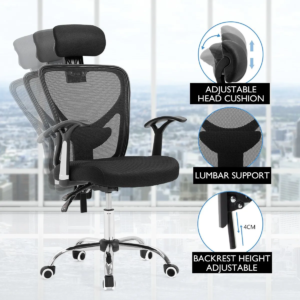 Many of us spend most of our time working, especially our loved ones. Though it is impossible for you to take care of them every moment, you can give your husband this mesh office computer chair and help him work more efficiently. The office chair is adjustable in many different parts, including the height and angle of the headrest and backrest, height of the whole seat and the removable lumbar support, etc., which will meet various needs. Moreover, to give you ultimate comfort, the computer chair comes with ergonomic U shape armrests and a seat 10cm in thickness. Equipped with a 360-degree swivel chrome base and mute PU castors, this ergonomic chair ensures great mobility. It is perfect for home, office, conference room, etc.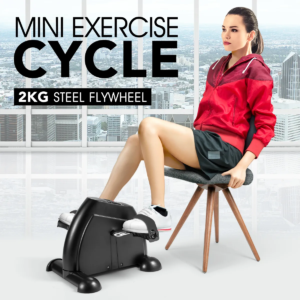 So many people work in the office so hard that they do not have time to exercise, and as a result, they will get sick likely. If your husband is one of them, you should consider sending this mini exercise bike to him. This mini bike pedal exerciser features hand or foot pedals with adjustable straps, suitable for arm or leg exercise. Moreover, adjustable resistance means you can set different levels of resistance according to your needs. It comes with a digital display that tracks your workout data like time, calories, count, distance, etc. Mini size and portable design allow this bike trainer for exercise everywhere, either at home or office. Just put it under your desk or table, and you are exercising.
Gift for Your Mum
Usually, most people would think of gifting a wife or girlfriend on Valentine's Day, but giving something to your mother would be a meaningful thing to do. After all, she was the first person who loved you.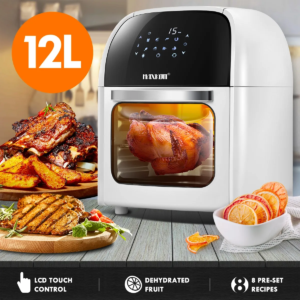 The best cook in the world is your mum. But as she gets older, cooking takes her much time every day. And takeaways are extremely expensive and less healthy when compared with making a meal at home. So a good idea is to give her a multi-function Maxkon Air Fryer. With nine cooking presets, such as fries, steak, pizza, etc., this air fryer will make cooking a delicious meal a breeze. Thanks to the advanced cooking technology, this air fryer from Maxkon can cook food without using oil while creating food that has the same crispy flavour as that of the restaurant. It comes with a capacity of 12L, catering for cooking for a family. Moreover, the LED display and touch control make it easy to operate. The timer frees you from waiting and getting food prepared much faster.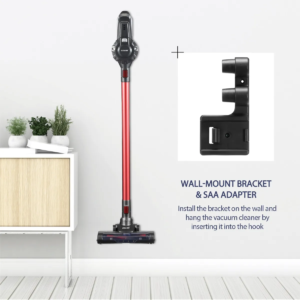 Lighten the load of domestic work for your mum with this cordless vacuum cleaner. It is characterized by a maximum suction power of 11000kpa, while the noise it produces is lower than 75db, making it an excellent addition to your home appliance. Equipped with a multi-cyclonic HEPA filter, this cleaner arrests dust, pollen particles and finer particles from the air. Featuring an electric floor brush, this vacuum cleaner is perfect for cleaning dirt and dust on varied floorings, such as ceramic tile, hardwood, marble, and more. The rechargeable battery ensures the cordless vacuum cleaner a continuous running time as long as 35 minutes at a low speed. Further, it comes with an LED battery screen display which shows clearly how much battery is left.
Gift for Your Dad
If we think of Valentine's Day as a day to show people we love them, we can't miss our loving and protective dad. Think function over form when choosing a Valentine's Day gift for your dad. Or, if possible, a seamless combination of both.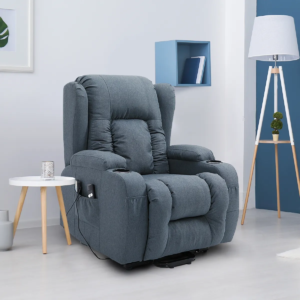 Sleeping is a challenge for most older people. Fortunately, researchers have shown that relaxing in a massage chair before bedtime helps people sleep better. Therefore, nothing is better than this electric massage chair when it comes to a Valentine's Day gift for a dad, which will reduce stress and stimulate the blood flow, thus improving the quality of sleep. For great comfort and convenience, this massage chair comes with a max recline position at 165 degrees and a max lift-up position that is up to 45 degrees. Moreover, five different working modes and an eight-point heating massage function give your dad a customized massaging experience, making it great for alleviating chronic neck, shoulder, back fatigue and pain. Also, the extra thick cotton for the back cushion contributes more comfort when enjoying the massage. Four storage pockets allow putting small items at hand.
Gift for Your Kids
It is significant to include your kids on Valentine's Day because they are the loves of your life. Moreover, expressing a little extra love to your children on the most romantic day of the year is something they will never forget, and neither will you.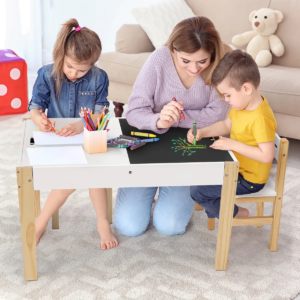 Let your kids' creativity shine with the Kidbot multifunctional kids' table and chair set. With a contemporary and stylish design, this play table set is so impressive that it will catch your little one's eyes once they see them. Most remarkably, it comprises a removable and reversible table top that includes a blackboard for drawing and a Lego Velcro board for the puzzle, both of which have the same smooth white side. Kids can match together any side of the two boards as they like. Moreover, there are four hidden storage compartments beneath the tabletop, offering ample areas for kids to store their blocks, books, chalk, and more. For safety, this table set features eco-friendly and non-toxic paint, kid-safe edges, sturdy construction, and more. This table set will inspire their endless play possibilities.
Conclusion
Valentine's Day is not only a festival for partners or spouses to celebrate but for everyone. It provides the perfect opportunity to spread more love, especially during this loneliness pandemic. Moreover, it is a great reason to feel happy because it has been so difficult to be isolated during the pandemic. So show your attention and affection to anyone you love and have a happy Valentine's Day.
Crazysales offers an eclectic range of valentines gifts, from meaningful flowers to practical items we have you covered. Whether you are going to gift your girlfriend or boyfriend, mother or father, or even kids, you will find the most suitable one. Furthermore, our products are at a discount now. Come and get the best deals on Valentine's Day gifts.