Throughout the world, March 8th is celebrated annually as Women's Empowerment Day to praise women's accomplishments in every sector. Aside from the significant role in the economic and political spheres, women are viewed as the pillars of our lives, cheerleaders, mentors, and much more. By sending them a Women's Day gift you could show your appreciation for their efforts and dedication. However, choosing the perfect Women's Day gifts is not an easy task. In particular, the present you pick should be both special and thoughtful for her. Don't worry, here at Crazysales, we have come up with the top ten gift ideas that are mostly welcomed by our customers for you to express your sincere wishes to your girlfriend, wife, or mum.
Gifts for Her
Women's day is not only about gifting soft toys and cakes to your wife or girlfriend. You could gift the things that help her to live a happier life and bring a smile to their face.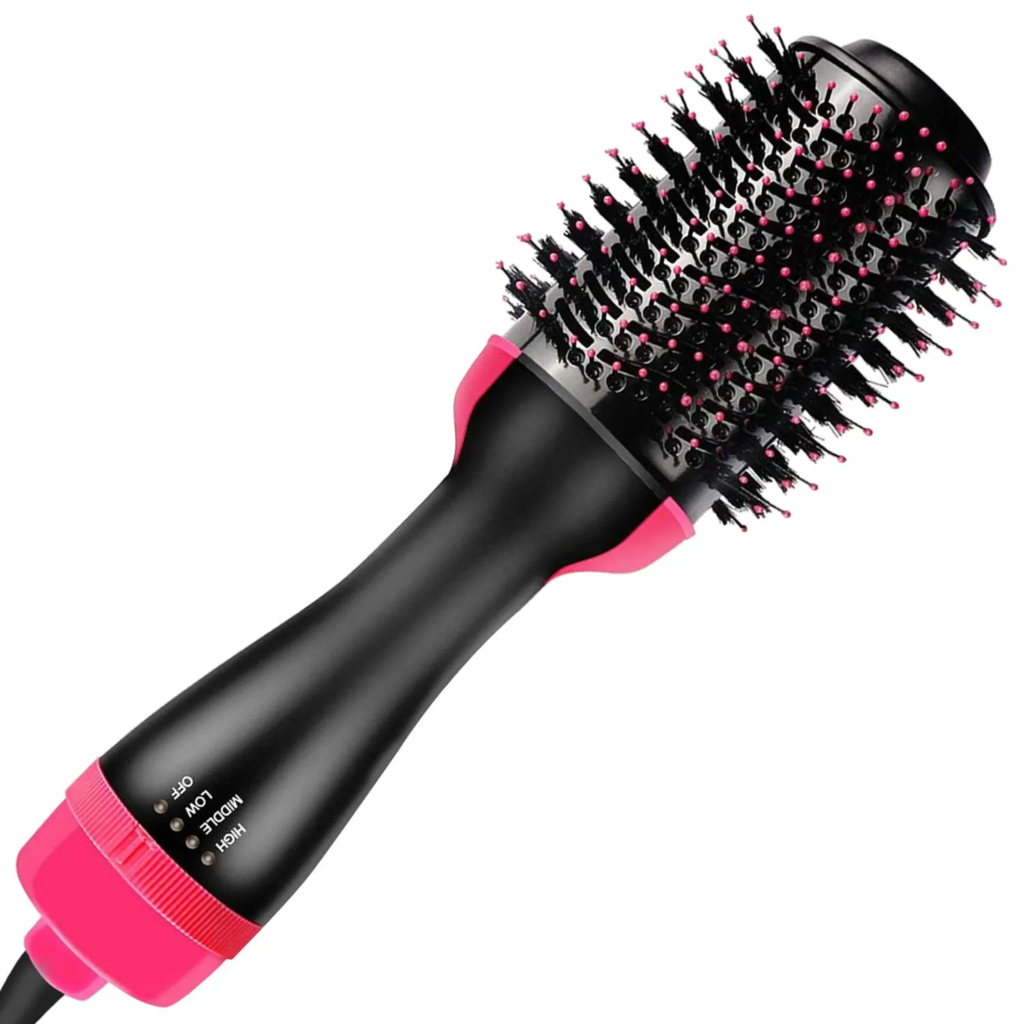 WAS: $149.95
NOW: $29.97
Tell us a woman, especially the one who has long hair, who doesn't like a nice hairstyle? Functional and efficient, this one-step hair dryer tops the best and the most attractive option for gifting a lady. Unlike general hair dryers, this one is built with a genuine ION generator to promote fast drying and make your hair shiny and healthy. Moreover, it can be placed closer to the scalp for lift. Featuring a power of 1100 watts, it provides the right heat to dry the hair. Three heat/speed settings allow for styling flexibility. Its nylon pins and tufted bristles are designed to detangle the hair, and the oval-shape design to smooth the hair. Such a perfect combination of a hairdryer and a styling comb makes a wonderful Women's Day gift.

WAS: $89.95
NOW: $24.88
Another excellent idea to adore her on Women's Day is to send her a makeup mirror, an essential item of her daily life. This Maxkon Hollywood style makeup mirror is surrounded by 18 LED bulbs, providing a bright reflection even at night. With three lighting settings, warm yellow, natural daylight, and cool white, this make-up mirror offers more options for your individual needs. Moreover, smart touch control contributes to its easy operation. Simply touch the sensor on the screen, and the light will be turned on/off or the brightness adjusted. Made of silver aluminium frame and base, the makeup mirror will serve a long time.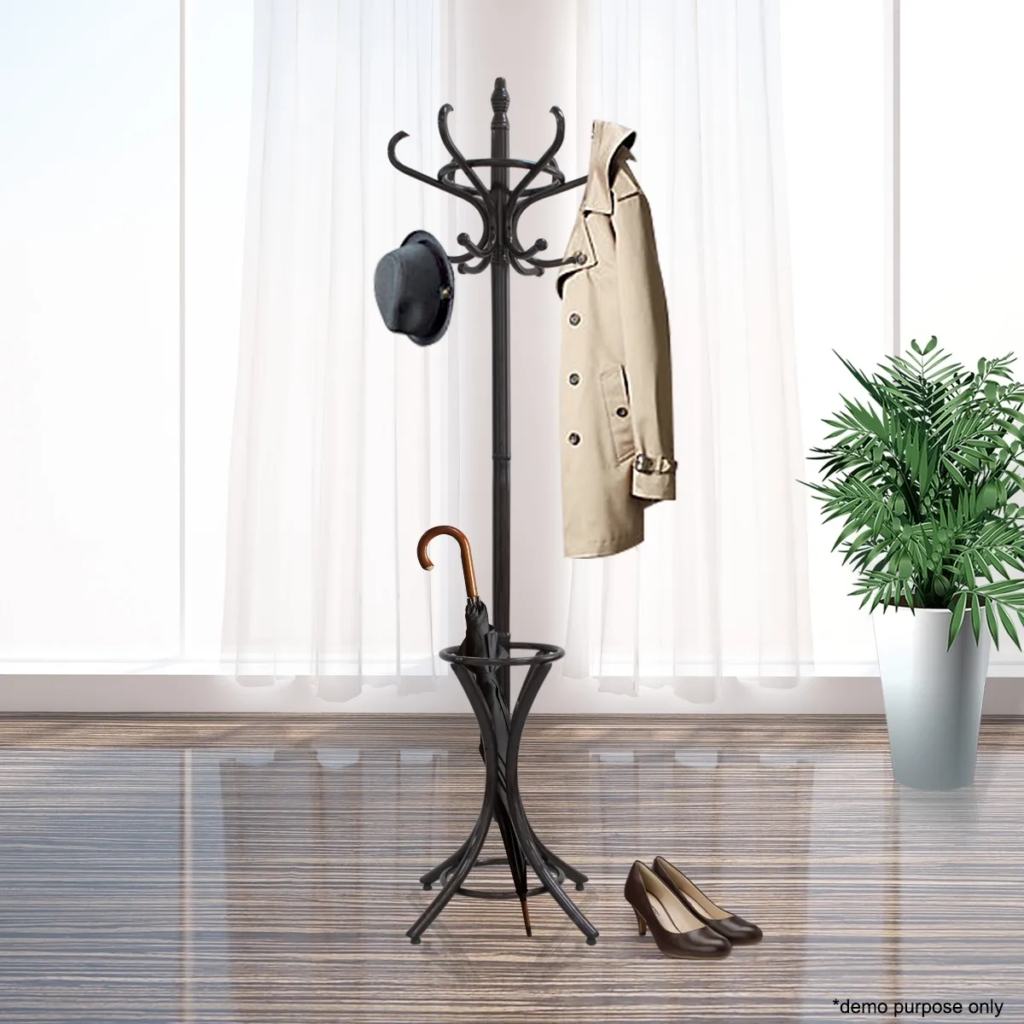 WAS: $180.95
NOW: $54.97
Your wife or girlfriend will love this functional trendy yet coat hook that will declutter the entryway and add a stylish look to the space. Featuring a classic design, the coat stand brings a touch of glamour to the home interiors. Great for hanging hats, coats, scarves, handbags, backpacks, towels and more, this coat stand boasts a rotating top head with 12 hooks that allow her to well organize daily wear clothes and keep her home tidy and clean. Moreover, the coat hook comes with a base ring for holding umbrellas, contributing to saving more space. Plus, four adjustable rubber feet will protect the floor from scratching.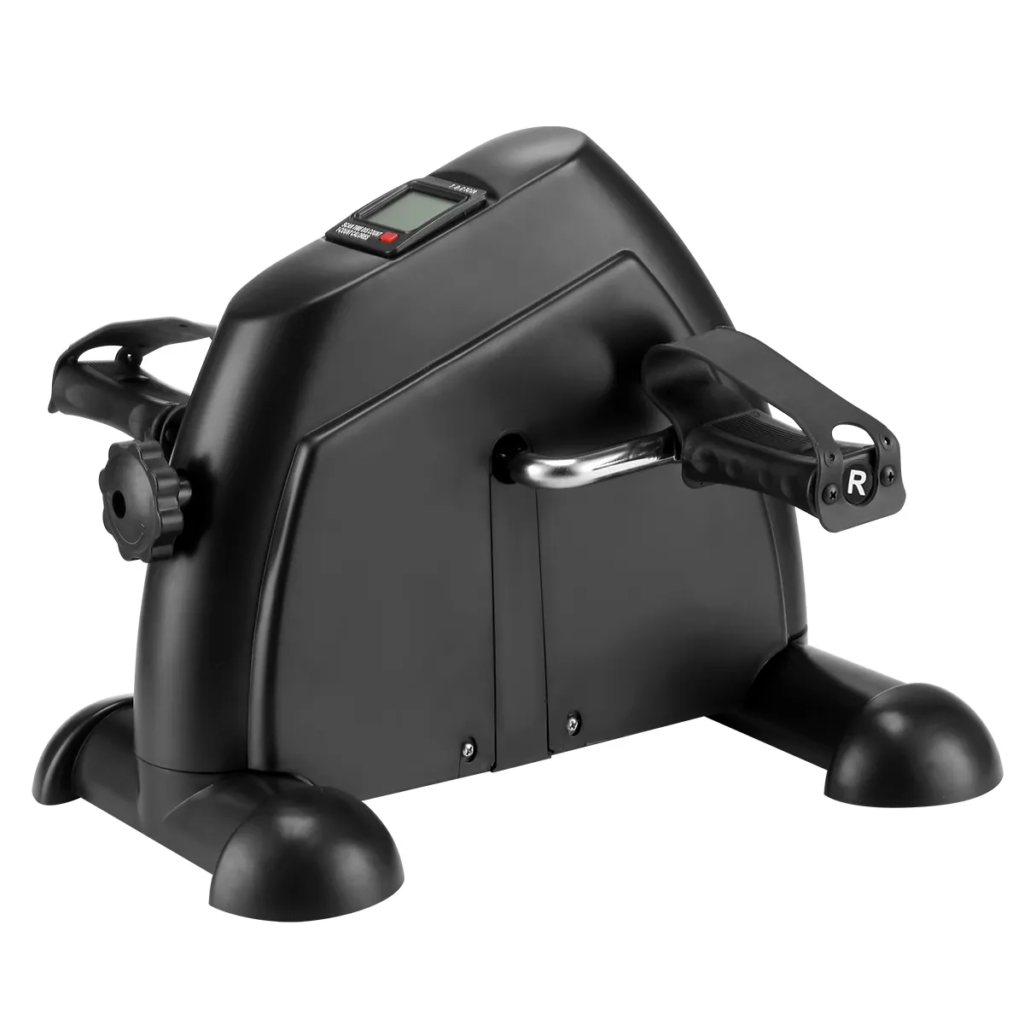 WAS: $99.95
NOW: $44.96
Everybody wants to stay fit and healthy. But if she doesn't have much time for physical exercise, then you should take this mini exercise bike pedal exerciser into account on her Women's Day gift. The exercise bike trainer features hand or foot pedals with adjustable straps, allowing her to take an arm or leg exercise. Moreover, a digital display is designed to track the workout data like time, calories, distance, etc. The foot straps are adjustable, suitable for users with different foot sizes. Also, the resistance is adjustable for various applications according to individual needs. The anti-slip base ensures safety and stability. In addition, this exercise machine comes with a mini size and portable design, allowing her to exercise everywhere she wants.
WAS: $199.95
NOW: $49.97
Highly efficient, fully focused, this 3-in-1 body slimming massager is another perfect solution for those girls who don't have the time to go for a run or go to the gym. With its high vibration speed of 1,000,000 per second, this weight loss massager stimulates fat metabolism in the body, eliminates wrinkles, tightens the skin and improves skin permeability. In this way, the skin is lifted and tightened and the effect of a slimmer waist, hips and legs is achieved. Moreover, its electrode pads allow for choosing the right modes of EMS (tapping, massaging, kneading, scraping and slimming) and the right intensity of work to massage the body, eliminate excess fat, and tone the skin. In addition, this fat-burning device has positive ions that transport dirt from the depths of the skin and thoroughly cleanse the skin to keep it clean and fresh, and negative ions that bring in nutrients to nourish and moisturize the skin.
Gift for Mum
Mum not only gives us life but also gives us lessons on how to live life. A Women's Day gift is a great way to thank her for all her care and love.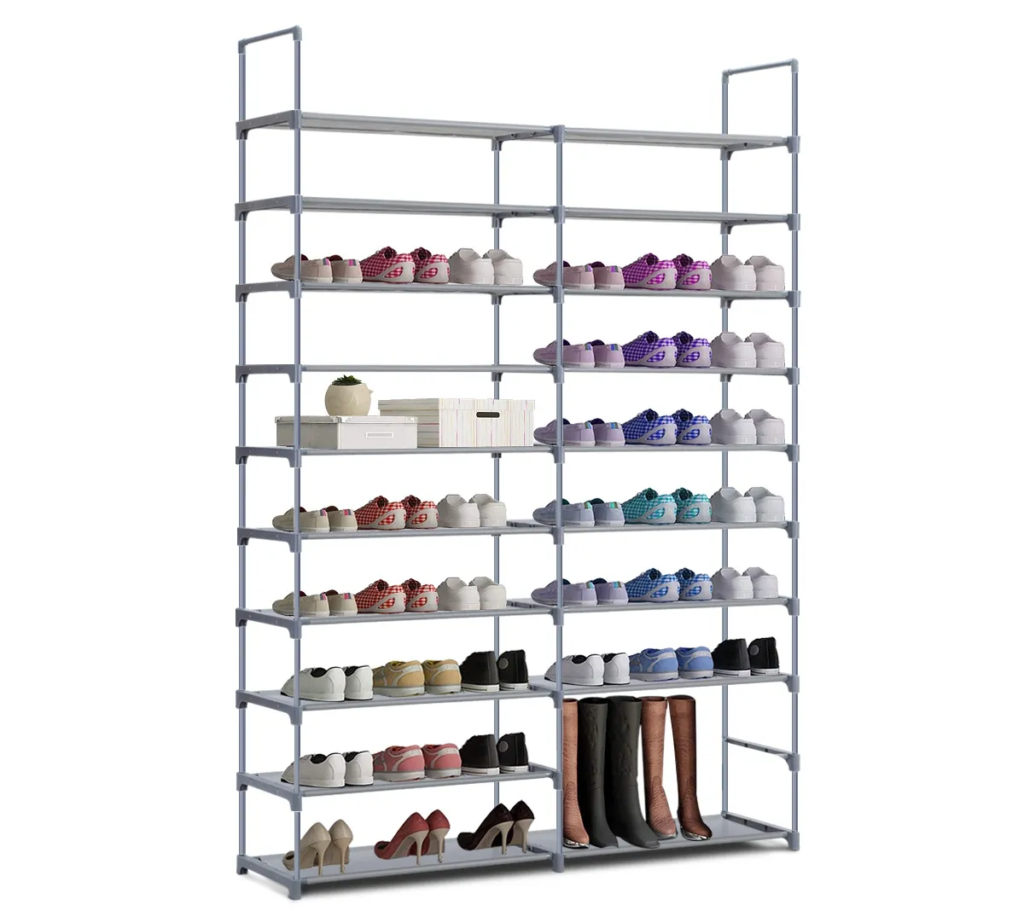 WAS: $89.95
NOW: $24.88
If you are looking for a practical gift for your mum, then this is the perfect solution. Featuring a rustic and stackable design, this 10-tier shoe rack will create space on the floor and bring an industrial style to the house. It comes with two rows and 10 tiers, enabling it to hold up to 60 pairs of shoes. The shoe rack is made of waterproof non-woven fabric, so that water and mud do not stain the shoes under the next tier. Compared to metal pipes or wooden stands, this non-woven fabric shoe rack is easy to wipe and will not rust or rot, so you do not have to worry when you come out of the rain. Plus, a metal frame ensures the sturdiness of the shoe rack, making it serve a long time.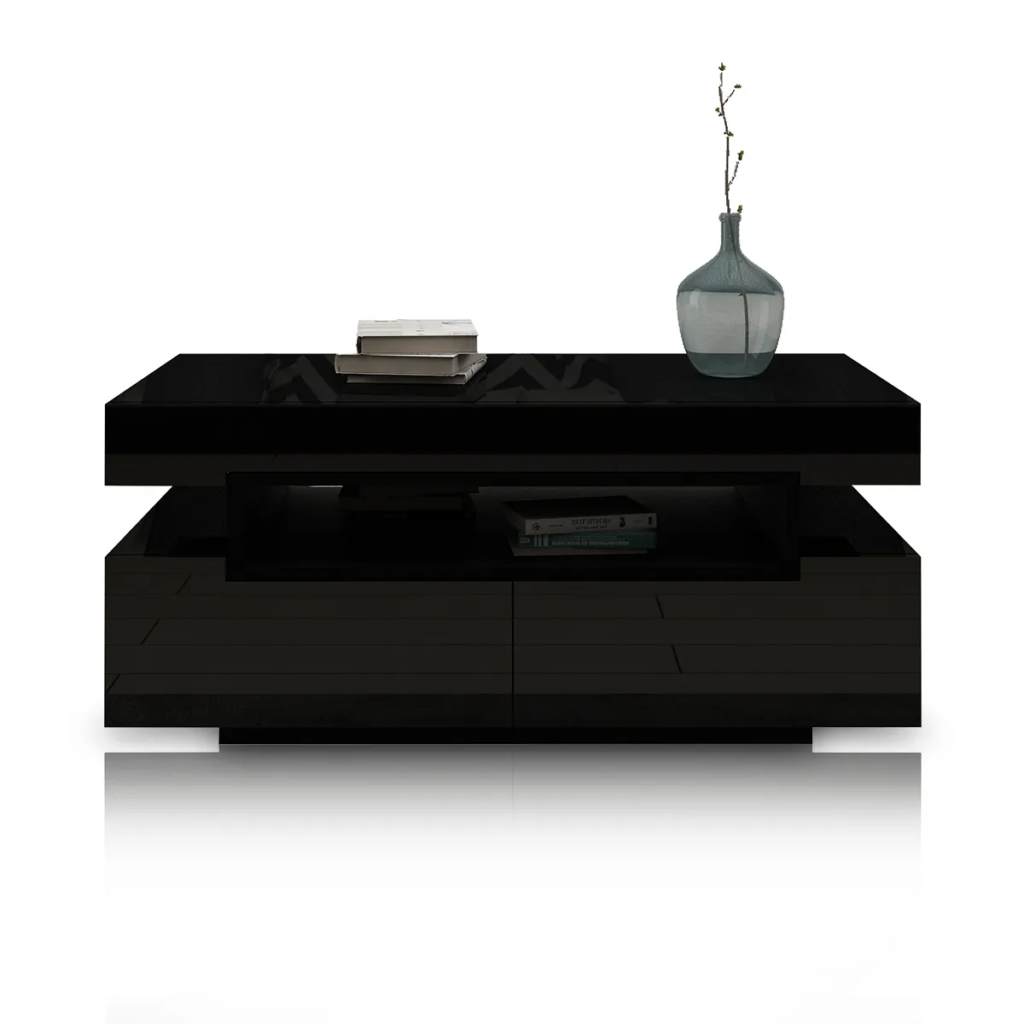 WAS: $239.95
NOW: $129.97
Simple yet functional, this black coffee table as a Women's Day gift will pander to the preferences of your mum. With a minimalist structure, it will blend well with any home decoration style. This coffee table is made of high-quality particleboard and MDF with a UV paint construction, complementing its modern and elegant look and making it a perfect platform to showcase some decor like a vase. Moreover, this modern coffee table comes with four drawers for storage, which will keep the living room essentials within reach. Place it in the living room or guest room, and you will complete your whole home ensemble.
WAS: $99.95
NOW: $49.97
A number of people report having trouble falling asleep because of aging. If you find your mother waking up more often during the night and earlier in the morning, then consider this Luxdream memory foam wedge pillow as this Women's Day gift for her. With a highly-breathable cover and a comfortable slope, this pillow makes a perfect support for elevating the upper body while watching television in bed or reading. Equipped with cooling gel, this wedge pillow will keep your temperature cool while you sleep, ensuring a night of better sleep. The pillow is anti-bacterial and anti-mite, so allergy sufferers will not have any trouble. Thanks to its removable cover, the maintenance of this wedge pillow is a breeze.
WAS: $429.95
NOW: $329.96
Super-comfortable and easy to adjust for sitting, this recliner chair will make a perfect gift for mum on this Women's Day. This Luxury recliner chair features a high-quality latch recliner mechanism, allowing for reclining with ease by lifting the small latch on its side. The maximum reclining position is 135 degrees. With curved support, adjustable backrest and footrest, and a cushioned seat, this armchair will give your mum the ultimate comfort when sitting on it. Covered with premium PU leather, this armchair adds a touch of luxury to the living room. In addition, a strong meal structure ensures your safety during your enjoyment.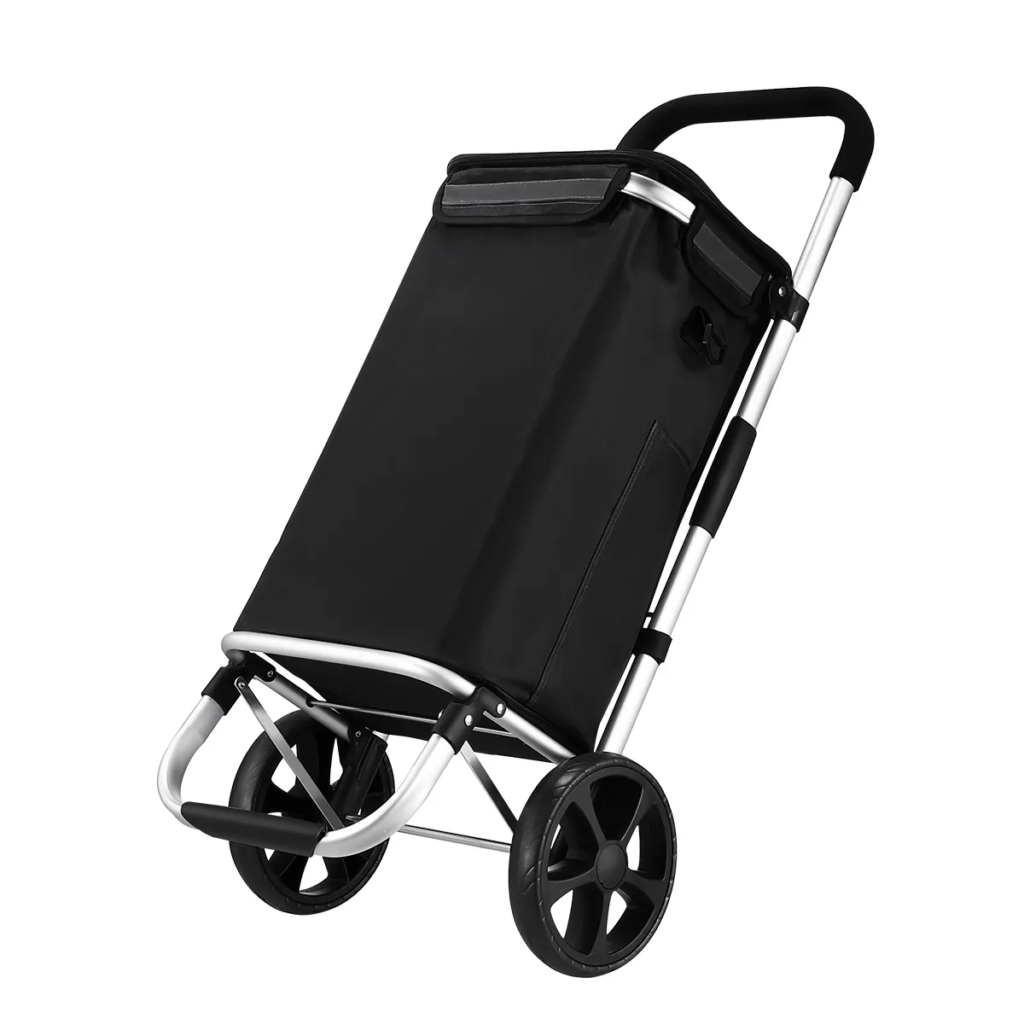 WAS: $99.95
NOW: $69.96
Stylish and practical, this shopping cart is the best choice for your mum to carry a lot of items when she goes shopping. It comes with two side pockets and one ice bag in the main compartment, offering ample storage when shopping. A load capacity of 45KG complements its functionality. Other features include a sponge handle, two big wheels, and a non-slip rubber pad for easy transportation and stopping. Made of waterproof oxford cloth, the shopping trolley is durable for continual use. In addition, constructed with a foldable aluminium frame, it is lightweight yet sturdy, and space-saving when not in use.
Conclusion
Every year, the world comes together to celebrate International Women's Day to recognize women's role in society and praise their female strength. It doesn't matter if it's your mother, sister, wife or girlfriend, you intuitively recognize that you would be incomplete without them. Therefore, understanding the importance of women in life and treating them as equals is fundamental. And here we suggest that the best way to express this feeling is to give her loads of love in the form of gifts.
Certainly, you can find lots of gifts in the market to choose from, but Crazysales always gives you the best. To celebrate this special day for women, we have tried our best to offer you unique and thoughtful gifts with premium quality and exquisite details that will surprise your girlfriend, wife, or mum. Whether you want something attractive or practical, or a perfect combination of both, we have you covered. Most importantly, our eclectic range of International Women's Day gifts is on sale now for promotion. Visit crazysales.com.au now for a discount and get the best deals on Women's Day Gift.