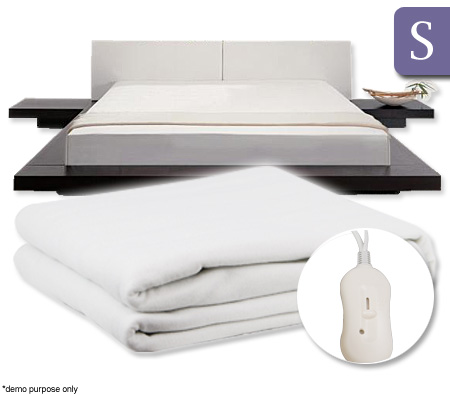 As it gets colder and colder most Australians are starting to hibernate inside. The wind grows icey and the rain drizzles down letting the cold into your bones…you know how it goes, it's Winter.
On these bleak days, small luxuries can brighten up your mood and warm you from the inside out.
What are your winter luxuries?
Is it a cup of hot chocolate after work? Is it your favourite scarf? Or maybe the drive home blasting the heater?
Why not heat up your winter blues from a place of safety, comfort and rest- your bed! An electric blanket is the perfect treat for winter. It'll make you and your kids excited for bed time.
Don't be reduced to wearing half your wardrobe and a beanie to bed. You're not camping! Instead be sent to sleep with the sweet lullaby of warmth and relaxation. Timers will prevent you from getting too hot in the middle of the night. If you want you can use it just for that extra bit of motivation to get up in the morning, to start your day on the right foot.
Electric blankets in all sizes are cheap and abundant at Crazy Sales. Why not pick up one today?