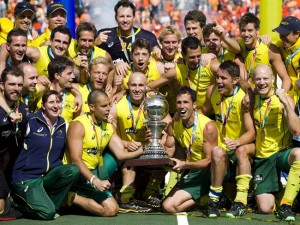 It's Friday at last! Wow, this week has been a bonza! FIFA World Cup going gangbusters, the Kookaburras thrashing the Netherlands 6-1 at the Hockey World Cup, winter really settling in, and as always, CrazySales giving you it's famously low prices.
So what will you get up to this weekend?
Some will go to a music concert in Sydney.
Some will study for exams in Canberra.
Some will be at a city festival in Perth.
Some will attend an expo in Brisbane.
Some will catch a comedy set in Darwin.
Some will cheer at a local soccer match in Adelaide.
Some will see a play in Hobart.
That's the great thing about the weekend, you have the possibility to do anything! Change up your routine, relax, catch up on reading, see friends and family, go to a local event, its all good.
Make sure you use your time well. You don't want to wake up on Monday morning without some good memories and a smile on your face. That said, if your weekend is filled with obligations and work, not to worry, next weekend is only seven days away.
Whatever you are doing, enjoy yourself and remember: a bargain a day keeps the doctor away. If you feel like shopping CrazySales is always here for you, even on the weekends!