Australia day is just around the corner, and whether you're planning a BBQ, a trip to the beach, or a day of fun and games, we've got you covered!
---
Halex Platinum Croquet Set with Carry Bag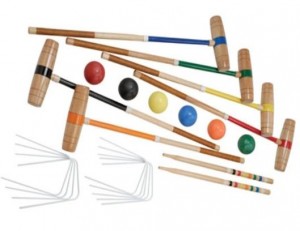 Step outside with friends or family this Australia Day and enjoy the classic game of Croquet! This Halex Croquet Set includes everything you need to start a game of Croquet and with enough pieces to entertain 6 Players. This Croquet Set has 6 colour coded mallets and balls with 9 wicket hoops made out of vinyl coated steel. Aim carefully with the barrel design mallets and shoot these polymer plastic balls accurately past the wicket hoops to make a score. Whether you decide to play recreationally or competitively, this lawn game will be sure to provide entertainment that will last. This Croquet Set is comes with a carry bag so you can head off to the backyard, park, or any open space!
---
Charcoal Hamburger Enameled BBQ Grill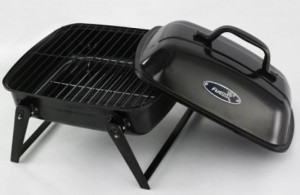 If you're a huge fan of barbeques and other smoked goodies, then this Hamburger Enamel BBQ Grill is really going to light your fire! Cook your favourite meat, fish or even sausages your way as this can be used as a charcoal grill! The firebowl is enameled with porcelain making it really efficient and visually appealing! This Portable BBQ Grill will definitely give your food a distinct edge at your next barbeque or family gathering.
---
Reclining Chair with Padded Head Rest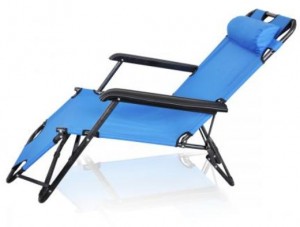 Stretch out and relax on this Reclining Sun Bed Beach Deck Chair with Padded Head Rest! Comfortable and convenient to set up and use, the chair folds out in minutes. Set it up anywhere, anytime. The frame is constructed from durable steel with a polyester cover and padded headrest for added support. Stylish light blue in colour, place in by the pool, on the decking, take it to the beach or pack, or set it up on the veranda or backyard for a comfy spot to call your own. Great for sun baking or just relaxing the afternoon away!