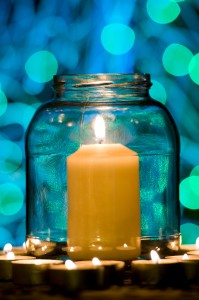 Materials that you need:
Jars
Salt
LED Cadles (or Candles will do)
Ribbons
Instructions:
All you need to do is to pour some salt about 1/3 part of the Jar.Put the candle above the salt, which will be look like the candle is on top of the snow.Add some ribbons and decoration on top of the jar or in the middle. It's up to your imagination.
This is perfect for indoor and outdoor decoration and very safe to use because of LED Candles. Warm candle and cool snow is a perfect combination for a relaxing look. Visit more products at CrazySales website, in here you can enjoy shopping with less hassle.