What is Click Frenzy Mayhem?
Click Frenzy is a series of massive online sales events which are held to coincide with the major shopping periods throughout the calendar year. The first Click Frenzy was held in November, 2012, and saw good results for both Australian consumers and online retailers.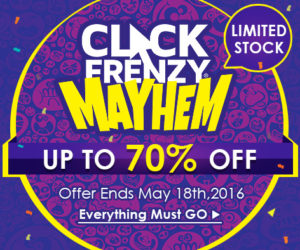 Will you be joining in on this year's Click Frenzy? Discounts we offer at CrazySales this year will be up to 70% off. Come to http://www.crazysales.com.au/hottest-deals/clickfrenzy.html?aid=1021 for a fully comprehensive list of all the deals on offer at CrazySales! Grab a bargain at the CrazySales Click Frenzy Mayhem 2016 Sale on Tuesday 17th May from 7pm.
Have a look at our Top 20 Hot Deals now!
$46.99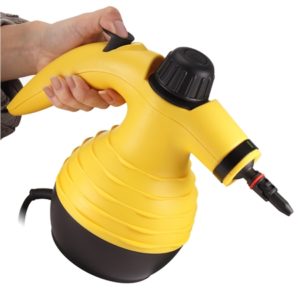 Are you having problems cleaning your home? Try steam cleaning with the Multi-purpose steam cleaner. Steam cleaning is a natural way of cleaning that does not use chemicals or detergents while being ecofriendly. You can steam clean almost every surface of your house from bathrooms to kitchens and even walls. Say goodbye to hours of hard scrubbing to get those pesky stains out.

---
$34.95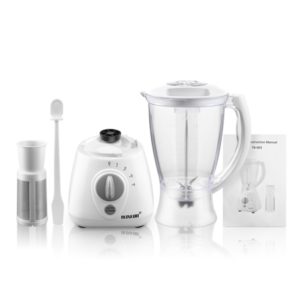 Enjoy the fruit of your labour using very little effort with this Maxkon Blender – Mixer Juicer Food Processor Smoothie Maker! This multi-functional juicer is equipped with stainless steel blades and 4 speeds making it easy to make juice, sauces, purees or smoothies. The powerful copper motor operates quietly and is equipped with thermofuse overheat protection. The ultimate in small appliances, this handy compact smoothie maker is a welcome addition to any kitchen!
---
$49.95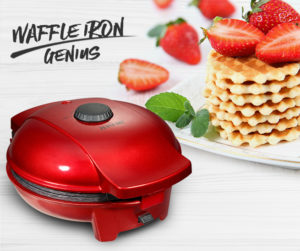 Enjoy cooking four different snacks efficiently with the Maxkon Snack Maker. The Snack Maker can make waffles, pizzas, cakes, donuts, simply use the appropriate tray and the snack machine will do the rest. Try on different recipes for those four dishes, or even step out of the ordinary and make your own recipe. This machine will allow you to experiment and find out what you like more efficiently. The plates are non-stick making cleaning easier.
---
$199.99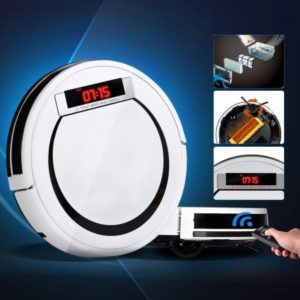 If you just don't have enough time in your day to spend vacuuming, then this Super Slim Robotic Vacuum Cleaner is exactly the time saving tool you need. This automatic vacuum cleaner is tough and will clean all sorts of surfaces including hardwood, linoleum, tile and even carpet.
---
$89.95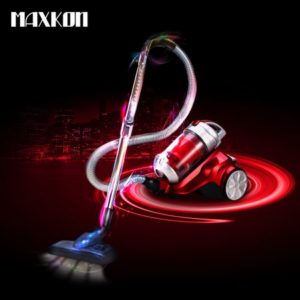 Cleaning is a breeze with this Cyclone Bagless Vacuum Cleaner w/ HEPA Filter! The compact bagless design means you don't have to worry about buying replacement bags. With a versatile hose and brush that allow you to clean hard floors, carpets, and easy dusting there is now where dirt can hide with this amazing vacuum cleaner.
---
$109.95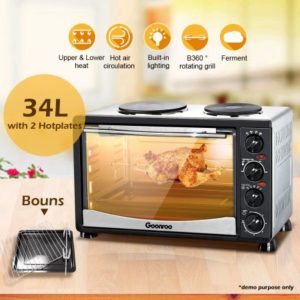 There is always room for one more in the kitchen, especially a handy one like this convection oven. Once you have one of these electric ovens at your fingertips, you will understand how convenient it is: it heats up faster than a large oven and there is less to clean, it is great for cooking meals or snacks!
---
$39.99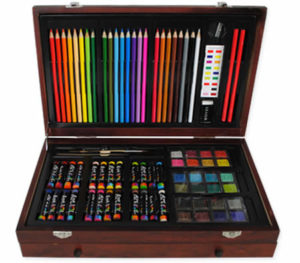 Nurture your creative side with this complete Art Box Set! This all-in-one artist's kit has everything you need to create your art masterpieces – it comes with crayons, colour pencils, oil pastels, watercolours, sketch pencils, paint brushes, pencil sharpener and eraser. All conveniently packaged in a stylish wooden art box with artist drawer for easy storage and portability.
---
$89.95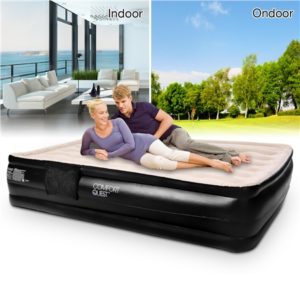 Establish a peaceful sleeping surface anytime, anywhere with the Bestway Queen Inflatable Mattress with Built-in Pump! Featuring a built-in electric pump that inflates and deflates with the simple flip of a switch, you can easily adjust the bed to the desired level of comfort.
$59.99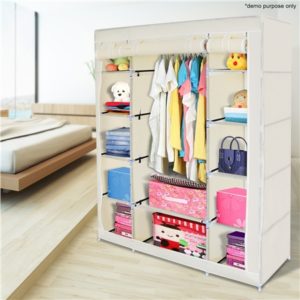 This Beige 5-Level Non-Woven Cloth Storage Wardrobe is the just the thing to solve your space saving issues. This portable closet is great for seasonal storage and ideal as an extra space for hanging or folding clothing. The high quality steel frame and ABS connectors ensure this wardrobe is both durable and sturdy enough to hold your garments.
---
$219.99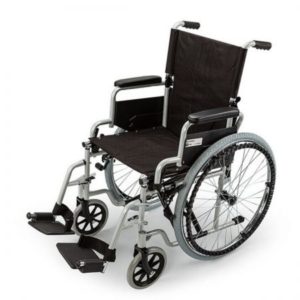 Wheelchairs are all about comfort, ergonomics and smooth mobility – and the EQUIPMED wheelchair ticks all the boxes. Featuring padded armrests, detachable swing-away footrests, dual brakes and an extra-tall seat back, it's a great ride for those seated. And thanks to the easily foldable construction and high push handles, it makes for a relaxing day out for any helpers, too.
---
$29.99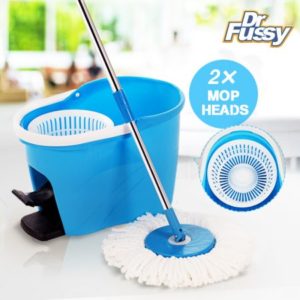 This Spin Mop is a quick and agile floor mop that lets you clean dirt and mess faster and easier than ordinary mops. It features a 360 degrees rotational swivel feature to easily manoeuvre around furniture and other household objects. The Spin Mop glides effortlessly on the floor while its low-profile design lets you get under couches, beds and other furniture.
---
$64.99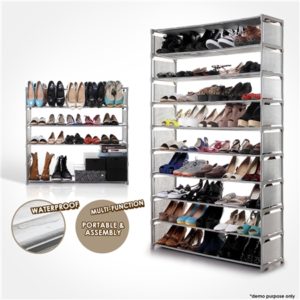 A perfect storage solution for the person who has too many shoes this 10 Tier Stackable Shoe Rack – 50 Pair! Unclutter your life and free up that wasted space into a neat tidy tower of shoes and be the envy of everyone! Picking out a shoe to fit your outfit is so much easier and convenient – with all your shoes conveniently located in one place, you'll never have to go looking for missing shoes ever again!
---
$149.99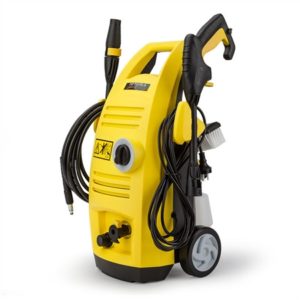 Remove dirt and grime faster with this new Electric 3200psi Pressure Washer! Is there a long list of painful jobs stacking up in the back of your mind? Imagine making light work of arduous tasks like removing dirt and grime from windows, outdoor furniture, cars and boats. Thanks to the lightweight design of the 3200 series, and the five metre hose it's easy for anyone to manoeuvre. Plus, all the supplied accessories conveniently attach to the body, so nothing goes astray when storing the compact-sized Jet-USA.
---
$509.99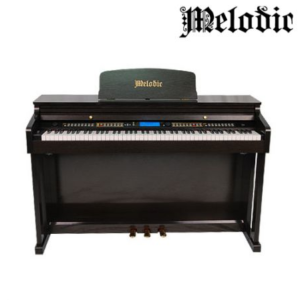 The item is a Brand New MELODIC 88 Standard Weighted Keys(Hammer-Action) 3 Pedals Digital Piano. Enjoy 348 PCM voice and its amazing sound quality will surely impress you. Create your own piece and store in memory with the recording function and transform yourself into a composer.
---
$29.99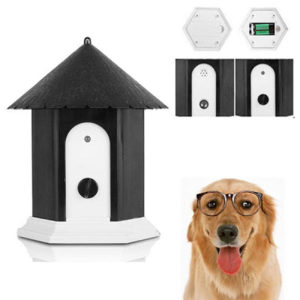 When this ultrasonic bark control is within the range of a barking dog, the internal microphone will pick up the sound and the unit will be activated automatically. It will emit an ultrasonic sound which can be heard by dogs but not by humans. Startled by the high-pitched sound, the dog should stop barking, as it will associate its bark with this unpleasant noise.
---
$109.95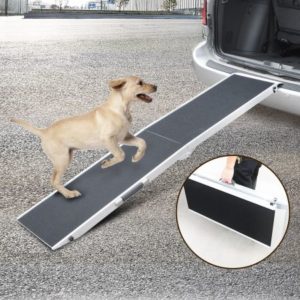 This Aluminium Large Foldable Pet Ramp with Non Slip Surface is perfect for helping your pets into cars. This sturdy pet ramp is ideal for little or old pets, helping them to access your vehicles easily and safe. Made of thick aluminium, the ramp supports up to 120kg. With the foldable design, it's so easy to carry and store.
---
$44.95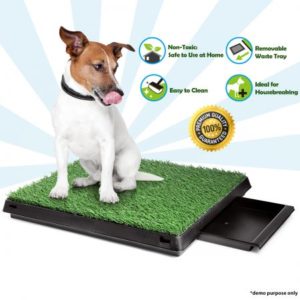 This Large Indoor Pet Toilet is the perfect pet product for your dog. Featuring a synthetic grass pet pad that looks real, this dog restroom simulates the experience of the outdoors in the comfort of your home. Equipped with a three-piece system which enables liquid to pass through the mat, down through the raised grid and down to the collection tray, this system is ideal for toilet training your puppy and great for older or ailing dogs with weak bladders.
---
$249.95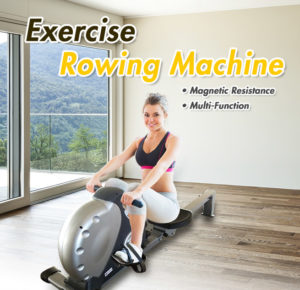 This Exercise Rowing Machine with Magnetic Resistance & Multi Functions is the perfect piece of exercise equipment to get you in shape. Get fit, healthy and feeling better with the Magnetic Rowing Machine! With numerous benefits to gain by using the rowing machine such as improved physical fitness and muscle toning, you'll wonder why you didn't started earlier!
---
$44.99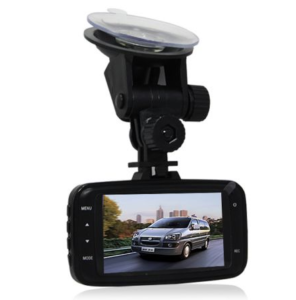 This 1080P 2.7inch LCD Car DVR Vehicle Camera Video Recorder is equipped with special suction cup holder, easy to fix and use. With powerful document protection function, the video will be saved completely even though there are power outages or machine damage occurred under recording. What's more, it will turn on and recording automatically when car starts.
---
$39.99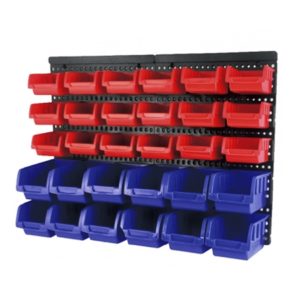 This 30 Bin Wall Mounted Storage Rack helps keep your work area neat and organised. Ideal for the garages, shops or hobby rooms this storage rack makes sure you never lose those tiny items and will never have loose screws. The 2 sizes of moulded polypropylene storage bins fit onto an included peg board that mounts onto most walls and is light is weight. Store nails, screws, crayons or even jewellery with this handy storage bin!