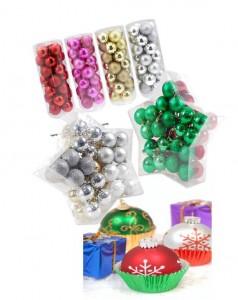 Yes, you've read it right cupcake is an appetizing ornament to your home. But this cupcake is not edible, we will be making this ornament using Christmas baubles. This will add a twist on your Christmas baubles. Looks so delicious but this is not supposed to be eaten, only your eyes can eat this.
Materials that you need:
Cupcake cups
Glue
Ribbons
Glitters
Instructions:

Glue the Christmas balls in the cupcake cup, so that it will look like a cupcake.
Add some ribbons and glitters for the design.
You can add strings so that you can put it in your Christmas Tree.
If you can't bake cupcakes, why not make cupcakes instead? You can visit CrazySales for more exciting deals and products.