Many Christmas decors can be be easily bought in the market, but how about considering the quality. What are the things that need to be consider when buying your Christmas decors specially your Christmas lights?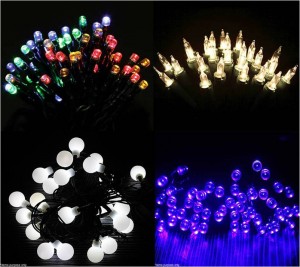 Tip 1: You should know first on where you will put it, should you be using it for indoor or for outdoor. Look for information on the packaging to check if lights are for an indoor or outdoor use. Some Christmas lights that are suitable for both indoor and outdoor use. t
Tip 2: Safety first! It is very important to look on the approval number which is a sign that this is well inspected, the quality is passed for it to sell in the market. This only means that it is safe for you to use this.
Tip 3: Be mindful when buying overseas lights and second hand lights. You might not know their hidden defects, your safety will take on risk.
Tip 4: Use it in a place where it is safe. Turn off the Christmas lights when going to bed. Specially for outdoor Christmas tree where it might rain.
Tip 5: Look for your old Christmas lights, your old Christmas lights might still work. This is the advantage of buying trusted brands of lights, even if it is a bit pricey than ordinary lights you can still use it for many years and your safeness is not as take. Using LED Christmas lights and Solar Christmas lights will also help you to conserve electricity.
Now after reading these tips you are now ready to shop for more Christmas lights and other Christmas decorations you can check Crazy Sales for more awesome products and sale!